Holidays are good, aren't they? I just had a holiday. I got really sunburnt, drank loads of tiny cans of beer and read five pages of the book I was supposed to finish. Anyway, that's all done now. All over. I'm back in a brightly lit office again. So what better way to channel that ennui than into reams of spiteful observations about everybody else my age currently enjoying themselves.
Regrettably I don't have the disposable income to go on all the holidays I've written about here, but that doesn't mean I can't make spurious generalisations about them based on little more than personal prejudice and profile pictures, does it?
A GREAT BIG EUROPEAN MUSIC FESTIVAL
Between the ages and 20 and 30 you will spend many summers trying not to let the combination of unexpected data-roaming costs and a massive comedown make you cry. Your diet will consist of nothing but cigarettes and baguettes stuffed with rubbery processed cheese, and you will lose your wallet during the 280-minute walk back to your AirBnb from the festival site. Despite all of this pain and exhaustion – despite only really enjoying one Laurent Garnier set on the first night – you will do this again and again and again and again.
THE BORING BUT FIT COUPLE'S TRIP TO THAILAND
Great to see that the girl you went to college with is off on another trip to Thailand and/or Bali. Even better to see that this time she managed to save on time by juggling a coconut cocktail in one hand while using the other to stroke the head of a catatonic Indochinese tiger. Her big muscly boyfriend – a "sports technician" who looks like a Hollyoaks character – is having an unforgettable time of it as well. Not only is he a certified legend, but now, thanks to a very reasonably priced PADI course, he's a certified scuba diver as well!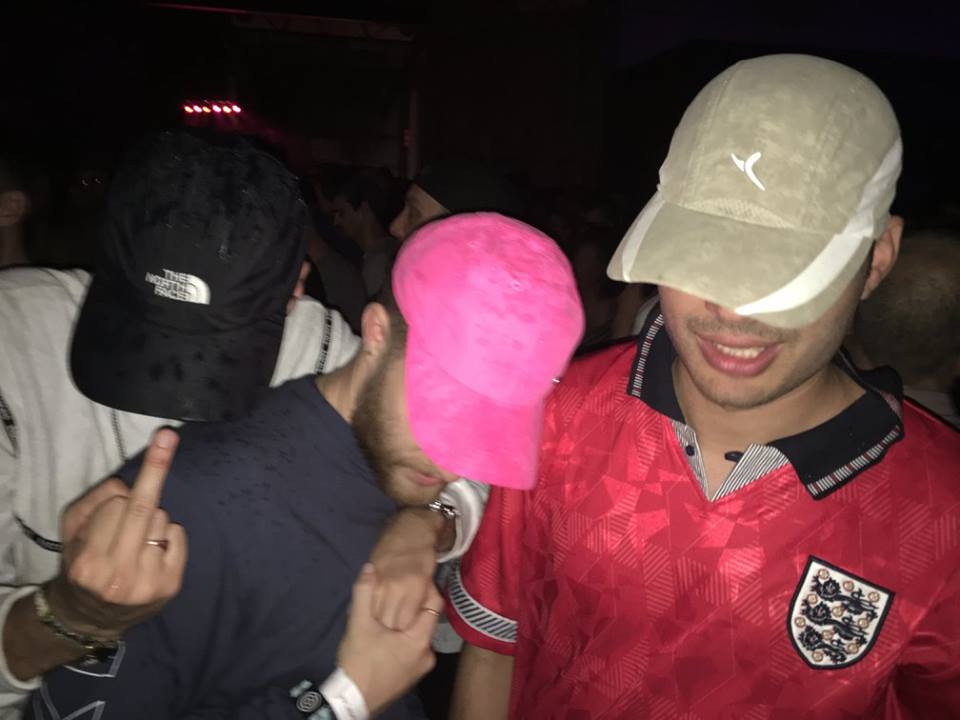 THE BIG TRIP TO IBIZA
You've got to get the trips to Kavos or Napa out the way by the time you've reached your twenties. Nobody wants to see a bunch of 28-year-old men with beards and children at home struggling their way across the rickety bridge to a "White Party" in Zante. Ibiza, on the other hand, has the veneer of an adult holiday. There are big clubs with proper DJs, and the bullshit pretence that you might spend some time enjoying a bit of R&R on the other side of the island. The reality, of course, is that you will fall into the holiday with the momentum of a lead giraffe, pushing EasyJet staff into 12 days of non-negotiable strike action and damaging four separate cistern tanks on the White Isle beyond repair. You will buy bad cocaine that makes your eyes hurt from a man on a moped, go out for one "nice meal" and, on the last day, someone will burn the word CUNT onto your belly using artfully distributed suncream.
THE TRENDY COUPLE'S TRIP TO LISBON
At this point, the population of Lisbon is around 34 percent young creatives from Camberwell in shorts with New Yorker tote bags.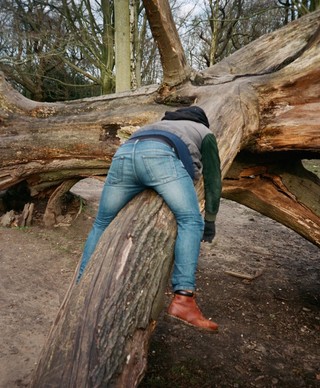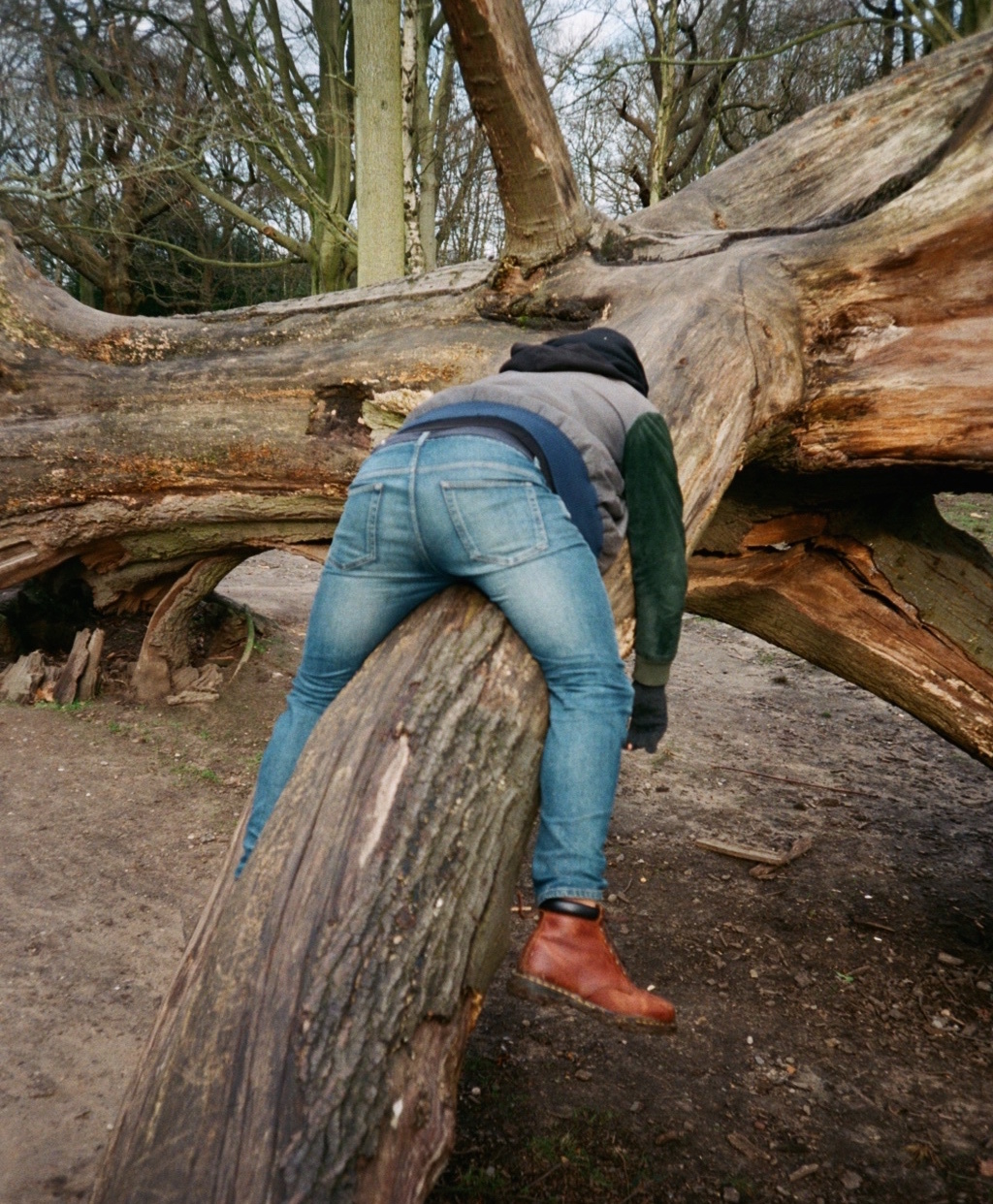 CAMPING TRIP
At some point, your friend who is always suggesting a big camping trip will win, and everyone will be forced to pack a load of £15 pop-up Quechuas into the back of a Vauxhall Astra. This will be fun for approximately 40 minutes of the drive, then the shrooms will come out, someone will eat a box of firelighters and one of you will have to spend the rest of the weekend with them in intensive care.
SKIING
We obviously can't talk about holidays without talking about skiing. I have never been skiing, because I am a socialist, but I have heard about it from speaking to people and looking at pictures. I have gathered the following information:
– University ski-trips are basically just loads of horny 20-years old giving each-other rimjobs in log cabins.
– Seventy percent of ski equipment is sold to dads who never actually go skiing, but just like talking to the young men in Snow + Rock.
– In order to ski you have to wear the sort of sunglasses that file under the aesthetic category headed "Pierce Brosnan".
– Every ski resort in the world looks exactly the same. If some Roger the Dodger tries to get you to pay through the nose to experience a new slope in Slovakia, don't bite. Let me give you a clue as to what you can expect: a big hill covered in snow, with loads of men called Henry on it.
– Snowboarding is skating for trust-fund stoners.
– You might break your arm.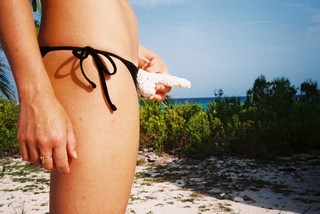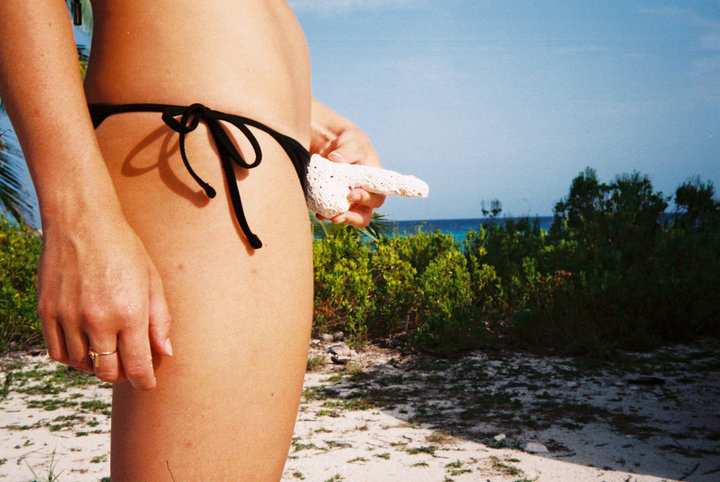 BONUS "HOLIDAY YOU WON'T GO ON IN YOUR TWENTIES" ROUND: JAPAN
EVERYONE: "Where's your dream holiday destination?"
YOU: "Uh, I've always wanted to go to Japan actually."
EVERYONE: "No, you can't – Japan is really expensive once you get there, trust me. I've heard it's really expensive; you cannot go to Japan."
Good to have this chat every couple of months until you're 30.
A WEEK IN CORNWALL WITH YOUR PARENTS
When you were a child the big family trip to Cornwall was worth the hype. Never-ending sunshine, vanilla ice cream running down stale cones, the possibility of finding a crab smaller than an atom under a wet rock, making friends with the weird lad who'd found a dead dog round the back of the caravan park – honest, traditional fun. Trouble is, you get older, and more cynical, and less willing to drag a polystyrene Action Man bodyboard into churning, sub-arctic waters. Your parents, on the other hand, still think it's a great idea to book a damp cottage for two weeks, and every so often they will be successful in their attempts to lure you down. Safe to say the magic has worn off with time. Instead of thick chips sparkling with salt, or bucket-smoothed sand-castles, expect cheap boxes of wine, an eight-day long game of Monopoly and a heated argument about Operation Yewtree.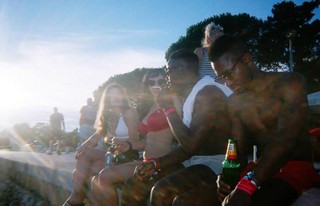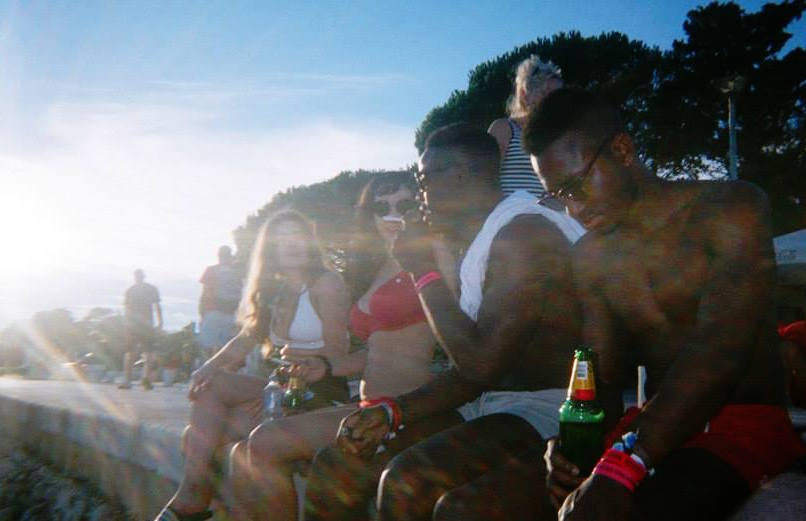 A VERY SUDDEN ROUND-THE-WORLD TRIP THAT IS IN NO WAY INDICATIVE OF A QUARTER LIFE CRISIS
You're not entirely sure why, but it was something in the email subject "gentle reminder RE: invoices" that pushed you over the edge. Within the space of two weeks you went from being an account manager at a small IT consultancy firm to trying to read the instructions on a bottle of insect repellent in a pharmacy in Jiangsu. The only contact you will have with friends, family and old work colleagues during the next year will take place in Facebook photo comment-threads, mostly underneath pictures of you with a top-knot, in a Singha beer vest, drinking from a fishbowl, with a bubbly Australian girl called Melanie. Great to see your life finally has meaning.
THE LAST DITCH ATTEMPT AT KEEPING THE EMBERS OF A FRIENDSHIP GROUP ALIVE, LIKE PUMPING STALE AIR THROUGH BROKEN BELLOWS AT A CAMPFIRE THAT WAS PISSED OUT OF PURPOSE MANY YEARS AGO
After 14 months of pained negotiating on the group chat, you've finally made it here: a five bedroom villa in southern Italy. It's hot, and the air-con is offering little more than a fractured hum. Then again, at least there is some noise, something other than the silence currently smothering the space between you and the four uni boys – the "Law Lads", as you once were. The chat in the taxi from the airport was an indicator as to how bad this was probably going to be, and since then – bar some questionable impressions of the poor old guy who let you into the villa – the magnitude of the mistake you've all made has dominated the atmosphere. The problem with finally getting round to the holiday you've been talking about for years is the "years" part. In the interim period, between you meaningfully spending time together and this ill-advised getaway, you have become entirely different people. You all have jobs now, two-thirds no longer own a Playstation. So the only option now is to drink until you are friends again. Literally drink yourselves back in time to 2010. Drink until you think you have something interesting to say about the FA. Drink until litres of your beige vomit pollute the Tyrrhenian sea. Drink until you are home and never have to see these people ever again.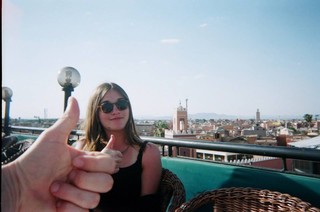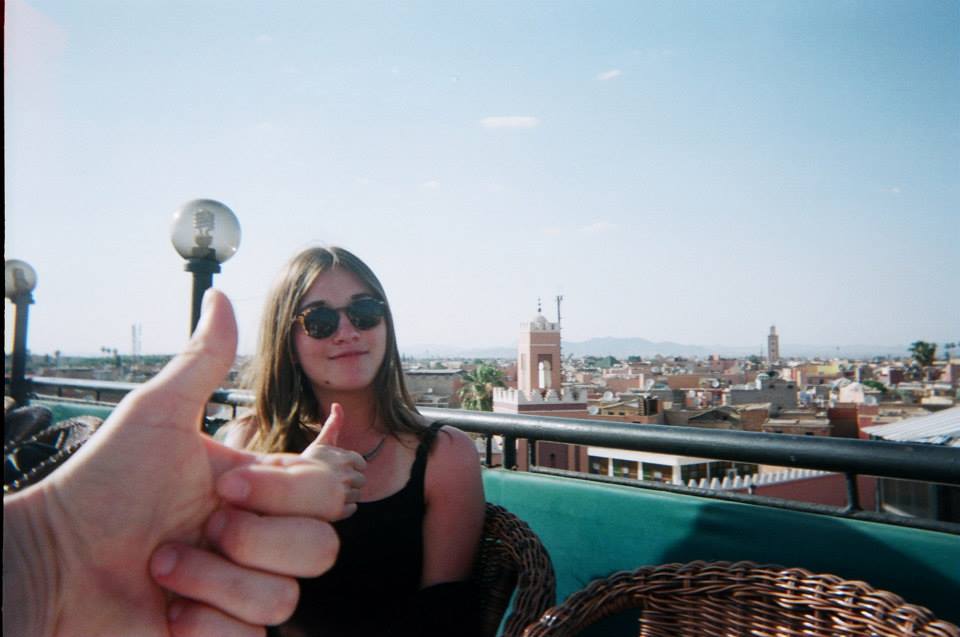 THE "WE'VE BEEN TOGETHER FOR SIX MONTHS" CITY BREAK
"City break", of course, being basically a vague term for "taking Instagrams on a bridge". Be it Rome, Gdansk, Nimes or Ljubljana, you're sure to spend the weekend slogging around WWII memorials, drinking cocktails and browsing foreign branches of H&M to see if they're different. What a pleasure, what a joy, and what a wonderful opportunity to create an album's worth of photos you won't be able to look at without crying in 12 months time.
VERY IMPORTANT CHARITY WORK
If you must travel to Burundi to build a well and introduce Pottermore to the locals, be my guest – but don't please don't ask me to Kickstarter you all the way there.
A MEDITERRANEAN CRUISE WITH YOUR ENTIRE FAMILY
It's June and some poor fucking melt is about to spend the month on a massive boat with all of his relatives. This usually happens when someone has or is about to die. So grandparents, aunts, uncles and everyone in between all board the HMS Quality Time for 26 days of seafood buffets and awkward non-conversations about inheritance. Set your privacy settings as tight as you like; that photo of you in your dinner jacket learning to salsa dance with nana in the Portofino Ballroom will find its way onto Facebook somehow!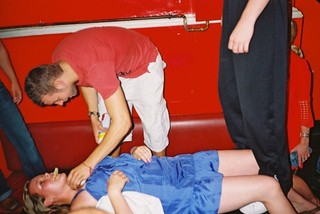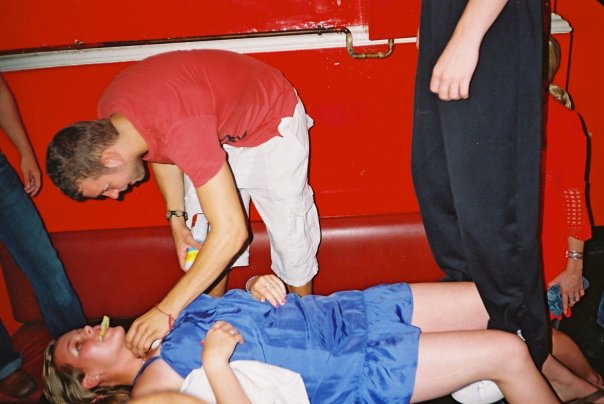 GOING AWAY WITH WORK
Not technically a holiday, but that's not to say the two-day visual merchandising training in Basingstoke wasn't a welcome break. You've drunk a lot of cheap wine from plastic cups, had a lovely dinner in a branch of Giraffe – expense it, mate, you'd be silly not to! – and now you're trying to get to sleep while the squeals and thuds of your line manager watching internet porn for the 25th time tonight filters effortlessly through the thin Ibis Hotel walls. Enjoy your complimentary shortbread. Breakfast is not included.
ONCE IN A LIFETIME TRIP ACROSS THE UNITED STATES OF AMERICA, BABY
Summer's here, and the coolest member of your friendship group – the one with the good tattoos, a wardrobe full of Carhartt and, apparently, a spare £5k – is going on a road trip across America. Expect several Instagrams' worth of semi-ironic posturing in front of burgers and monster trucks taken in all the Trump-voting states he was describing as "full of backwater morons" on Twitter last November. He will probably fire a gun as well. When in Rome!
JUST... BEING AROUND THE ONES YOU LOVE
Cos ain't that the real holiday, folks? Think we can all raise a frosty sex on the beach to that. Wherever your travels take you this summer, from all of us at VICE, take care and God bless xxx
More on VICE:
How to Go On a Proper Summer Holiday for Under £200
Questions for the People Who 'Had Sex' On a Flight to Ibiza
The Cities Where You're Most Likely to Have Experimental Sex