This article first appeared on VICE Canada, obviously.
The world has already done quite well enough on its own fetishising Canada's prime minister, Justin Trudeau. But behold, now a "Canadian boyfriend" calendar of him exists in order to further facilitate this unnecessary obsession. And despite the oddly recurring behaviours of Trudeau being photographed "organically" in random places with his shirt off, the Prime Minister's Office has denied involvement with the calendar. Sure.

As VICE Canada's resident American, I have watched with equal parts admiration and horror as the world has become unhealthily thirsty about the current prime minister. (No matter your opinion on him, you have to admit he is at least better than whatever the fuck is going on south of the Canadian border.) Today, in a troubling turn, I have ranked all the photos in the "Justin Trudeau, My Canadian Boyfriend 2018 Wall Calendar" ($12.98 on Amazon.com, and way more on Amazon Canada of course; it's being sold at Urban Outfitters as well, surprising no one) from bad hair JT to Daddy Canada.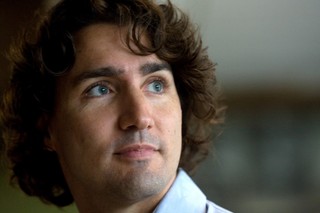 12. This hairstyle: keep it.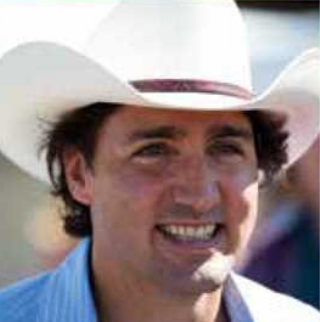 11. This man is never going to look natural in a cowboy hat, especially after forgetting Alberta in his Canada Day speech.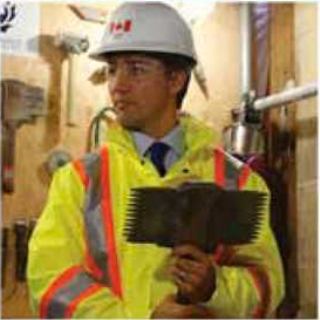 10. Daddy foreman (also notably unnatural).
9. Just wondering how many photos of Trudeau running we actually need to see. We get by now that he likes cardio. Please stop and let the man exercise.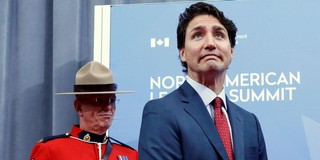 8. Can someone tell us why, out of all the photos of Trudeau that exist—including the one of him cuddling pandas—that this is the choice for the month of August?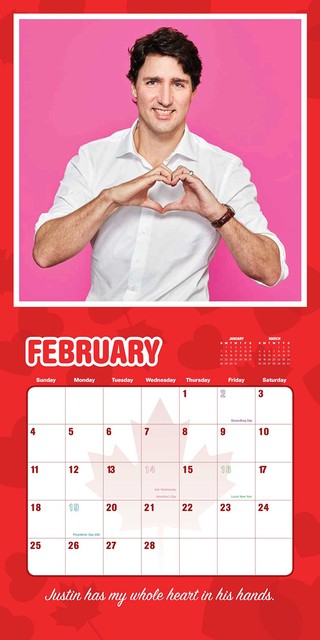 7. You might recognise this as Trudeau's Pride Toronto portrait. Virtue signaling can be kinda hot.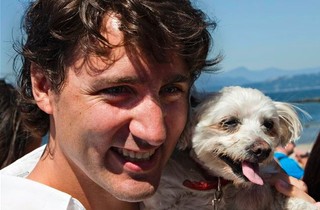 6. If Trudeau had a Tinder, this dog photo (designated for the month of November) would be on his profile.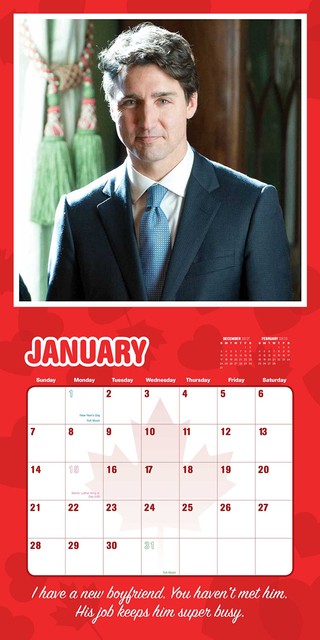 5. The January page of the calendar bears this average portrait of Trudeau, plus a troubling quote: "I have a new boyfriend. You haven't met him. His job keeps him super busy." More importantly than the photo itself, whom is responsible for this cringe copy?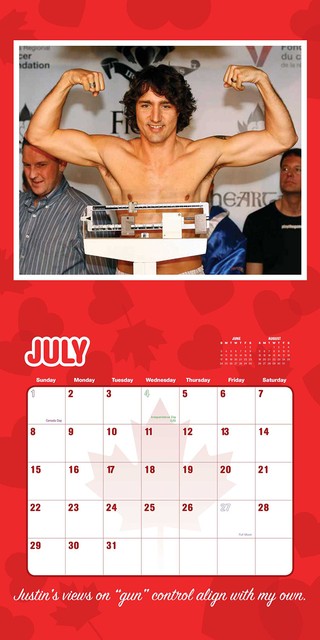 4. An accurate representation of how Trudeau is most organically captured: shirtless.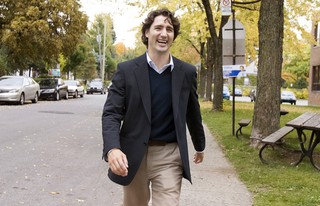 3. For June: an unquestionably casual, natural shot of JT having a stroll through a lush neighbourhood.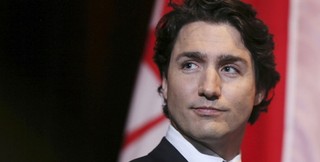 2. Dad?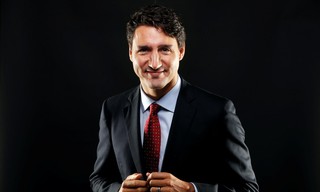 1. Finally, in September: Daddy Canada in true form.