Advertisements at an airport in Toronto have been removed after an animal rights activist flagged them as "insulting" to cows.

"You're precious cargo, not cattle," read a poster in Billy Bishop Toronto City Airport
advertising improvements to the passenger terminal.
Deborah Wilson, a PortsToronto spokesperson, said the ad was removed immediately, CityNews reports.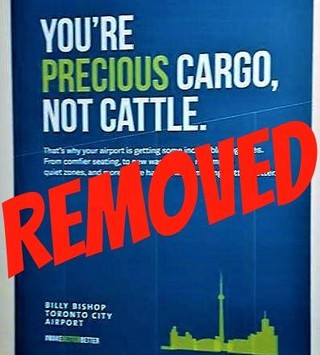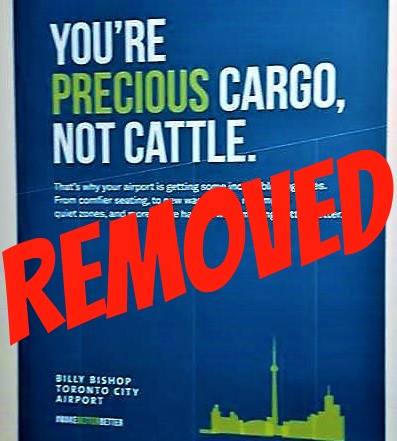 Len Goldberg, who posted on Facebook initially flagging the ad, wrote the following in a post on Thursday: "Thanks to your calls/emails (prompted by a now-deleted post on this page), Billy Bishop Toronto City Airport says it will 'immediately' remove these posters that disrespect cows."
Wilson said the ad wasn't meant to disrespect animals. "Perspective and discourse is an interesting and important element of any public campaign… We appreciate that these concerns were brought forward so that we could better understand the issue and respond quickly to remedy the situation."
The offending message will reportedly not be included in any further ad campaigns.
Follow Allison Tierney on Twitter.