The art world is in a tizzy after Christie's auctioned a painting credited to Leonardo da Vinci for $450.3 million Wednesday night, making it the most expensive work of art ever sold.
Part of the reason the painting fetched such a high price is because fewer than 20 paintings by da Vinci are known to exist, and every single one—except Salvator Mundi—is in a museum. Painted around 1500, the painting depicts Jesus as the "Savior of the World," dressed in a flowing blue robe and holding a crystal orb.
Before Wednesday, the highest price ever paid for an artwork at an auction was $179.4 million for Pablo Picasso's Women of Algiers (Version O). And the most ever paid in a private sale is believed to be $300 million for Willem de Kooning's Interchange.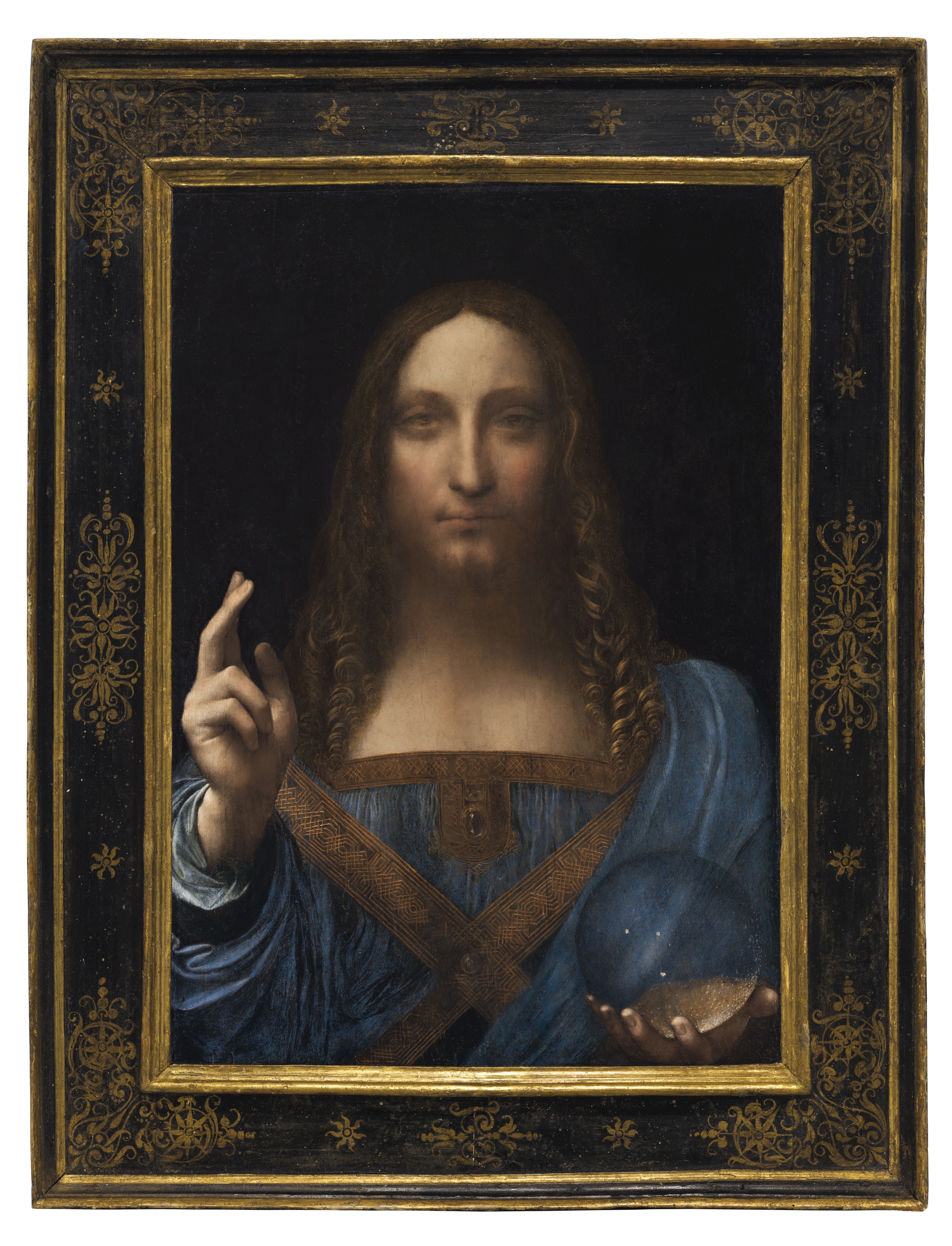 Salvator Mundi has a pretty storied background, and supposedly hung in the bedroom of King Charles I's wife in the 1600s. It then disappeared for a few centuries before resurfacing in 1900, but someone had painted over Christ's face and hair in the intervening years, and people attributed it to one of da Vinci's followers, Bernardino Luini.
It then somehow wound up with the 2017 seller, a Russian billionaire named Dmitry Rybolovlev, who bought the painting for $127 million, and given Christie's share of the final price, made a profit of $273 million. The person who plunked down more than $400 million Wednesday is still unknown.
What makes the sale of Salvator Mundi a little scandalous, other than its exorbitant price tag, is the fact that not everyone is convinced it's a real da Vinci. Art critic Jerry Saltz made waves on Tuesday by arguing that the painting is a fake, citing X-rays showing extensive restoration and overpainting, as well as the painting's poor condition. Michael Daley, the director of ArtWatch UK, has also published extensive research questioning the painting's authenticity.
According to the Guardian, experts are most at odds over the orb in Christ's left hand, which disobeys the laws of physics—a real glass sphere would show an inverse reflection of what's behind it. Experts argue that da Vinci was well-versed in how light reflects and refracts, and the omission is a rookie mistake, indicating it may have been painted by an apprentice. (Christie's and at least one expert quoted in the piece have since refuted this assessment.)
Real or not, someone now owns a very, very valuable picture. And while it'll probably end up stashed in a huge warehouse in a strategic low-tax location somewhere, there are those who hope the anonymous buyer represents a museum and that Salvator Mundi will be the next Mona Lisa.

Follow Kara Weisenstein on Twitter.