Lithe is Making Beat-Driven Music About Desolation and Identity
We spoke to the Melbourne via Townsville artist about his upcoming debut EP of twisted experimental techno.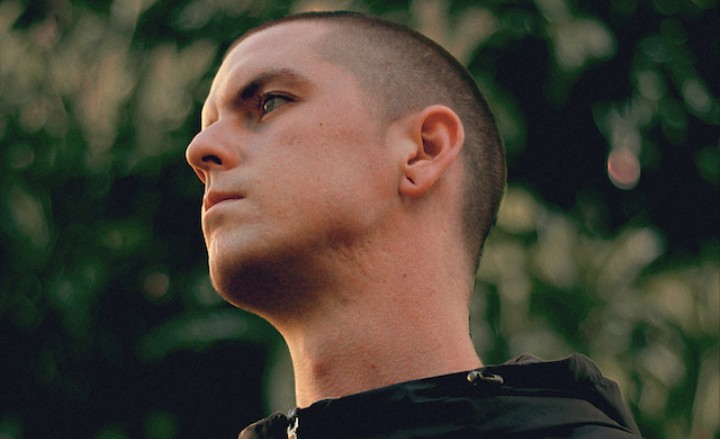 Trying to pin down what exactly it is that experimental electronic artist Lithe does is quite a task. Maybe at times like these it's easiest just to go free form and hope for the best: Lithe is rambling, but still tight. It's like having tunnel vision but in a really good way, like all the walls are closing in but it's okay because you're on a really good bit of MDMA and you've all tomorrow morning to sleep it off. Lithe's a bit like any scene from any thriller where somebody's running through a forest barefoot from a dangerous thing, it's making your heart race but you're positively loving it. Does any of this make sense? It doesn't really matter either way, does it? Because you're about to see for yourself.
"Locals" is the first single from Fervent Gum, the first release from Townsville's Lithe—real name Kyle Setch—and it's one hell of an introduction. Once a drummer in bands, Kyle's hammering, spasming work as Lithe is beat-driven as it comes.
We spoke to Kyle about Fervent Gum (out on Enhancer this June), Australian identity, and desolation.
---
Congrats on Fervent Gum, Kyle. Can you tell us a little bit about the record?
Thanks, after sitting on it for so long it's nice that it culminated into something I'm ultimately happy with. The bulk of the record was written in the early months of 2016 and then slowly refined, but prior to that I'd been trying to sort through a lot of the concepts internally. Each piece is a pretty rough execution of a series of rules I'd set for myself prior to any of the writing, working through my own ideals in regards to authenticity and Australian identity. Sonically I wanted the record to pull from both club and guitar music and not be too clear on which was more dominant.
What were the themes you were working through/trying to unpack while writing and recording?
I wanted to understand what I perceived as being inherently Australian, and as someone who can't sing or write lyrics it became less about describing a state and more about trying to trigger something more guttural. I kept going back to when I moved from Queensland to Melbourne. It was the first time I'd seen a lot of Australia, and both that scenery and flying down poorly lit highways in the middle of the night encouraged the tension and repetition of Fervent Gum. The desolation and horror of the bush, too. Picnic At Hanging Rock's a good reference point.
What were you listening to?
My Disco, Making, Cassius Select, Hyde, WWWINGS, and just burning through heaps of club music on Soundcloud. Lots of Sydney-centric music, I guess.
Are you one of those writers that gets really inspired by external stuff, or do you lock yourself in a room for a few weeks and just ruminate?
I think external influences, mostly. I tend to just churn through a lot of music looking for something that excites me.
You're an "ex"-drummer, do you find that often that you start a track with a drum beat?
That's a weird term, but I guess it makes sense. Since I was thirteen I'd only ever really played in the same two bands until about three years ago. I couldn't communicate ideas because I'd never learned any theory, which was frustrating, and after a while both groups dissolved. I stopped playing for a long time, but when I started writing for Lithe it naturally became starting point for each track.
Electronic music like this I think is usually really evocative of scenes and imagery—probably because it's so soundscapey. Do you imagine anything in particular listening to lead single "Locals"?
I have this image stuck in my head of heavy machinery rolling around a quarry. Big, dumb, dump-trucks just levelling heaps of earth with complete disregard. There's a huge reliance on the mining industry within some smaller communities (particularly in North Queensland, where I'm from), and without the jobs we're seeing these communities collapse. There's not really much choice, it's livelihood over desolation.
What should we be listening to right now, apart from Fervent Gum?
I've been revisiting Venvella's Ops from last year. Really beautiful, but super intense rhythmic workouts.