TV Crime's Ragged But Sweet Punk Bursts Like a Trident Splash
Clock out and turn up the Nottingham band's exuberant punk/pub rock.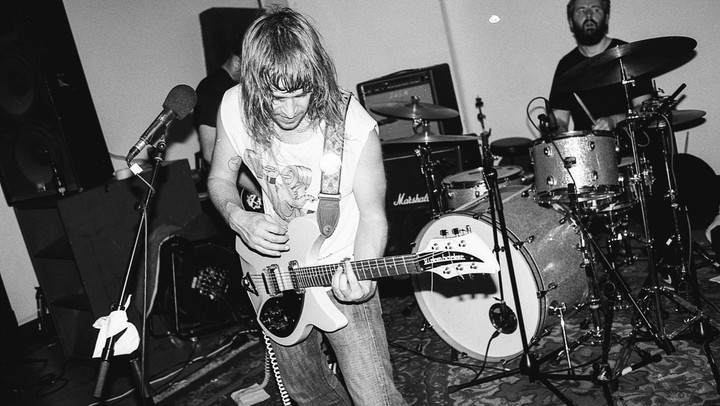 That moment when urgent punk and ragged pop melody meet is a beautiful thing. Like the flavour explosion of a Trident Splash it's sweet but often fleeting sensation and though a lot bands try to find it, not many get it right. Texan punk Mark Ryan has made a career out if with his various outfits including The Marked Men and Radioactivity, Royal Headache and Sheer Mag are masters of it and now TV Crime are giving a red hot shot.
The Nottingham four-piece rip hard and fast and "Clocking In" and Clocking Out", the two songs on their new 7" are good examples of their 'get in and get out' approach.
Following a release on Static Shock, the new record continues their exuberant pub/punk rock and is best enjoyed over a couple of pints after clocking out.
TV Crime 7" is available July 28 on Drunken Sailor.
Catch TV Crime at these shows:
July 22 - Sheffield at the Picture House
July 23 - Manchester at the Deaf Institute