For Nadia Reid, music is about the release of creation and the service of performance. Relaxing in the corner of a coffeehouse in Wellington, she explains this interplay. "I think deep in my core, I need to create records, in the same way that a painter wants to create a physical painting. At the same time, if I didn't have an audience to make them for, and no one was going to be listening on the other side; I'd probably just keep the music to myself. That's not to say my writing is for other people, but when it comes to what happens afterward, they matter."
Over the last seven years, Reid, now 25, has become one of the most significant voices to emerge from New Zealand's burgeoning modern music scene. Across two albums, 2014's Listen To Formation, Look For Signs and Preservation (released early in March), she's cultivated an evocative soundworld where the tender closeness of bedsit folk and the expansive dreamscapes of gothic neo-psychedelia intertwine like crisscrossing rivers; truth pushing against metaphor as their currents collide.
Although you could cite the likes of Mazzy Star, Sharon Van Etten, Joni Mitchell and Laura Marling as reference points, Reid's affecting voice and elegant guitar work locates her within a space all her own. "These two records are me," she says. "That's why I chose to have portrait photographs of myself on the covers. They're who I was, and what was happening in my life in the years before I made them."
Raised in Dunedin's coastal Port Chalmers suburb, Reid moved to Christchurch at age 18, and got a hospitality job at a cool inner city café. Guitar in hand, she began to diligently perform the songs she'd started writing as a teenager in various venues around the garden city. "I knew from an early age that I would have to work hard," she recalls. "But I always just focused on where I was at the time. I never thought, in a year I want to be here."
The promise of her early shows led to the release of several small EPs, and the opportunity to perform nationally. After the Christchurch earthquakes, she relocated to Auckland and went on the odd long tour. On her travels, she grew fond of Wellington, and when the intimacy of a relationship sealed the deal, relocated there.
Soon afterward, Reid accepted she needed to make an album. The goodwill and belief was there from her fellow musicians, and a Lyttleton-based recording engineer and producer named Ben Edwards. But with no financial resources, it seemed impossible. "Ben said, 'You're going to get the money eventually, so you can just pay me off over time,'" she remembers. "I thought, 'Fuck, I'm going to have to do a crowdfunding campaign.'"
Reid set up the campaign, and the pledges rolled in. "Every day, I would get these pledge emails coming in. I realised that aside from my need to create, this was why I was making this record, for these people." Around the same time, she had the opportunity to open for acclaimed Auckland indie-folk act Tiny Ruins. "I was gearing up to make the record, and her audience was a perfect fit for me," Reid says. "I had a mailing list set up on the merch desk. Afterward, there were two pages of email address and comments from people saying things like, 'you have to make this album,' and 'you were born to do this,' it was so moving."
She headed to Lyttleton, recorded her album Listen to Formation, Look for the Signs and self-released it in New Zealand in 2014. Several months later Australian indie label Spunk Records contacted her about releasing it across the Tasman. "That was a big milestone for me," Reid enthuses. 'I think everyone was pumped to see me sign to Spunk, and I started playing shows in Australia." As this was occurring, Reid broke up with her partner, left Wellington, and went through a period of numbness followed by healing. Things felt stalled in Australia, so she returned to Port Chalmers in Dunedin, and enrolled in an English Degree at Otago University. "I thought I needed a Plan B," Reid admits.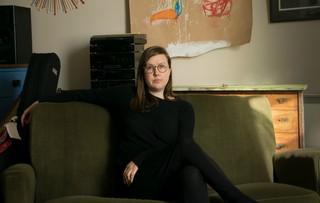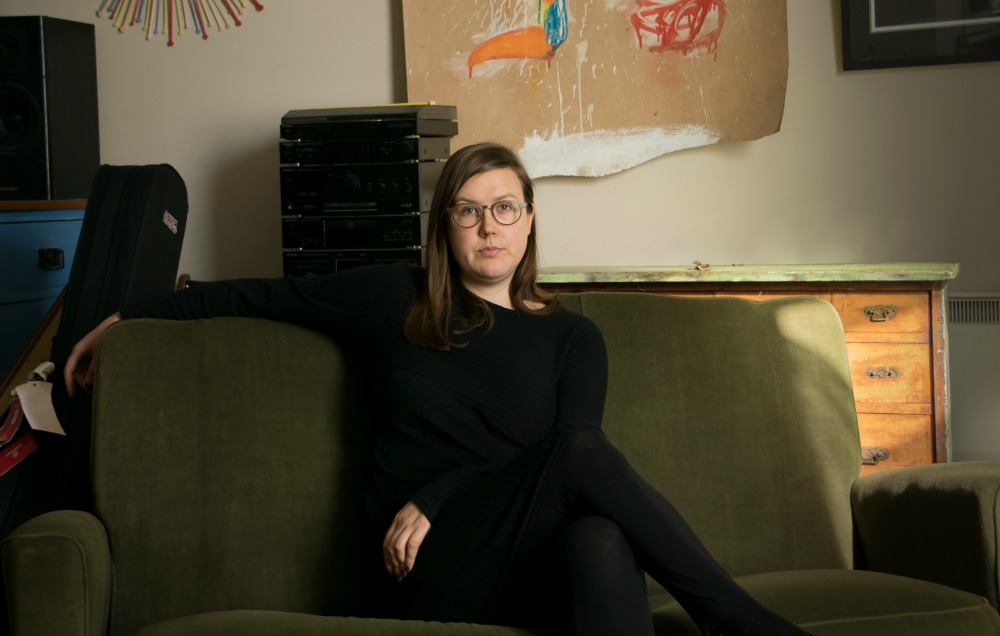 During her first semester, Listen to Formation, Look for the Signs was licensed for release in the UK, Europe, and the US. "My UK publicist Will Lawrence just totally understood the record, and was able to get it to the right people," she says. The English and American music press were instantly receptive to her emotive updating of 20th-century folk music. The response changed the how people saw her at home and paved the way for her first European/UK tour in 2016.

Before she embarked on the tour, however, Reid had some unfinished business she needed to get out of the way. There were a new set of songs in her that had to come out. They would eventually form her recent second album Preservation. "Between records, I had a really hard time," Reid admits. "I was treating my music and the fact I was so sensitive and emotional as a burden. She sat with herself for two years, time healed, and she learned about herself. "Now I love that I can access that part of me that can at times be extremely painful," she continues. "I have to manage it, but if I can't access it, I can't make art; and making art makes me feel human."
Reid headed back into the studio with Ben Edwards and her backing band. They recorded the album. A couple of months later, she headed back to Europe and the UK with her long-term second guitarist Sam Taylor. "It's funny," Reid laughs. Everyone thinks this record is me after a bunch of European shows and experiences." In retrospect, its energy feels closer to a foreshadowing of what was to come. In London, she received a co-management offer from Andy Moss and Dave Cooper of Melodic Records. It was the perfect fit. A publishing deal and a new record deal with Basin Rock Records followed. Suddenly, professional musicianship seemed possible.
In February, Reid returned to Europe and the UK for twenty-odd shows, pulling crowds of 200-300 a night. Since release, Preservation's reception has been equally positive, almost effortlessly delivering on the glistening promise of her debut album. "I never thought I'd get to this point," Reid admits. "If it was clear to me that no one was interested in my music, I could have been really happy as a school teacher or a midwife. But as long as people want to buy my records or come to my shows, I'll keep going." As long as she keeps going, chances are they'll keep coming.
'Preservation' is out now.
Catch Nadia Reid at these shows:
April 4 - Nelson at East Street Cafe
April 5 - Takaka at Mussel Inn
April 6 - Wellington at Meow
April 7 - Wellington at Meow
April 8 - Auckland at Tuning Fork
April 22 - Melbourne at the Toff in Town
Images: Ebony Lamb