Something about Hobart's harbour and the Salamanca surrounds of MONA FOMA made me consider where I came from. Maybe the weatherboard houses, steep stairs and wind reminded me of my hometown Wellington; maybe it was down to the MONA team who, after seven years, continue to curate a festival of art, music and idiosyncrasy that mixes the new and bewildering with the familiar; or maybe it was Exxopolis—the giant, inflatable womb.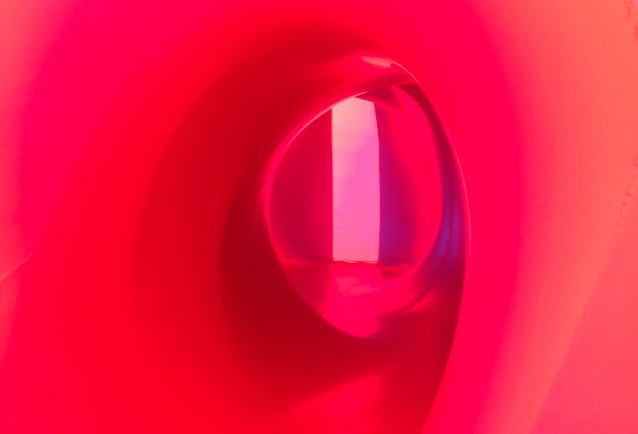 Image: Josh Gardiner
This is it —a maze-like sculpture of air that's more than a little reminiscent of the ship in Alien and very reminiscent of floating in your mum. A living, breathing, otherworldly organism lit through to a cathedral centre with a semi circle of amps, guitars, pedal boards and players. My first musical experience of MOFO 2015, air pumping from speakers while air pumped from generators outside.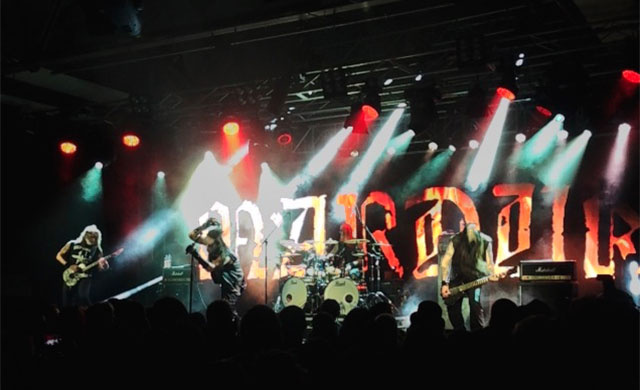 Image: Josh Gardiner
It's hard to know who's going to give birth to the real Antichrist, but if anyone does it's Marduk AKA "the most blasphemous band in the world". Thursday night saw the Swedes' black metal coupled with white-washed faces and screaming, thundering riffs. As epic as Beowulf's Grendel, and twice as loud.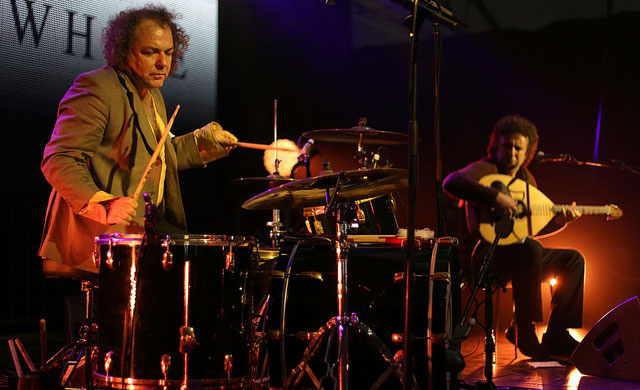 Image: MONA/Derek Tickner
Xylouris White made post punk poetry together. With the percussive genius of the Dirty Three's Jim White and Crete's 'not-just-a-wedding-singer' George Xylouris's strident strum we had a pair locked in to each other's cadence and rhythm like old guys on a rocky outcrop sharing a bottle of ouzo—with history all around them. A memorable highlight.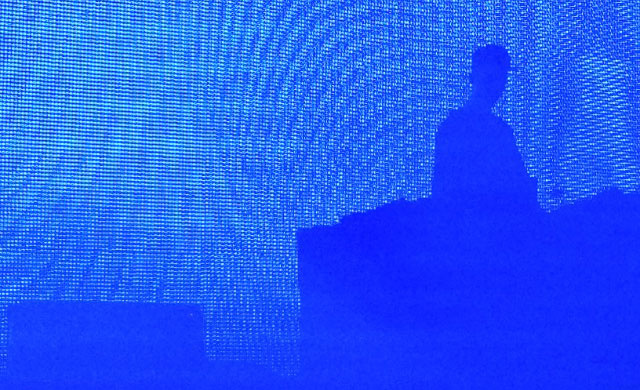 Image: Josh Gardiner
Thank you, Tim Hecker. Not only did you help shake the cold out of our bones, but again, I'm submerged in amniotic fluid. Massaged by hints of melody and hammering atmospherics you're pushing your rumbling, phasing minimalism through that lone fender amp, turning day into night, and turning us on.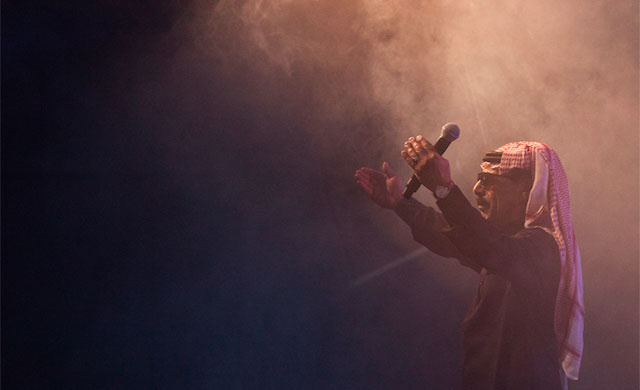 Image: MONA/Rémi Chauvin
Omar Souleyman is no stranger to the festival circuit and it shows. When he doesn't have his mic tucked under his armpit he's simply raising his hands, the smiling crowd, and the roof. His Korg playing stage-mate might just be the most impressive, unimpressed musician I've even seen. He may have a glacial expression but he's got lightening fast fingers.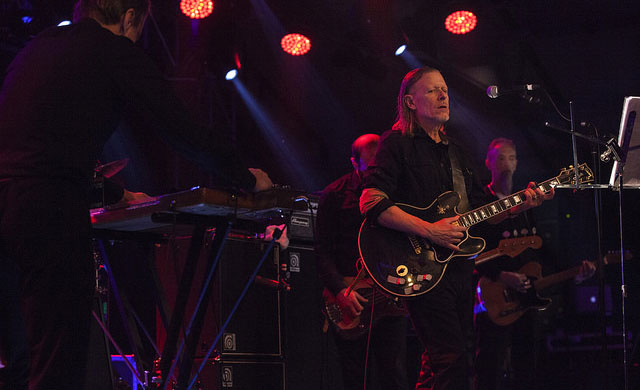 Image: MONA/Rémi Chauvin
The ministry of Swans is typically great. If you still haven't seen them and can do so this week as they finish their tour you should. Do what you like though.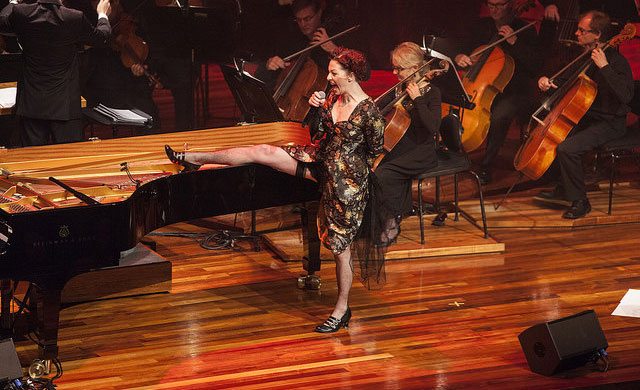 Image: MONA/Rémi Chauvin
I didn't see it but, allegedly, on Wednesday night Amanda Palmer got naked on a small stage in a self-titled 'ninja' gig—eventually laying her ukulele down, and inviting fans to draw on her. Something of a contrast to Sunday's concert hall show. Where I expected weird, we just kind of got wonderful. No cloying cabaret theatrics, just an artist in command of a great voice, wit, and back catalogue re-arranged by Jherek Bischoff—a Mark Ronson-type figure in slim suit and bow-tie whose work has drawn praise from all-comers, not least David Byrne. Brian Ritchie and Robyn Hitchcock cameos were superseded by Palmer's husband, and writer, Neil Gaiman who read a poem about fish hearts and accompanied her on a a duet of Lou Reed's "Perfect Day".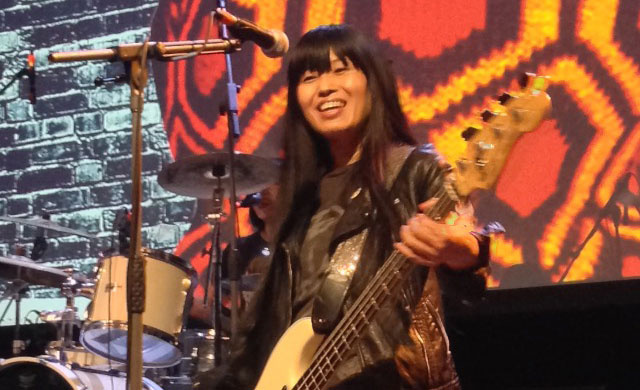 Image: Josh Gardiner
Before their main set on Sunday night, Shonen Knife warmed up at their not-so-secret Faux Mo set at the Odeon late on Saturday. As the 'Osaka Ramones', they ripped through the legendary material with disarming ease. When they did get round to their own albums (co-incidentally which began on the year Ieft the womb) they sung about cats meowing and bowls of ramen instead of punk rockers—which was just as cool.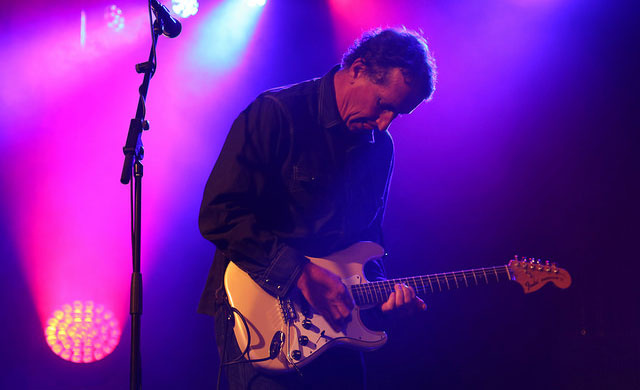 Image: MONA/Derek Tickner
And lo, the Benjamin Button journey back upon myself (or back to my mum) completes its cycle as my MOFO ends with a band from Aotearoa. Here are the Clean, kicking off with a caterwauling, 20 minute jam. Over the set, David Kilgour wrests waves of feedback and bright tone from his various guitars, while brother Hamish keeps a casual beat under Robert Scott's modest bass lines. Loud, then quiet, then loud again, their set is patently over way too soon. And the crowd let them know it.
If you want to ask Josh's mum if he gave her morning sickness contact him @josh__gardiner.
Thanks to Mona and the Tasmania Government for the hospitality.