Check Out These Behind the Scenes Photos From Skepta's Next Music Video, "Ladies Hit Squad"
Featuring D Double E, A$AP Nast, Jammer, and a trio of gorgeous blue-soled Reeboks.
|
05 February 2016, 4:38pm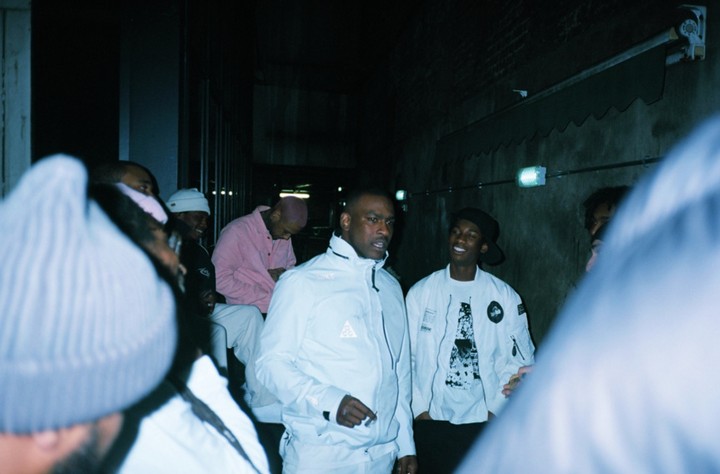 The other day we were sat in the office talking about where Skepta's career is going to turn next. Is Konnichiwa on its way? When it arrives, will the collaborations he's recorded with Earl Sweatshirt, Drake, and Wizkid appear? Has he signed a deal yet or is he going to ride solo? The one thing we agreed on is that it's been a minute since Skepta dropped a music video ("Topboy", released officially on the Noisey YouTube channel) and we're itching for another one to be released soon.
So, obviously, we were stoked when our friends Places + Faces – perhaps the only strangers in London you want taking a photo of your face – told us they'd been hanging out at a shoot for a new video from Skepta. The filming was for an upcoming Skepta single, supposedly called "Ladies Hit Squad". In the shots below you'll see the likes of D Double E, A$AP Nast, a trio of gorgeous blue-soled Reeboks, and an aesthetic that doesn't look too far removed from Hype Williams' Belly. Peep the photos below.