Kacey Musgraves and Willie Nelson's Video for "Are You Sure" Will Make You Shed a Tear in Your Beer
"Are you sure this is where you wanna be?" Hell yeah we are, Kacey.
|
10 September 2015, 3:31pm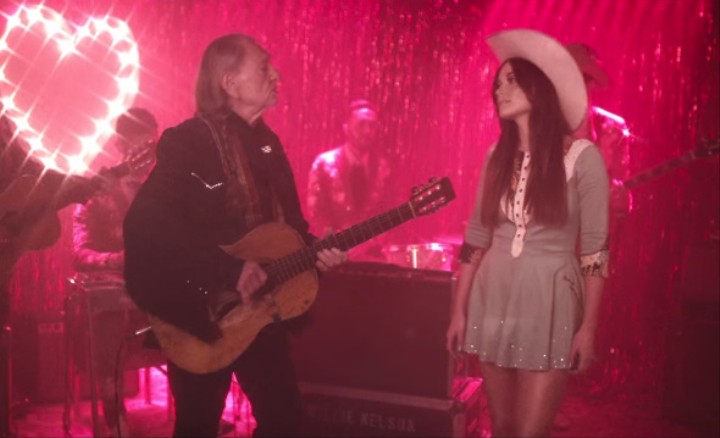 Kacey Musgraves may be best known for sassy, tongue-in-cheek bangers like "Follow Your Arrow" and "Biscuits," but as she shows here, homegirl sure knows her way around a mopey barroom ballad. Musgraves teamed up with her former tourmate—the indomitable weed advocate and country god Willie Nelson—for this slow jam, and it flows as smoothly as a well-poured measure of bourbon. They recorded a cute little behing-the-scenes clip, too, just in case your heartstrings needed tugging.

If it sounds even more old-school than Musgraves's usual output, that's because it is: this version (which was released as a hidden bonus track on her last album, Pageant Material) is a cover of Nelson's "Are You Sure." The two Southern songbirds bridge the generational gap with ease, as his whiskery burr slides over the words and Musgraves's honeyed tones dip low down into a wistful lament.
Pour yourself something strong, and settle in.