Watch Tiny Hearts' Video for "Snow Cold"
Brooklyn-based trio release a new wintery tune, plus accompanying film noir cool video.
|
13 February 2014, 5:54pm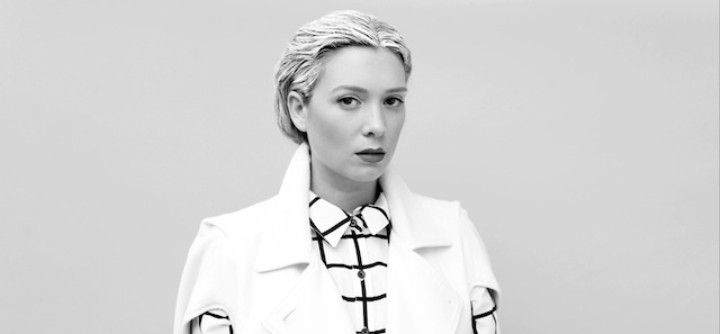 If you're on the East Coast right now this song, by LA-based trio Tiny Hearts, is extra appropriate. As a blizzard rages outside, singer Dede applies her glacially seductive tones to the hypnotic, synth-stuttered, Moroder-esque single "Snow Cold"—crafted by fellow Tiny Hearts, Waajeed (a founding member of Detroit's Slum Village and Platinum Pied Pipers) and jazz-trained producer Tim K. The video is similarly film noir cool and slickly styled to boot (nice Maison Martin Margiela perspex wedges).
Dede from Tiny Hearts had this to say about it: "The video documents a journey of a character from the depths of an underground garage to the edge of civilization. The dreamlike bokeh offers a study in binary sequence as the simple code and structure of a technologically advanced society. Lights blink off and on, smeared and unfocused, bubbling and reflecting the buzzing analog synthesis of the music."