There was a lot to be confused about when Ja Rule and Ashanti played Geelong earlier this week.
Considering Sydney, Brisbane and Perth get their own gigs, quite a lot of people were bemused to see their first reunion in years … here.
But you could trust Victoria's own Mo'town to be at its finest. The DJs prior to the set were booed, the bar ran out of alcohol, and there was an obligatory fist-fight in the VIP lounge. Plus, the local newspaper was quick to tut-tut the headliners lack of punctuality.
Some other things weren't too surprising. Ashanti and Ja Rule played the rigid gender roles of the early 2000s popstar to a tee: she gave one audience member a lap dance and Ja Rule asked for one. But you know, it's what you'd come to expect from their faux musical romance.
The night was an odd mix of nostalgia and bewilderment. I squealed like the child I was when I heard Ja rapped to Jlo's 'I'm Real' remix, but also did when Ja Rule rapped the line: I got two or three hoes for every V / And I keep 'em drugged up off that ecstasy.
But if Ashanti's taught me anything, what's love if it isn't coupled with a bit of trust? Fortunately, others people were of the same opinion. So that's why I asked people why they were here to see this duo after all this time.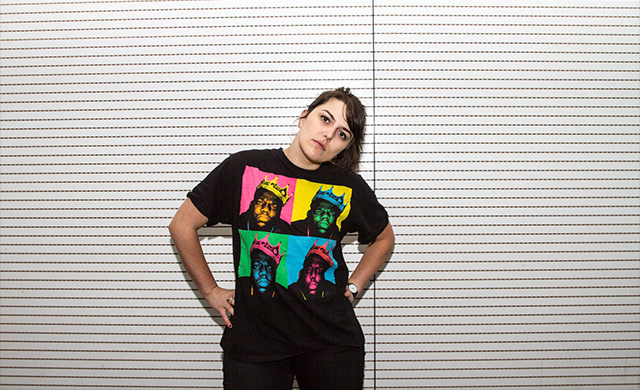 Veronica
Noisey: Biggie's a lot different to Ja. Why are you here tonight?
Because they defined my life in 2002 and they define my life now.
Why have you stuck out with them for so long?
I think it's got to do with how terrible Ja Rule's voice is and how good Ashanti's voice is. It makes for a perfect harmony.
I'm guessing you listen to other op/R&B artists of that era, why are these two the top of your list?
They have the most duets that I enjoy doing karaoke to.They're also the only R&B coupling from the early 2000s who are touring without good new material—but are still touring—so they keep providing the nostalgia fest.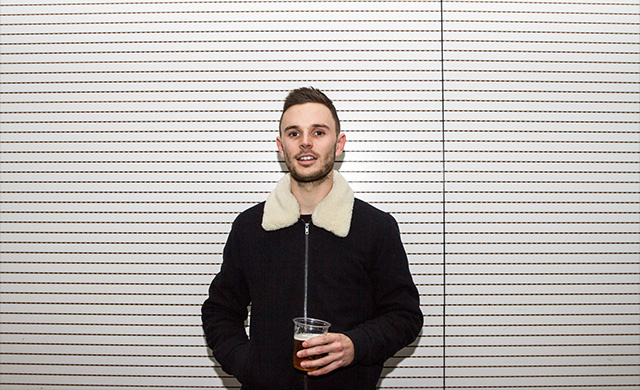 Scott
Noisey: Hi Scott. You grew up in Geelong, why do you think they're here?
I loved Ashanti and Ja Rule back in the day, and it's amazing that even though Geelong is a small town they're playing here today. As you can see from the turnout, there's a lot of people in Geelong who still love that music. It's not often that someone like these artists turn out here and it's great that the city can come together and enjoy it.
What made you come down from Melbourne then?
Obviously, Ashanti. But also having gone to school here, and listening to all of their tracks here it made sense for me to come back and relive it. I'm really glad to experience this moment.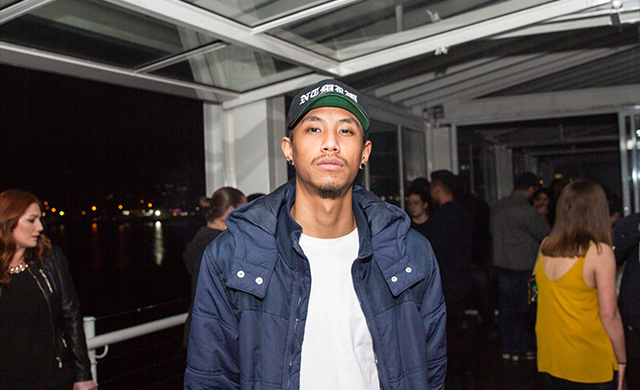 Ricky
Noisey: Hi Ricky. You don't strike me as an Ashanti fan, why are you here?
To be honest, it's a present for my girlfriend: I bought her VIP tickets. But I've always been a big fan of R&B—I DJ, too. All of the 2000s, you know?
So what kind of stuff do you play?
I play Melbourne clubs with DJ Crunk who's on now. Yeah I play a lot of the same stuff, new school R&B, old school R&B, hip-hop, all that sort of stuff.
So what do you think of Geelong?
Hmm, it's different.
So are you more of a Ja Rule, Murder Inc fan?
Totally. That was just the era for R&B.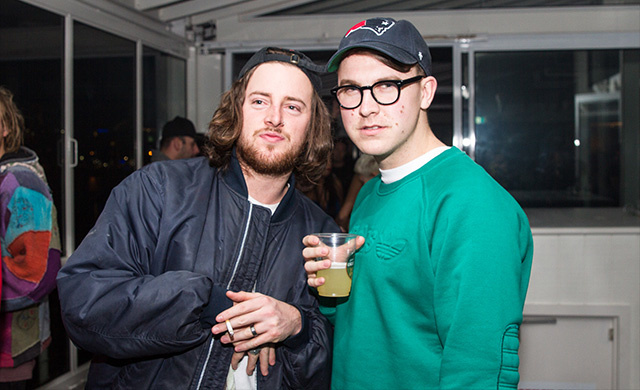 Jake and Steven
Noisey: Why are you two here?
Jake: I want to hear the "Exodus" intro.
Steven: I'm a 90s kid, it's nostalgic.
Jake, you live in Melbourne now, why did you come down for this?
Jake: Well, I've been staying in Torquay all weekend, but I know Ja Rule's got a set at Crown. Maybe bogan-arse Geelong people love oldschool R&B because they still have the same So Fresh playlists … and mate, I've got years' worth.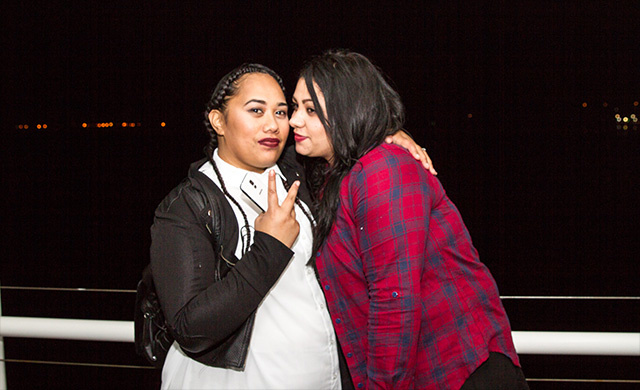 Melissa and Jemma
Noisey: So tell us about your love for Ja Rule and Ashanti?
Melissa: Ja Rule and Ashanti was the first concert I ever went to. I used to think that Ja Rule was God's gift to women. I had a poster on my wall. My favourite Ashanti song is "Happy".
Jemma: He is also God's gift to men.
Why "Happy"?
Melissa: I love it, and I'll love it for 20 years to come. I'm one of those people who love songs 20 years later.
So in 20 years' time you'll still be pumping "Foolish"?
Jemma: Yep! We really love them, we do.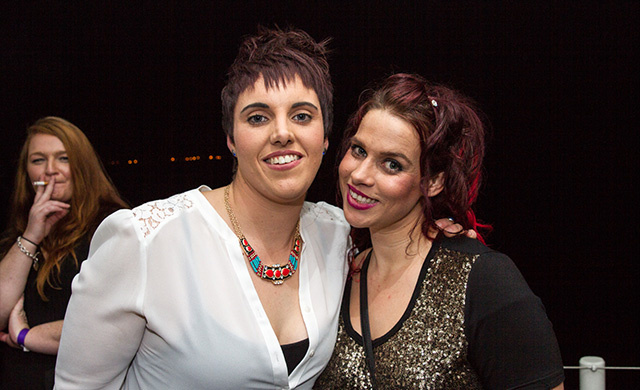 Chrissie and Monica
Noisey: Why are you guys here?
Monica: Because the first time I'm seeing my first ever live performance!
Chrissie: I'm just here for a good night to spend time with friends.
Wow. But are you guys familiar with old school Ja and Ashanti then?
Chrissie: Yes, totally. Like, we're waiting for them to come on. Why haven't they come out!?
When they do come out, what are you guys expecting to see?
Monica: Something fucking amazing.
Chrissie: Just some oldschool fun stuff.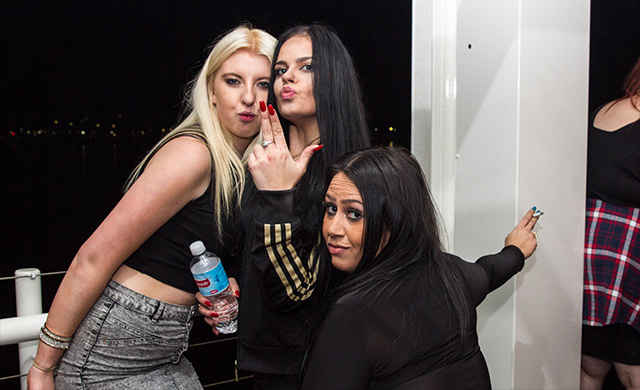 Rebecca, Chelsea and Paige
Noisey: Why are you guys here?
Paige: OH MY GOD, WE LOVE HIM! Ja Ruuuuuule.
Rebecca: They're oldschool, they're the best. I grew up playing it and I love it. Ja's my baby boiii.
Paige: He's amazing!
Chelsea: '/ and 'cause we're nothing but some gangsta's /
Paige: He'll be my wedding song and my funeral song!
Have you seen these guys live?
Rebecca: No never. This is sick.
So what do you reckon they'll be like?
Chelsea: He'll be sick as fuck. It'll be unreal.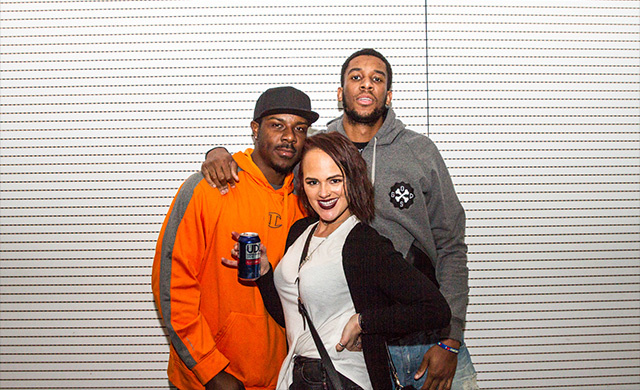 Malcolm and Jordan (and someone named Laura who wouldn't get out of the photo).
Noisey: So you guys are from America. Why are you guys here?
Malcom: We grew up on their music, so them coming here is something for us to do so we could reminisce on old times.
As Americans, why you think they're playing in Geelong over Melbourne?
Malcom: I think the people down here are probably more familiar with their music than up there. They might've forgotten about who Ashanti and Ja Rule is. They got good music huh, they got hits? I'm probably sure a lot of people know a lot of their music though.
Follow Alan on Twitter