NZ Sister Duo Dunes Create Pop Music Inspired by Horses
If a horse was a pop song this is what it would sound like.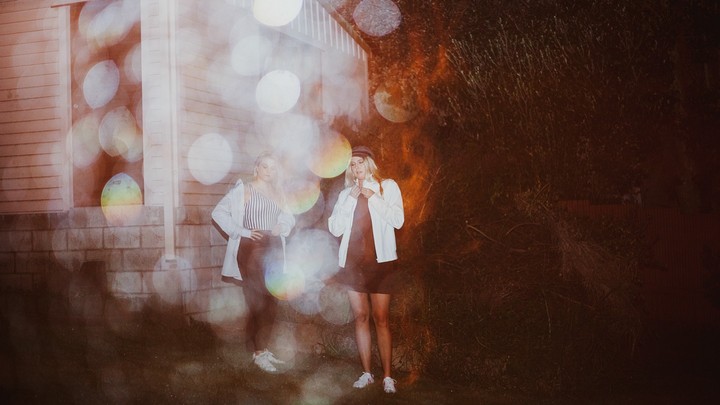 Jamie and Tessa McDell have a thing for horses and big ass synth pop hooks. As Dunes, the New Zealand sister duo have delivered the track "Horses" that on first listen justifies their early comparisons to the big pop of Grimes and Purity Rings.
Produced and engineered by Thomas Healy (Tiny Ruins, Clap Clap Riot, Paquin), "Horses" is the first taste of their upcoming debut album.
Jamie, who with her country pop already has two Gold singles and a Gold-selling, NZ Music Award-winning album under her belt, tells us that the song came about through Tessa's childhood obsession with horses. "She read all the books, figured out how to make all the noises, pretty sure she even built horse jumps out of household objects for her and her friends to jump over. Then it became, if a horse was a song, what would it sound like?"
"A month or so prior to coming up with the lyric idea, Tom [Healy] and I had been working on a fast tempo guitar driven track that we thought was cool, but needed strong imagery lyrically to bring it to life. We thought what better than an animal that symbolises movement, power and freedom without restraint. It was a perfect mould."