A robot and a scarecrow meet at a summer music festival. And fall in love. And we're not talking about two people in fancy dress, either—this is an actual (well, fictional) scarecrow and a robot pop star. They're the two protagonists in a new film, Robot & Scarecrow, from director Kibwe Tavares (Robots of Brixton, Jonah), with VFX by animation studio Factory Fifteen.

The trailer for the short film has just been released and it's billed as a "unique modern fairytale." At heart, it's a love story, even if the two lovers are somewhat unique. One is a lonely scarecrow visiting a festival for the first time (Secret Garden Party in the UK, to be specific) while the other is a massive pop star who's playing the festival, and who also happens to be a robot.
Tavares explains to Creators that the scarecrow is a "Pinocchio type character who wants to experience life" while the robot is "a huge pop star, but is on her last legs." They meet and "their journey together unfolds."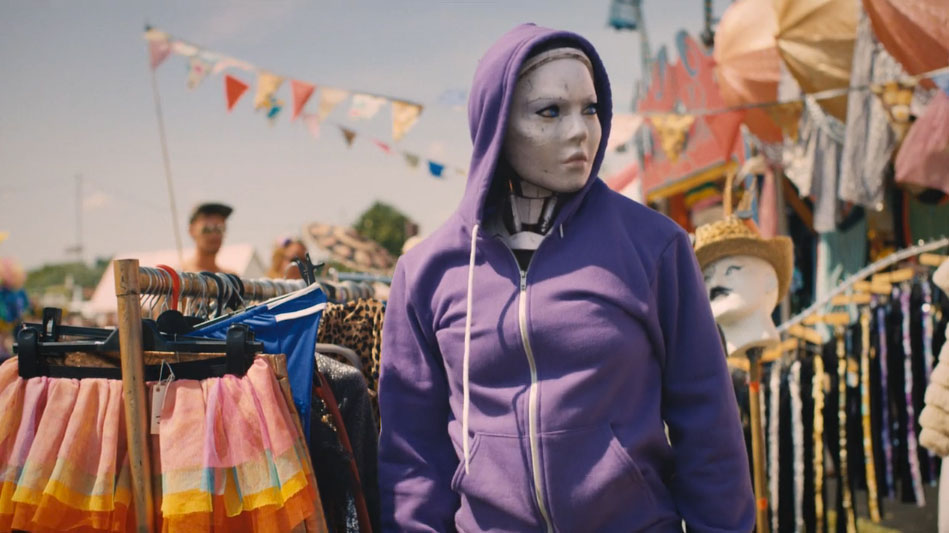 "Narratively I was interested in films like Spike Jonze's Her and I am Here, and even Rust and Bone," Tavares tells Creators. "As they are all kinda fucked-up weird love stories. Visually the festival drove the look and aesthetic of the film." For the robot the filmmakers gave her giant wings and a simple look of plastic and metal plates. While her face is a virtual screen amplifying her emotions or giving her stage makeup.
"The scarecrow was meant to be organic, almost like an artisan farmer had crafted this guy over years. he's made up of bits of driftwood and hay," notes Tavares. "And again emotion was really important, the scarecrow was a very difficult character to solve."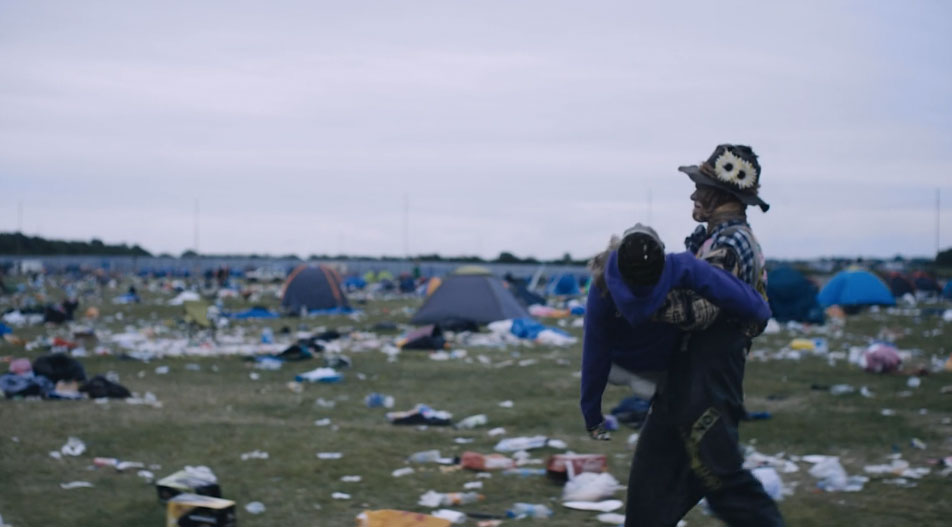 For the VFX, Tavares explains that they shot the actors in situ (Jack O'Connell and Holliday Grainger), then replaced what they needed, face or body, digitally with an animator matching the performance. "It's very labour intensive and requires a lot of precision and iterations, and a lot of person-hours."
Setting the action at a festival, along with being part of the brief in terms of the arts funding he received, also let Tavares test out some technical ideas he's been wanting to trial.
"How do I use actors to drive an emotional and engaging performance of digital characters?" the director probes. "And how do I do this in an environment that is not controlled? [The festival] gave us this amazing visual landscape as well as lots of constraints."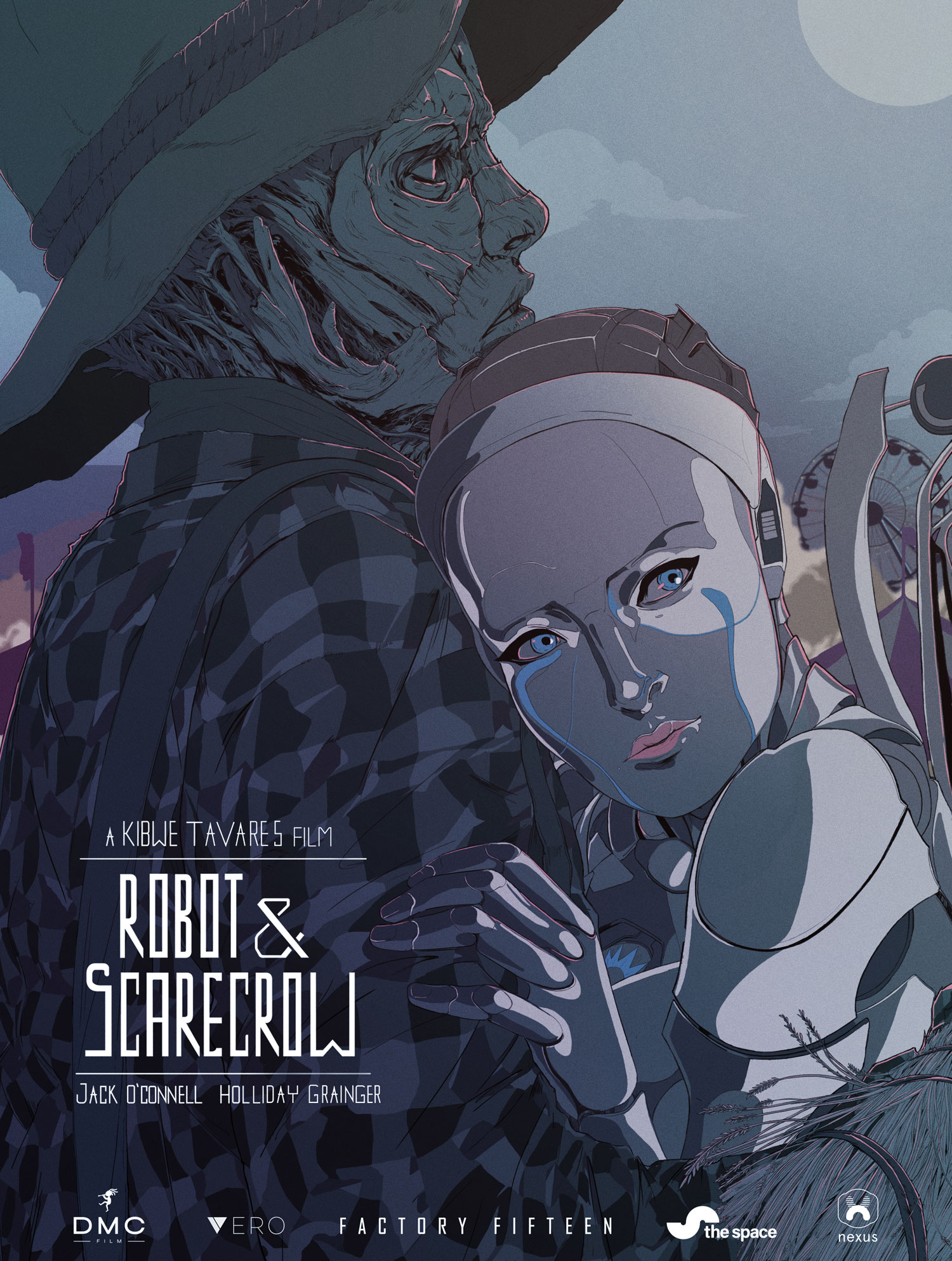 Robot & Scarecrow will be released May 31, 2017. It features music by Gaika & Bøn, Nils Frahm, and Fat White Family. You can also catch it at the 2017 Sundance Film Festival in London. See more of Kibwe Tavares work and find out more about Factory Fifteen at their website here.
Related
AI Takes Over a Detroit Car Factory in This Short Film
Factory Fifteen: Architectural Visions of the Future