Australian rap music is better than it's ever been, with artists like Sampa The Great, Jesswar, Miss Blanks, Baro, The Kid Laroi and fistfuls more creating some of the most groundbreaking, inventive, vital music this country has ever heard. The same can be said for New Zealand: artists like Jess B, Melodownz, and Illbaz are forging new paths and new scenes every day. But despite the proximity of the two countries, there's little transfer across the Tasman Sea.
This week, that implicit divide gets a little smaller with the release of Black Hole Sun, a collaborative EP by Australia's Remi Kolawole and New Zealand's Raiza Biza, crown jewels in their respective rap scenes. Produced entirely by indie rap legend Black Milk—who has worked extensively with Danny Brown, Royce Da 5'9" and Bun B among others, including on Brown's 2016 track "Really Doe"—Black Hole Sun works as much as a showcase for Australia and New Zealand's immense rap talent as it does as a display of the two star rappers' lyrical dexterity and intense charisma. Sampa The Great and Baro both pop up on Black Hole Sun—Sampa guests twice—giving the record a frenetic, live wire atmosphere; Baro's freewheeling, elastic verse on EP opener "Runner" feels career-best, and Sampa takes centre stage on closer "Genesis," showcasing a voice that can melt from hazy whisper to intense growl in a single bar.
Sensible J—one half of the REMI project, Remi Kolawole being the vocalist—takes a curatorial, executive role on Black Hole Sun, engineering the entire record and consulting on the project, pulling guests together and assisting with its overall creation. As Remi puts it, "J was the concrete for this record's foundation."
Raiza and Remi level up on Black Hole Sun too—this feels like the beginning of a new phase in their respective careers, the time for both to finally step onto an international stage. Remi's liquid vocal takes glide over the skittering Black Milk beats, while Raiza's gravelly voice is urgent and unflappable on every cut. It's a milestone achievement for both rappers, a victory lap and a massive step forward in one. Listen to Black Hole Sun premiering on Noisey now, and read our interview with Remi and Raiza below.
NOISEY: So you've released a song together before this, "Strong Woman." How is Black Hole Sun different as a collaboration?
Remi Kolawole: Rai ended up coming through to Melbourne to do a bit of work with Sensible J. And so he'd come around to do some collaboration stuff with me. Some shit was for an album, some shit was just to get busy. And then Rai had 4 beats from Black Milk or something, at that point?
Raiza Biza: It was something like that. And you just ended up jumping on one of the beats. It wasn't even really like, "Yo, let's make a record," or anything like that. It was just like, 'Let's have a jam on this beat.'
Remi: Yeah, we geeked out over our love of Black Milk. You're like, 'Yo, I got these Black Milk beats.' So I was like, 'Wait, what!?'
Raiza Biza: I think we spent about two days just bumping them. Just being like, "Oh shit."
Remi: Any true great musician has their own sound. So we'd be rolling around in the car being like 'Holy shit, this is actually Black Milk.' I hear the blackness and the milk on every single one of these songs. We were freaking out over that and then ... I think we just had fun, more than anything.
Raiza Biza: And it was a while before we decided this could be a project. For a long time it was just making demos, seeing what the vibe was. It was quite far down the line when we kind of really started talking about whether this could be an actual project. Because we're dealing with Remi's busy schedule. Black Milk's busy schedule and contractual obligations and releases and stuff like that, so even while we were working on it, it was just fun.
How do you feel about the EP now, now that it's all done and ready for release?
Remi: It's kind of surreal. On one side, it's another body of work, with some dope black people who shut it down and it sounds amazing. Everybody really did their thing. But on the other side, I'm literally working with one of my idols, with my friends too. That's some stupid shit. It's really some stupid shit. I'm still kind of processing it, because you still have to treat it like it is what it is. I'm very proud of everybody who's involved. I'm really proud of the music scene and how quickly it feels like the music scene in Melbourne is kind of growing. Into something it has not been able to be up until now. I feel like it's ridiculous. There's such a big gap between New Zealand and Australia. New Zealand has been really killing it for the longest time. It's kind of obvious that people haven't been paying attention. When we talk about Tom Scott, who just released one of the greatest albums I've ever heard, Avantdale Bowling Club... there's a whole plethora of music inside the soul, rap, R&B realm killing it. All these ridiculous artists that are just not connecting. So it's an absolute pleasure to be able to do this and so much in one EP.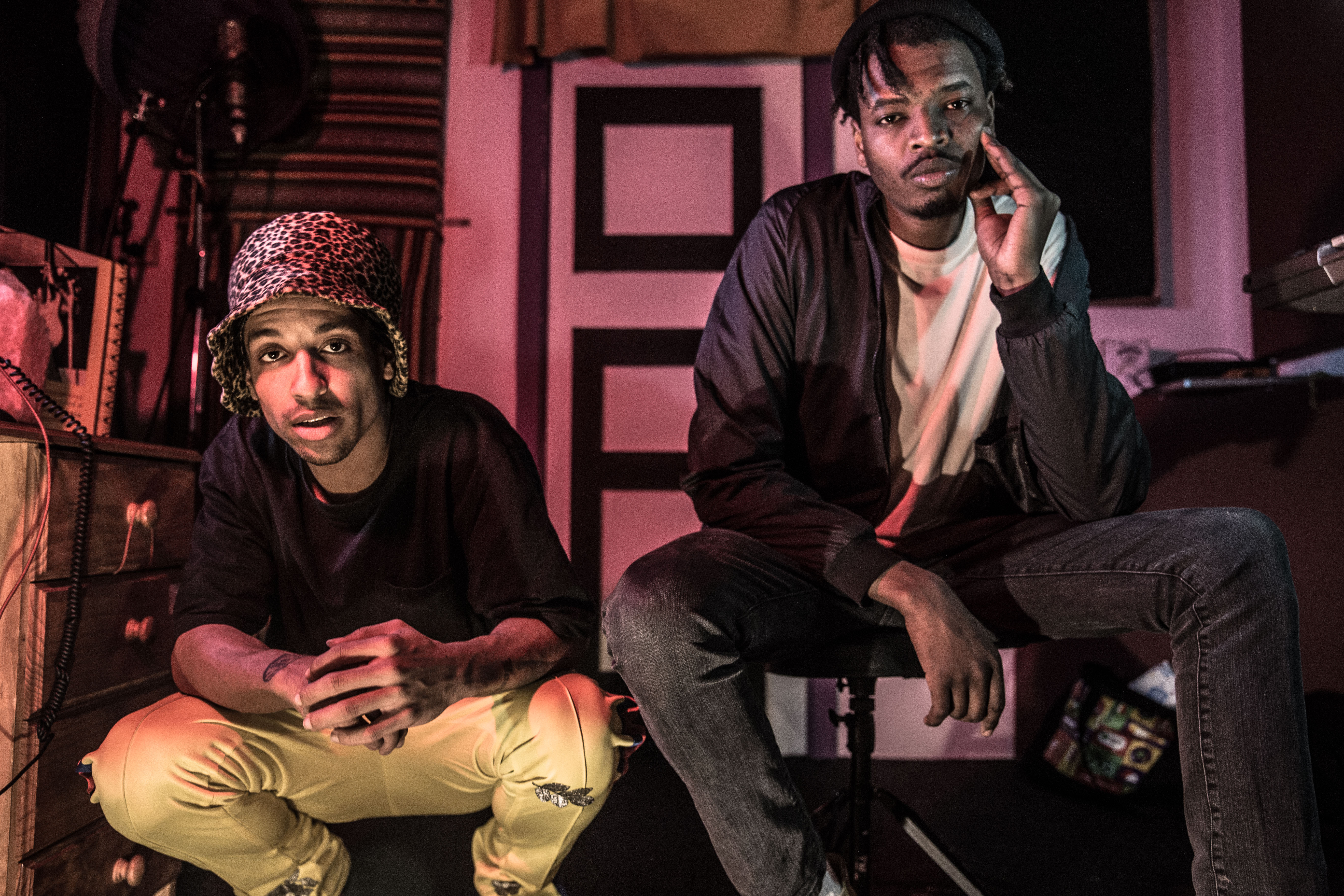 The freedom and liberation of black people is repeated theme on the EP. What does freedom look like to you?
Raiza Biza: It's a very multi-layered thing. I think freedom is just being able to grow up, have your dreams of things that you want to achieve, and not have any barriers except your own skills and hard work. I think that when we talk about freedom in terms of black people in this era, a lot of the stuff that bothers me is not the outward discrimination. It's more about the systematic stuff. It's more about seeing people who are just as good or better at any given thing, but not being able to have the same opportunity as someone else who just happened to be born elsewhere or happened to be born with different colour skin. So for me, freedom is just about leveling the playing field. I don't think anyone wants any favors. Everyone just wants a fair opportunity to be able to pursue what they want to pursue without having man-made barriers in front of them. I guess that's what I think about a lot when I think about freedom.

What do you think Australian and New Zealand rap will look like in the future?
Raiza Biza: It'll be more and more colourful. I think that music is usually the first place that gives you an indication of what's happening in a society. All these young cats who are now getting recognized for their music in Australia and New Zealand. I was one of the first African cats in the scene, period. And it was crazy because I'm over here trying to convince people this is possible, but there was no proof, there was no one else. Kids are gonna look at people of colour artists now and be like 'Hey, okay. Maybe I have the confidence to pursue it also.' And I think it's just going to make the scene richer and richer, you know?
Remi: It's definitely changing. I would love it to change fast, I'm an impatient person. It looks great and it sounds great. That's the main thing. I'm not here for this affirmative action shit where you just get booked because you're black. I don't think just because you're white you should [get that], and that's where we've been. The reason it's changing is not just because we're becoming more open-minded. It is because you can't deny the shit that's going on. I challenge you to find people globally that can rap like Sampa The Great. I challenge you to find people globally that have the creative vision of Baro. I challenge you to find people globally that are as good as Kaiit. This is where we're at. You can't deny this shit, it's so much more fire, and I feel like Australia's still catching up on that. A lot of these artists are still not getting support of their white counterparts. It's changing because the people need something different. They want something more. And that is being offered. And there's obviously a generation that's coming up who are grown up black people, grown up people of color, grown up part of the intersection, you know, and they need to be represented. And they are being represented. But it also doesn't matter who the fuck you are, you [make good] music. Like, that's it. You got no choice. That's why Jill Scott is posting about Kaiit. It's not because she's a person of color. It's because she's bad as fuck. In a decade this is going to be a very, very special time in the eyes of so many people.
Remi & Raiza Biza's Black Hole Sun is out 18/10.