Bloc Party Are Performing 'Silent Alarm' in Full Around Australia This Year
Grab your Rave Juice and get ready to relive your glory days, because the indie heroes are coming back to town.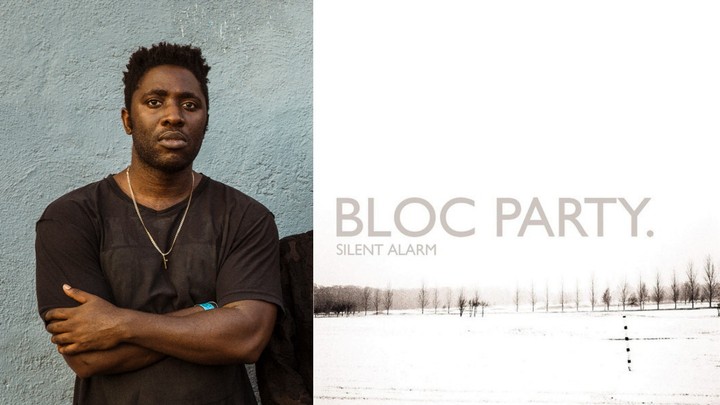 Do you ever go to an indie club––like, say, Melbourne's most notorious indie club Yah Yahs––and think 'Boy, I sure do love hearing a DJ play Bloc Party's Silent Alarm , but I'd much rather hear Bloc Party play Bloc Party's Silent Alarm'? You do? That's what I assumed, because I, too, dear reader, enjoy frequenting indie clubs and listening to Bloc Party's Silent Alarm. You're probably wondering why I'm asking about your nightlife habits, but don't worry, I have a vague sort of point: Bloc Party are coming back to Australia this November to play Silent Alarm in full, so you finally don't have to half-heartedly enjoy Silent Alarm played from some sub-par club speaker. Now, you can half-heartedly enjoy it live!
The British four-piece will be hitting Brisbane, Sydney, Perth and Melbourne this November to play some absolutely massive shows, all of which will feature the quartet playing their iconic debut album in full. It's been 13 years since it was released, but I can assure you: Silent Alarm still slaps. Find tour dates below. Tickets will be available from Secret Sounds at 10AM, Monday 2nd July.
Bloc Party Silent Alarm Australian Tour Dates:
Saturday, November 24 – Red Hill Amphitheatre, Perth
Tuesday, November 26 – Margaret Court Arena, Melbourne
Friday, November 30 – Hordern Pavilion, Sydney
Saturday, December 01 – Riverstage, Brisbane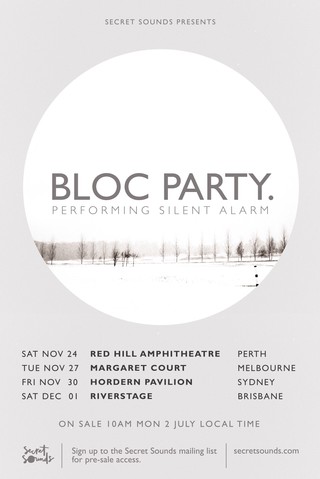 Shaad D'Souza is Noisey's Australian editor. Follow him on Twitter.