This article is presented by Vodafone Upsiders. We profiled a bunch of young Australians who are following their passions and perfecting their pursuits outside of their day jobs. You can watch the episode featuring Morgan Hipworth and read our interview with him below.
Morgan Hipworth first got into food during primary school, thanks to reality cooking shows. On weekends, he would prepare three-course meals for his family. His preferred cuisine? French. He was seven.
It was around this time that Morgan started selling baked goods to neighbours out of his garage. He made enough money to buy an iPad, and his entrepreneurialism continued into his early teens where he built a small business supplying doughnuts, cakes, and slices to cafes and restaurants around Melbourne.
These days, Morgan has employees. Now 15, he opened up his doughnut shop Bistro Morgan in Prahran a couple of months ago. He still cooks after school and on weekends, but he also does the invoicing and spreadsheets. He writes press releases and takes the pictures for socials. He knows what an ABN is. We sat down for a chat and he taught us some things.
VICE: Why did you decide to open your own shop?
Morgan Hipworth: I never set out on this mission to have a business. It happened because I loved to cook. In November 2014, I went down to a local cafe for lunch and got chatting to the girl at the till. I told her I cooked and she said I should bring some cakes down. The next thing we know we're supplying all their cakes, tarts, friands, brownies...
And, eventually, doughnuts?
At that stage I'd never made a doughnut in my life. They asked me to make one, and then they wanted them each week. I started off with jam, custard, and caramel. One thing led to another. Word got out pretty fast and soon we were supplying to 10 cafes.
Morgan Hipworth features in this episode of Upsiders.
When you say "we", do you mean you and your family?
Yes, that's it. My mum used to help pack and deliver. Orders could be anything from one lemon tart to 20 different varieties so I could be cooking till 11pm. I would make the mixture and she'd pop it in the oven, or I'd put a cake on the counter and she'd take it out of the tin. And, of course, you have to deliver in this industry, and I can't drive so she'd drive me round to places.
Did you do all the cooking from home?
Yes, up until we opened the shop a few months ago. We had a council-registered kitchen in our house and the cooking was done from there.
So, over time, you built up enough business to open a shop?
Almost. Before that, we did a pop-up shop for eight days and sold 10,000 doughnuts. After that, I didn't shut up about a shop. I would present my parents figures, breakeven points, and so on around the dinner table every night. I didn't stop until I got it.
How did you learn how to do stuff like the paperwork and processes? Who are your mentors?
Actually, there has been no one. That's all me. I guess I just got thrown in the deep end. Overnight, I had an order at a cafe, and they wanted an ABN, and I got on the computer and searched and registered an ABN. Paid the fee and did all that kind of stuff. When someone wanted an invoice, I went on the internet and researched invoicing apps and paid $40 for a simple invoicing system. My dad's got his own building business, and my mum's got a children's clothing business, so I guess I have an understanding about the way business works and that's helped.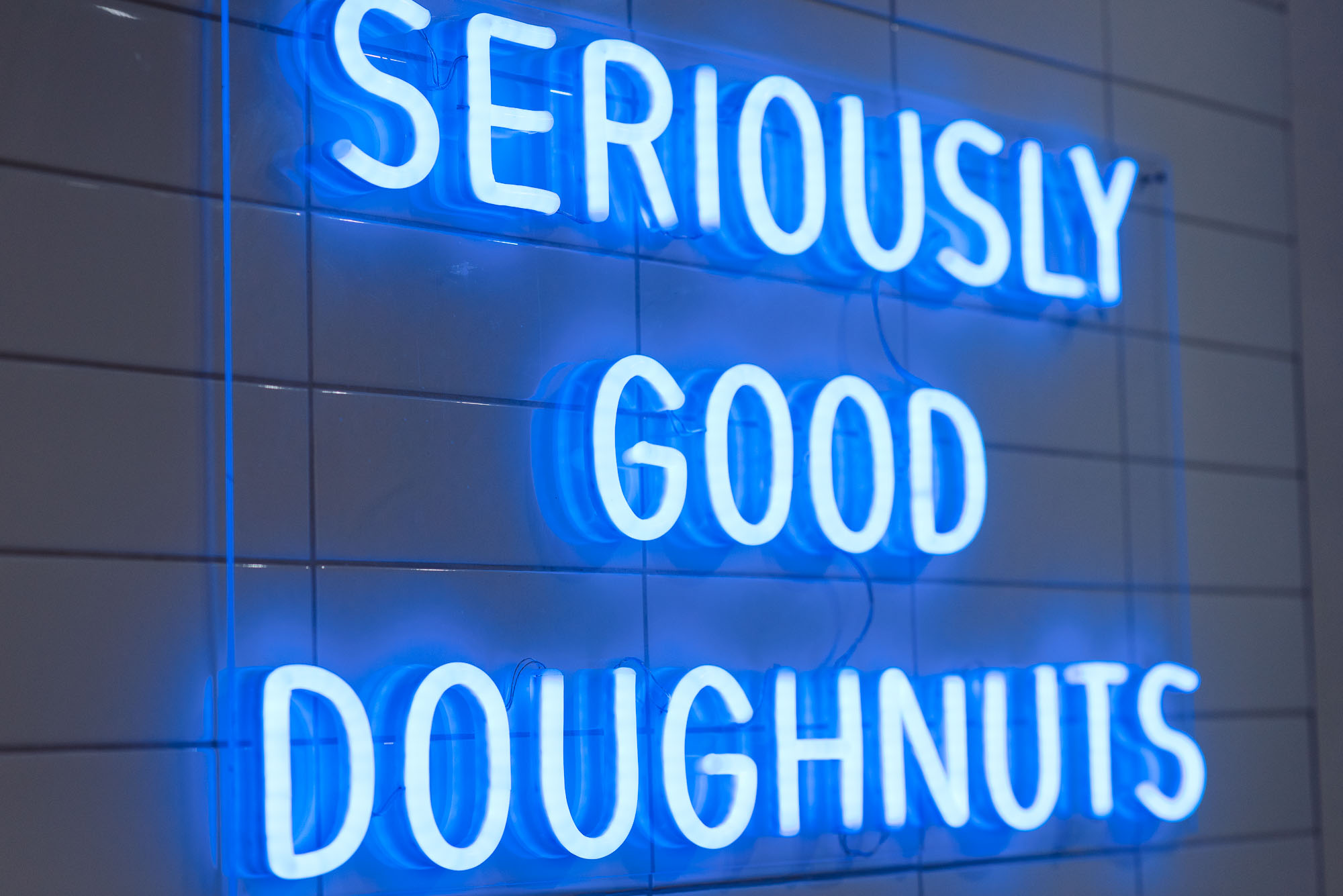 Definitely, but the day-to-day is all you?
A lot of people assume my parents do the paperwork, but it's quite the opposite. I do all the figures, and invoices; that's all me. We've also got a full-time baker now and I've trained him up fully.
Do you come up with all the flavours?
Yes, and I came up with the base dough, which has never changed. I spent a few weeks developing that recipe when I was supplying the first cafe, which was the hardest thing to get right. Now, I do new flavours every Wednesday or Thursday night and on Sunday we make them. The 'Golden Gaytime' is one of our most popular. It's dipped in a dark chocolate with a honeycomb crunch and a salted caramel syringe. The other one is the 'Nom Nom'. It's white chocolate, Oreo, marshmallow, then a Nutella syringe.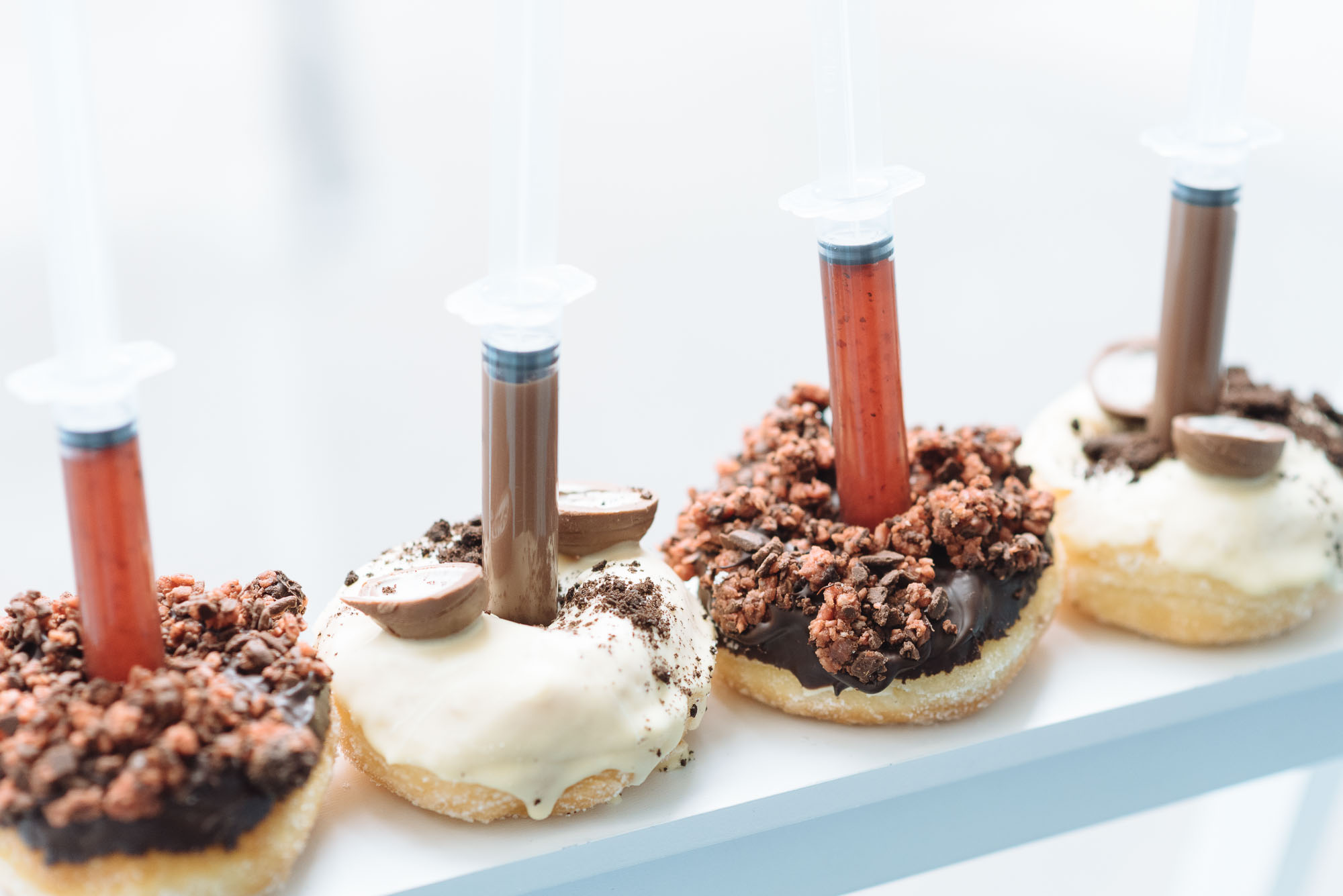 Have you made any mistakes that you've learned from?
In the beginning we offered too many products and didn't know our worth. We felt we needed the cafes more than they needed us—at that point in time that was probably true. Baking till 2am in the morning when I had an essay due the next day got way too much way too fast. Now, if cafes want our doughnuts they come pick them up.
What advice do you have for people who have a passion they'd like to turn into something more?
If you've got something you enjoy or you're good at—know that not everyone has that. As long as there's a market, and a demand for that product, let that do the talking and get it out there. If you know what you like doing there's no point holding back.
Do you have time to do normal people things? Like watch TV? Catch a movie? Listen to music?
I know this sounds weird, but focusing on the business is my normal person thing. I get pretty bored. Especially when people say, 'Do you want to go out with friends?' It's not for me. What I do is fun. Once I set my mind to something I can't really get off it. About three weeks ago we launched some doughnut ice cream sandwiches. I had the idea on the Wednesday, it was turned around in the shop and sent out to online media on the Friday, and we sold 400 over the weekend.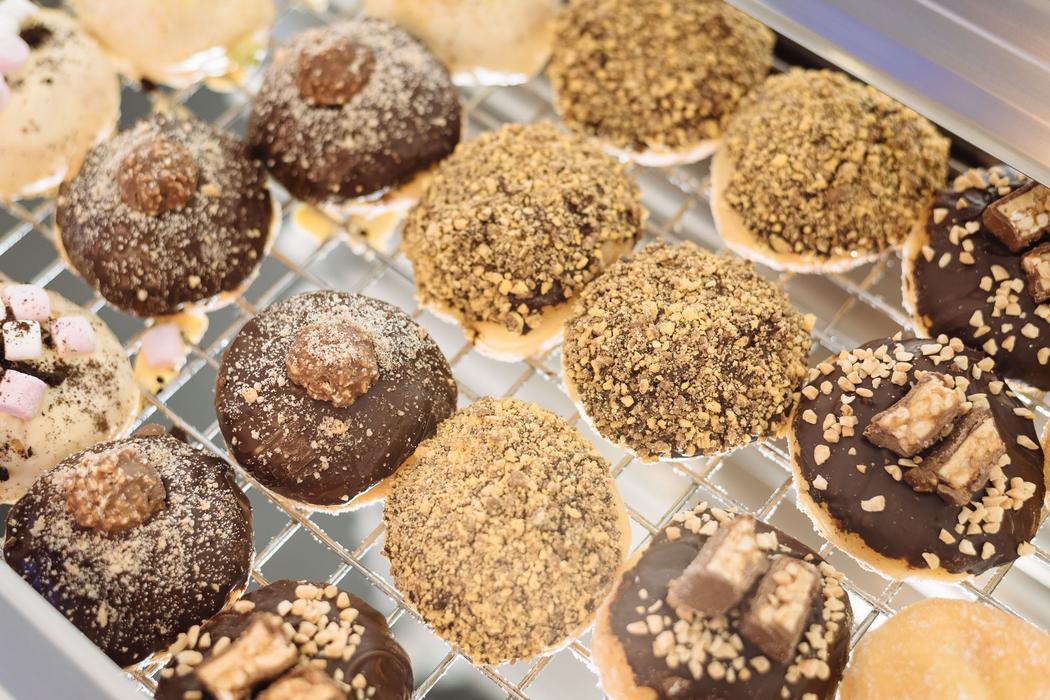 Find out more about Vodafone Upsiders to inspire your side gig