When I call Pirate, the founder of Alice Springs' metal label The Black Wreath, it's just ten days out from Blacken Festival. The Easter weekend event is wholly run by the central Australian label and its squadron of supporters in what Pirate calls "one of the most isolated metal scenes in the world".
Thirty bands from all Australian states and territories, bar the ACT, are set to play including the five Northern Territory bands currently active on The Black Wreath's roster: Exdemission, Southeast Desert Metal, Miazma, SNAKES and The Horror.
Pirate (also the vocalist in Ex-Demission, Uncreation and Snakes) is busy but happy to talk awhile as it's a breather from the labour happening next door. "Everyone's out there grinding steel frames for the security screens for the new studio," he says.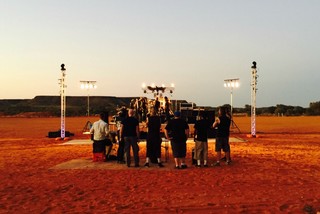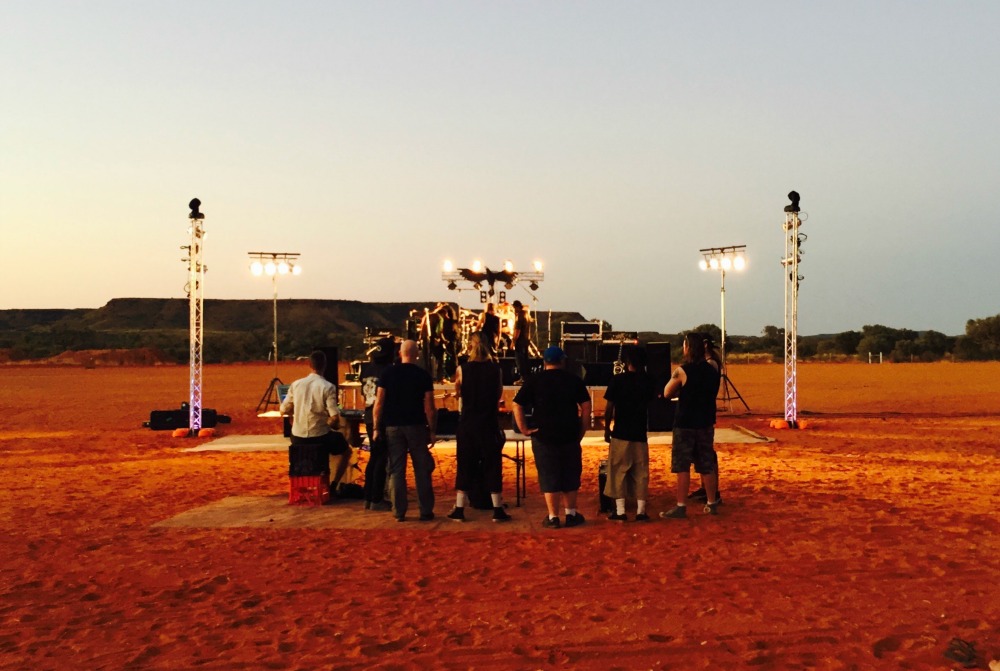 The label has been recording in a studio built in a band member's backyard since it began in 2011 but has just moved into an industrial space with no sound restrictions. There, plans are afoot for a recording studio, rehearsal spaces, a shopfront and a gallery/venue. "We're building towards a new era," says Pirate. "It's not about recording backyard demos anymore it's about making an incubator for the music scene of Alice Springs. It's bigger than us now."

Noisey: Are you from Alice originally?
Pirate: I've lived here since I was about five years old. My parents worked at the Space Base defence facility on the outskirts of town. You know Pine Gap? They worked there.
Have you always been into metal?
Since I was a teen, yeah. It was an outlet. I guess it's the most energetic and embracive music out there. Once you've done metal nothing else does it for you anymore.
Why did you start The Black Wreath?
We didn't have many pathways to pursue music in Alice Springs, especially something as niche as metal. As a musician, you could do it for a year or two but then what? No bands toured here. There were no events, no studios, nothing. Alice was a bit of a dead end street. The only pathway was to leave town.
Once we started the Black Wreath we turned all that around. We wanted to turn our disadvantages into advantages.
In the liner notes of the Uncreation album The Great Delusion, you thank ayahuasca. Why?
I was invited to an ayahuasca medicine circle in about 2011. It was a real catalyst for everything that happened after. I had this horrific nightmare experience but it gave me some clear objectives and understandings.
The experience was scary?
Competely nightmarish. But it revealed some things that stuck with me and guided me on the path. The entire Uncreation album is my rationalising of the experience. Every song relates to one aspect of my visions and trying to bring them from the intangible into an articulation I can share and one that opens doors in my performance.
Why did you launch the label on 11.11.11?
I'd had a pretty rough patch for a few years and once I knew that date was coming it resonated with me. That period of time was quite mystical. I know it sounds crazy…
It's Armistice Day too. Black wreaths are used on the graves of dead soldiers so there is another parallel there. We used to run Blacken at the RSL Club.
So that's what The Black Wreath logo symbolises?
It's more than that. There are 12 spikes on the wreath and three interwoven vines. When we started the label there were 13 people involved. The philosophy was that we'd take ourselves out of the equation and work toward a common goal. The 12 thorns represented the other members in the collective. The thirteenth is the whole. The vines represent the three bands that originally started the label. So there's numerology, biblical and astrological parallels.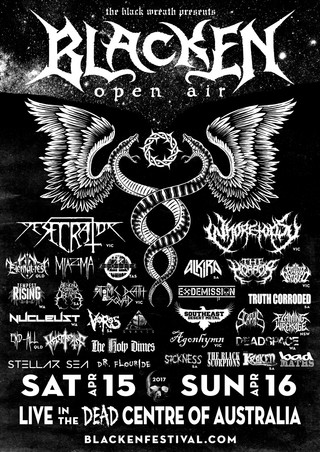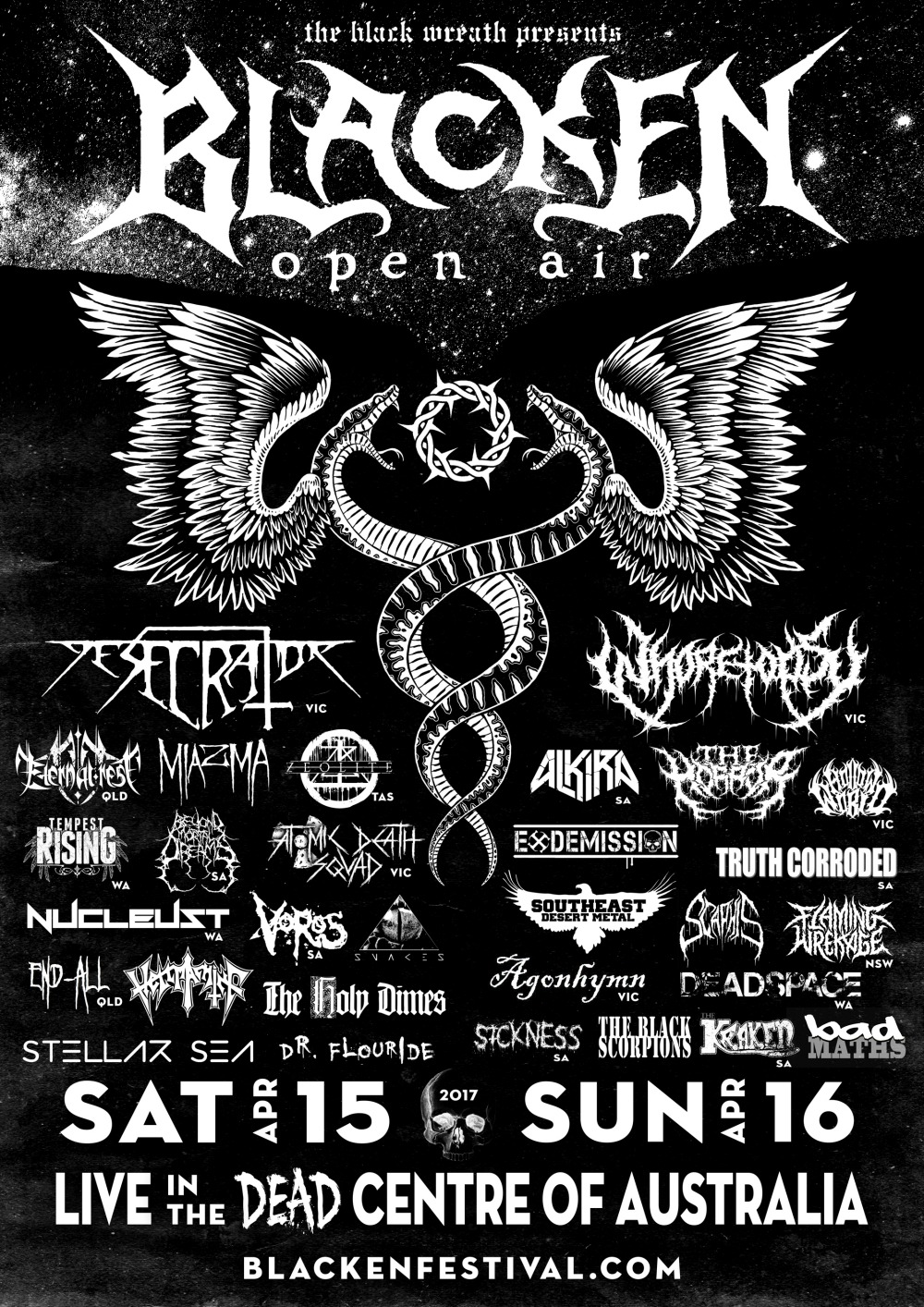 Where did you build the studio?
It was in the backyard of Tully Lowson's place, the drummer in SNAKES and The Horror. His family always had open doors for us and nurtured our community since we were teenagers. So when we decided to start this movement, we took over the demountable in the backyard. This was between June and November in 2011; four or five months of pretty magical times. Looking back on it, it's a bit, I dunno, seems like a bit of a -
Dream?
Yeah, some sort of dream state. We were creating this energy and it was trickling out and people were getting caught up in its wake, coming around and asking how they could help. It became an awesome community project, building the studio. It was room inside a room, decked out in red carpet with a big black wreath on the back wall.
So that initial generation of energy has continued to grow?
Yeah. It's become bigger than [Alice Springs] now. A lot of people have been massive supporters in what we're doing like Lochlan Watt from The Racket and the guys from King Parrot. They've come and experienced it and taken it away and it's generated interest around the country. Bands are knocking on our door all the time now, wanting to get on the festival.
So The Black Wreath has changed the scene in Alice?
100%.
What's it like now?
There's no-one from government or council doing things or running music events that are substantial, you know? So there's a lot of people organising stuff off their own back, completely grassroots. There's a thriving little scene. People in town who don't listen to metal at all come up and tell us they're proud of the metal scene Alice is known for.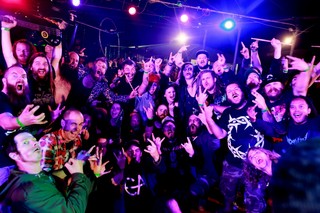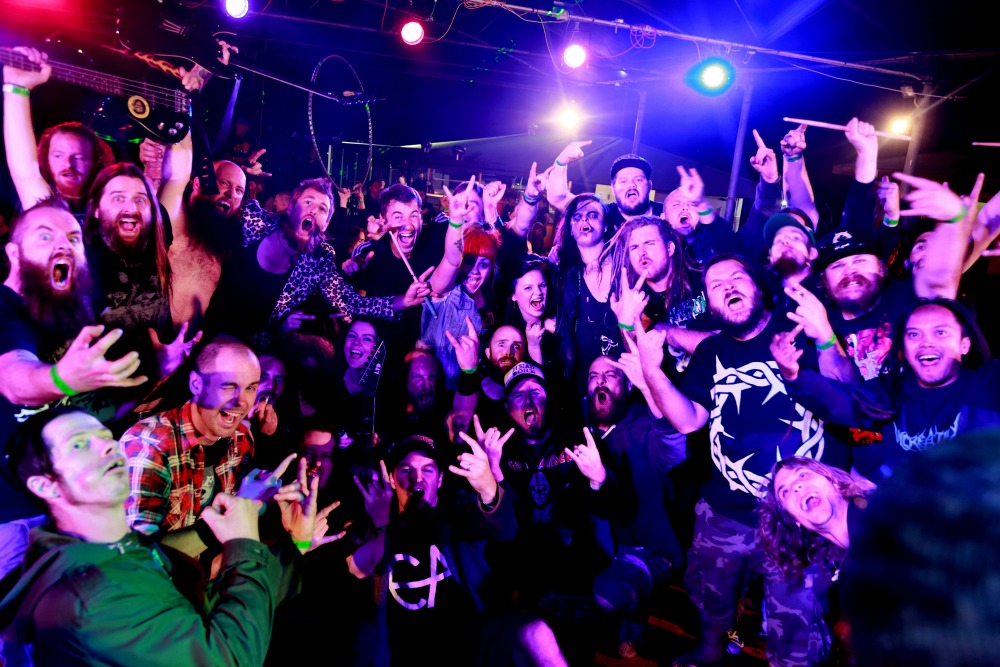 Alice is known for its metal scene?

We're only partway there. There's a hell of a lot more music to come out of this place and another generation to play it. There's a whole story to be told, still. We're just at the beginning.
How does the isolation impact the music?
There's a unique sound coming out of here; it sounds very honest. Bigger scenes are more competitive and there's more influence on what things should sound like. It's not an easy place to grow up in, Alice Springs. It carves out an interesting identity in the people from here. There are a lot of frustrations and conflicting ideals, mentalities and cultures.
Why isn't it an easy place to grow up?
There's not a hell of a lot to do for young people. You're caught in a culture clash, a melting pot, there are a hell of a lot of social issues, way too many homeless people, Indigenous people struggling. Then you've got bigoted white families and rednecks and a massive queer scene. All these different cultures, some of them so progressive and some so conservative, ignorant or close-minded. Then you've got this crazy authoritarian police state surrounding you.
Oh yeah?
We've got more police per capita than fucking anywhere else in the country, by a big margin. They've just erected this big horrible Supreme Court in the middle of town that's dominating everything. It's a really strange place. It can be abrasive. But you gravitate towards like-minded people and throughout all that negativity and conflict, the stronger force of creativity and community-mindedness comes through.
Where does The Black Wreath fit into that picture?
We try to do something with positive intention. For me, I feel I'm just fulfilling my purpose, like it was always going to happen.
Do you try to pull in Indigenous bands, or women, or people that traditionally have less visibility in metal?
I work with anyone who's doing something positive and has the right attitude. It's been a total honour to work with Southeast Desert Metal from Santa Theresa. We met them at Wide Open Space festival in 2012. We were the only two metal bands playing. One of our guys broke a string and borrowed one of their guitars. We were like "who are these dudes?"
Out in the communities it's mainly bush reggae they play and these guys were like "We fucking hate that bush reggae stuff." Complete renegades, we really identified with each other! They came down and recorded an EP and then an album. They're just amazing musicians; it's been really well received. They guest-programmed RAGE and self-funded a little national tour off their album sales.
Miazma say they drove thousands of kilometres to play a gig. Do you all do heaps of driving?
Yeah. It's 1,500 kilometres to the nearest city, Adelaide or Darwin. We're one of the most isolated metal scenes in the world. You just have to cop it.
Are there other cities to play between Alice and Adelaide or Darwin?
We've tried. There are few bands in Tennant Creek and Katherine but when we took Southeast Desert Metal the venues bloody cancelled shows last minute. I don't know how much it's worth trying to squeeze out of places like that.
How did Blacken Festival look five years ago when it started?
It was a single day with 11 bands, four or five from outside of Alice. The name was originally a play on Wacken festival in Germany. We managed to bag King Parrot to headline, just as they were blowing up, and Lochlan from The Racket caught wind of it and was like "What the fuck is this? A metal festival in Alice?" and promptly booked a flight. People were saying we'd get about 50 heads through the door. We had about 300.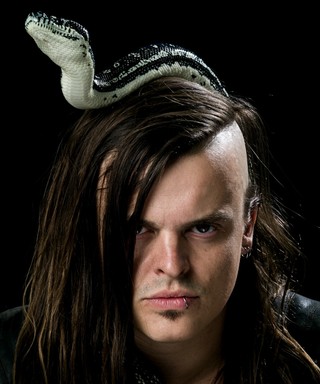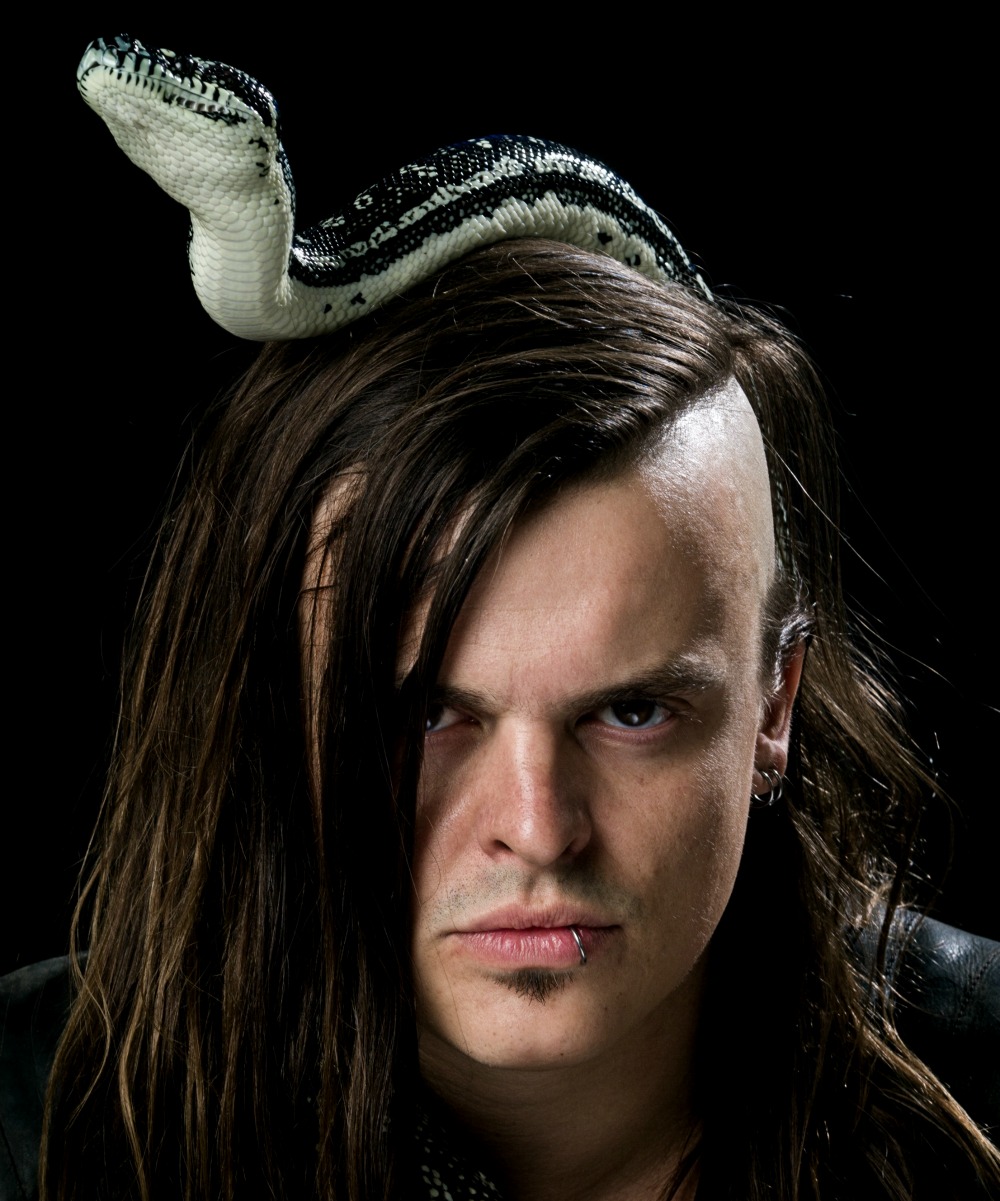 What can we expect this year?

There are 30 bands playing. Amazing music produced in Australia, performed in a really relaxed environment and a lot of good people. People travel so far to be part of it, which brings a real excitement and positivity. We put a lot of effort into the stage and sound and AV too.
It must be expensive to run a festival in Alice?
It's not cheap. But I don't have a mortgage and kids so it's what I want to do with my money, chuck a big mad event. I mean, you can work for six months, put all your coin away, and then work on the festival for the next six months. It can almost burn you out. But this year we got the word out early and we've got people flying in from everywhere. We've got almost a hundred tickets sold to fuckin' interstaters!
Fuckin interstaters hey?
I'm stoked that interstaters are coming. That means everything to me. That's been our goal since day one and it's finally materialising.
Lead image: Rhett Hammerton
Kate Hennessy is a Sydney music writer. Follow Kate @smallestroom