Street League (SLS) is by far the biggest competition in skateboarding at the moment, packing out huge arenas and attracting hundreds of thousands of online viewers worldwide. Interestingly, the most recent SLS comp in Barcelona saw a massive spike in viewership from Indonesia, with a 14 fold increase in television spectators from the Asian archipelago. This was largely thanks to Sanggoe Dharma, a 15-year-old kid from Bali who became the first Indonesian to compete in the SLS.

"It feels really good to be the first Indo to make it into SLS," says Sanggoe. "I heard that in many cities back home people got together and watched it; I saw videos of people going nuts when I did my run," he laughs. "I had a lot of support from all the homies back home."
Sanggoe came 17 th out of 32 contenders, which may not sound like a spectacular placing, but the 15-year-old managed to get ahead of some of the world's best pros—people like Wes Kremer, Dane Burman and Kevin Bradley. At the end of Sanggoe's run, legendary skater Geoff Rowley called him over to personally congratulate him.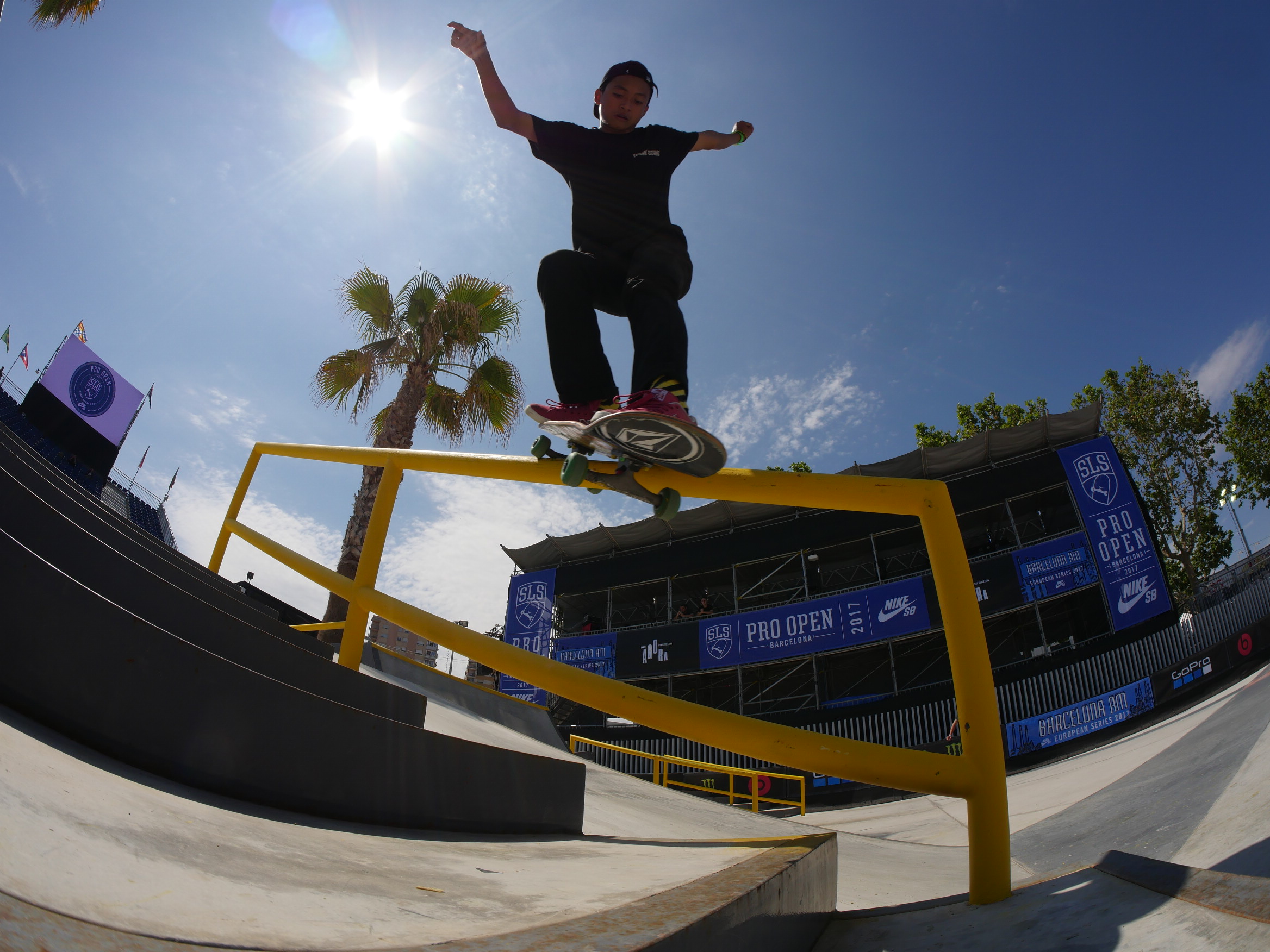 It was all pretty big for someone who's still in high school. But unlike most kids his age, Sanggoe gets to prioritise skateboarding over school. "I suck at school and I hate it," he says, "All I think about is skating. I know it's important but school takes a back seat." Having travelled to China, The US, Malaysia, Singapore and all over Indonesia on skate trips, it's easy to see why skateboarding takes priority: his skill on the board presents a future that goes way beyond school. And he's humble about it, saying, "I'm so thankful to have been able to travel so much at such a young age."

Obviously a 15-year-old can't tour Europe on his own, so Sanggoe usually hits the road with his friend and mentor Afandy Dharma (they're not related, despite having the same surname). Afandy is the owner of Motion, Indonesia's biggest skate brand, and he organised the trip to Barcelona. (Volcom, one of Sanggoe's other sponsors, helped out with funding).
Afandy has been instrumental in pushing Indonesia's skateboarding scene from the ground up, building the majority of Bali's skateparks, supplying boards to the community and supporting budding young shredders like Sanggoe. "Afandy taught me a lot, ever since I was I tiny kid. He always has my back no matter what," he says. Sanggoe explains that Afandy built one of Bali's first serious skateparks back in 2009, which was right when he was getting heavily into skateboarding.
Afandy says one of the biggest challenges for Indonesia's skate scene is that although the government is interested in supporting it as a sport, they're pretty clueless when it comes to actually doing it. "It's very difficult for us to get help from them, there is too much bullshit politics," says Afandy. "We are pretty much on our own, getting shit done only to have the government take the credit for it."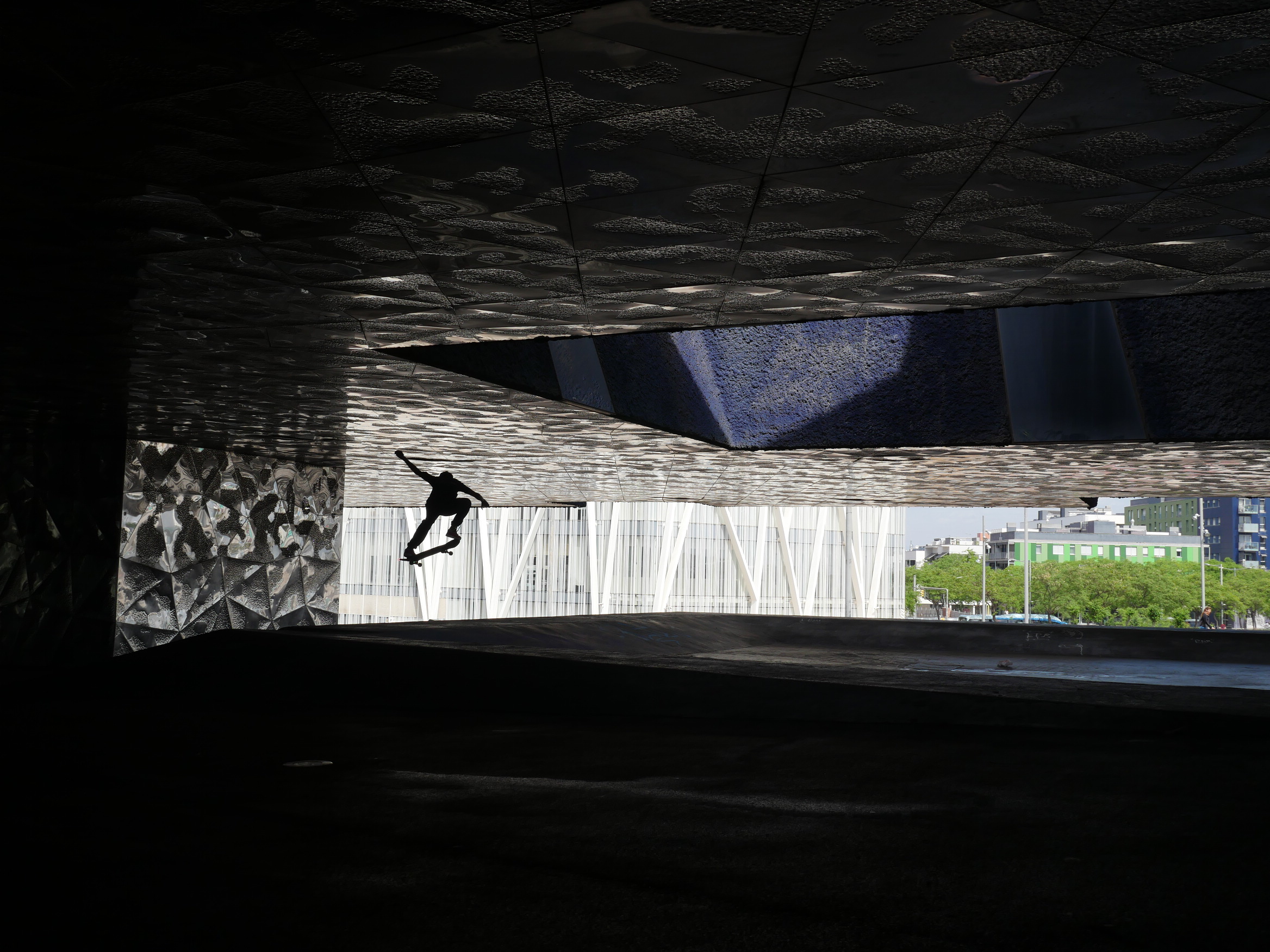 These challenges are partly because skateboarding is relatively new to Bali; it took off on a small scale in the '90s and has steadily been getting more popular since then. And it's also partly because the government doesn't have a lot of funding to allocate to skateparks. Pretty much all the decent parks in the country are private businesses and skaters usually pay an entry fee to use them.

Street skating in Bali is even harder because the roads are rough, footpaths are often non-existent and the traffic is notoriously hectic. Getting tricks in Bali's street spots is reserved for a dedicated few. Sanggoe says he doesn't mind the rough ground and tight spots; he likes the challenge of it. "I love skating the spots in Bali… You need to work harder for it and the payoff feels more special."
But it's no secret that Barcelona is one of the best cities in the world for street skating and Sanggoe was hyped to get the chance to rip the Spanish city's streets. "The spots were the best I've ever seen and there were so many of them." Sanggoe says, "Barcy is on another level, and you can skate all day. Most days we would skate until 3 AM, just cruising."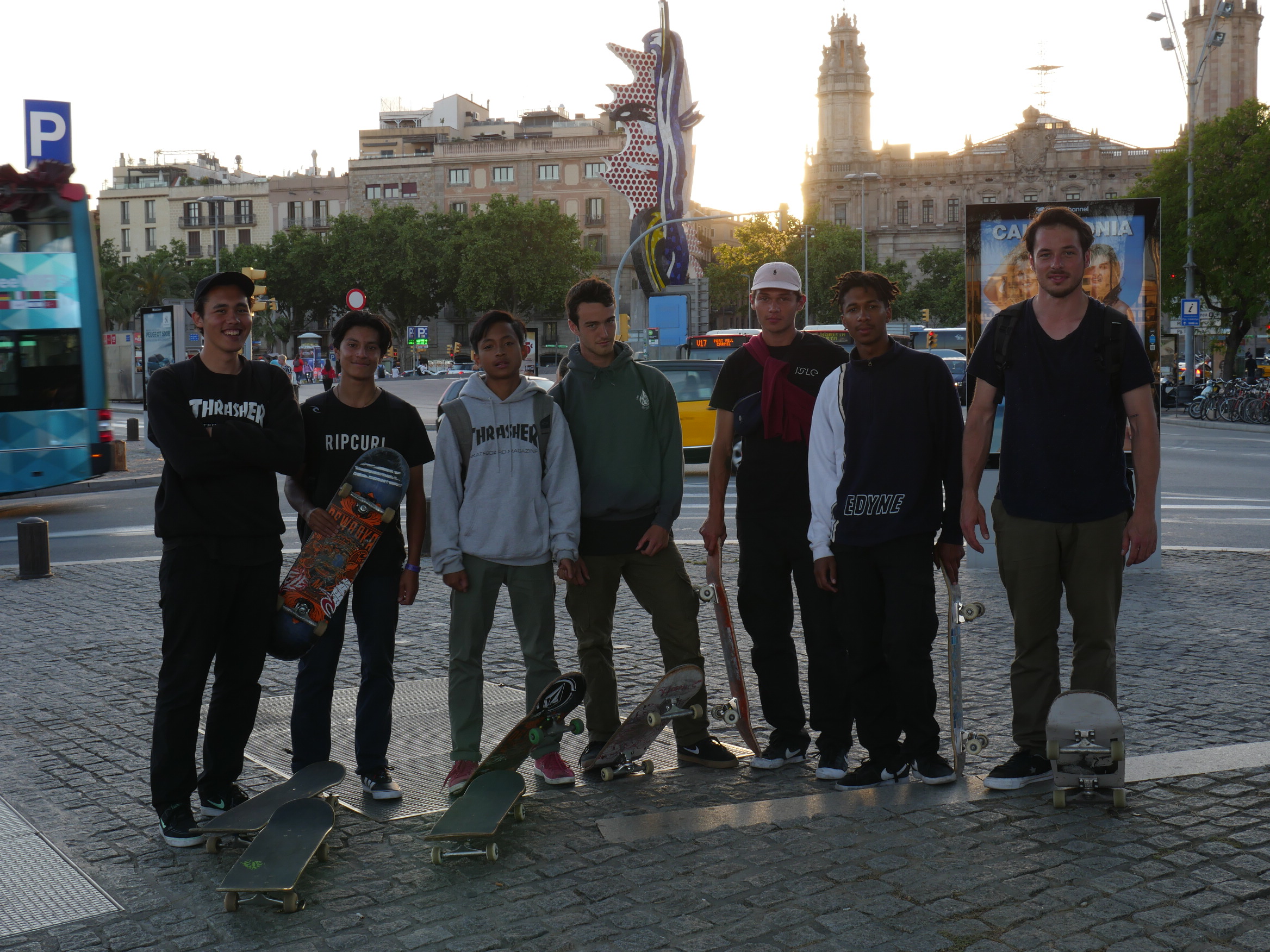 This is pretty much every 15-year-old skate-rat's dream and Sanggoe is definitely self-aware enough to realise how lucky he's been to live it. But he's also aware, maybe through the influence of those around him, that it's important not to rush things. He says, "I'm still young and I just want to keep progressing as a skater and as a person."

There are a lot of kids who, like Sanggoe, show a lot of potential when they're young only to get injured, get caught up with drinking and partying or simply burn out. The path to a sustainable career in skateboarding is definitely a precarious one. But when I ask Sanggoe about his goals for the future, I'm surprised at how clear he is about what he wants to do. He lists it all off with alacrity: "Turn Pro, move to the States, own a skate company, skate every day and make sure to eat nasi Padang every day."