Residents and community groups in Sault Ste. Marie are coming together to tackle the opioid and addictions crises they say has been ravaging their city for years.
The efforts were reignited by the documentary Steel Town Down: Overdose Crisis in the Soo, a co-production between VICE and CTV's W5 that aired over the weekend. It took a close look at how the overdose crisis is affecting families, drug users, and frontline workers, highlighting how the issue is similarly playing out in smaller communities across Canada and the U.S. Conservative estimates from harm reduction and healthcare workers suggest that in Sault Ste. Marie, which has fewer than 75,000 people, there are five overdoses every day.
The film has stirred up controversy among many who see the documentary as a negative portrayal of their hometown, while others have called it a raw and honest look at a problem that often gets ignored.
'Start a conversation'
After the film aired, Soo resident Cheryl Link started a Facebook group called Meeting with Mayor Provenzano as a place for concerned locals to come together and discuss how they plan to keep the pressure on Mayor Christian Provenzano regarding the opioid crisis.
"I think we need to acknowledge and recognize that there are a lot of people in our community that struggle with substance abuse. These people are often marginalized and they need the support of our larger community," Provenzano said in a statement he released on the documentary Sunday night after receiving numerous messages and phone calls about it.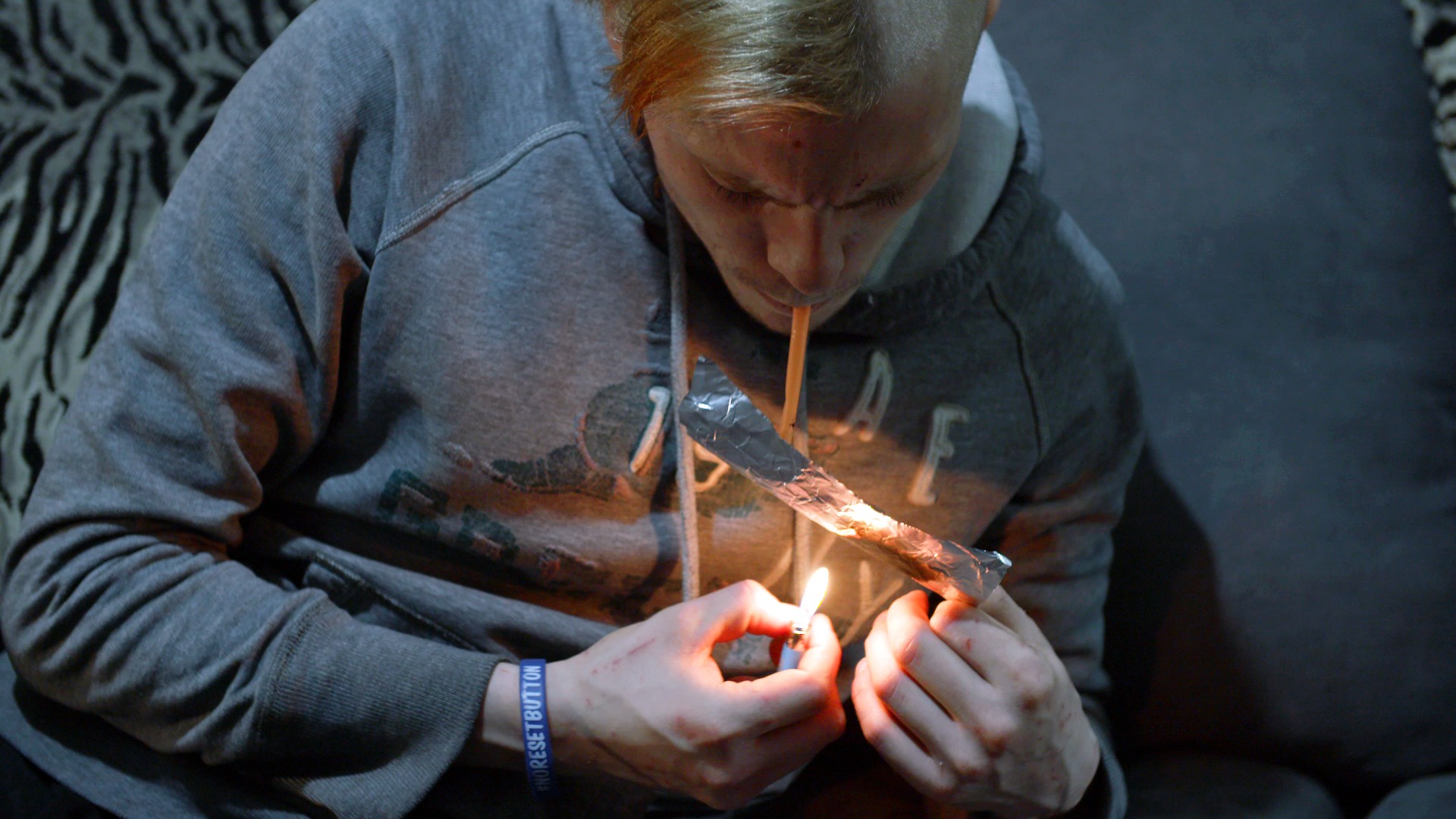 Since then, Link's Facebook group has grown to more than 235 members with dozens of people sharing personal stories of overdoses and deaths of loved ones in the Soo. Link is 28 years old and has children of her own. Says she has lost eight friends to overdoses in the last two years alone, and that wait times for treatment are lengthy.
"I've already buried more people than my grandmother has, and she's in her 70s," Link told VICE News.
"I've been wanting to do something like this for a long time … It was the perfect window of opportunity to start the conversation. It really got the whole city talking and that's what we needed. A lot of people mobilized who otherwise might not have."
Link says she has reached out to the mayor to request a meeting, but that it hasn't been scheduled yet. She's hoping to continue talking with community leaders over the next couple of weeks to sort out the details of how they would like the meeting to proceed.
"When I was 16 or 17, these weren't huge issues. Yes there was drugs. Yes there was partying. Not like this. I wasn't afraid to go to a party. Now I can't imagine going to a party or letting my children go to a party," she said.
Until she finalizes the meeting with the mayor, Link is asking for people in the Soo to send her stories of overdoses, mental health issues, and addiction. She has received many obituaries, photos, and even journal entries from people.
"This got a lot bigger than I was expecting," she said.
'Optimistic and scared'
Another Soo resident and member of the Meeting with Provenzano Facebook group, Amanda Jabbour, said in an interview she hopes that the opioid crisis in her city is elevated to the attention of provincial and federal politicians who control healthcare funding resources.
"It's going to be a lengthy battle, it's not going to happen overnight," said Jabbour, who has struggled with her own drug addictions and has sought treatment.
"I'm hopeful. I'm optimistic. I'm also scared. I'm scared of policymakers not working with grassroots and really hearing us out," said Jabbour. "I fully support the full decriminalization of all substances … that's what's not being talked about. Yes we're coming together and taking it at a municipal level, and it needs to go higher than that."
Sault Ste. Marie MPP Ross Romano issued a statement on the documentary on Monday in which he vowed to see that "resources are made available so that we are better equipped to combat our battle against addiction."
Sault Ste. Marie police chief Bob Keetch told CTV News Northern Ontario his force has been receiving more calls for overdoses and seeing an increase in sudden deaths associated with illicit drug use.
"Those tie up police resources. But I think the concern is the impact that it's having in our local community … on individuals, on families, and those that are responding to the calls as well," said Keetch.
As for how the community should respond, Keetch said it should be a "multi-faceted strategy."
"We're trying to develop a community drug strategy that revolves around education, prevention, intervention, and enforcement," he said. "We're not going to arrest our way out of this situation."