CEO of United Airlines Says Ejected Passenger Was Being 'Belligerent' and 'Disruptive'
A letter from him to his employees has been leaked to US media.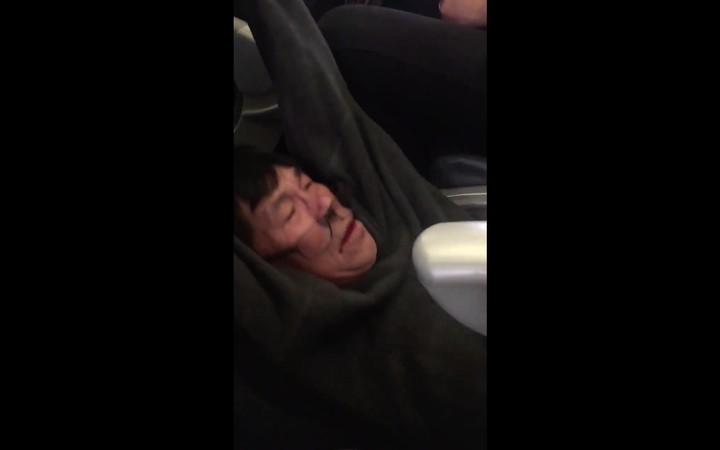 In case you missed it yesterday, aviation security officers forcibly removed a passenger from a flight while other passengers filmed the genuinely pretty shocking altercation.
The passenger was dragged from his seat on a United Airlines flight from Chicago to Louisville, Kentucky, and appeared to have been knocked out, his mouth full of blood. The security officers proceeded to pull his body down the length of the aircraft's walkway and off the flight. The flight had been overbooked.
Now, United's CEO has responded by sending a letter to his employees that has been leaked to US media. While CEO Oscar Munoz said he was "upset to see and hear about what happened", he said the passenger was "disruptive and belligerent".
Ultimately, he stood behind his employees, saying that the passenger refused to voluntarily leave the plane, with staff "left with no choice but to call Chicago Aviation Security Officers to assist in removing the customer from the flight".
The airline earlier said that it was investigating what happened after videos of the incident provoked an angry response on social media.
One of the passengers, Jayse D Anspach, who posted a video of the incident to Twitter, has defended the unidentified passenger, who is believed to be a doctor. "#United overbooked and wanted four of us to volunteer to give up our seats for personnel that needed to be at work the next day," he tweeted. "No one volunteered, so United decided to choose for us. They chose an Asian doctor and his wife. The doctor needed to work at the hospital the next day, so he refused to volunteer. Ten minutes later, the doctor runs back into the plane with a bloody face, clings to a post in the back, chanting, 'I need to go home.'"
Ironically, only last month trade magazine PRWeek named Munoz as 2017 US Communicator of the Year.