Keaton Henson Only Wants to Be Honest With Himself
"I try and take the things that we all find really unpleasant and show them in all their unpleasantness."
Photos by Sophie Harris-Taylor

Keaton Henson will tell you the musician he is most inspired by is Randy Newman. Henson—so often written off as a reclusive and shy person—sweetly and animatedly speaks about how influential Newman is, citing the American musician as a hero. "I think people find that strange because he uses humour," Henson tells me on a gloomy, rainy day in Toronto. "He is incredibly funny and I use humour as well but people don't necessarily catch it sometimes. Sometimes if I say something, I can never fully tell if you can hear my tongue in my cheek or not." Henson says that a major pull towards Newman's sometimes eccentric (vocally, as well as subject matter) musicianship is that he is, above all else, authentic to himself. "His songs are made all the more powerful by how openly weak he is. He sounds like someone who may not have had a great time in high school. You believe him for that."
The English singer songwriter, who recently released the aching and good Kindly Now, is not known for speaking publicly all that often; Henson suffers from chronic anxiety and so he tours very rarely and he also doesn't give many interviews to press. For DIY magazine, he instead—because he is also an illustrator with a published wordless graphic novel, too—gave a pictorial depiction of the process for making Kindly Now. Henson was also in Toronto earlier this week as part of his very brief North American tour in support of that record, performing at The Great Hall. He is soft-spoken but thoughtful in person; speaking eloquently and earnestly about how he was looking forward to being in Canada for his first time, even if he isn't fond of performing live. "This sounds really pandering but I've genuinely always had a fascination with Canada," he says. "Like, not really a fascination, but ever since I was kid I've wanted to live here and I don't know why. I was looking forward to coming here. Yeah, I think there is a good, great kind of artistic legacy here. Your artists are just weirder here than they are in America."
Henson is purposely transparent and candid about his struggle with anxiety with his fans, as well as to me, admitting that he is, in his position, sort of forced into being open about it. But he will optimistically point out that that is also beneficial. "I discovered from quite an early age that one of the best things you can do for anxiety [is] if you're going to a busy party, for instance, and you're terrified they they are going to know you have anxiety, walk in and tell everyone instantly. Anyone that walks away and thinks that is weird is not worth your time anyway."
In 2010, Henson released Dear…, a collection of songs that sounds like journal entries: private explorations meant to exist within the confines of only his room. But soon after, they were released, and he caught the attention of then BBC Radio host and current Apple Music tastemaker Zane Lowe, said Henson's music was "one of the most special pieces...I've heard in a very, very long time. He went on to make genre diverse records like Romantic Works, a nearly entirely instrumental, classically themed record; and the electronic record Behaving. Kindly Now, released last year, brings him back to introspective, minimal guitar and piano music that is atmospheric but also terse; exploring themes of death, fame, love, and more. Henson, despite his lack of touring—something many artists feel they need to kill themselves to do for money or exposure—actually has a massive fanbase. His Facebook page has over 150,000 likes and he has over one million followers on Soundcloud. Henson himself doesn't have social media. He excitedly shows me his iPhone 6 that he just got; having recently been using a flip phone well past the time Rihanna tried to make it relevant again.
What makes Henson a compelling performer is his dedication to being honest with himself. "I always thought with Dear… that because it was a secret record, I ended up just being completely honest—just proper honest songwriting. I realize since that I am an artist, that that's my job now and stuff, and I've become aware that honesty is the thing that I look for in art," he says. His body of work relies on his experiences, emotions, and the events he has gone through or may go through, including hypothetical, frightening scenarios. He says that keeps him fresh, something that he admires in other musicians, too; the ones who look at comfort and run in the other direction, swerving away from what is expected of them. On Kindly Now, he says he interrogated a deeper part of himself. "I think it was George Carlin who said that once you mine somewhere, you have two choices: you can come out and like kind of fake it or you can kind of keep digging. Otherwise you're staying in the same area, mining the same stuff," Henson says. "Once I'd moved on from Dear... and done Birthdays, [I didn't] touch that [same] area and tried to go deeper." Dear… he says, pointing to his heart, was up near there and then the space Kindly Now dug down to was near the pit of his stomach. "It's just maybe the deeper you go, the potentially more uncomfortable it is. Less of stuff people may want to hear about. I try and take the things that we all find really unpleasant and show them in all their unpleasantness. You don't have to change a situation to retell it as beautiful; you can tell it as is in music and words and the disgusting, horrible, awfulness can actually be quite beautiful in its own way if you use the right words."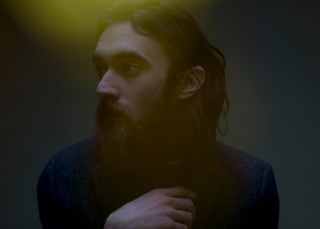 Henson says that, no matter if the song depicts a good or bad experience, the audience must be able to believe the story being told or feeling expressed, which means that the performer can't always come across as perfect all the time. Kindly Now gave space for Henson to make a character, a version of himself that he, bluntly, says was effectively killed while creating those songs. "There are a lot of songwriters who want to be the good guy in all their own songs, especially in the pop world. The 'I'm perfect, you broke my heart, I'm a nice guy and you left me for the bad guy.' That's not true, that's not how humanity works," he says. "I think for me the anti-heroism is not utilized in music as much as it should be. When you feel like someone is honest about their flaws then you believe they are honest about their heart breaks. It's all the more heartbreaking for it. I try not to tell just my side of the story."

Circling back to Newman, Henson says, "When I say Randy Newman is honest that's how I think of honesty as: he's reflecting humanity as it is. And for me as an artist [and] the kind of music I make that's paramount. There are certain records... I'm never jealous of someone's guitar playing, but when someone is more brutally honest than I could be, that's when I get creatively jealous like 'ah fuck you.'" He groans a little before burying his face in his hands and saying, "That new Nick Cave is killing me. It's just incredible. I have the deepest respect for anyone who is that honest. I think that's important."
Sarah MacDonald shows her True Colours everyday. Follow her on Twitter.