Tanya Tagaq and Damian Abraham Unite For Thrashing "Run To The Hills" Cover
The Canadian throat-singer and punk icon cover the infamous Iron Maiden single, creating a still applicable portrait of issues facing Indigenous communities today.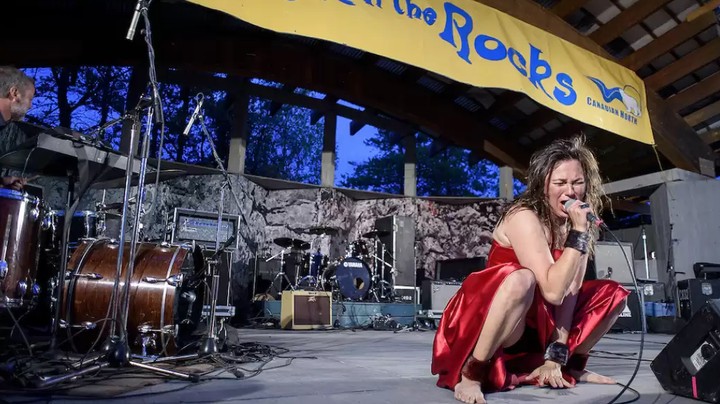 Photo By Walter Strong
Two of Canada's most searing and visceral musicians come together as throat-singer Tanya Tagaq has enlisted Torontonian punk icon Damian Abraham of Fucked Up for her cover of Iron Maiden's colonization saga, "Run To The Hills." Tagaq, who is an activist as well as a performer and vocal supporter of Indigenous rights in Canada, opens the track by whispering, "white man came across the sea/he brought us pain and misery."
Over sharp, stinging strings, Tagaq sounds soft but nonetheless more urgent—echoing that feels almost like a warning drill sound. Abraham's thrashing vocals come afterward and the two merge together, elevating the British metal band's track and bringing it into a modern music context. Both are sonically theatrical and grand, a pounding track, but Tagaq's cover, like all of her cover songs, manages to create an intimate, specific portrait that is applicable to our current cultural moment. This, however, isn't Tagaq's first foray into iconic covers. On her 2016 album, Retribution, Tagaq created a gut-wrenching, hair-raising rendition of Nirvana's "Rape Me." On her Polaris Prize-winning record, Animism, Tagaq opened the record with The Pixies' "Caribou."
Tagaq also recently announced her first forthcoming book, Split Tooth, a hybrid style of memoir, fiction, and poetry about a girl growing up in Nunavut in the 70s, which will be released via Penguin on Sept. 25.
Listen to the track below: