A man tinted by green light sat with his legs crossed in what seemed to be a temple of some sort. The silhouette of a young boy practicing his fighting stance in front of a rising shadow of the sun appeared. Kung Fu Kenny was prepping for a momentous battle, the seated man assuring him that he was "the one." Blown up to jumbotron size, with tribal markings on his face, Kenny peered out through the screen as a pounding drum vibrated all around.
Then, real life Kenny—Kendrick Lamar—crept up the arena stage's steps and stood front and center. The ball of light surrounding him gleamed so brightly into the crowd that you could feel its heat on your skin. "I got, I got, I got," came through the speakers, effectively sending the crowd's screams into overdrive as Kendrick kicked off his show with "DNA," the second single from his album DAMN. Fan favorite "Element" followed. The stage shifted to radiating red lights, giving a sensual feeling as he sang "If I gotta slap a pussy ass nigga I'ma make it look sexy." Next, colorful, disco-like lights rotated around the crowd for "King Kunta," the closest the arena got to feeling like an intimate party the whole night. Just three songs into Kendrick Lamar's two-night DAMN tour stop at Brooklyn's Barclay Center, it was clear that Kendrick's magnetic pull on the crowd would be more than enough to command our attention for the night.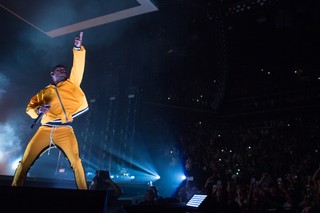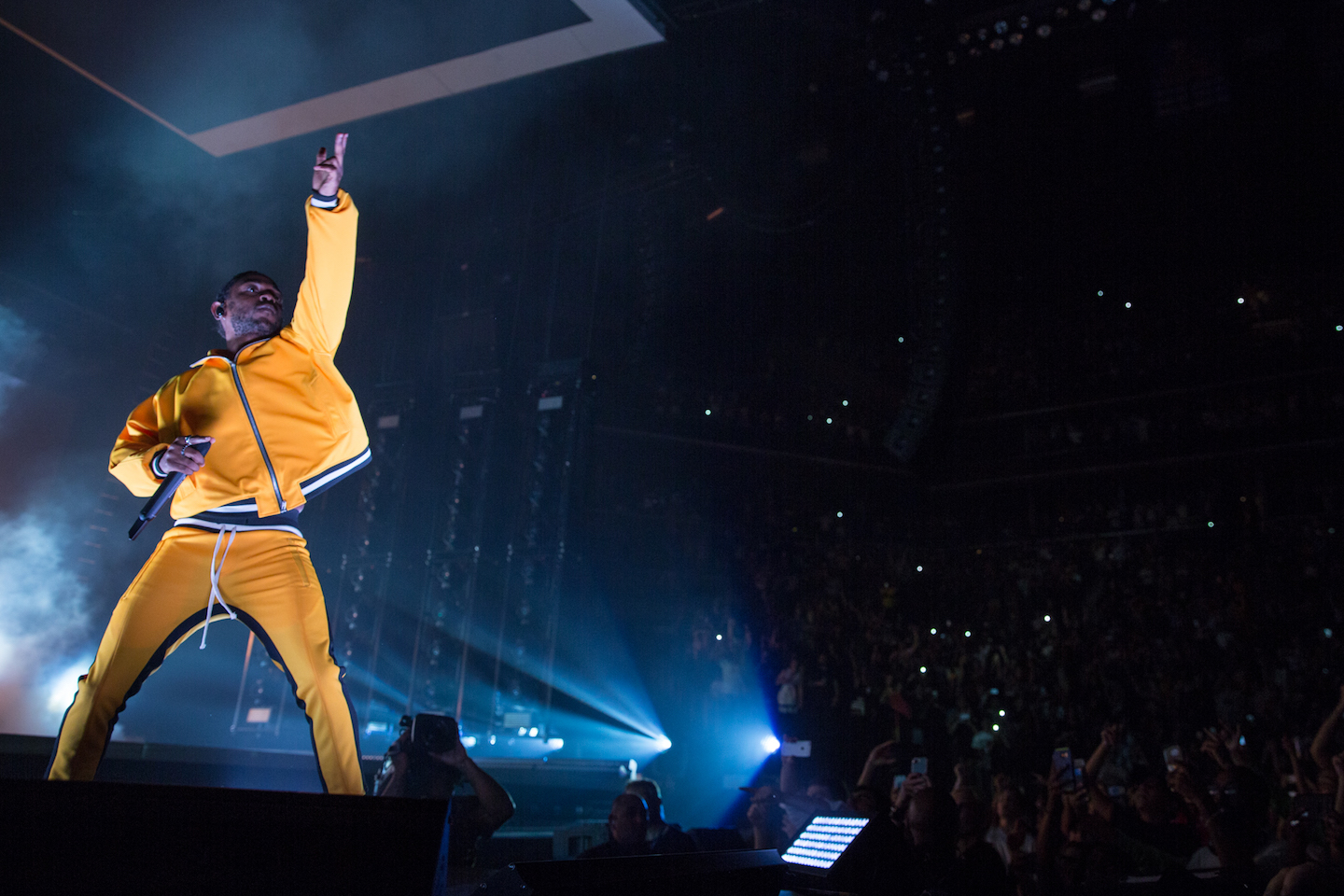 That presence felt notably special because it was a break from the pocket Kendrick got into during To Pimp a Butterfly's height. Then, just about every performance he gave was backed by a fully stocked band, giving an unplugged, jazz club feel to his live show. The combination, on wax and in front of crowds, was a perfect match for an artist tagged as rap's newest savior because he didn't abandon the genre's musicality. But when songs from the TPAB era were performed last night, something about seeing Kendrick perform them alone in the middle of a stage, with no band, to a crowd of close to 20,000 people, felt even more impressive. A saxophone serenade through arena speakers while K. Dot rapped his ass off on songs like "Untitled 02" was the perfect accent instead of the key ingredient. The live elements that were crucial to the success of two home run releases in TPAB and untitled unreleased offered a dangerously comfortable groove for Kendrick to fall into. But that's what makes following his career special: He consistently transforms just when others think he should be content.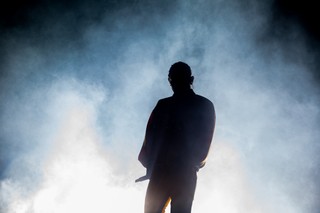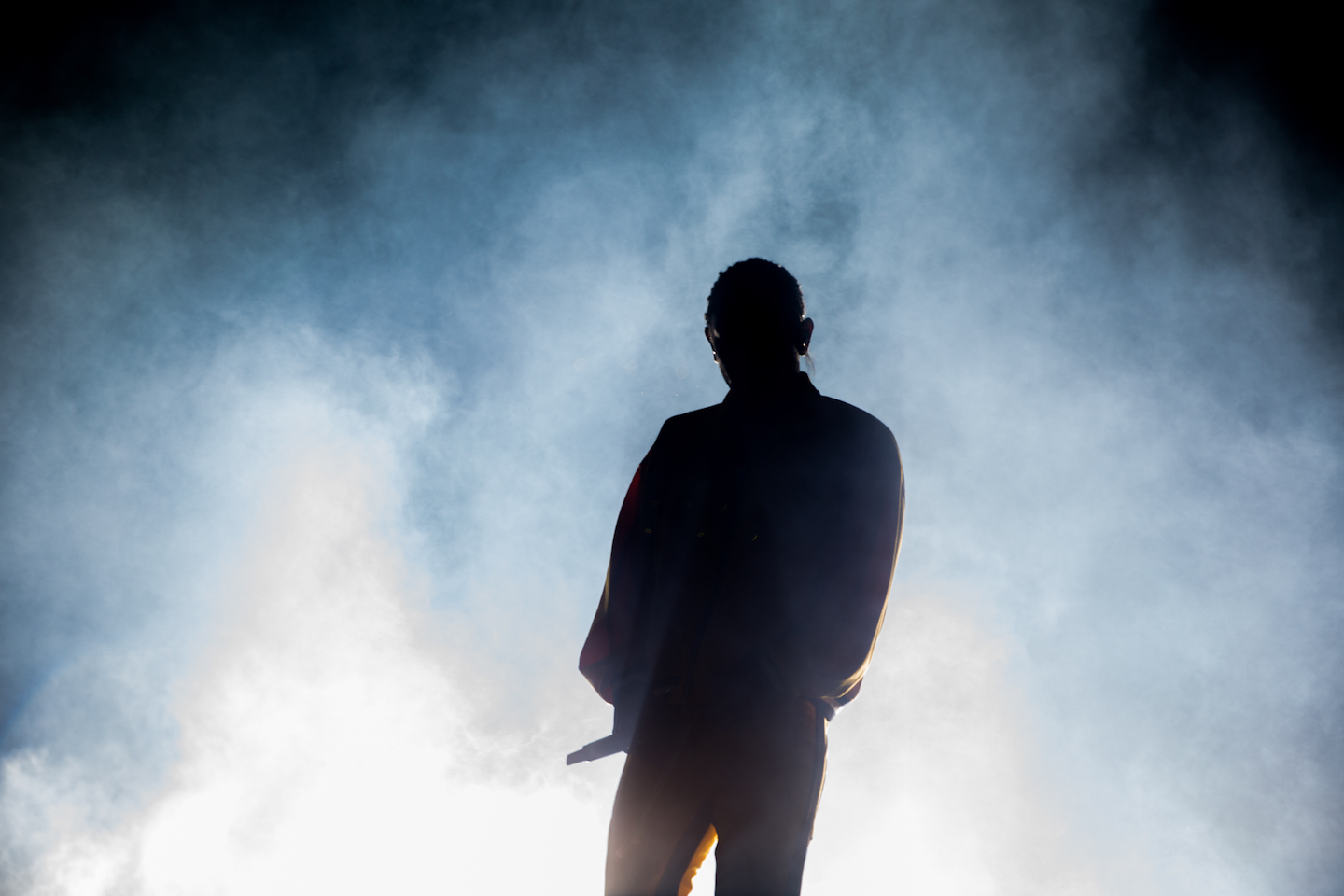 Last night's most rewarding stretch came when Kendrick rolled through a select number of his longtime hits. First, he ran off his verse from Schoolboy Q's 2013 megahit "Collard Greens," which embodied a particularly club music-like bounciness. Standout good kid, m.A.A.d. City tunes "Swimming Pools" and "Backseat Freestyle" followed. He then took a pause to thank the New York City crowd for sticking with him from a time when he could only fill a 200-capacity venue; "Loyalty" came blaring out of the speakers as a showing of gratitude. The true power of a Rihanna verse was clear in the crowd's collective smiles and swaying dances, and the song hit at the night's peak.
Throughout the show, repeated murmurs of "Ain't nobody praying for me," rung out from multiple voices in between handfuls of songs. Paired with the recurring appearances of kung fu fighters (sometimes including Lamar, himself) onstage, these words told a story in the midst of the pulsating lights. Kendrick was playing out the mental process that he's explained in interviews focused on DAMN's motivating forces. Though most of the battles acted out onstage featured more than one fighter, it felt like Kendrick was displaying his inner conflict to the crowd: Is he a worthy savior for the people? Can he help people when he can't fully figure out how to help himself?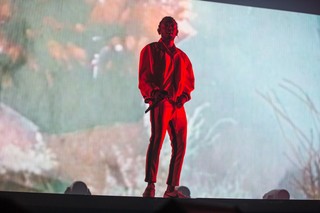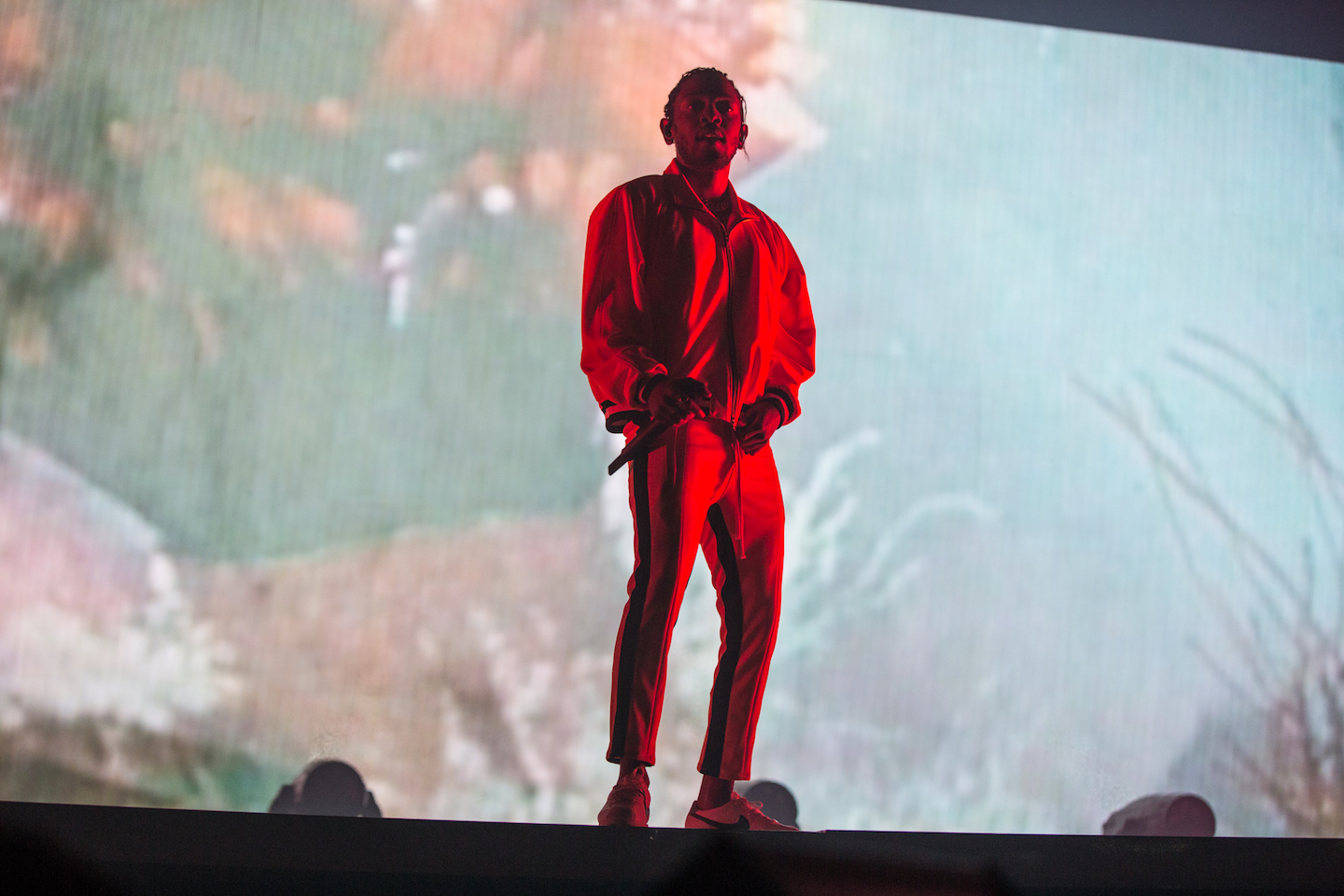 In the final battle that played out on the jumbotron, Kendrick sparred with a woman who, before being defeated, asked him, "You think you can save the world?" The way she asked implied the answer was a resounding "No," but that's not the way Kung Fu Kenny chose to interpret it. The final stretch included some of his most victorious songs. He sent the crowd to its highest levels with "Alright" then ran "Humble" back twice for emphasis before seemingly sending us on our way. But that was halted when he came back out of the darkness to perform DAMN's "God." And in retrospect, what would be more fitting from the world's best Christian rapper than to come back on stage to cap off his show by making the crowd triumphantly scream "This what God feel like?" Nothing at all.
Jason Bergman is a photographer based in Brooklyn. Follow him on Instagram.
Lawrence Burney is [levitate, levitate, levitate]. Follow him on Twitter.