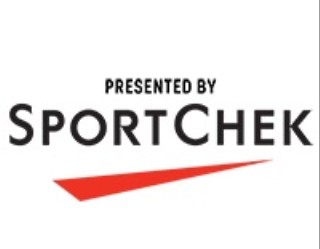 At age 25, Sean Pettit is already one of the most famous and accomplished skiers in the world. The multiple-X Game champion started skiing professionally at the age of 11 and signed with Red Bull when he was 13. But well before that, he and his older brother Callum—who is also now a pro skier—were already pushing the boundaries of winter sport.
The Pettit family moved around a lot in Pemberton, British Columbia, where he grew up. And no matter where they went, their house would always turn into a do-it-yourself playground. Whenever it snowed, Sean and his brother would climb up to the roof and build an avalanche slope filled with hundreds of pounds of snow that they would slide off of with their friends. "It probably looked super sketchy," Pettit said. "But that's how we grew up."
Their mother, Deb, raised her two kids as a single mom, and the brothers were always competing to one-up each other. "It was a feed-off-each-other kind of deal," Pettit said. If his older brother did a 360 degree trick at the park with his board, Sean would have to try and do a 540. "It was this constant trying to one-up each other battle all through life, pretty much, that's never stopped. I think it's still happening," Pettit said.
The one-upmanship would get ramped up during the holidays, where the main event was always the backyard snow skate. Snowskates are a hybrid of a skateboard and snowboard that is used to pull off skateboard style tricks in the snow.
At around the age of 9, Pettit discovered a salvage yard in the woods a couple blocks from his house. Along with his brother and friends, he would rummage through the yard, finding tires, pipes, 2x4 with nails, and fences that he would bring home to set up his own snow skate park in the backyard. Once they'd constructed these obstacle courses, he'd hop on his board, and have snow skate competitions with Callum.
The most memorable piece he picked up from the salvage yard was a classic yellow roller coaster playground slide, which Pettit turned into a rail at the end of his obstacle course. There would be long sessions in the winter to see who could actually get to the end of the rail without bailing. "We would always try to lock in on a board slide on both edges on this playground slide," Pettit said. "It was this huge battle, to see who could get to the end first. I can remember a lot of fails."
The snow skate park became a regular tradition for several years of Pettit's childhood, but through all of the falls off his DIY skate park set-up, there were never any serious injuries. "Injuries are kind of catching up to me now," Pettit said. "But as a young kid, I felt like I was made of rubber. There were injuries for sure because someone was always bailing, but it was never anything serious, just a little blood here and there, but never any broken bones. We did dangerous things, but when you look back, I would say it built character."
Through all the adventures, Pettit doesn't remember his mom ever discouraging them from doing what they wanted to. "We had freedom to be shitheads," Pettit said, laughing. "My mom never said anything. She just always kept to herself. We were out there, doing our thing, and she never once worried about anything."
For Pettit, being afforded that space to explore as a kid in his backyard still means the world.
"Being able to grow up and not having fear and just going for it all the time, I think that's what really shaped me to be the athlete I am today," Pettit said. "Parents are always telling their kids what they can't do. My brother and I never had that growing up. My mom always gave us the freedom that we wanted. Having that freedom, it just felt like we were free to decide what we wanted to do and were never pushed in any particular direction. That's how we ended up becoming professional skiers."