Walking up a second set of stairs, I notice a half-eaten jam sandwich beside my foot. A few floors up, there's an open bottle of cooking oil propped against the security door. I'm on my way to look around Sky City: the apparently entirely normal red brick housing estate, except for the fact it sits 300ft in the air, on top of The Mall in Wood Green. For a moment, I feel like the protagonist in a Grimms' Fairytale, following abandoned, half-digested clues to the site of a beautiful woman's death. Only, this isn't quite a fairytale; it's north London.
In December of 2003, Joyce Vincent died in her Sky City flat, alone, surrounded by Christmas presents, her television still playing. She wasn't found until January of 2006 – over two years later. The cause of death is unknown, but Joyce suffered from asthma, and an asthma attack or complications surrounding a peptic ulcer have been suggested as two possibilities.
While I'd heard this story before, I only really became aware of Sky City after a London Fire Fighter informed me that, due to the design of the stairs, it was incredibly difficult for the emergency services to reach anyone in the housing estate, let alone in an emergency.
With the horrors of Grenfell Tower still fresh in the minds of so many Londoners, and the horrors of a Christmas spent alone or isolated a looming reality for over 350,000 of us, it seemed an apposite time to visit Sky City: to walk the corridors, meet the women living alone, speak to the residents about bins, bodies and demolition.
---
WATCH: The War to Live in London – Regeneration Game
---
New security doors have been installed at the top of each entry staircase since my last visit, meaning I have to wait to be let in by a woman taking her two children to school. I'm followed in by a white-haired woman with a grey whippet in a yellow rain jacket.
The first thing that hits you as you walk into Sky City is the quiet, the utter ordinariness of the architecture broken only, as I stand on a low wall, by the sight of miles of roofs, chimneys and drainpipes leading away to Alexandra Palace in the distance. We're higher than the palace, or at least it looks so from here, and yet step off the wall onto the "street" and you could be in an outpost of Milton Keynes, Skelmersdale or Leicester. There are children's bikes leaning against railings, a grey and white cat padding along the tarmac, an assortment of slippers abandoned at the front door of number 17, a small toy car outside number 41 and three car wheel rims stacked up by the door of 53. The names, too, have that absolute meaningless ubiquity so beloved by 1970s architects: Holmeswood, Tarleton, Penwortham Court. We could be anywhere, and yet, look up above the community centre and one of those giant graffiti S things so beloved of school kids, and all you can see is blue sky and the giant M of The Mall, a beacon for thirsty hunters of Primark, Boots and Deichmann beneath our feet. From street level, unless you decided to throw your head back and look straight up, this whole community – these flats, these streets and these people – are completely invisible.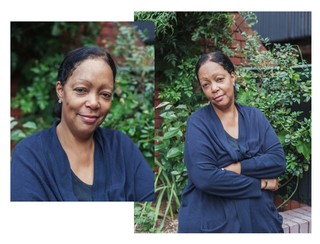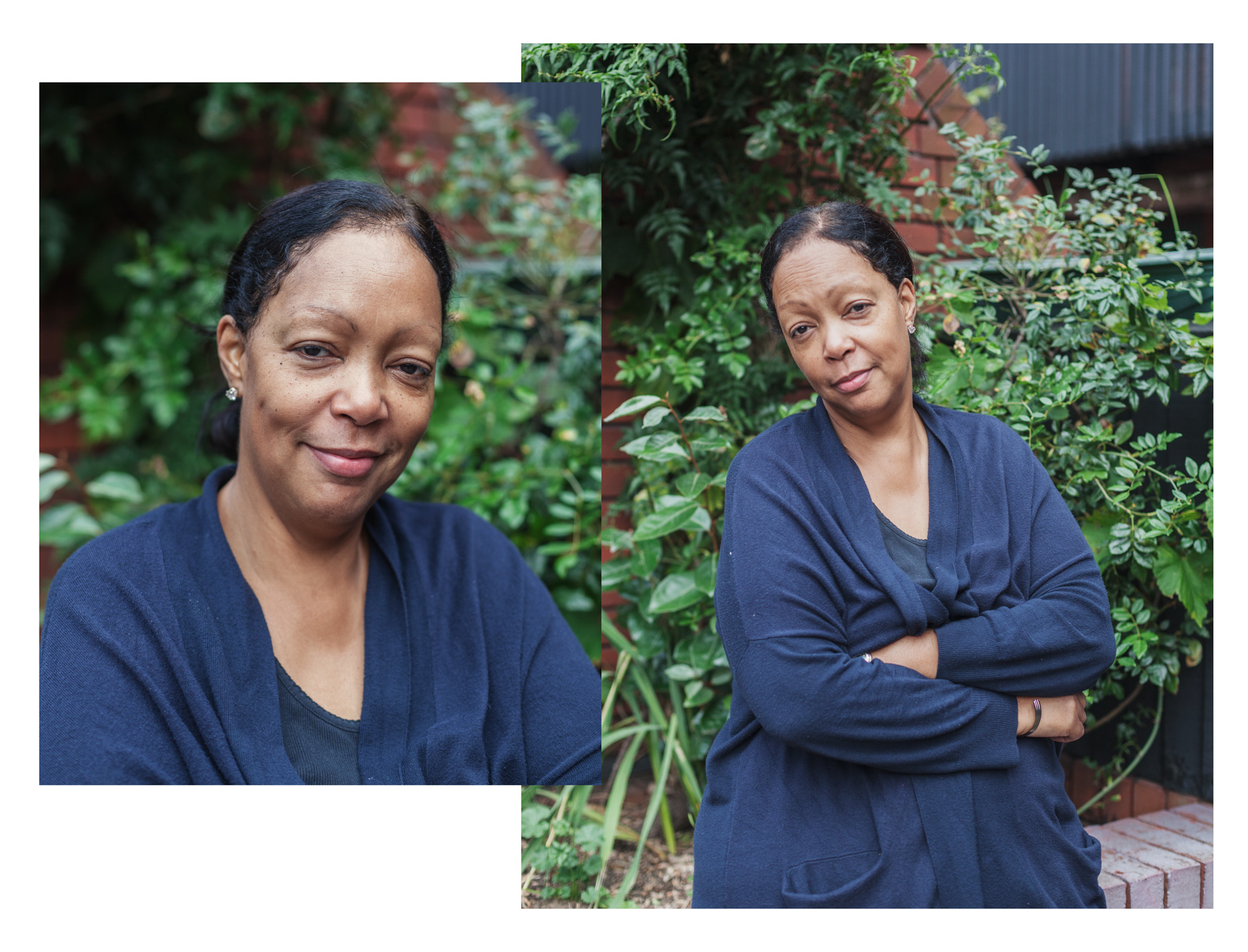 We come across Jean as she's taking the bin out. "Not being funny," she says, wrapping her navy cardigan across her chest, "but there's a lot of people living up here have just given up."
Jean has lived here for 21 years, brought up her son here, knows her neighbours and keeps an exceptionally tidy garden. But, she says, there are plenty of vulnerable people living up in Sky City who don't manage this kind of upkeep. Elderly people, people with mental and physical health problems, people who are at the mercy of their address. "There's been some big improvements recently," she explains. "But – and this is the thing – it's all getting done up just to be sold on or demolished. New lights, new intercom, new fences, even new plants. All happened very quickly, since April. The big problem used to be the rubbish. They've just spent, allegedly, £40,000 on a service lift so the caretaker can take the rubbish down. But it used to be open, with flies and mice everywhere and it just piling up."
The new plans to extend Crossrail into Wood Green are by no means finalised, but there is a definite possibility that The Mall – and the homes of the hundreds of people who live above it in Sky City – will be demolished to make way for these "improvements". What does that mean for Jean and her little son, waving down at us from a first floor window in a bright yellow T-shirt? "Who knows where we end up," says Jean, rolling her eyes. "They said some of us might be able to come back here, but they're going to turn them into expensive flats and probably move most of us out to god knows where. They've offered £5,000 compensation. I think you should get £1,000 for every year you've lived here."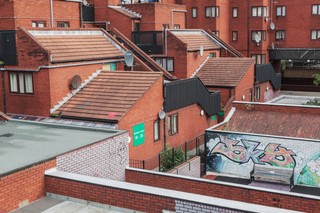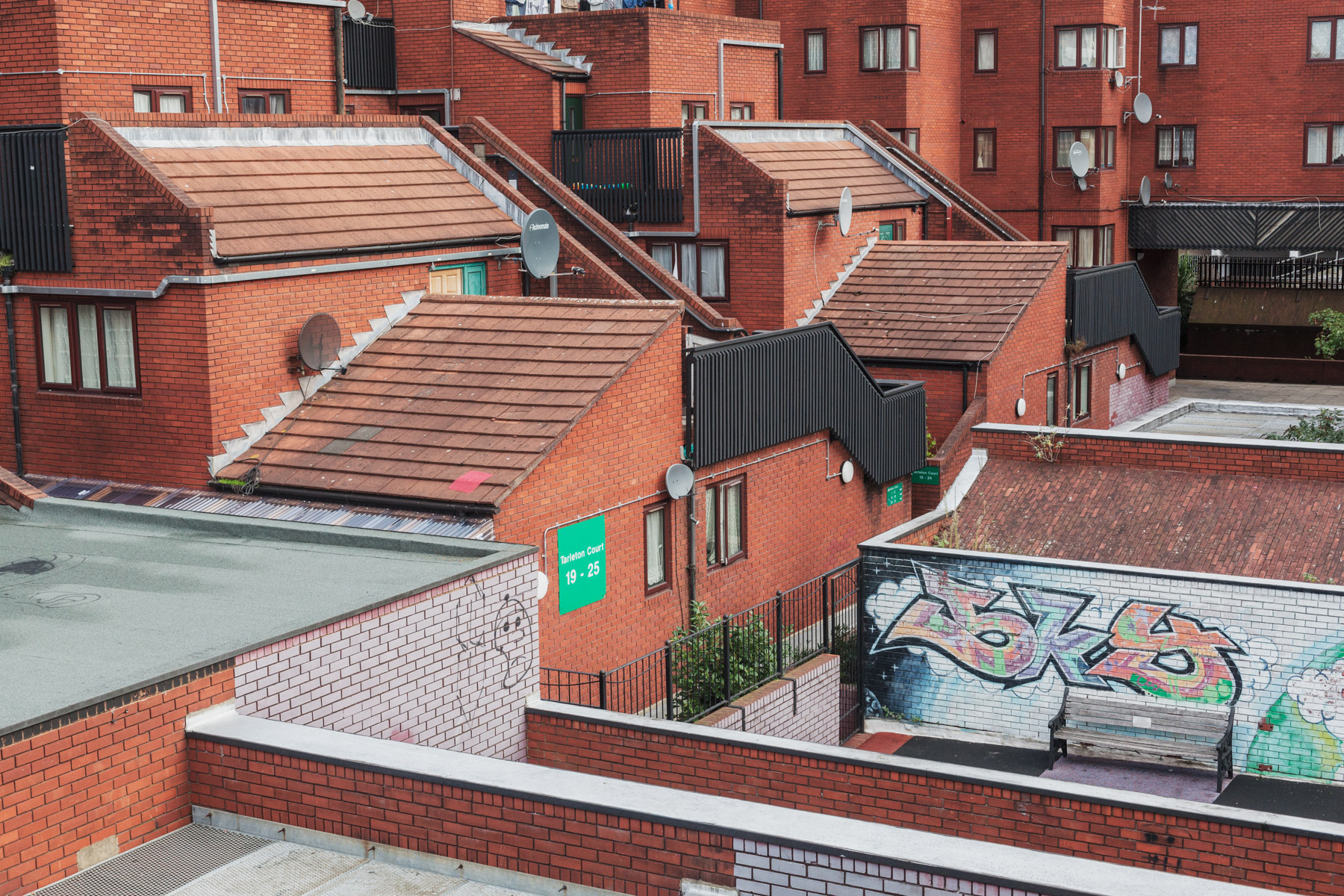 Of all the residents I speak to, Jean is the only one to bring up the sad story of Joyce Vincent off her own back. "I swear there was something fishy about that," she says. "When I heard they'd found a body, I assumed it was an old lady. I didn't even know that lady. She lived in one of the flats over there," she says, pointing up at the flats directly under the sign. "I think she had a good job when she moved here, then things just fell apart for her a bit. My front garden was in that Channel 4 documentary about her, and my neighbours' window with all their Christmas decorations."
Could something similar happen today, I wonder aloud, hoping Jean will take my bait. "Hmm, all I know is there was a lot of subletting and dodgy things going on back then. Homeless people eating, sleeping, doing their toilet on the stairs. It's got a lot of improvements since then, but who knows what'll happen to it now – either it'll be demolished or get sold."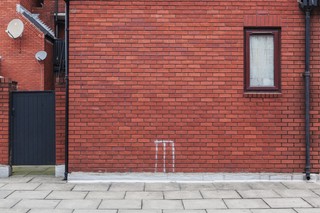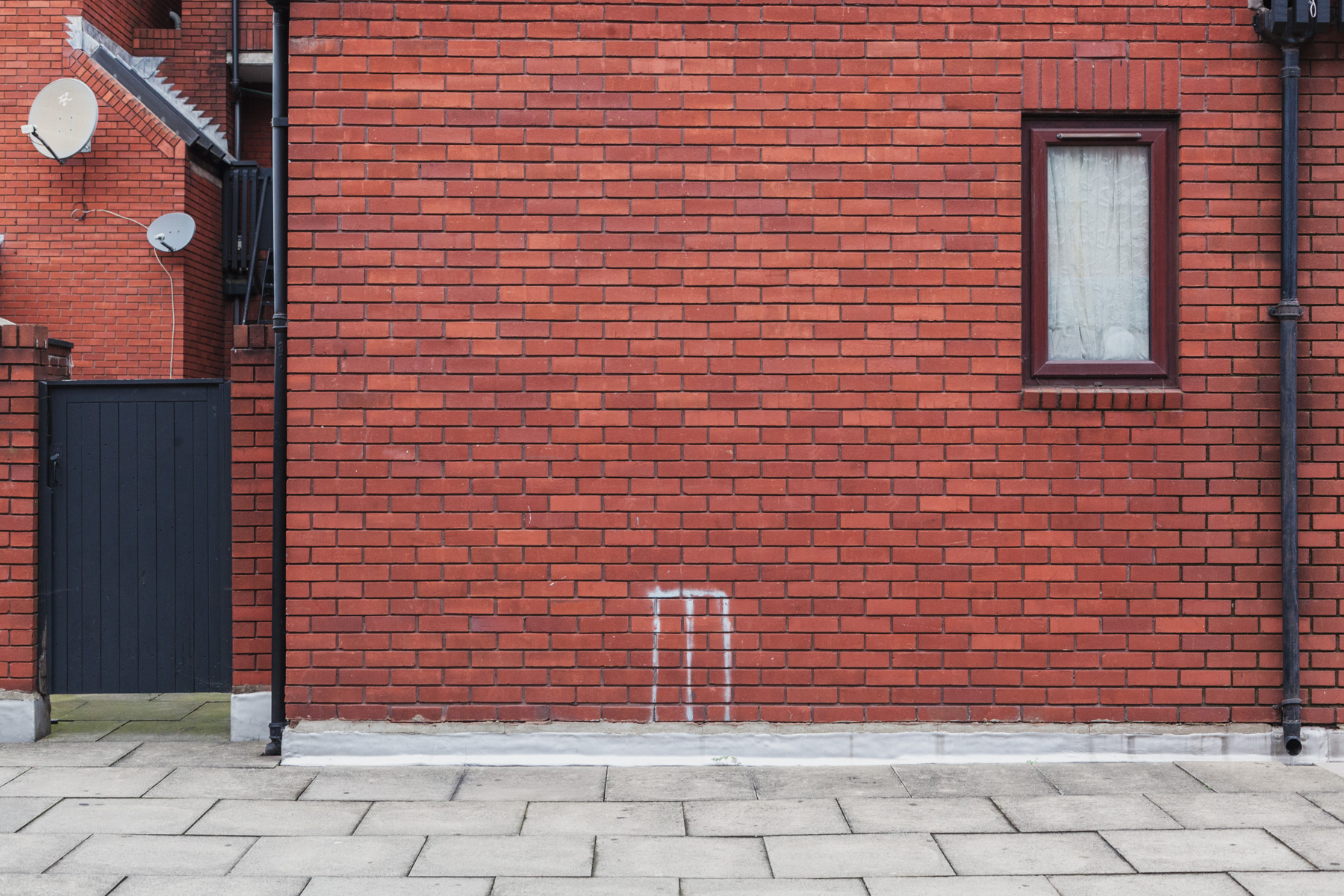 Walking past a set of cricket wickets painted onto the red brick wall, I run into another woman walking across the tarmac at the centre of Sky City. She's lived here over 20 years and says it's a great place to bring up kids because of the lack of cars and traffic up here, in this city street hovering in the sky. She was, she says, "quite shocked" that Joyce Vincent's body could go unnoticed for so long. But then, tucking a large plait into her hairband, admits that she now lives alone and doesn't know her neighbours; mind you, it would certainly take a lot less than two years of unpaid bills before someone came knocking on her door.
For the night time lorry driver who lives across the "street" from Jean, living up in Sky City is, in his words, "various". Last night he drove all the way to Nottingham and back, so, once he's finished his tea, is off to bed. "Some people, they make a lot of noise in the morning and wake me up. I had to tell the supervisor to stop them." He doesn't, he admits, see much of the estate, because his shifts mean having to catch up on sleep during the day. "I drive a 35-ton truck," he tells me. "If I didn't sleep, people will die."
Peeking through an open door – a little girl dressed in pink hovering on the threshold – I see a tidy flat with a large family portrait hanging above the dining table. At another window a man in a blue T-shirt and grey tracksuit bottoms is talking on the phone, presumably struggling for reception in the corner of his kitchen. I try ringing the buzzer for the Estate Office but, after three minutes and no reply, give up and start to wander back to the community centre. A woman dressed like Desmond Dekker in a full soft denim suit and tweed baker boy cap walks past with a note folded loosely in her hand. What's it like, living in the sky, I ask. "For me, it's OK," she replies. "I myself am fine. I have the bus stop, the shopping centre, everything nearby."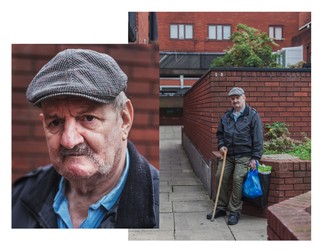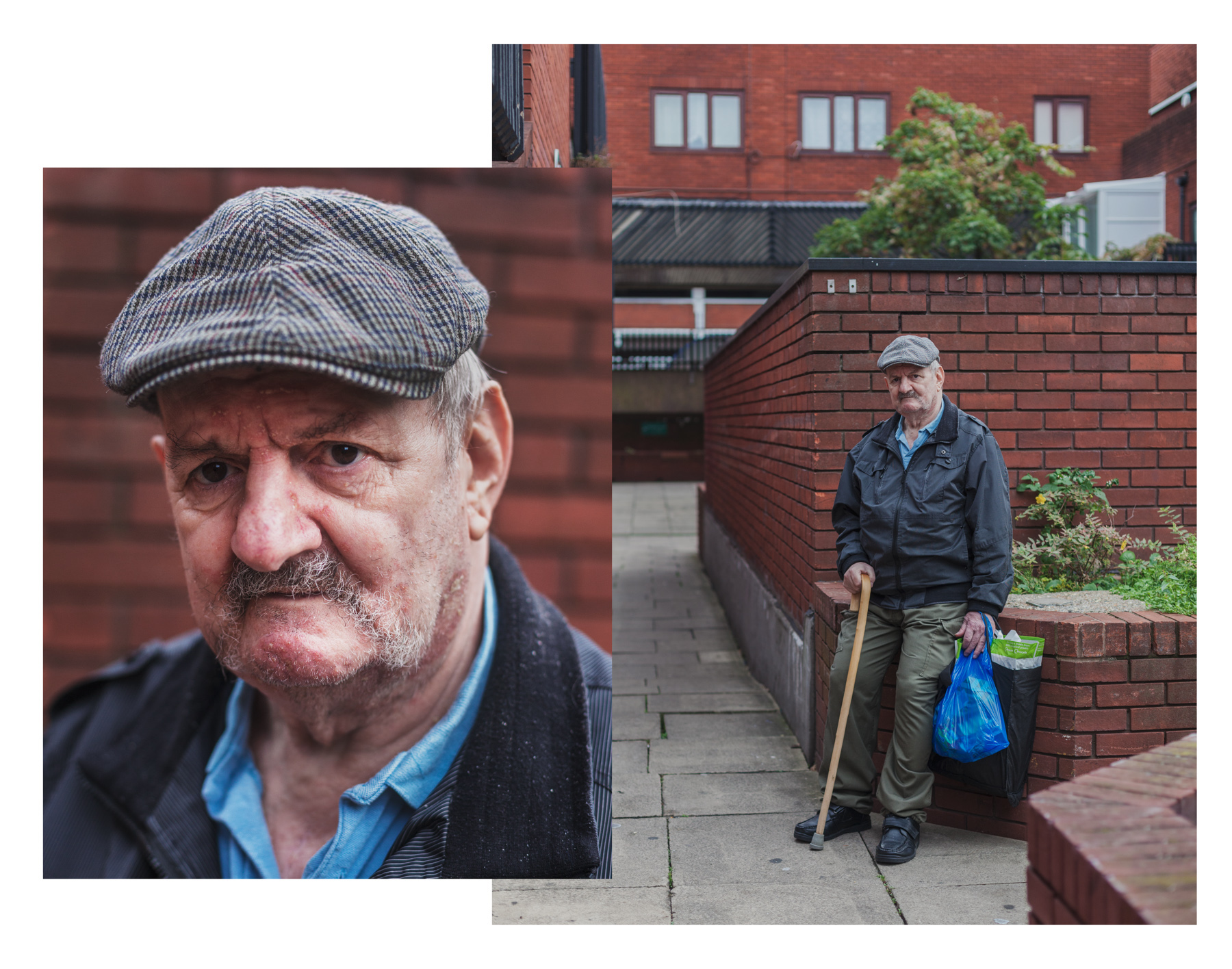 It's a sentiment echoed by Mr Fikret, a Turkish-Cypriot man in his eighties who's lived in Sky City for 27 years and likes it very much. "I tell them," he smiles, "as long as I can make it up these 14 stairs I'm not going anywhere." Due to myriad health problems, he has been offered a ground floor flat elsewhere, but tells me he considers it less dangerous up here, in the sky. And with that, he picks up his stick and his collection of plastic carrier bags, and shuffles off to meet his sister and little niece.
It would be unfair to say that Sky City has just been left to rot. It would be inaccurate to call it another Grenfell in the making. It would be unwise to make any definitive statement about the place at all while its future still hangs in the balance. The fire safety situation will, presumably, have been improved along with the security doors, bin collection and lighting. But – and this is where it squats like an all-too-obvious metaphor for London's social housing situation on top of a cut price cathedral to shopping – the residents who have lived here for decades have almost no protection from the behemoth of "regeneration" sweeping across the capital.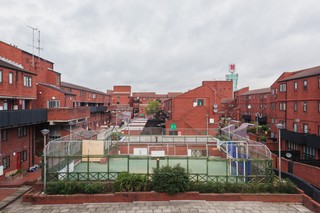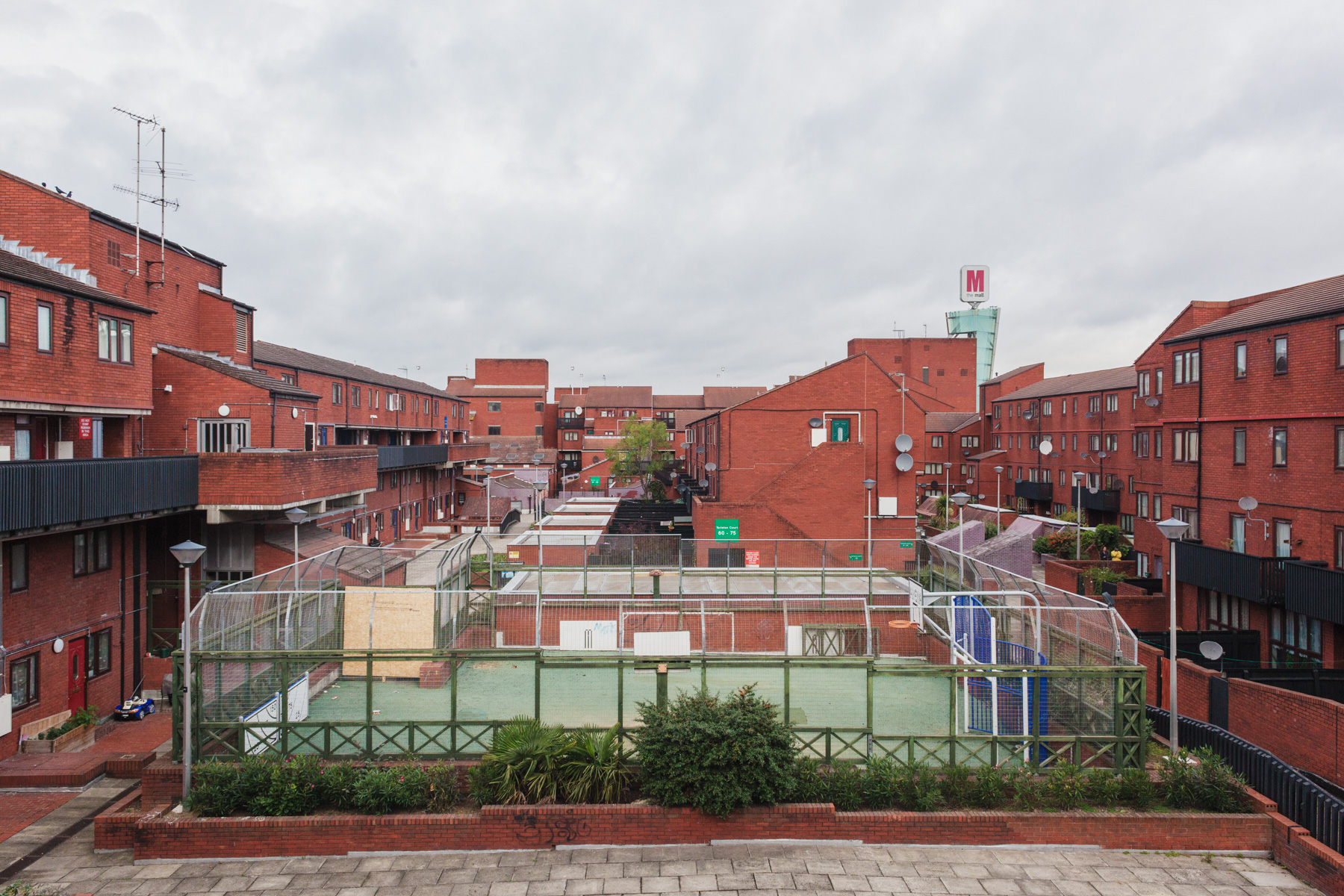 If the land acquired for development by Crossrail means that a whole community gets shattered, if the elderly parents have to leave the homes where they raised families in order for younger, wealthier people to move in, if all the cosmetic improvements are to be simply swept away under a wrecking ball, then that is what will happen. Years of government austerity, poor housing policy and a House of Commons full of private landlords mean that the problems facing the ill, the elderly and the vulnerable in housing estates like Sky City – even if they don't have the novelty of living three storeys up in the sky – are likely to get very much worse before they get better.
In an era of social media, smartphones and rabidly-pursued utility bills, it would be nice to think that Joyce Vincent's sad, lonely death couldn't happen this Christmas. That it's no longer possible for someone suffering mental illness or a breakdown of any sort to simply slip through the net; to die surrounded by shiny paper on a sofa unnoticed, the television playing to nobody. And yet, as I walk down the echoing corridor, past that half-eaten jam sandwich and a discarded Lucozade bottle, it's all-too-easy to imagine those left behind.