Despite a weekend sweep of the rival St. Louis Cardinals, the mood among the restive fans and chroniclers of Chicago's North Side baseball club is bleak.
There are dour Rick Morrissey columns in the Sun-Times asking querulously whether this—currently a 28-27 record, and second place in the impossibly weak National League Central—is really who these Cubs are. There are the scores of Lakeview and Wicker Park–based Twitter eggs swiftly self-immolating over every late lead lost only to be reborn, like loudmouthed phoenix, for each fresh disappointment. Perhaps most incredibly, there are even calls for Kyle Schwarber, the emotional center of this Cubs team, to be demoted to Triple-A Iowa.
To a certain extent, the bellyachers have a point. These Cubs were meant to be great, and yet through this point in the season they have barely managed to be good. The starting pitching, despite a few persistent bright spots, has been only passably effective, and far too many of the Cubs' young offensive stars—including Schwarber, whose .165/.293/.352 line is among the worst in the game right now—have performed below or well below expectations at the plate.
Even so, there still is little reason to worry that the defending championship Cubs might miss the playoffs altogether this season. For one thing, the Cubs' young hitters, despite their age, have proved themselves sufficiently beyond doubt by now, 228 wins and one title into a three-year run of success. It's fair to view their recent woes as an aberration, not an omen.
The 24-year-old Schwarber's peripherals have looked good all season: he's swinging at more hittable pitches than ever before, and his strikeouts, when they've come, have come looking rather than swinging (and thus are not the product of an altered swing plane). He will come around in time. Addison Russell's struggles are more pronounced and more endemic—his offensive potential has always been a little overrated—but they are similarly nothing he can't adjust to. Kris Bryant and Anthony Rizzo will keep being, well, Kris Bryant and Anthony Rizzo. They've struggled this year, sure, but these Cubs are still, after all, the Cubs.
In fact, despite an atrocious .275 batting average on balls in play, which speaks to some measure of bad luck, the team has an elite 10.2 percent walk rate, solid plate discipline statistics across the board, and power potential left to spare up and down the lineup. Perhaps more important, they've had success before and know how to do it again. The hitters will be there come summertime, and in a division that the Milwaukee Brewers currently lead with a relatively soft .526 record, they should be enough to propel the Cubs into October.
The starting pitching is the much larger question mark, and the main reason to think that, while the Cubs can readily make the playoffs, they may be outclassed once they get there. Sure, Jon Lester and Kyle Hendricks have each been solid performers for a third straight year, but Jake Arrieta and John Lackey—each in the final year of their contracts—have both been plagued by bouts of inconsistency and ineffectiveness.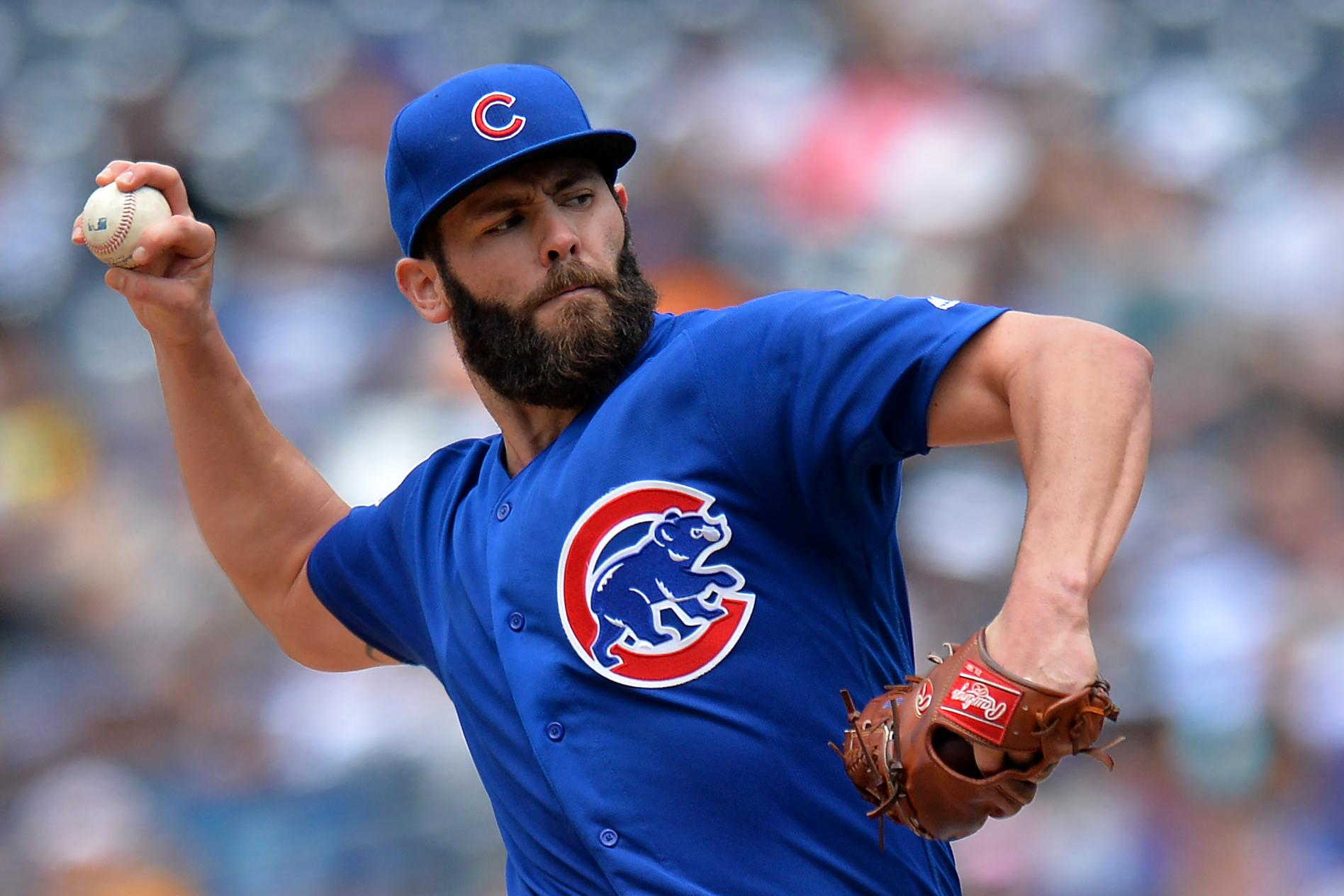 In Lackey's case, the key flaw has been a worrying tendency toward the longball; in Arrieta's, an inability to harness and repeat his complex mechanics consistently toward the plate. As a result, Arrieta is averaging just 5.7 innings per start (down from 6.4 last year), and Lackey just 5.8 (down from 6.5), taxing an already-overworked bullpen that's averaging 3.6 innings per game after throwing just 2.7 per game last season. So far, the 'pen's performance has held up reasonably well, if not perfectly, but it's hard to expect that to last. And the fifth spot in the rotation, lately held by Brett Anderson, is still in flux.
Part of the team-wide inconsistency in the starting pitching is attributable to a step back from the Cubs defense, which was all-time elite last year and so far this year has been merely passable. Of course, conventional wisdom holds that defense is a skill that holds steady with consistent personnel, so perhaps the Cubs' numbers will jump. Part of the pitching slump, too, may have something to do with two consecutive runs deep into October, which would wear out any staff. But part of it might be just that the Cubs starters were both incredibly good and incredibly lucky over the last two seasons, and now their luck may have run out.
In the regular season, inconsistent starting pitching can be papered over by consistent offensive success, at least to a certain degree. But that's not true in October, and that should have Cubs fans a little worried—not about the team's ability to get to the playoffs but about their chances to succeed once they get there. It's very hard to advance that far into the tournament with just two reliable starters, and right now two reliable starters is all the Cubs have.

Of course, the rotation the Cubs have now isn't necessarily the one they'll have come October. Despite a half-decade of successful graduations to Wrigley, Chicago's minor league system still boasts an enviable collection of mid-level prospect talent, and there's every reason to expect that the Cubs front office will deal from that depth to shore up the starting rotation this summer.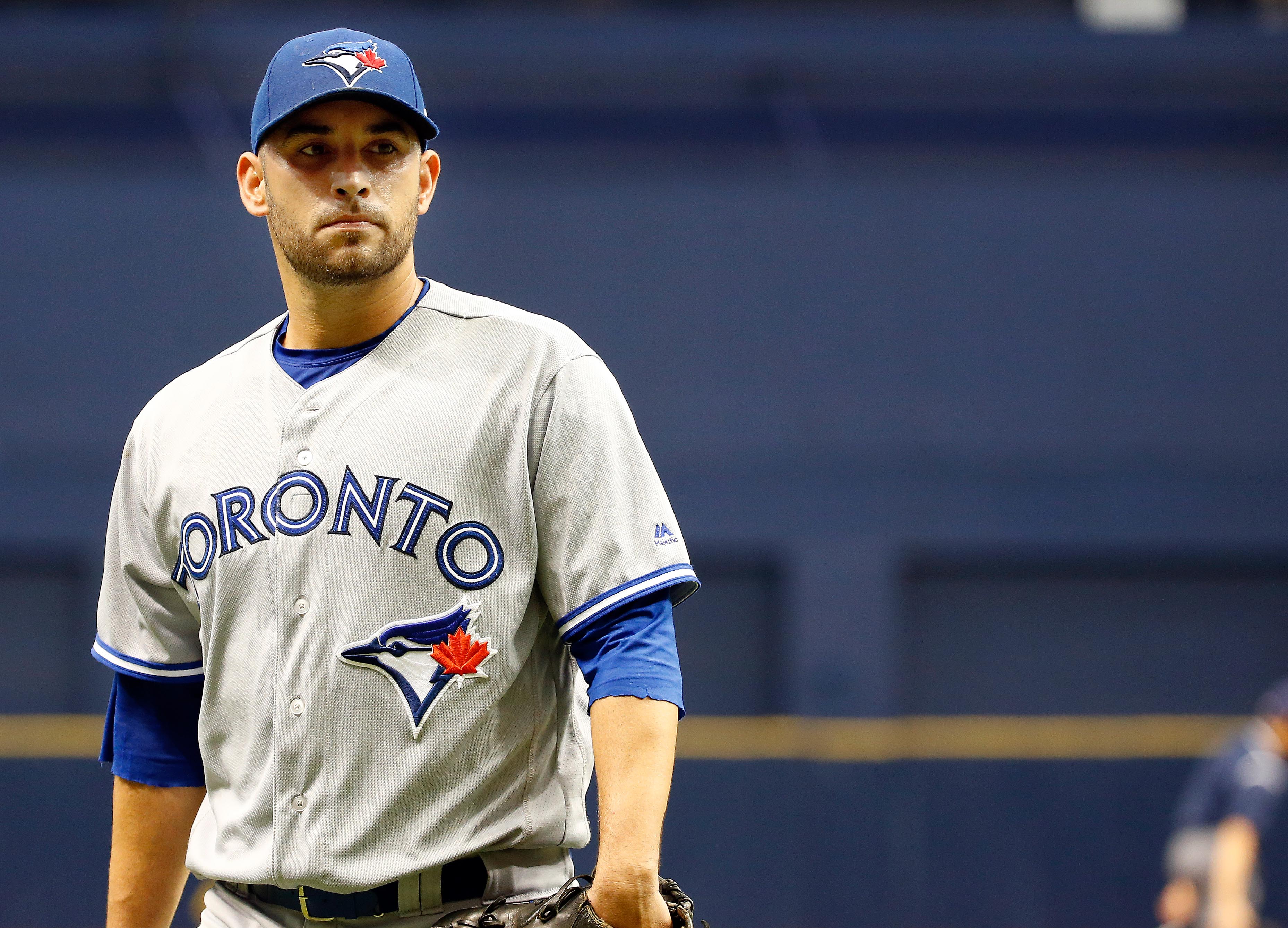 The most likely scenario is a deal for a mid-rotation starter—someone like the Blue Jays' Marco Estrada, the Phillies' Jeremy Hellickson, or the Rays' Alex Cobb—which would shore up the middle of the North Side rotation without depleting resources that would be better saved for a run at Johnny Cueto or Masahiro Tanaka in the off-season. Talk of bigger deadline deals, say, for the Rays' Chris Archer or the Pirates' Gerrit Cole is probably a bit overblown, given the considerable price either starter would command in trade.
Fundamentally, this front office believes in the team they have on the field. They're concerned about Arrieta and Lackey's performances, of course, and disappointed by the slow starts many of their young hitters have had so far, but they don't see any reason why a collection of personnel widely viewed as World Series favorites coming into the season should be written off as busts after just two months of mediocre baseball. They'll make deals to shore up the team's weakest spots, of course, but don't expect wholesale changes in Chicago.
So yes, a .509 record and a second-place ranking in the Central is what these Cubs are right now, but it's almost certainly not where they'll finish the season. Talent has a way of winning out, and the Cubs have more of it than almost any team in baseball, especially at the plate. Be concerned about the rotation if you wish, because right now it isn't cut out for a deep October run, and Arrieta and Lackey are old enough that they may never return to form. For now, at the beginning of June, don't write off the World Champions just yet. There's a lot of baseball left to play.
Want to read more stories like this from VICE Sports? Subscribe to our daily newsletter.