K-pop is one of the world's most vibrant sounds and most dramatic scenes. In our latest column Jakob Dorof will bring you monthly updates on the best, worst, and weirdest news from the Land of The Morning Calm, as well as tipping you off to can't-miss releases.
Busker Busker had an intense last few months of 2013 —from their unfathomably successful second album to the controversies caused by American drummer Bradley Ray Moore's tell-all interview with us—but it was still a shock to hear they're going on indefinite hiatus. The biggest surprise was the reason why: lead singer Beom-Jun Jang will be having a shotgun marriage come April. (His girlfriend, Jisu Song, is expecting their first child.) Writing and playing all their own songs, ignoring almost all of the K-pop industry's myriad dictums, and enjoying consensus-level popularity nationwide, the band made great music and occupied a unique place in contemporary Korean culture. They will be missed.
Vacant posts don't last long in K-pop, though, and one forthcoming duo may soon fill some of that void. Akdong Musician is a pair of teenage siblings named Soo-Hyun and Chan-Hyuk Lee, 14 and 17 years old respectively. Like Busker Busker, they quickly rose to prominence via an X Factor-style survival show, and are exceptional for performing their own songs, foregoing the cosmetic tinkering often part and parcel of K-pop celebrity, and drawing inspiration from the Korean commonplace (one of their early hits is about wishing to transcend social alienation; another, about an icy bean cake dessert popular in many Asian countries). They will unveil their official debut single live on K-Pop Star 3 by the end of February.
The women of K-pop have been fielding lots of questions about their diets lately. Soyu, of the gargantuan girl group SISTAR, revealed that to keep her face slim, she limits herself to sweet potato for breakfast, three eggs and some wheat bread for lunch, and three pieces of kimbap (sushi's Korean cousin) for dinner. Her groupmate Dasom remarked that humans "live to eat and eat to live," which is why she indulges in one meal per day: a "lunch-dinner" at around 4pm. (She also eats, she says, because if she doesn't while acting on the set of popular K-drama Melody of Love, the production staff abstains in solidarity.) K-pop legends After School recently asserted that the secret to their long legs and slim figures is "to eat a lot and sleep a lot," but qualified, "on days we do eat a lot, we manage our bodies by skipping dinner."
Speaking of girl groups, many have recently been "embroiled in controversy for the sexual nature of their stage outfits and choreography," according to a representative for the popular televised performance show Music Bank. K-pop as an industry is closely aligned with the Korean government, from whom it receives extraordinary financial support; in turn, the South Korean Ministry of Gender Equality & Family meticulously moderates song and performance content (known to ban upwards of 1,000 songs per year). Among the many groups under scrutiny this month are Girl's Day and AOA, whose similar "split leg dance" moves have now been altered for future performances. The controversy demonstrates how even as K-pop artists grow increasingly comfortable with sexually explicit performances, there remains strong institutional resistance to that trend within Korea.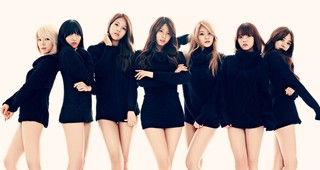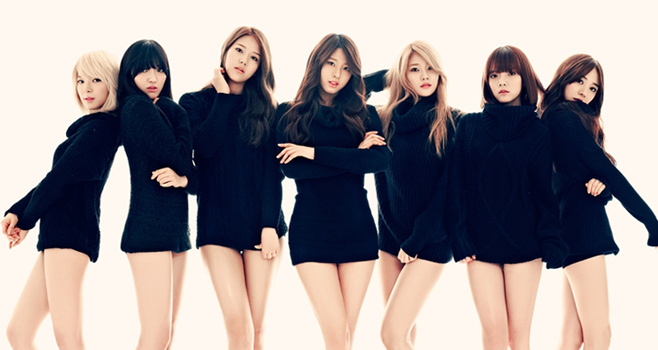 Unfortunately, a horrible tragedy struck Super Junior frontman Leeteuk this month, with the murder-suicide of his father and grandparents. Police reports indicated that Leeteuk's troubled father strangled his own parents in bed at their apartment, before hanging himself in an adjacent room. Even considering Korea's especially attentive media, it is surprising that the funeral seemed to become a publicity frenzy unto itself, as Leeteuk and his fellow mourners endured a relentless strobe of paparazzi flashbulbs on national television. We hope that Leeteuk, his family members, and those close to them have since been able to grieve in peace.
And now, our favorites of the month:
5. Winner - "Missing You"
With five lead voices blending in stunning harmony, this arrangement of 2NE1's gorgeous recent hit reminds what a rare force Winner promises to be in Korea and beyond. Considering also rapper Lee Seunghoon's remarkable choreographies and that three of them are precocious songwriters, Winner are the rookies we're most excited to meet this year.
4. Girl's Day - "Something"
Fresh off a slew of recognition for last year's "기대해" (including the number one slot of our 2013 songs list), Girl's Day are enjoying their biggest hit to date with the sleek disco burlesque of "Something." Simple and undeniable.
3. Younha - "없어 (Studio Live Ver.)"
The album version was marred by septic guest raps, but this live studio take is a powerful antidote. After nearly a decade on the scene, 25-year-old songstress Younha has become Korea's reigning master of breakup misery.
2. Ga In - "FxxK U (feat. Bumkey)"
As a member of Brown Eyed Girls and the solo star known for past perfection like "Tinkerbell" and "Bloom," Ga In's got a lot to live up to. "FxxK U" delivers: casiotone bossanova, Bumkey's dissonant harmony lines, a rare dash of profanity and some serious jags of noise undercutting the chorus. Perhaps rarest of all for K-pop is a great song made even better by its video.
1. AOA - "Miniskirt (Acoustic Ver.)"
AOA's three-song Miniskirt single was one of January's strongest showings, but this bleak reduction of its buoyant title track is a world away. Sinister and desolate, the arrangement reveals Yuna, Choa and Jimin to be three of Korean pop's best (and most overlooked) live vocalists. Yuna's piano also enchants, an apt accident or two adding to the tension in the room.
Most remarkable, though, is the song's shift in context. Typically uniformed in tight leather, AOA have become infamous for their sexy videos and dance routines. But here, sung in plain clothes and somber tones, once-flirty lines about wearing short skirts and begging for attention come to suggest something different. Given K-pop's fickle affections, the insatiable expectations of a typical idol group contract, and how hard the girls of AOA must strive everyday for their careers' survival, this performance feels especially like despair. "Why are you making me struggle? You ignore only me," they harmonize. "Pay attention to me before the other wolves come and snatch me away, boy."