Imagine a totally insane lingerie pool party where there are hundreds of twerking 18-year-olds and four guys. Getting jealous? That's the point. Enrique Iglesias and Pitbull have teamed up to show you how to be the best 30-something dudebro you can be and attract all the babes at your next mass orgy/crashed sorority party. The amount of douchebag nonsense that's packed into these four minutes is astounding, and this video is kind of great because it's the worst. I naturally looked through the lyrics (also the worst) and I'm pretty sure someone in Ukraine wrote this song in 2000 and it just got picked up.
Sample 1: "Yeah, baby there you go/Stealing my heart just like a criminal/No turning back, this time is critical/You move your body like a miracle/Baby, here we go."

Sample 2: Day 'n' night, I just imagine how you put your love on me/Lights off/Lights on
Ready for some action/Baby, come and give it to me."
This song is set to be an anthem for men who love pashminas and Louboutin sneakers, and after listening to it dozens of times while writing this, I only kind of hate it.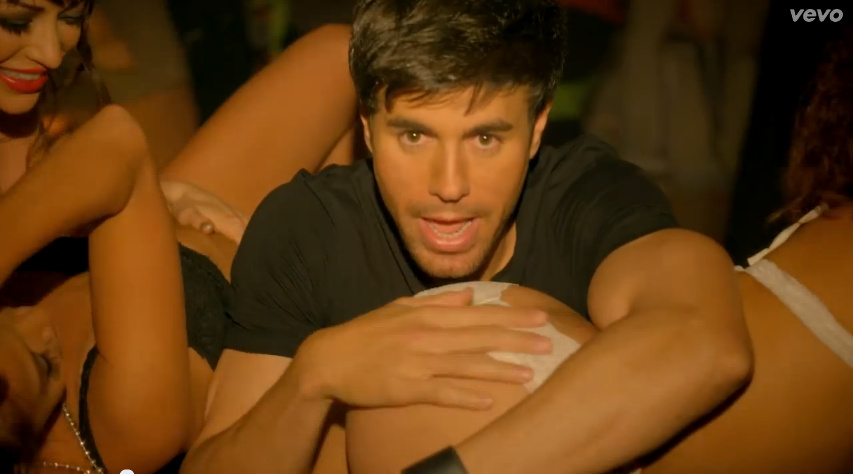 "My preeeeecious."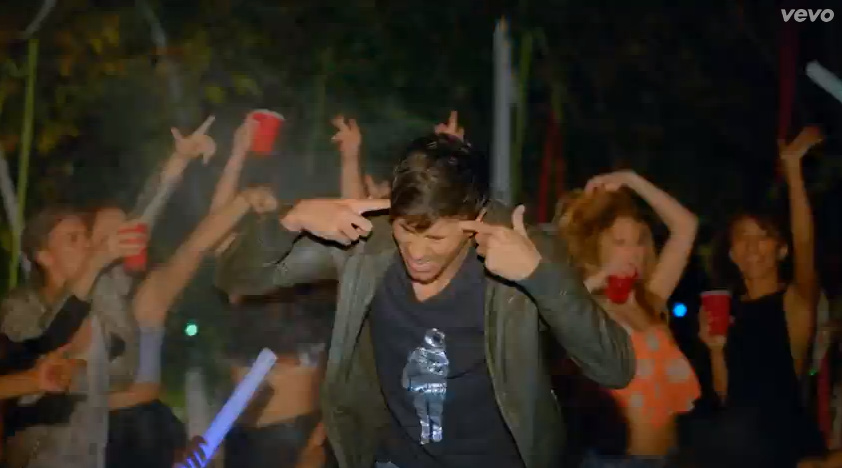 Anyway, back to life lessons and learning. Even though we know the girls at this party were either paid or came for the video hype, after going to a few music festivals I can say with certainty that there are real-life tools out there who act like Pitbull and Enrique and actually end up in situations like this. So let's suspend our disbelief for moment and figure out how they pulled this off.


Enrique and Pitbull hold the key that will help you literally *blow minds* with the epicness of your next biddy fiesta. Observe: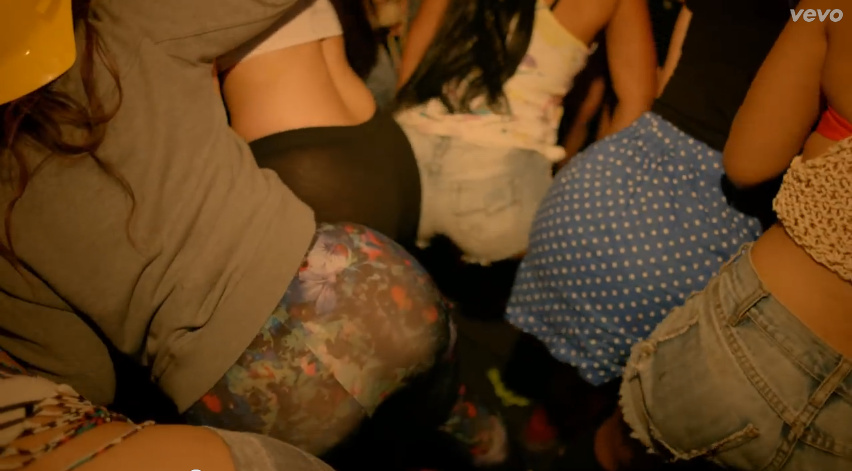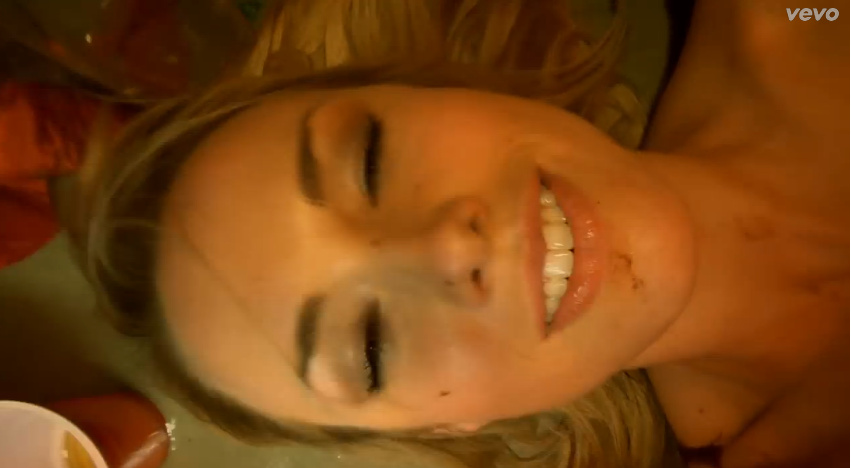 FIRST, FIND GIRLS LIKE THIS
I'd recommend looking at an American Eagle or Spencer's at your local mall. Or try raves, foam parties, or any event where candy bikinis and glowsticks are available. Which really doesn't have anything to do with the fact that they're rolling around in underwear for most of the video (people should do that more often); it just takes a certain type of human to get this excited about an #EnriqueParty. Then invite three of your least attractive male friends. But don't be too obvious about it. Check off multiple boxes of undesirability including a grandpa (ageist, sry) and a guy wearing a micro-speedo.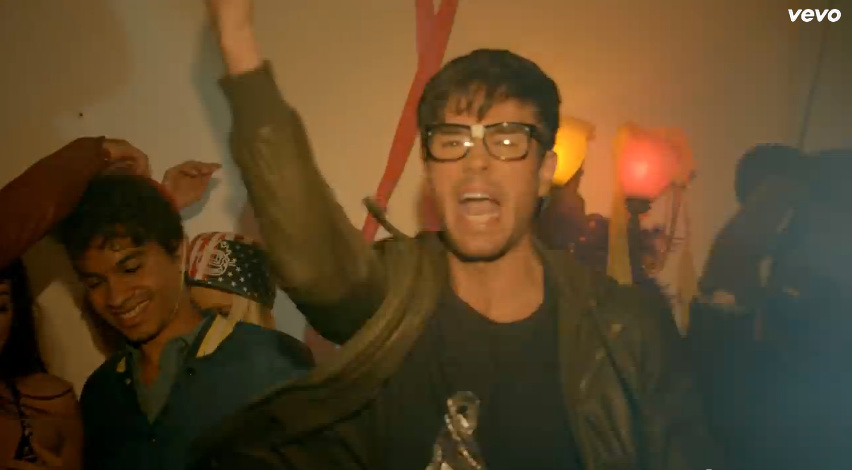 STOCK UP ON CONVERSATIONAL ACCESSORIES
According to a lot of Cosmo surveys, fun and flirty ladies love a guy with a good sense of humor. When the club's too loud to tell a joke, let everyone know you're hilarious with with these bold and goofy details. Use these taped up nerd glasses to set you up for a funny icebreaker that'll be a hit every time. Example taken from real life experience: give the nearest cutie an elbow nudge, point at your face and ask, "Gotta love beauty and brains, AMIRITE?" Thank me later.



Or try the classic "I'm going to be coy and straight up steal a belonging from you and make you chase me around to get it back" trick. Enter Pittbull ("MISTER WORLDWIDE") with the swiped boa and Enrique donning a second hat. This move is a tried-and-true classic among middle school boys. Sidenote: avoid making ladies scream in terror like the poor girl under Enrique's armpit by skipping the dancefloor leather.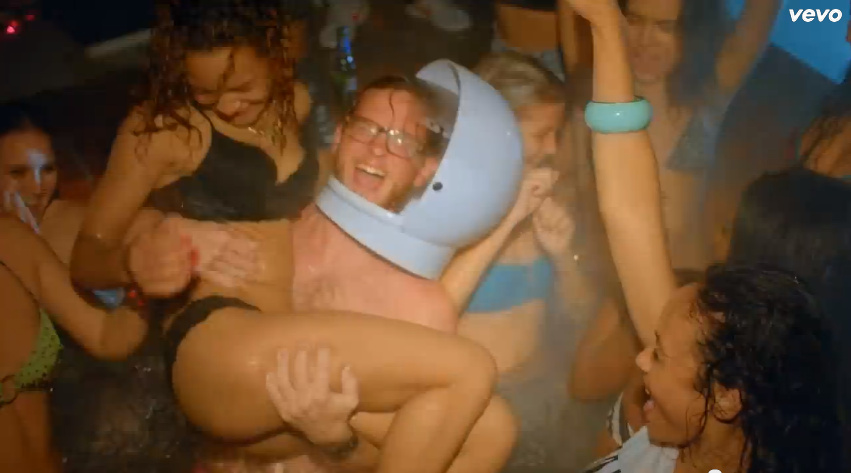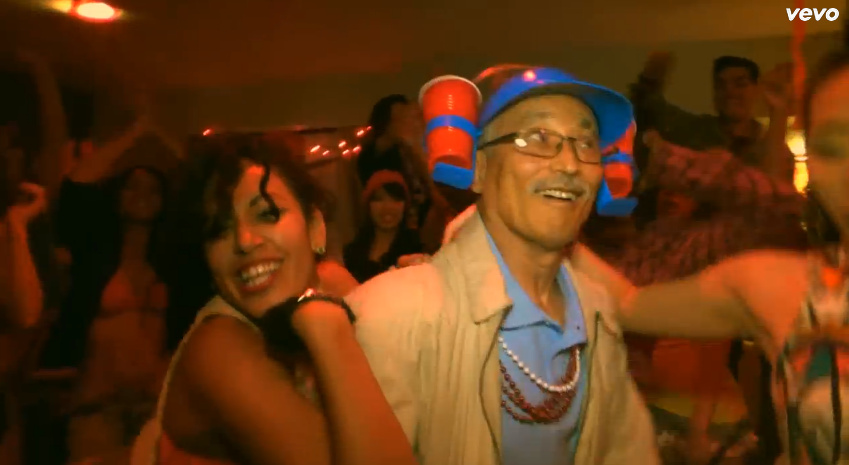 Take a hint from the token old guy and the token big guy and plan ahead for hands-free debauchery with multifunctional headwear.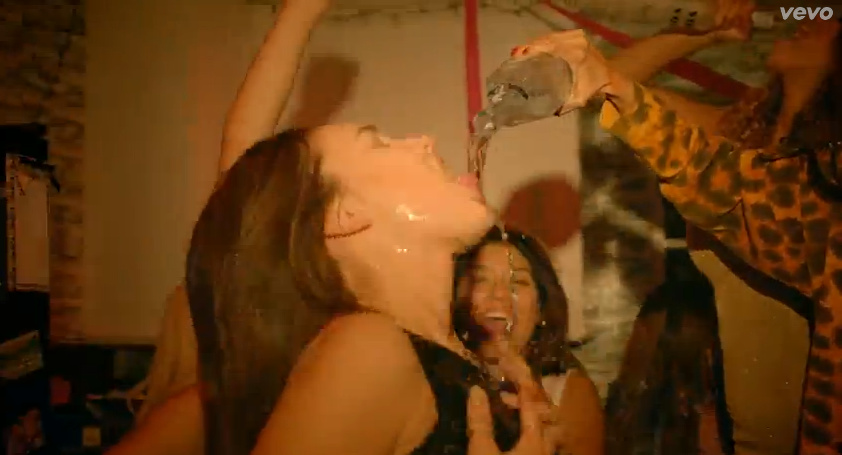 DISINFECT
Lingerie orgies can can get pretty crusty. Keep it safe by encouraging guests to rub alcohol all over their face and tits.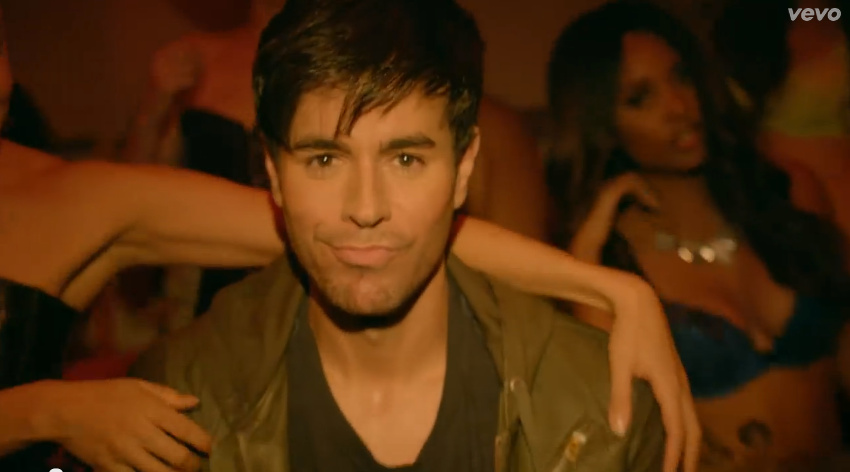 PERFECT YOUR SIGNATURE DUCKFACE
When done correctly, a well-practiced pursed lip can melt serious hearts. Just look at the girl over his shoulder. Hypnotized.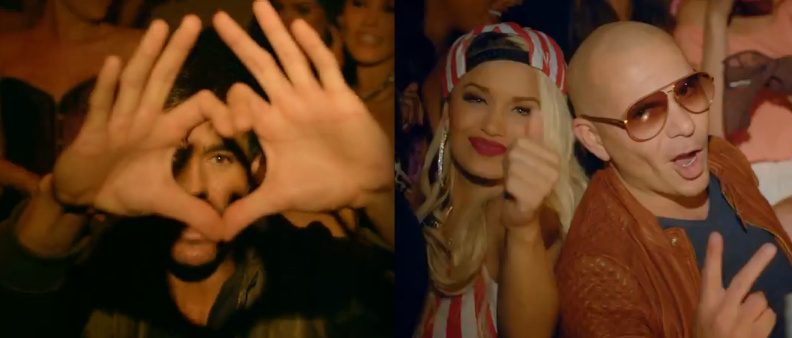 Hand gestures keep it slick and let the ladies know what you're about. Peace, love and bikinis, people.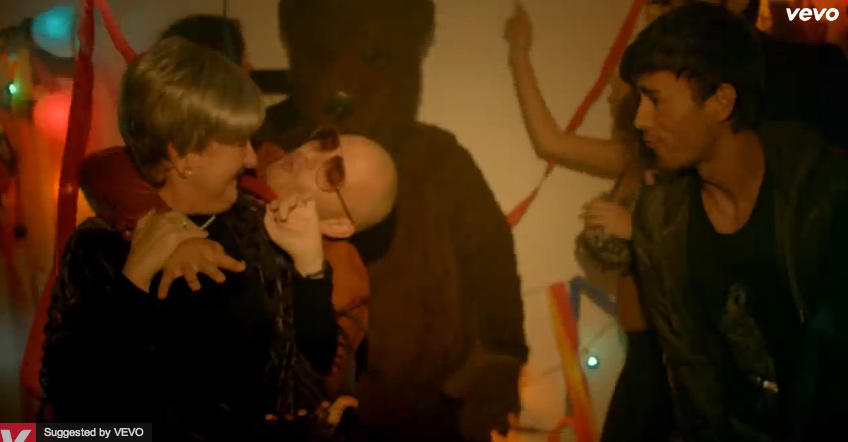 DONT PAY ATTENTION TO THE LITTLE THINGS, BECAUSE YOU'LL FIND SOMETHING WEIRD
But for learning purposes please look at all the little things right now. Example one: in the background there's the dude who thought this was a furry party while Pitbull cozies up to a mom who was undoubtedly there to collect her daughter. Enrique duck facing again.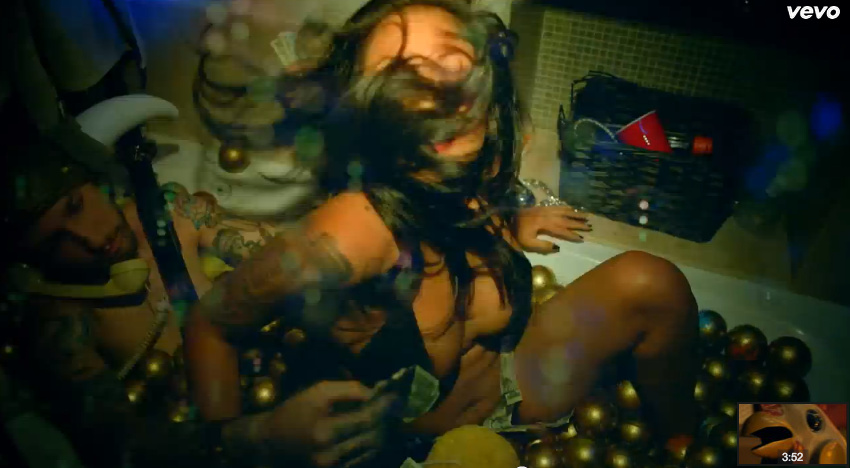 Example two: So we've got this Scuba Steve up in the tub wearing a Viking hat that you can't really see. He's chatting on his Pop Phone (the worst) while money-shorts biddy gyrates on him in a McDonalds-style ball pit. I'm leaving the thumbnail preview in the corner because that's rooster close-up is the closing shot. Who thinks of this shit?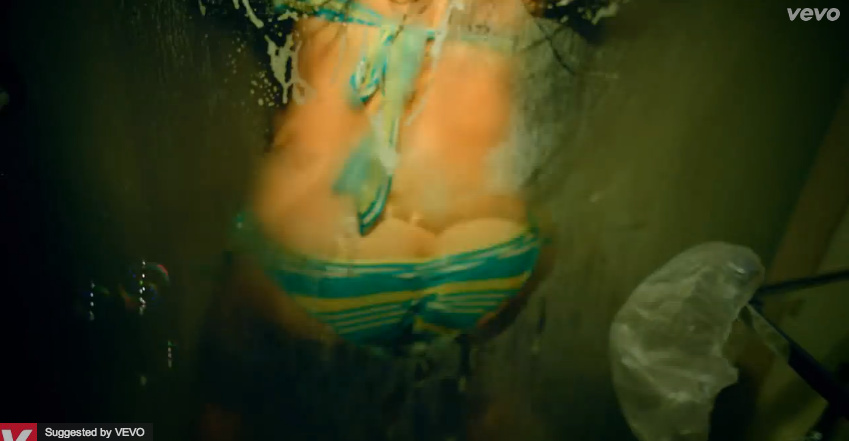 Example three: even with a girl doing figure-eights with her butt on that shower door, all I can picture is Enrique Iglesias wearing a shower cap.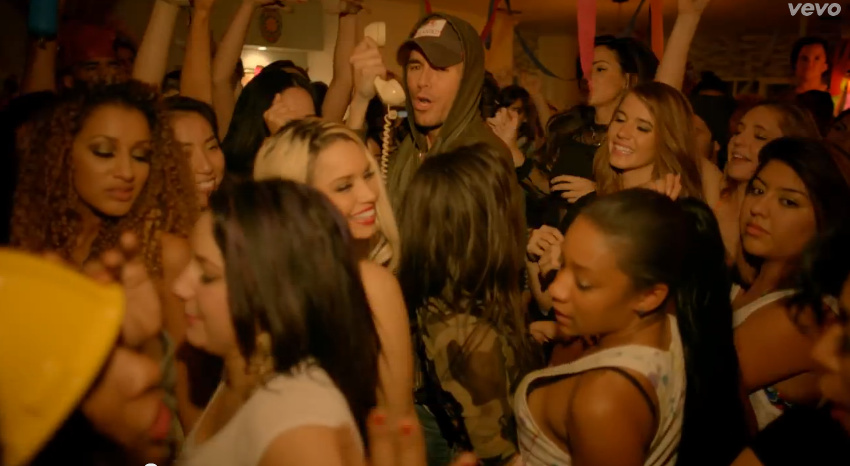 I AINT GOT NO SERVICE IN THE CLUB YOU SEE YOU SEE
Do I really need to put a reference link here?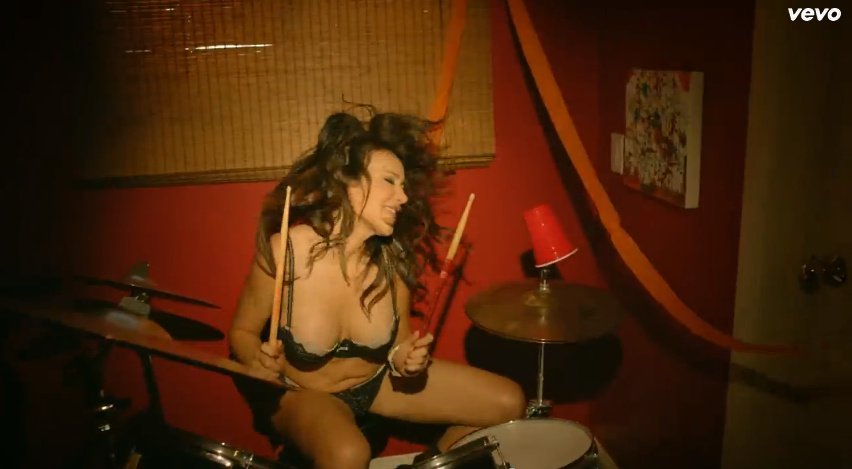 TRY TO REDEEM YOURSELF: INVITE THIS GIRL
Because girls who play drums are the hottest, even if the drums don't make noise and there's an inverted solo cup on the hi-hat stand.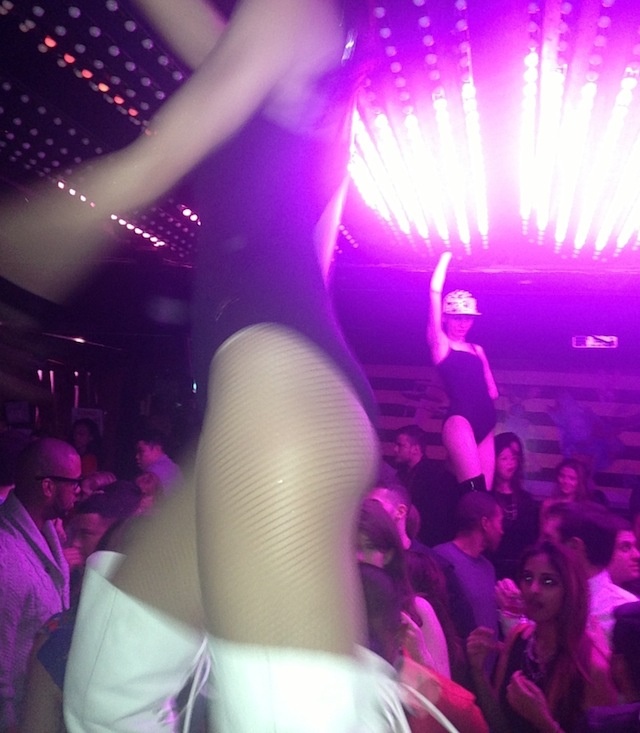 Last night Amalia went to a club and took this photo (below): while dancing on a booth because she is: 1) a hypocrite and 2) knows what she's talking about. She's on Twitter - @graztifarian.