This article originally appeared on Noisey UK.
A lot of great things happened in 2014. Vending machines now accept touch-and-pay debit cards; it's almost possible to maintain a relationship without interacting with another human being; and lots of quality #content went #viral, including an old video of Boris Johnson getting stuck on a zip-wire for three hours.
The arenas of snacking, dating, and visual respite are not alone. Like every year since the advent of the listicle, music has also been great in 2014. Aphex Twin and D'Angelo released albums; unknowns like Bobby Shmurda and Makonnen were turned into stars; Young Thug and Taylor Swift both killed it. And if that's not enough, Weezer got good again, Prince made a comeback, and Lil B gave a lecture wearing a blazer with nothing underneath. Plus we finally know the secret of how Drake manages to keep his trousers lookin' so damn fresh.
2014 hasn't been a year solely consisting of surprises, smiles, and serenity though. A lot of fucked up shit happened and, aside from the obvious international and national tragedies, some of it took place in music.
Because it's important to take the good with the bad—key reference: "remember, the sweet is never as sweet without the sour, and I know the sour" (Vanilla Sky, 2001)—it's time to remind some musicians of the dumb, yet also human, mistakes they made this year.
50 Cent and the Baseball Pitch
Major league baller Fiddy "50 Cent" Jackson is definitely responsible for one of 2014's best, and also worst (for him), pieces of content.
For reasons known only to American sports fans, 50 Cent was invited to throw a ball during a baseball game in May and, as the story goes, he royally fucked up throwing that ball. The above video lives on as evidence.
Alex Turner and the Mic Drop
As you would be forgiven for not remembering, Arctic Monkeys won Album of the Year at the Brits. In an act of pure rebellion, the likes of which hasn't been seen since Hugh Grant threw a Tupperware container full of baked beans at the paparazzi, Alex Turner chose to accept this award with an op-ed about the changing fortunes of guitar music ("that rock and roll just won't go away"). Then he dropped the mic on the floor and said "invoice me" and everyone reacted like this.
Admittedly it wasn't the worst thing to happen at the Brits this year (James Corden brought his own copy of Pharrell's hat), but on the scale of things that happened to music in 2014, it was definitely a low ebb. As if men with guitars don't have a bad enough rep already.
Kasabian Released An Album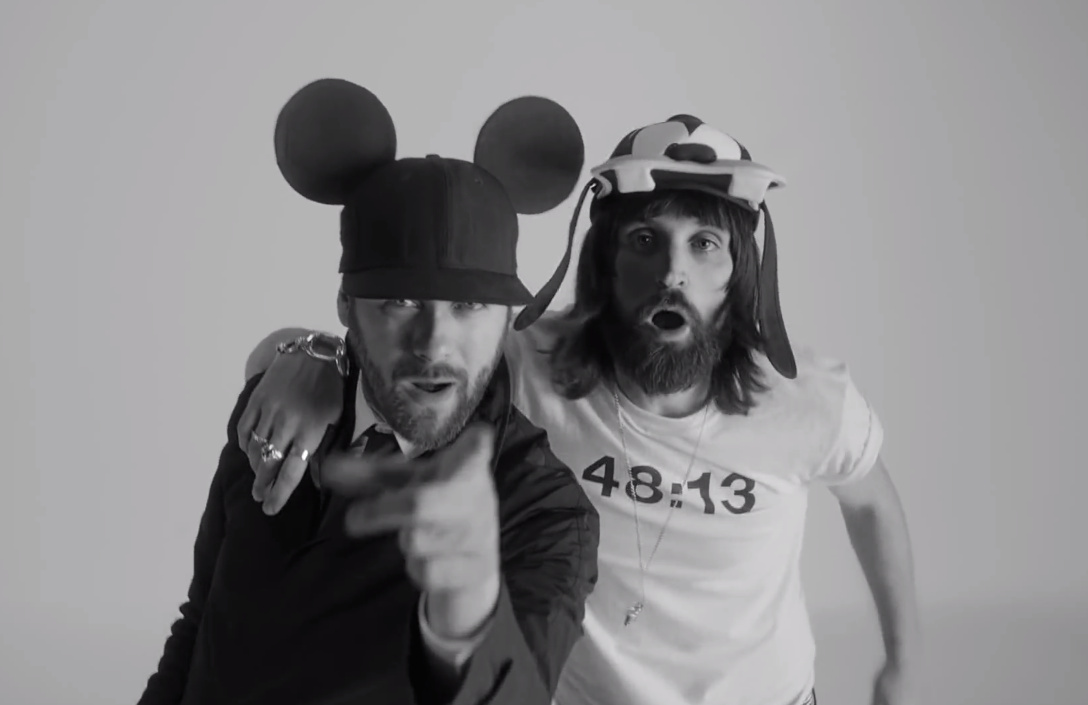 Kasabian's fifth album, 48:13, has appeared in a lot of EOY lists. IDK why though. Not only is the music objectively terrible, the band excelled in the shit-stakes this year with the following escapades:
They released a new record.

The new record's lead single was called "Eez-eh".

"Eez-eh" contained the lyric "Everyday is brutal. Now we're being watched by Google."

The video for said lead single looked like an unused Mighty Boosh sketch, once again solidifying the Kasabian brand as "perpetual 2006".

The T-shirts they sold in support of the new record, bigging up their slot at Glastonbury, were printed with one glaring typo: the wrong date.

Tom Meighan ran over his Dad in a car park in Leicester.
Boris Johnson Suggested That London Propelled the Beatles to Success, Not Liverpool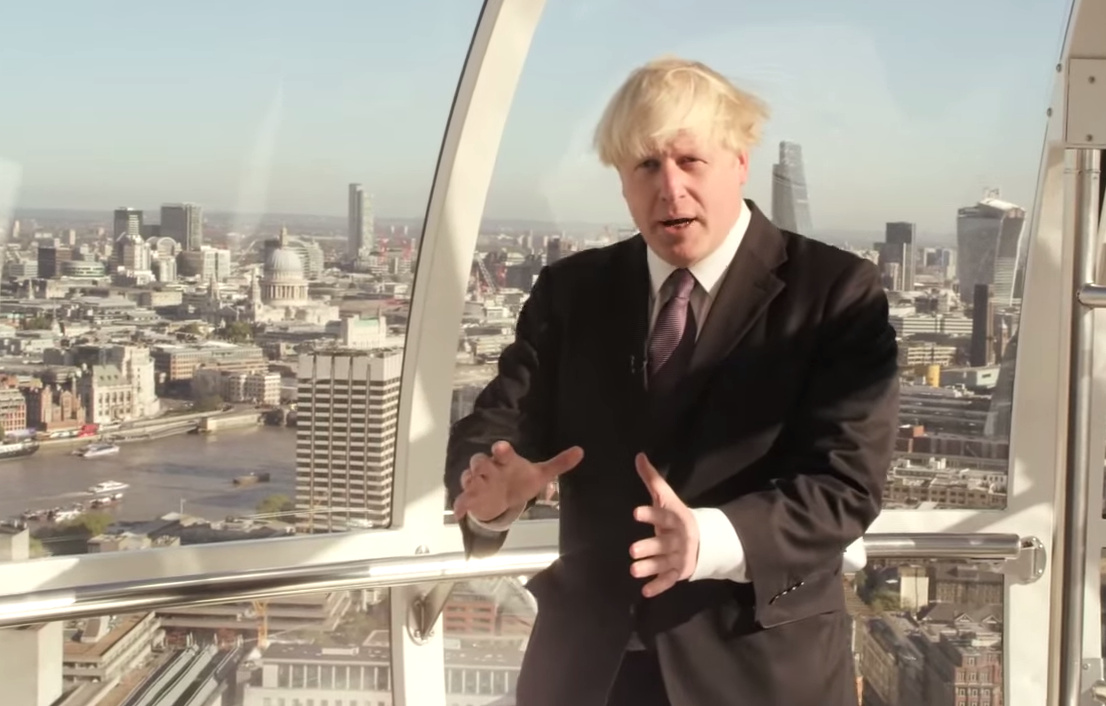 I guess the point Boris made—that the Beatles were from Liverpool, but it was London where they recorded their music—makes sense. Then I remember that Madame Jo Jo's, the Joiners Arms, Buffalo Bar, and countless other iconic London venues were all threatened with closure this year - all of which can be blamed on Boris, a man who probably doesn't understand by replacing culture with a thousand Pret a Mangers and a slightly faster trainline, no band like the Beatles will ever rise in London again. What a floppy-haired pie-eating dumbass *Russell Howard face*!
Sun Kil Moon Acted Like an Overgrown Man-Child

Sun Kil Moon's music is beautiful, akin to sniffing a 15-year old sweater to see if it's still scented with memories—which is why it was strange to see him release a song this year called "War on Drugs: Suck My Cock" in which he told the lead singer of the War on Drugs to suck his cock. We've recounted the entire beef—and how childish Mark Kozalek is—here.
Wiley Made Some Questionable Fashion Choices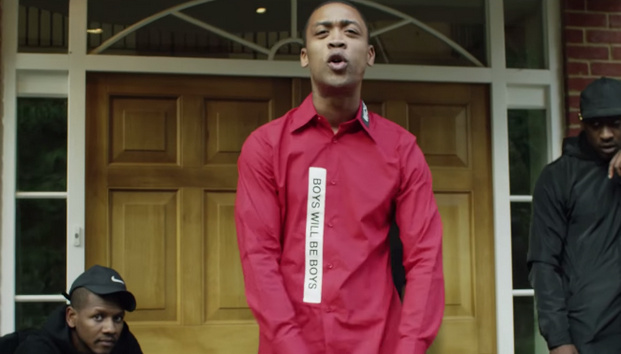 "On a Level" is one of the best tracks released this year. It's a return to form, the video brought the socks and sandals combo back in vogue, and Wiley has found himself again. NGL though, not too sure about that shirt on Wiley. Expect to see in a Cancer Research in Bow in 2015.
Macklemore Dressed Up as a 19th Century Jewish Stereotype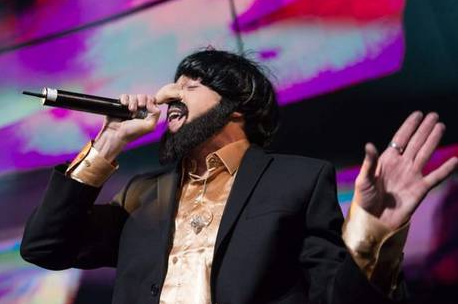 "A fake witches nose, wig, and beard = random costume. Not my idea of a stereotype of anybody" – Macklemore tweeted back in May. "Yep, you're totally right," responded the world, "how wrong of us to think you were dressed up as the dictionary definition of antisemitism."
Misogyny Is Still Rife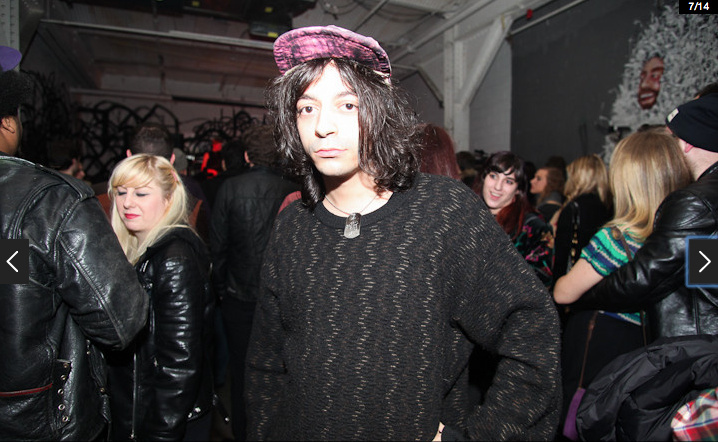 DIIV bassist Devin Ruben Perez rounded up a another colossally embarassing year of misogyny in music, when his 4chan account was revealed to be responsible for a disturbing amount of savage comments about Meredith Graves, Grimes and more. In addition to that shitshow, you had Eminem threatening to rape Iggy Azalea, Future and Yeezy creating a game where you toss gold chains at semi-naked women to earn points, and Gnarls Barkley tweeting in a derisory manner about what exactly constitutes a rape victim.
2014's amplified conversation about feminism should have raised the bar of sensitivity across the board, and instead it seemed to radicalize a select few. Down with that shit.
Justin Bieber's Series of Unfortunate Arrests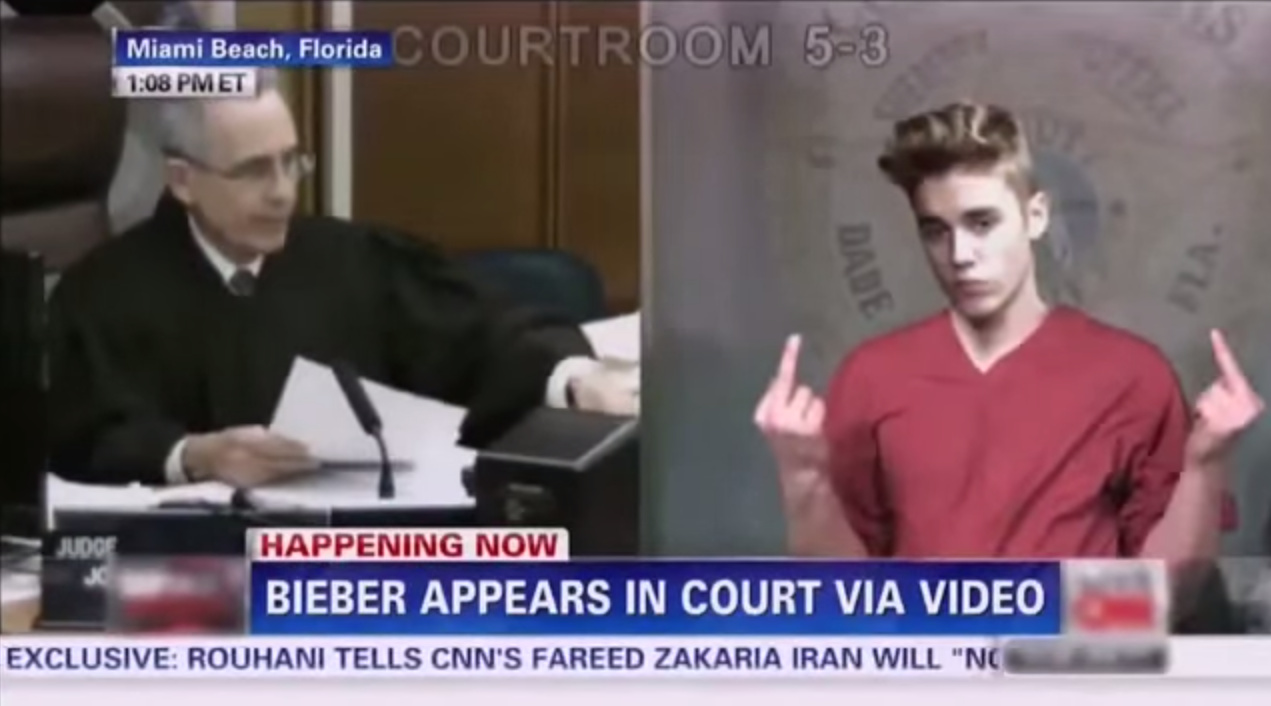 Despite starting it off by dropping a video with Chance the Rapper, who is basically relaxation incarnate, Justin Bieber has had a severely unchill year.
Egging his own neighbourhood, drag racing in a Ferrari, crashing his Ferrari (and then comparing the accident to Princess Diana), getting lit with his dad in a private jet, crashing an ATV into a minivan and then starting on the people in the minivan… I could go on, but this year Justin Bieber finally reached a level of impeachability that booted away the remainder of the fucks he once gave about anything. Now he treats the world like his own personal Disneyland and runs around doing whatever the hell he wants, only stopping to apologize when he absolutely has to. Basically, he lost his fucking swag.
Things appear to be turning around, though, because his hair looks like this now.
Follow Ryan, Emma and Joe on Twitter: @RyanBassil, @emmaggarland, @Cide_Benengeli