People Versus Nature at the Sled Island Music Festival
Despite last year's terrible weather conditions, Sled Island remains one of the best music festivals in North America.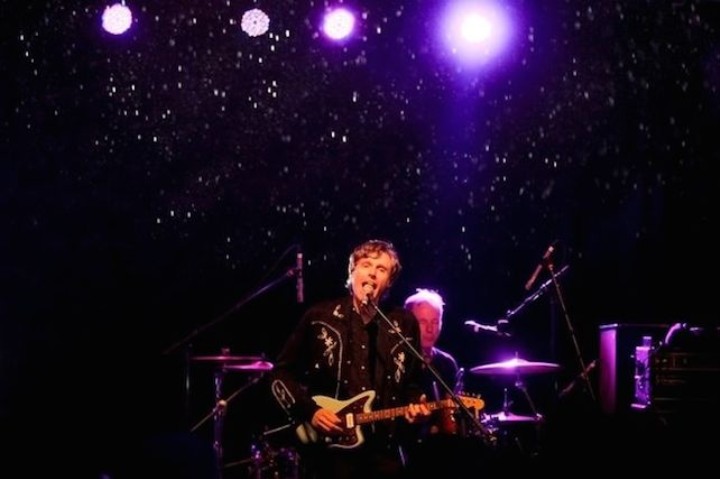 "Nobody Rains on Our Parade". For Calgary's Sled Island Music Festival, this was more than just a slogan and a hashtag, it was a defiant middle finger to the heavens. It's pretty easy to say that if we Calgarians had our way, the massive floods that wrecked the city last year wouldn't have happened, taking Sled Island along with it. But nobody was prepared for what came next, with the people of Calgary and Edmonton putting together last-minute shows for many of the bands set to play the festival who were now stranded. Makeshift DIY showcases were taking place anywhere they could, with house parties popping up all over Alberta and becoming makeshift venues. Sled Island may have sunk, but the spirit of the festival lived on in these impromptu shows, and it's this outpouring of community support that allowed the festival to make a triumphant return this year.
Even in the face of rainfall, the shows were packed this year. People came out in droves and it felt great. There was definitely a communal aspect to the festival, as it became easy to differentiate between city dwellers and the people who were heading to catch Killer Mike at the Republik, or Mission of Burma at the Legion. The latter act played with the vitality of a group twenty years younger, conjuring a storm of frentic post-punk, and I caught Bass Drum of Death play twice. Both times were exciting affairs that energized their surroundings and more importantly, were loud as fuck. Roman Polanski's Baby and Screaming Females played a show together in the parking lot of a bar and they were both equally inspiring with their unique takes on punk rock, and getting to hear Rhye in a church is a highlight I will take to my grave.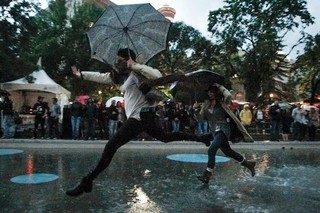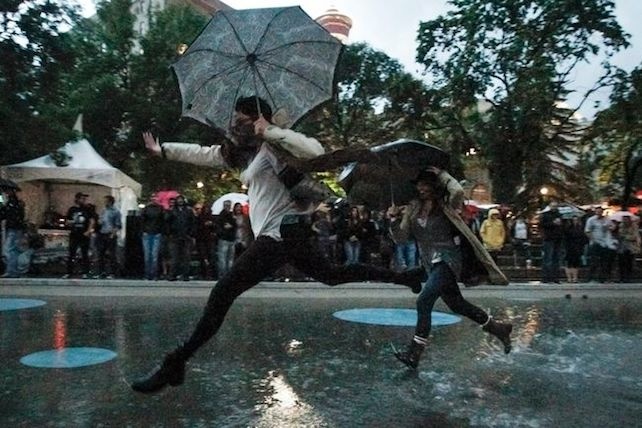 The connection between those acts, and Sled Island's great secret, resides in putting together a well-selected list of live music. It's still all about the curation. Right now, festival culture is at a point of oversaturation. A lot of music festivals are content to put together bills made up from the same pool of major league talent, minus one or two acts. There's very little to distinguish your Lollapaloozas from your Coachellas and Bonnaroos, and even less to distinguish the music festivals that come through Canada.
While it has the ability to nab big name acts, there's never been any move on Sled Island's part to grab what's currently on the annual festival circuit treadmill. What it lacks in major brand recognition, it more than makes up in its careful selection of acts, especially when it comes to involving local talent. Over 250 bands plus film, art and comedy acts were at Sled Island, and a strong percentage of those acts were from Alberta. With multiple shows all happening at the same time, you require a plentiful supply of acts to play. And as one of the bigger festivals in Western Canada, Sled Island is in an unique position to champion Alberta-grown talent. Why wouldn't it leap at the chance to do so? It's favouritism, but it's not blind, nor is it shoved down your throat. Seeing Edmonton musician Doug Hoyer open for St. Vincent not only felt sensible because he played a clever brand of pop music that fit right in, but watching him win the audience over was a surreal sight. With festival culture the way it is right now, niche-driven festivals like Sled Island will only become more vital in showcasing unique and challenging music. I mean, it was named one of the top 14 music festivals of 2014 by TIME for a reason. Fuck the rain and fuck the floods, if you define a festival by its crowd, then Sled Island is the best in the world.
Jibril Yassin is a writer living in Edmonton, Alberta. He's on Twitter.