We Spoke to Pimpton about the Hip-Hop Empire He's Building in the Middle of Canada
A prairie emcee's insights on how to get rappers paid and his favourite weed strain.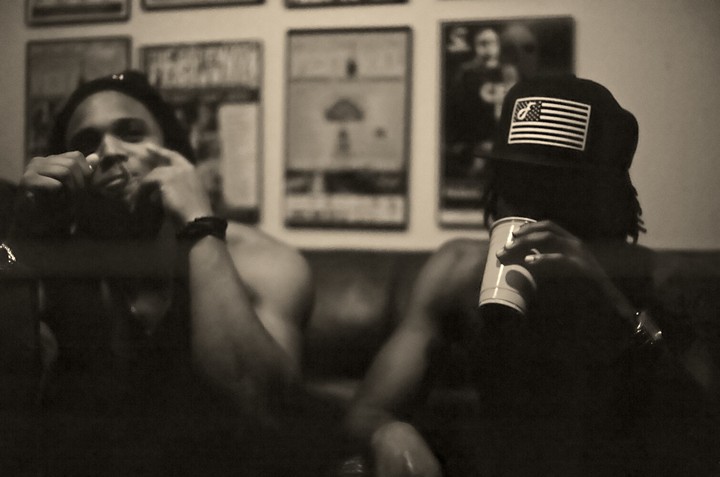 All photos by Stephen Simons
People recognize Pimpton on the streets of his home city Regina, Saskatchewan, where the rapper consistently packs shows. His fans know his lyrics and buy his branded clothing. As someone who grew up in the same province—a place mostly known for country music and the Roughriders CFL team—it seems improbable for anyone to launch a hip-hop career on the prairies. However, the scene is growing and so is Pimpton's influence.
During a late-July concert at The Artful Dodger, a chill Regina venue, Pimpton touted his status as a Saskatchewan emcee. Singer Shantel Stuart, emcees Markout Music, Blacktop‬, Ursa Maja‬, Kwame Dolo‬ and other members of the CJE crew– Pimpton's hip-hop affiliation–opened the night. The event kicked off a round of upcoming CJE tours, including a stretch with Demrick, Adlib and Battle Axe Warrior Madchild starting in September. Last year, Pimpton released the KCMKV2 album, which includes Madchild on the amped up track "The Roaches Vs The Chosen." Other songs feature Canadian artists like Joey Stylez and Andre Nickatina.
The audience got jumping when Pimpton took the stage with the hard-hitting bars of "All Men are Mortal." Periodically, he would cut the music for shout outs and to hand out tequila shots. The night felt like a private party, complete with an on-stage twerker wearing Pimpton-brand booty shorts. Backstage, it was nearly impossible to be alone with the man for more than a few minutes. Women, hungry emcees, and fans wanted to be around him. They lined up for photos and passed him lit joints. Not that Pimpton is short on weed: he is a medical marijuana advocate with a preference for small-batch, seasonal pink kush. Before the show, we spoke to Pimpton over the phone to find out what it takes to elevate hip-hop on the Canadian plains.
Noisey: You get pretty philosophical in your music but still do the party rap thing.
Pimpton: I'm a philosopher. That's my university degree. A lot of the stuff you're hearing now is closer to my commercial sound. When you're having drinks and whatnot, you don't want to talk about your life. You just want to have fun. That's a huge market… I try to infuse thought-provoking lyrics in my songs because that's just me.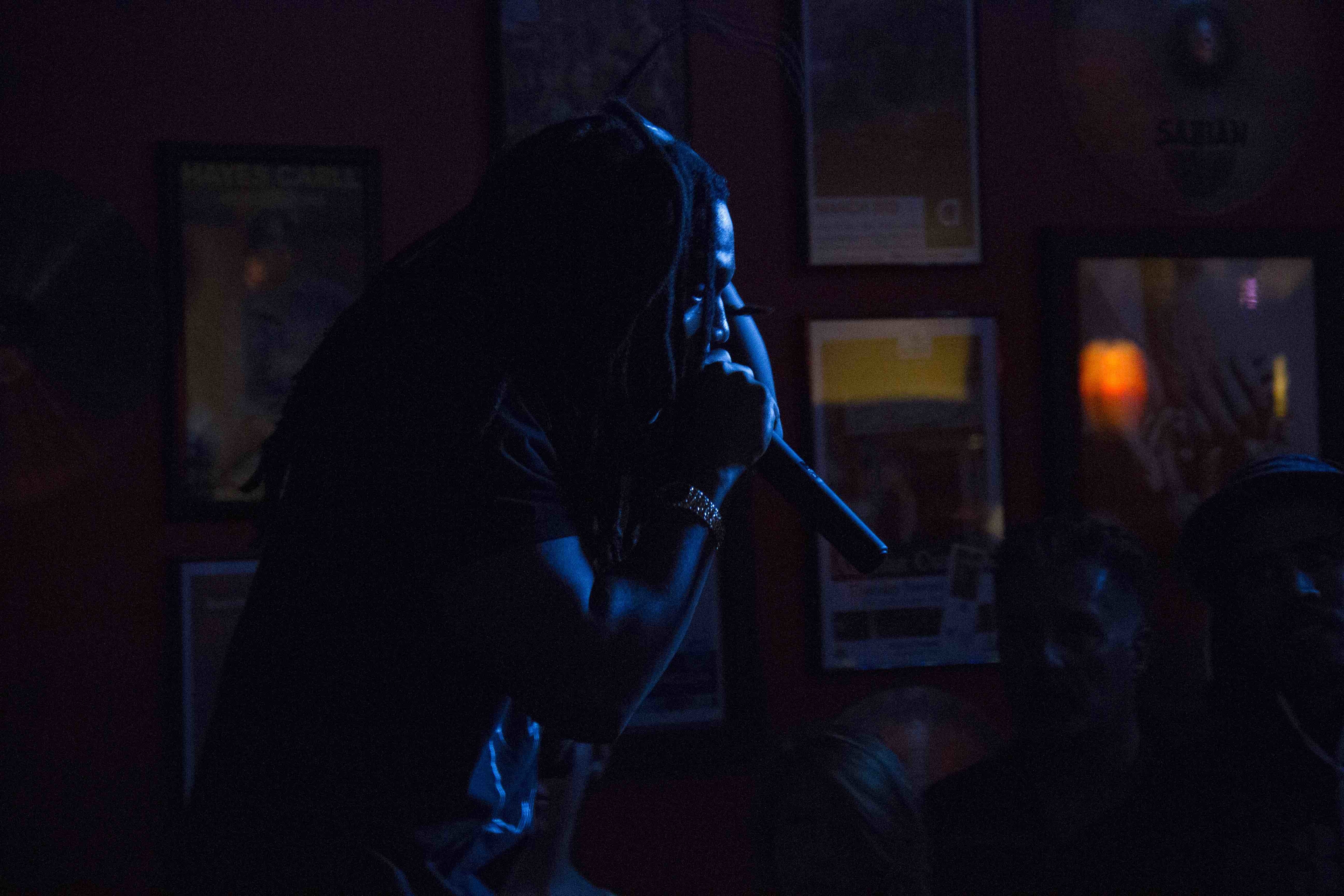 A song like "The Roaches Vs The Chosen" seems like a good example.
That one has a bunch of commentary about a certain kind of status reinforced in hip-hop. As soon as I heard that beat, I felt like Madchild would be hella good on that. He ripped it. I toured with him through Saskatchewan around 2013 for the Dope Sick Tour, and I saw the way he moved the crowd and rocked shit… That verse he sent back [for The Roaches] – I was stoked. Madchild was being competitive back with me on this track. He caught the vibe. I was on my KCMKV2 tour out west, and we linked up with him and played a few shows. He's the homie now. We're going to be on a 40-show tour across Canada and the US in September. He's got that new album out, Silver Tongue Devil. Definitely check that shit out.
What's it like being a Saskatchewan rapper? Some people might think that's an oxymoron. Is there a rap scene in Saskatchewan?
We definitely have a rap scene. In comparison to any other rap scene in any major city, per capita we're pretty close. Haha! It's small, but because there are shy people. The amount of rappers that live in Saskatchewan is next level. The rappers here never consider it as a viable income. But you go to the parties, they're rapping. You go to the clubs, they're playing rap music. There's a fuckin' rap scene here. Apart from me and the other pioneers like Def3, no one else has stepped up to the plate. People get consumed with their nine to five; they don't consider this a source of income.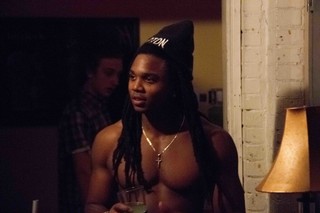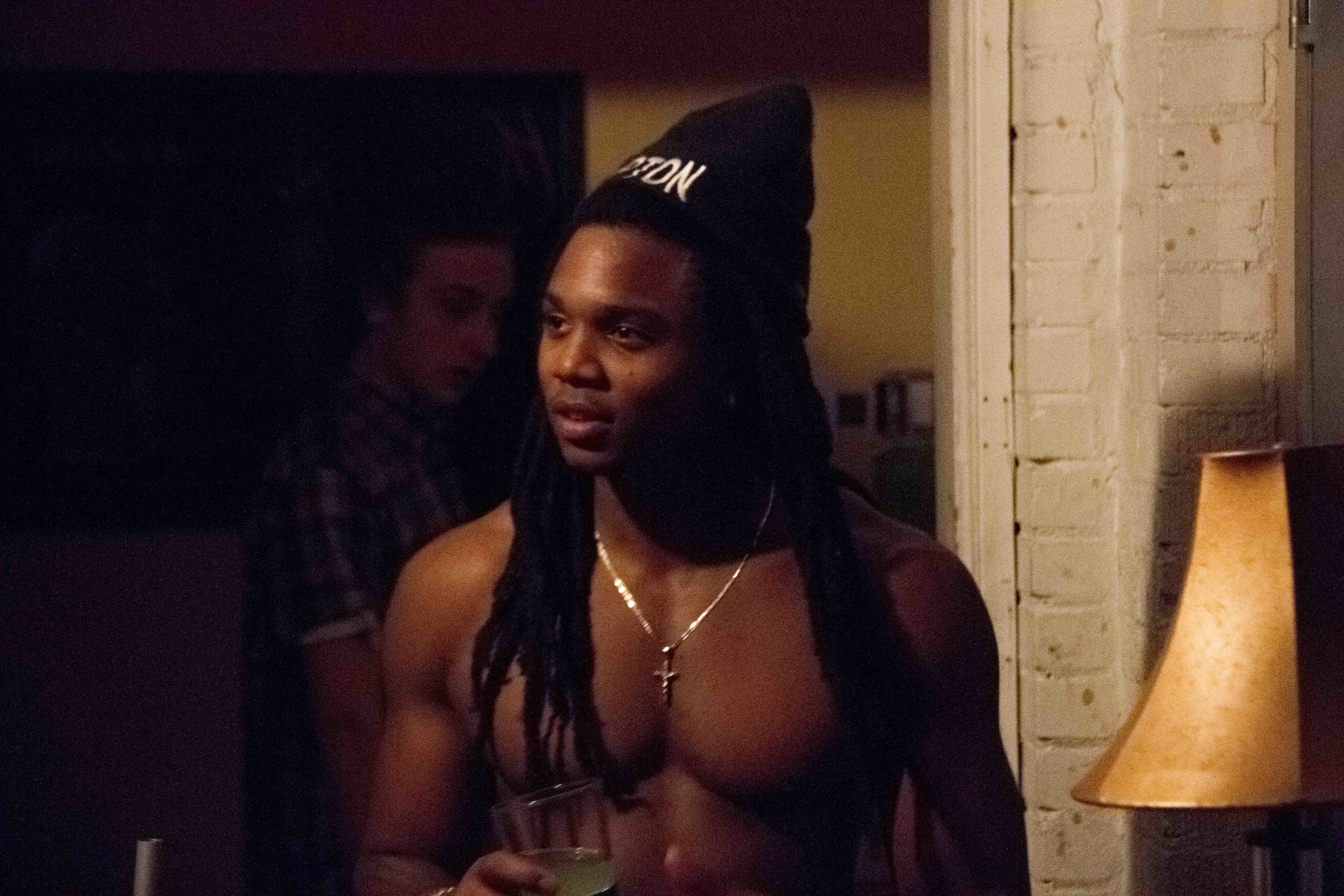 Is rap your primary job?
That and the clothing. We have the Greater Than Potential Clothing line now. Basically, touring, the clothing and selling verses. There's a demand but it takes the youth coming into power. The only thing that holds the scene back is us.
Any comment on that photo circulating online? It's of a guy wearing your branded pants around his ankles while having sex with a lady at the Craven Country Jamboree festival this year.
Haha! Hope it goes viral.
Do you care about putting Saskatchewan on the map?
Absolutely. That's the goal. I want to make it a major player. I want the music big shots to come here and invest here.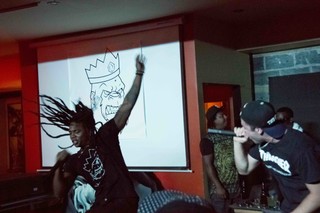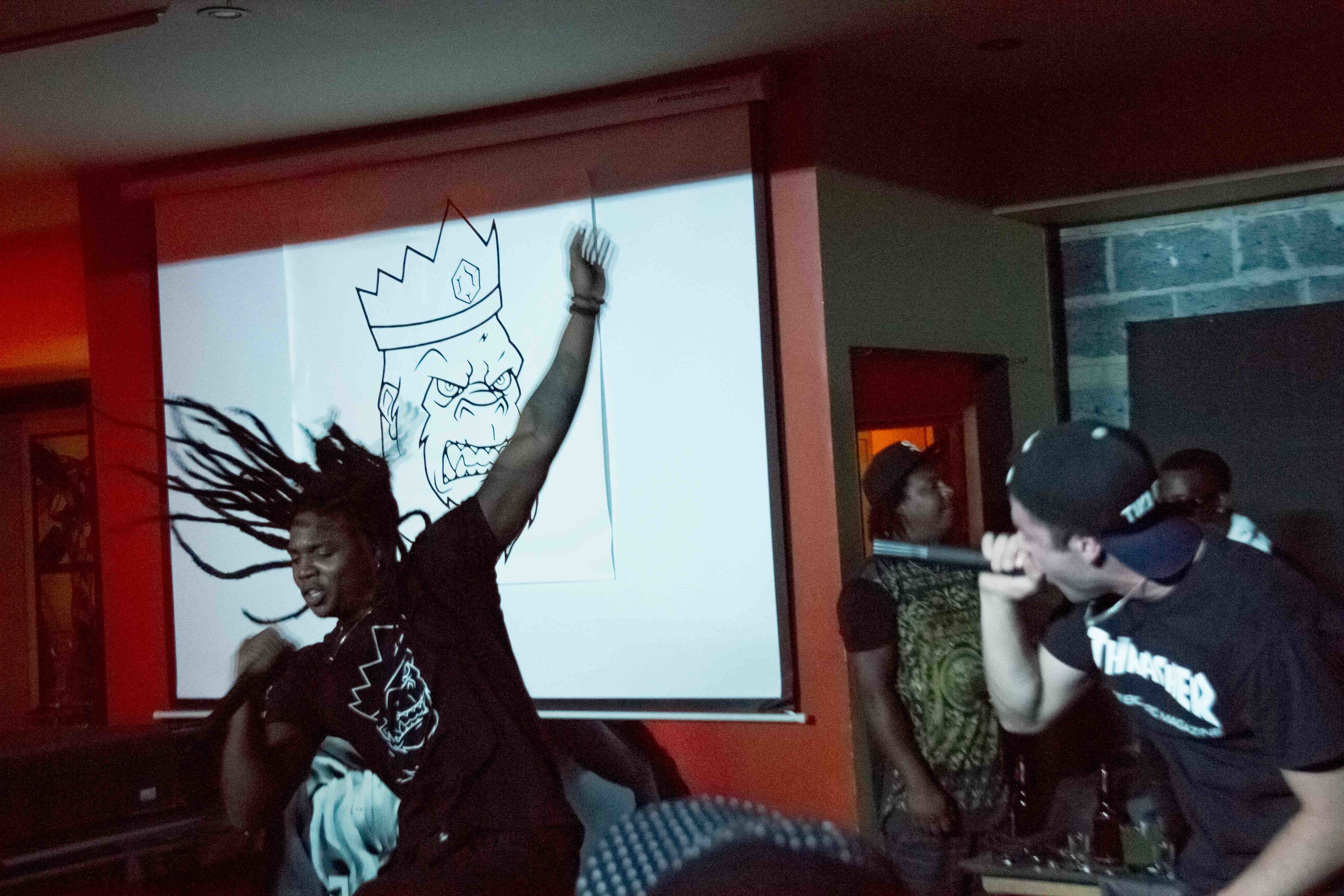 Quality wise, your early videos were surprisingly good for an indie artist. When did that become important?
When we started shooting these videos, it was two of us. Just me and the camera guy. Then we would get the homies out to come kick it with us. Maybe throw a barbeque and just do it like that. The internet was really fucking happening for independent rap artists. This was around 2010. Soulja Boy was big at the time, and everyone realized we could do this ourselves.
Then we wondered what it would take to compete with those guys from California and Atlanta and whatnot. They're using the same equipment, but what's the difference? We basically studied the shit and realized we need more money so we can invest in ourselves to make better products. My manager went and worked on the [oil] rigs for a bit just to get more money. We live for this shit. What happened was we ended up linking up with a producer named Be El Be. We flew them out here and shot a couple videos. Now he works for Birdman. Then we linked up with Andre Nickatina and did a video with him and got our budget up. Be El Be warned us–he's calling me right now. That's hilarious.
Really?
Yeah. He's literally calling me right now. I'm not gonna answer it. Anyway, he warned us that once you get that high, you might plateau and start overspending.
I heard you have a reputation of getting artists paid. How the fuck do you that in Saskatchewan?
Ultimately, we created a demand and now we have our base rate. We can turn people out to a show. We get our team on it. CJE is a Saskatchewan-based hip-hop collective. It was started to develop a notable scene. We grew up together. We got a skate team now. We got homies who rap. We got Taylor Mabbott, Killah Ralph, my homie Leroy–man, we got members. That's the crew. We have weekly meetings and shit, you know? To make sure we don't have overlapping album releases or whatever. Awet Mehari is my manager. We were the minds that said "Fuck everything. Let's just do it." Propagate Records is the label.
Do you feel the odds are against you?
I do, but it's fun. They say Pimpton on the news now. We're making the scene and establishing the city. We're projecting an identity.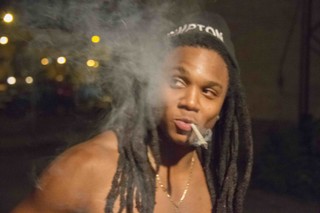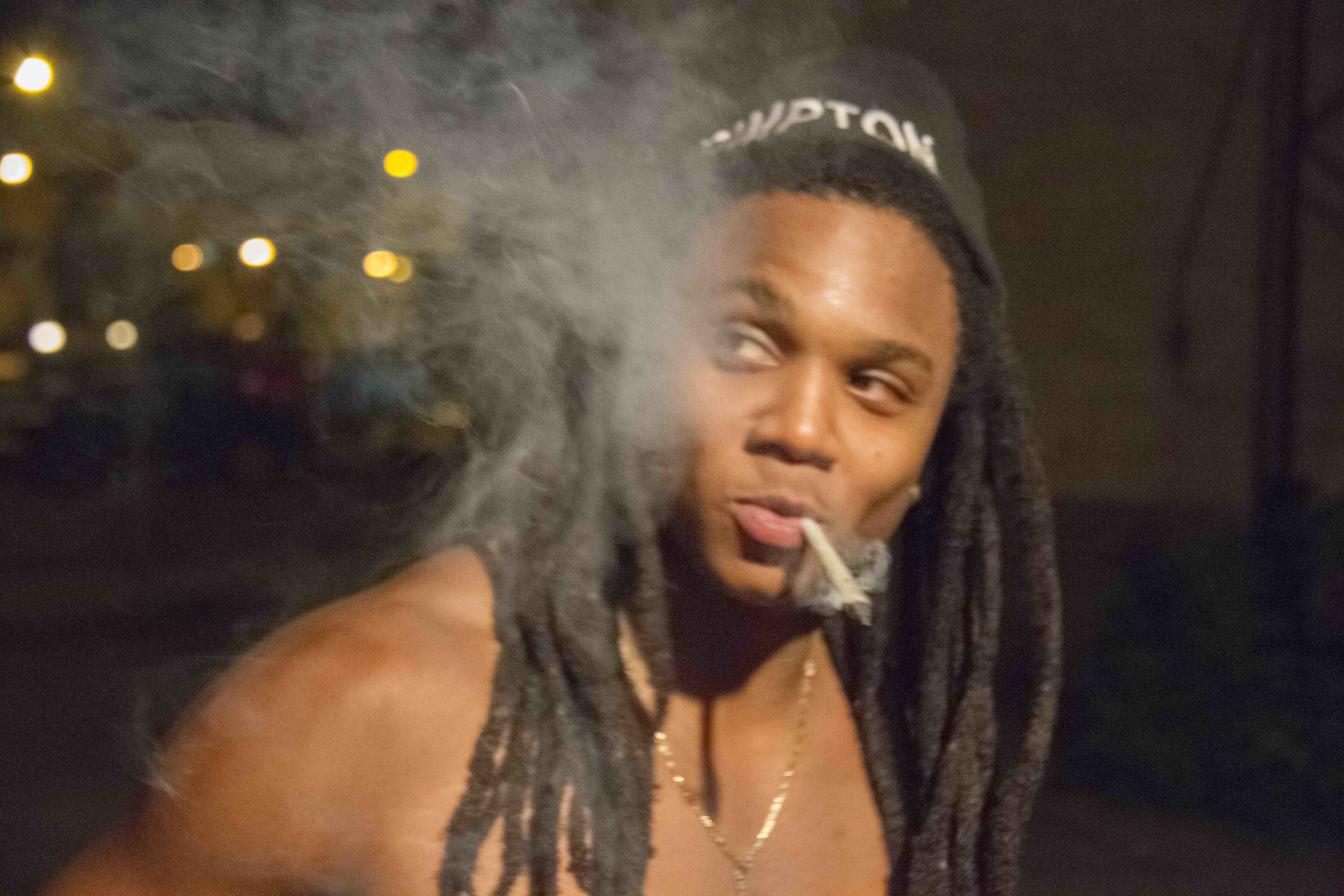 Tell me about your weed obsession. You like weed.
Like is not the right word. I love weed. I'm very much a part of the weed culture. I play at the annual Prairie Cannabis Cup. I've had my medicinal marijuana license for the past four years. Where I grew up, I went to a community school and had struggles there. I needed a different route, or I would have been one of those kids getting arrested. Me smoking weed was something that stopped me from buying into that shit. I just didn't give a fuck about those negative things.
What are you smoking right now?
I have countless medicinal strains. My favourite is a pink kush my grower, Tim Selenski, does at The Green Canvas. That was one of the first local dispensaries in the province. Tim was one of my first sponsors. That's one way we started getting the homies paid. We went around town to people who claimed to be lovers of hip-hop and asked them to sponsor us. They knew this little pimp was gonna get it, so they invested.
Devin Pacholik is a Canadian writer with bargain-bin rates on verses. Follow him on Twitter