Tune in Sunday for Episode 18 of VICE on Beats 1
We catch up with Bay Area rapper Keith Jenkins, and Long Beach singer-songwriter Korey Dane performs live in-studio for us.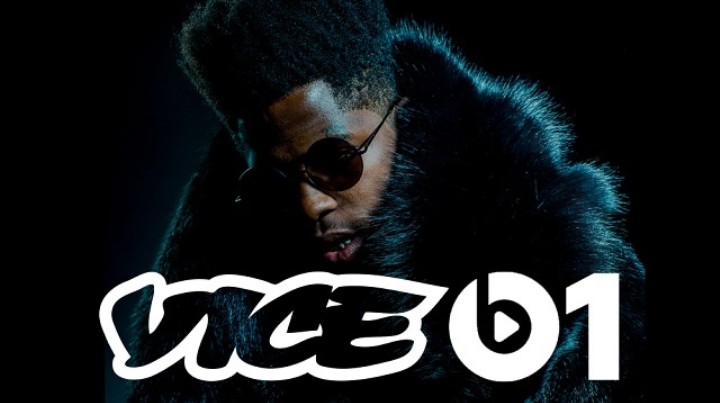 Start November off right this Sunday with episode 18 of VICE on Apple Music's Beats 1 radio. The opening megamix includes music from Wet, California Furniture, and Conner Youngblood as well as a world premiere remix from Mexican singer-songwriter Natalia LaFourcade and a brand new song from up-and-coming rapper/producer Wara from the NBHD.
Following the mix, we sit down to speak with Long Beach, California-based singer-songwriter and guitarist Korey Dane, who played us a handful of cuts from his forthcoming album Youngblood, including a gorgeous cover of the Mazzy Star staple "Fade into You," live in studio.
For the show's final segment, we move up the Left Coast to catch up with Bay Area rapper Keith Jenkins, who you may have recognized a few years back as Stunnaman from The Pack, the hip-hop quartet that also launched the careers of Lil B and Young L. Keith is yet another Pack member making waves on his own, and he'll premiere new cuts for us, including collaborations with the Based God and Chance the rapper.
As per usual, check out VICE episode 18 tomorrow, Sunday, November 1, at 10 AM EST / 7 AM PST and again at 9 PM EST / 6 PM PST. Until then, peruse the playlist below.
VICE MEGAMIX
Wet - "Weak (Clams Casino Remix)"
DP - "Jabar"
Conner Youngblood - "Diamonds"
California Furniture - "Yellow"
Natalia LaFourcade - "Lo Que Construimos (Michael Brauer Remix)" **World Premiere**
Korey Dane - Interview and Live In-Studio Performance
Korey Dane - "Heart Out West (live)" **World Premiere**
Korey Dane - "You'll Be Had (live)"
Korey Dane - "Fade Into You (Mazzy Star Cover) (live)"
Korey Dane - "The Lion & The Keeper (live)"