Retrospective Reviews: Gordon Lightfoot's "Summertime Dream"
His twelfth album as a national treasure.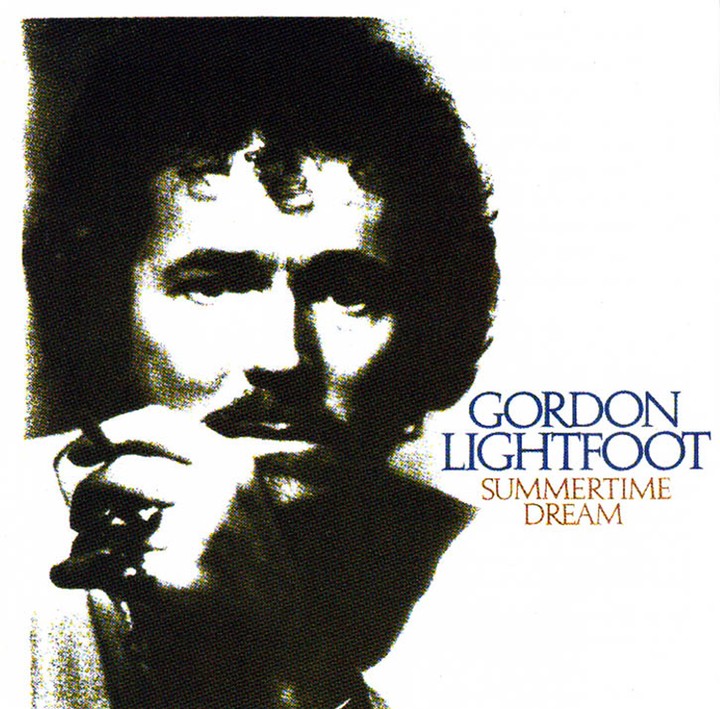 By the time Gordon Lightfoot released Summertime Dream in June of '76, he was already being referred to as Canada's greatest songwriter. Having long since achieved success topping the folk, folk-rock and country music charts internationally, Lightfoot helped to shape the folk-pop sound of the 60's and 70's and defined a style of narrative songwriting that has endured for more than fifty years.
Despite being Lightfoot's twelfth album, Summertime Dream, which was recorded at Eastern Sound Studios in Toronto and released on Reprise Records, did manage to peak at #1 on the Canadian RPM national album chart and #12 the US Billboard pop chart, but also marked the apex of the singer's commercial career.
Having hit his stride as a solo artist six years prior with the release of "If You Could Read My Mind," the 1970's were a particularly fruitful time for Lightfoot. In addition to securing a number of gold and platinum albums of his own, he found chart success as a songwriter whose works were being covered by everyone from Elvis Presley, Johnny Cash, Hank Williams Jr. and The Kingston Trio to Jerry Lee Lewis, Neil Young, Bob Dylan and Peter Paul and Mary.
At the time of its release, Summertime Dream, spawned only one hit, "The Wreck of The Edmund Fitzgerald," but the song, like Lightfoot himself, has gone on to become something of a national treasure. Regarded by Lightfoot as being "his finest work," the haunting ballad, which recounts the tragic sinking of the SS Edmund Fitzgerald on Lake Superior in November of 1975, centers itself on Lightfoot's deep baritone voice, folk-based twelve-string acoustic guitar and poignant lyricism.
Inspired by a Newsweek article about the shipwreck, titled "The Cruelest Month" (originally published November 24, 1975), "The Wreck of The Edmund Fitzgerald" showcases both Lightfoot's artistic strength as a storyteller and his ability to present deeply moving, historically rooted, long-form narratives to a mass commercial audience––something we first saw from him on 1967's Detroit riot-based, "Black Day In July."
Structurally, the song is a-typical and far from a traditional pop hit and yet, "The Wreck of The Edmund Fitzgerald" shot up the charts becoming a cross-genre success (#1 in Canada, #2 on the US pop chart & #50 on the US country chart).
Most who have heard the song recognize its striking sense of authenticity, something that can be both attributed to Lightfoot's time spent agonizing over the accuracy of the factual information presented within the lyrics and his own personal passion for recreational sailing on the Great Lakes. While he did take a few artistic liberties with the storyline as writers often do to express the emotional intensity and weight of the situation at hand, such imagined renderings had also become a defining characteristic of the folk genre at the time.
While the success of Lightfoot's Summertime Dream really does begin and end with "The Wreck of The Edmund Fitzgerald," the album possesses other noteworthy tracks. "Race Among The Ruins," which is more traditional folk-pop sounding song, was the album's second and final single, however it wasn't anywhere near as successful as its predecessor, and peaked at #65. "Never Too Close," which is an acoustic country-tinged tune, relishes in faint flourishes of steel pedal guitar and speaks to being young and foolish but never meaning any harm. Then there's the contemplative "Spanish Moss," which longs to right the wrongs of a past Southern love.
Although 1976's Summertime Dream marked the beginning of the end of Lightfoot's commercial career as a solo artist, he certainly went out on a high note. Not only did he secure yet another #1 album, he did it on the back of a single song that has today become one of pop music's most cherished ballads and a benchmark of true songwriting ability.
Juliette Jagger is a writer living in Toronto. She's on Twitter.