Yesterday AFL CEO Gillon McLachlan announced that Tom Jones and Ed Sheeran would headline the entertainment at this year's AFL Grand Final.
That's good news for two of Australia's more marginalized groups, redheads and the Welsh, but bad news for those who find themselves easily bored with average entertainment. Even the grandmothers in the Richmond cheer squad were like "whatevs".
The Welsh rock legend Jones and English soft popper Sheeran will perform at a pre-match concert as well as at a post-game event at the MCG. Inbetween they will stand around nursing beers and feigning interest as the deliberate out of bounds rule is explained to them.
Joining Jones, 74 and Sheeran, 23 in Melbourne on September 27 will be the re-heated Olivia Newton-John performing the national anthem and veteran singer Mike Brady, with an updated (air horns and a DJ Mustard remix?) version of his chestnut, "Up There Cazaly".
With the exception of Brady, nobody performing at this year's final could probably name a player competing on either team.
The AFL has an undistinguished history of serving luke warm entertainment on it's biggest day dating from the late 70s with Barry Crocker, through to Rolf Harris and Daryl Somers in the 80s, to recent times with the Temper Trap in 2012 and Birds of Tokyo last year.
The two most infamous Grand Final performances were Angry Anderson shrieking "Bound for Glory" from a batmobile at the old VFL Park in 1991 and Meatloaf in 2011 that led to Monday morning radio talk shows jammed with callers coming up with variations of "that was complete horseshit".
Here are some acts that the AFL should have picked for the Grand Final day entertainment: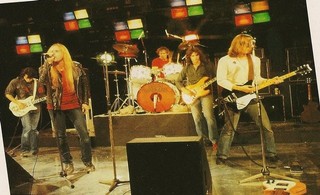 Radio Birdman
A recently reformed Radio Birdman that includes foundation members Deniz Tek, Rob Younger and Pip Hoyle performing "Aloha Steve and Dano" in the middle of the MCG would be pretty special. Tek may be American and the others members from Sydney but they'd still know more about footy than Lionel Ritchie.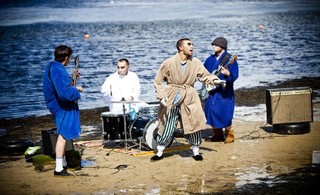 Eddy Current Suppression Ring
The answer from these guys would most likely have been a no but the AFL could have at least asked one of the most vibrant and dynamic Australiain acts of the last ten years. ECSR probably don't have enough of an audience/profile in the typical suburban footy strongholds but we are betting that former Richmond player and current AFL commentator Matthew 'Richo' Richardson and some of the cooler Dads in Diesel denim would have heard of "Which Way to Go" on Triple R radio.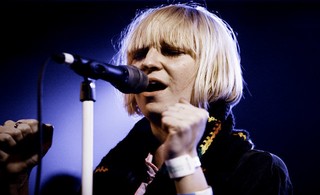 Sia
As one of the most in demand singers and songwriters in the pop world, Sia would bring another dimension to the entertainment on AFL grand final day — talent. A performance of "Chandelier" would help TV ratings and lead to more interest from a general and a US audience.
The Hoodoo Gurus
A great back catalogue and a still solid live show makes the Gurus a fun addition to the AFL's big day. Footage of people singing along to "What's My Scene?" or it's variation "That's My Team" on the televised scoreboard would make every 6pm television news brodcast in the country.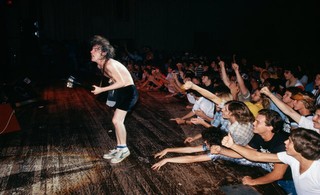 ACDC
Fuck it. The AFL has enough money. Just call up Angus and ask how much it would be to have ACDC play 'Whole Lotta Rosie" and "Let There Be Rock" at halftime. Sure it may cost a bit but it would establish the AFL as not only the greatest sporting code in Australia but the world.