Travel can be tough, especially in cosmopolitan Europe. Unlike some of the more cost-effective travel spots around the world, European travel will gouge you with €6 coffees, €20 museum entry fees, and €200 a night hotel rooms the size of a tea pantry. One week could make you cough up more than double a month's rent. It's one of the main reasons why people think travel is a luxury beyond their budgets. But I'm a frugal spend-thrift who has zero chill for that nonsense, and I'll be damned if I don't enjoy a long European adventure within my means. I can't afford a luxury hotel, I can't even afford a dentist.

Thus an idea was born. Could I travel across Europe for 30 days, hitting at least 12 different cities, and live off of a mere €15 a day? That's no more than €450 total.
The short answer is yes. The long answer is HELLS YES.

Here's how I did it:

My strategy was to visit cities somewhat off the beaten path, places that I've never been before, places that most travellers may gloss over the first time they gallivant across Europe. I chose:
Split, Croatia; Ljubljana, Slovenia; Padova, Italy; Innsbruck, Austria; Salzburg, Austria; Cesky Krumlov, Czech Republic; Nuremberg, Germany; Strasbourg, France; Frankfurt, Germany; Cologne, Germany; Bruges, Belgium; and finally, Utrecht, Netherlands.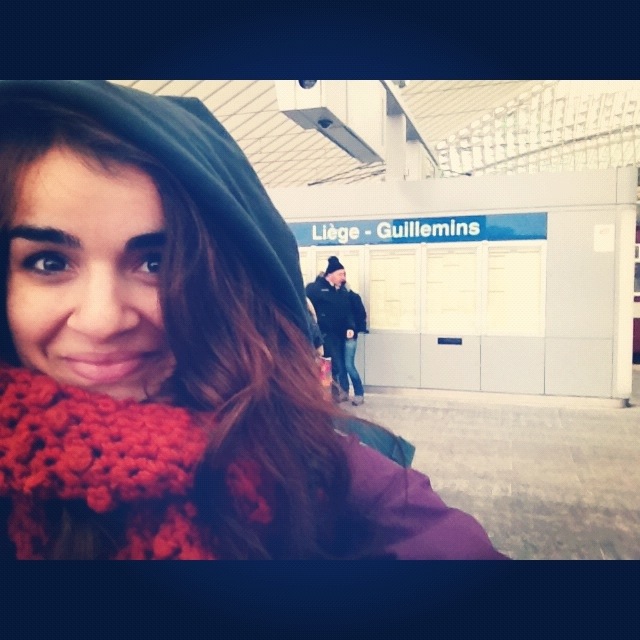 These are mostly small spots—only Ljubljana is a capital city. (Rome and Berlin can wait, they're not going anywhere.) Also, much of my trip took place in Eastern Europe, where prices are dramatically cheaper than say Madrid, Marseille, or Lisbon.
I got a Eurail Global Rail Pass that allowed me unrestricted train travel to 23 European countries over the course of 30 days and was way cheaper than point-to-point tickets. And I also avoided reservations, which cost an extra €20. You have to take slower regional trains, but you end up in much weirder towns and more interesting scenery.
Even though I love cheap youth hostels, this was one time when even they wouldn't serve my purposes. My mere €15 a day wouldn't even cover one night at a hostel. Instead I used Couchsurfing.org, where people from all over the world connect online and offer their couches to travellers for free. It's a great way to meet locals and to save your hard earned pennies. Even though I'm a solo woman traveler, I made smart choices and met some amazing people. I stayed with such interesting and varied hosts: from Erasmus students who were improving their Italian in Padua, to Bossaball players in Ljubljana, with a wanna-be hotelier in Split, and a young woman in Nuremberg who just wanted to meet someone from another country. Most of the time I was crashing on their chesterfield, but every once in awhile, I would get a blow-up mattress or a cot. In Utrecht, my gracious hosts had an entire spare room with a bed for me! I've never been more appreciative of a twin bed in my life.
Crashing at people's apartments also allowed me to cook my own food, which saved a ton of money—after making a big vegetarian Shepherd's Pie with my Couchsurfing host one night, I had leftovers for a week. Breakfasts were usually generously provided by my host which wasn't something I expected but if we got along well, the offer was almost always there. Lunches and dinners were almost always leftovers that I would eat on my train journeys, and if not, it was super easy to buy a baguette and sandwich fixings that could last for a few days. This was no time to be eating out at delectable European eateries, but once I found that my budget surplus was higher than expected, I allowed myself one meal every so often at a cute bistro or an inexpensive dinette. The question of booze comes up a lot when you're on holiday, especially in Belgium and Germany where the brewskies are very cha-ching. But this gal—your heroine—is teetotal. I never touch the stuff, so that definitely helps save big and stay under €15 a day.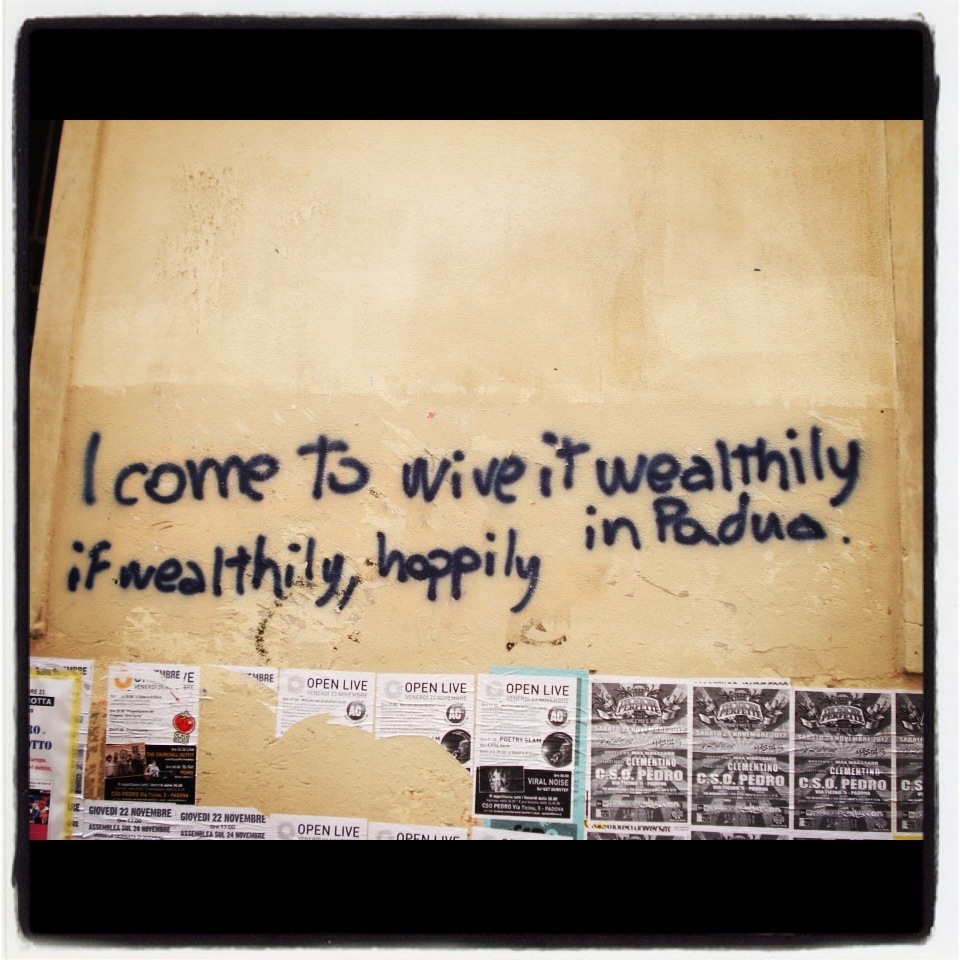 As I moved from Eastern Europe to the West, prices for pretty much everything went up. I realized I wasn't going to be able to afford admission fees for most of the tourist traps. I regularly consulted Use-It, a series of free city guides written by locals. With the locals advice at my fingertips, I found the best vegan currywurst in all of Frankfurt, nestled in a little hole in the wall I might have otherwise missed. In Bruges, it led me to all the filming locations of the infamous film (you guessed it) In Bruges. Pro tip: when in the main square in Bruges, it's best not to quote Colin Farrell's incendiary line, "What's Belgium famous for? Chocolates and child abuse, and they only invented the chocolates to get to the kids." You will definitely get an earful in Flemish. I went hunting for graffiti murals and street art. In the Netherlands, I kept finding the work by the same street artist, so I reached out to him on Facebook, and he wrote back with the locations of his latest pieces. We ended up becoming friends and to this day, whenever I visit the Netherlands, I make sure to let him know I'm in town.

I soaked in some culture in Cologne by attending the vernissage of CityLeaks, one of the biggest street art festivals in Europe, where big graffiti names like Roa, Herakut, Space Invader, and Maya Hayuk have painted massive murals.
To keep myself on track, I kept a ledger in my Notes app of all my daily expenses. Most days it was just "bought a beer for my Couchsurfing host," or "bought a coffee at the café so I could use their free wifi." On a day where I didn't use the full €15, I would let the surplus carry over to the next. It only took a couple weeks for my surplus to tip over the €100 mark.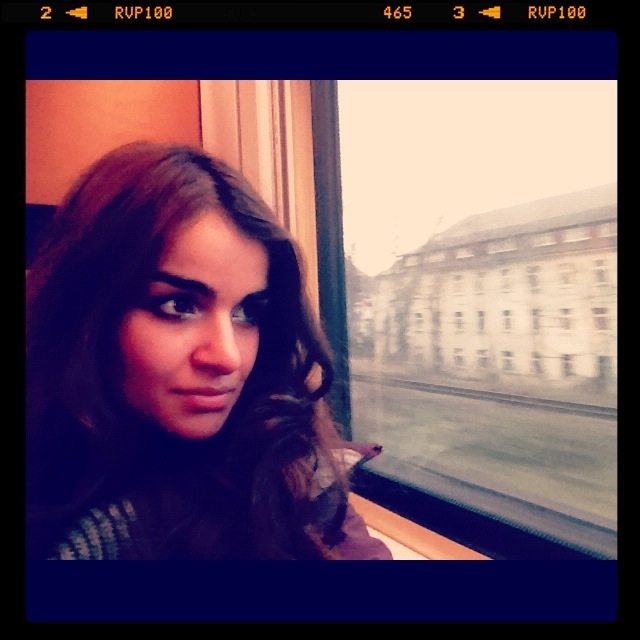 When doing a budget challenge like this, you have to be flexible and remain positive. Things can go wrong, and they often do. You may end up with a Couchsurfing host who—surprise!—is a nudist at home, which I may or may not have had to deal with. The fun nights were when he drank a bit too much after dinner and insisted I share his bed. If your drunk host says, "No touching, I promise," you can bet your ass you are about to be fondled. So I had to try my hardest not to let him shove his rain cloud of doom into my face. But when the fit hits the shan, just remember that you are not required to stay anywhere with anyone, and to stand up for yourself. Relax, breathe, reboot.

When sad day came that my journey was over, I realized I had only spent €215.03 over the course of 30 days. That meant my surplus was €234.97. So what did I do with this unexpected cash in my pocket? I jumped on the next train to Paris and spent a week gorging myself on croissant and fine French men. There are no rules to traveling Europe, so make your own. Mae West once said, "You only live once, but if you do it right, once is enough."
Follow Christine Estima on Twitter .