This story originally appeared in GARAGE Magazine No. 12. GARAGE's life-changing, mind-altering launch is coming soon. But until then, we're publishing some of our old favourites, plus a few original stories, essays, videos, and more to give you a taste of what's to come.
I knew Zoe Kazan long before I knew Zoe Kazan. It was in 2009' the year after I graduated from college and the year before I made my first real movie' that Zoe starred in The Exploding Girl' a deceptively gentle film about a college girl being slowly abandoned by a faraway boyfriend. I remember that' although little actual drama transpired during the course of the film' I could have watched for many hours more than its actual duration. There was one particular scene in which Zoe' sweaty and mussed like a toddler' awoke panicky from a nap. I didn't understand how someone could look so much like they were actually sleeping and actually coming to. I still don't.

I have since learned that this is the power of Zoe as an actor' as a writer' and as a real-life presence: to make small moments feel big' to knock you off-guard with her implicit understanding of human behaviour' and to make waking up and carrying on look easy.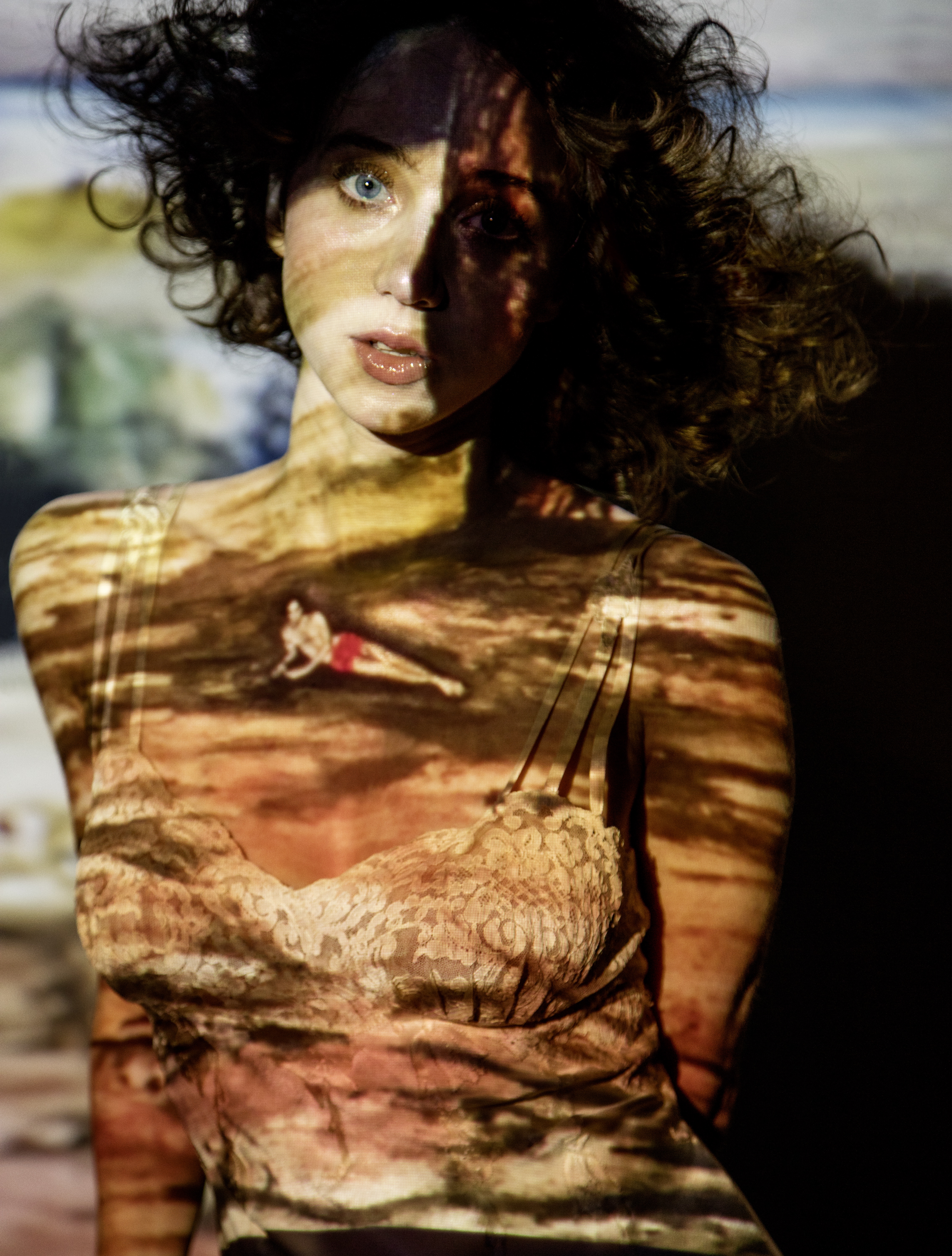 I met Zoe briefly at a party where she explained' to a rapt audience' that she was currently wearing everything in her closet from left to right. It took the guesswork out of getting dressed' she said. If she couldn't figure out how to wear something (even a summer item in winter)' it had to be donated. This seemed like an impossibly ingenious project' almost Holly Golightly in its creativity and whimsy (she would later tell me on a random weekday that she had "a case of the mean reds"), and I wished I was braver about asking her how she accessorized.
In the summer of 2012 I went to see Ruby Sparks' Zoe's first produced screenplay' in which she also starred. I watched it at a little arthouse theater in Brooklyn' now defunct' unaware that I was not far from where she and her onscreen/real-life/occasional creative partner Paul Dano were living at the time. I'm embarrassed to say I felt that immature tug of not necessarily wanting it to be great—not because I didn't want another woman to succeed in our ass-kicking' brutal industry' but because I didn't want to feel the nausea of longing to know her and talk to her.
Ruby Sparks made more of an impression than I was prepared for. I marveled at the microelements—dialogue' casting' the wise costume flourishes—but even more at the macro ones. Without waffling' Zoe's movie single-handedly dismantled one of the most nefarious tropes of the 2000s: the Manic Pixie Dream Girl. She illustrated how corrosive it can be when men project their hopes' dreams' and needs onto autonomous women and make them into icons against their will. She also seemed to be fighting' powerfully and successfully' against the way men are apt to interact with women like Zoe. Zoe is petite' with big eyes and a mouth like a pink bow. Her voice is capable of going up a full octave when she is excited (mostly around dogs' I would later learn). But her film showed a steely refusal to have her be made into something adorable' to be kewpie-fied. She was not going to fall into muse territory.
When I saw Zoe a year later at a big fashion event we STILL weren't friends. It was a strange sensation to see someone I barely knew and crave her like an ex. I had spent the day nervous' not totally myself. I didn't yet grasp that Zoe was as anxious at these events as I was' and I made a fumbling attempt to express my agitation.
"Hi!" I said. "I'm' like' flipping out."
She looked at me' calm and even: "I think you're doing fine."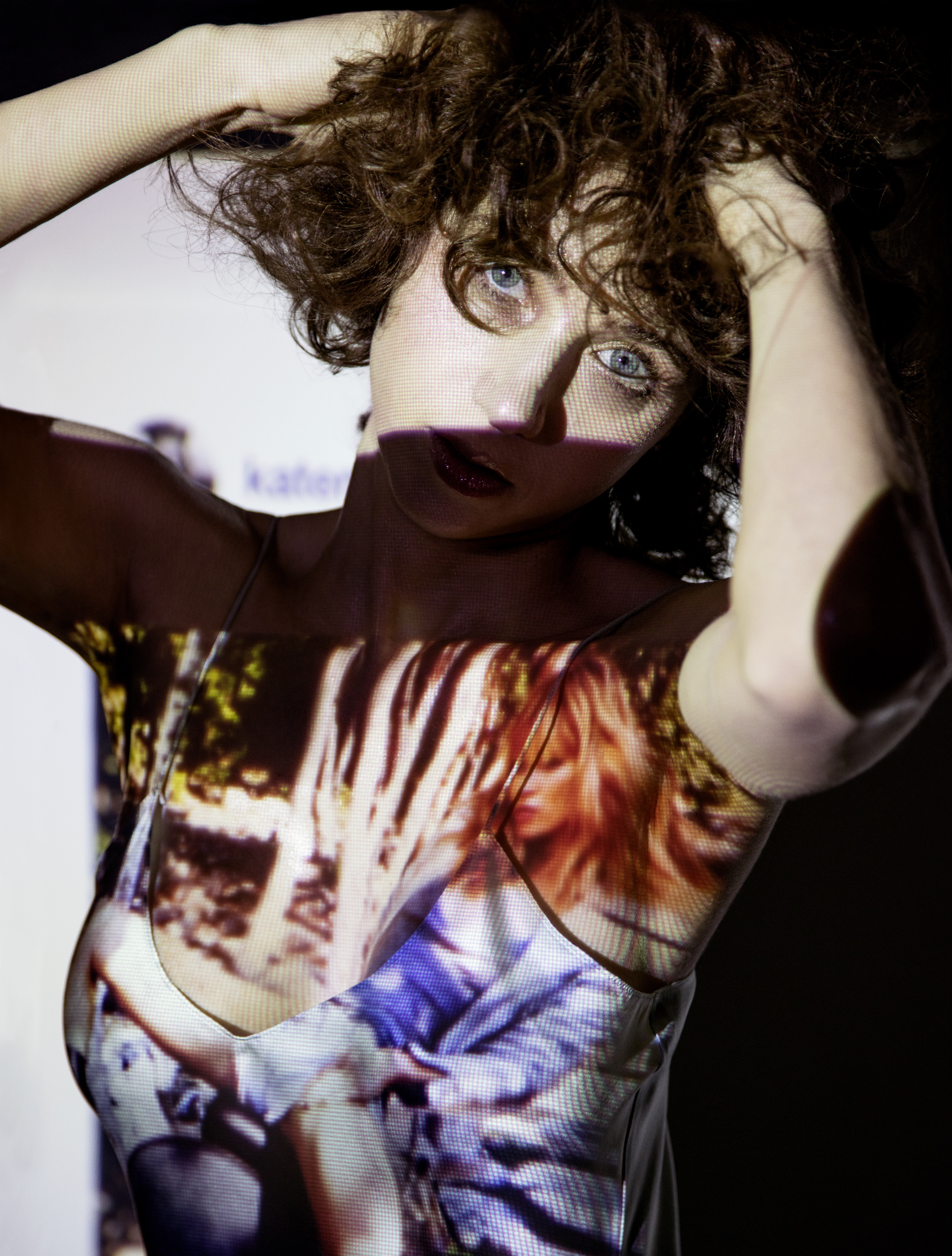 In the fall of 2014 I was experiencing one of the hardest moments of my life in public' when a passage I had written was willfully misunderstood by the kind of men who eventually would fill our new White House. I felt alone in a way I couldn't remember ever feeling before' in a sort of intellectual and spiritual free-fall. I checked my email every few minutes and found it empty' many people too confused or afraid to reach out. And >span class="Body"> bold and bright as a neon sign for a bar on a desert road.
"Honestly' I don't know how you handle this level of craziness from the world. I'd puke. If there is anything—ANYTHING—I can do to help' please don't hesitate to ask. Even if you want me to go beat someone up. I have a surprisingly strong right hook. Here's hoping we get to see each other soon' and under a better news cycle."
In one step she had both humanized herself and become one of my all-time heroines. It was a perfect gift' surprising and necessary. A few months later I asked her to spend a day shooting a short fashion lm' to which she brought her grace and gift for small moments (as well as her incredible powers of interpretive dance). After that day of creating together she was my friend' plain and simple' a creature to love and squeeze and gab with. Every creative experience we've shared since has been as fulfilling as the rest' because Zoe is the kind of actor a director dreams of—never lazy' always alert' totally off-base in the best way possible' and completely committed to doing it right no matter what. Devoted to working strong and working kind. Smart as fuck. Stunning inside and out.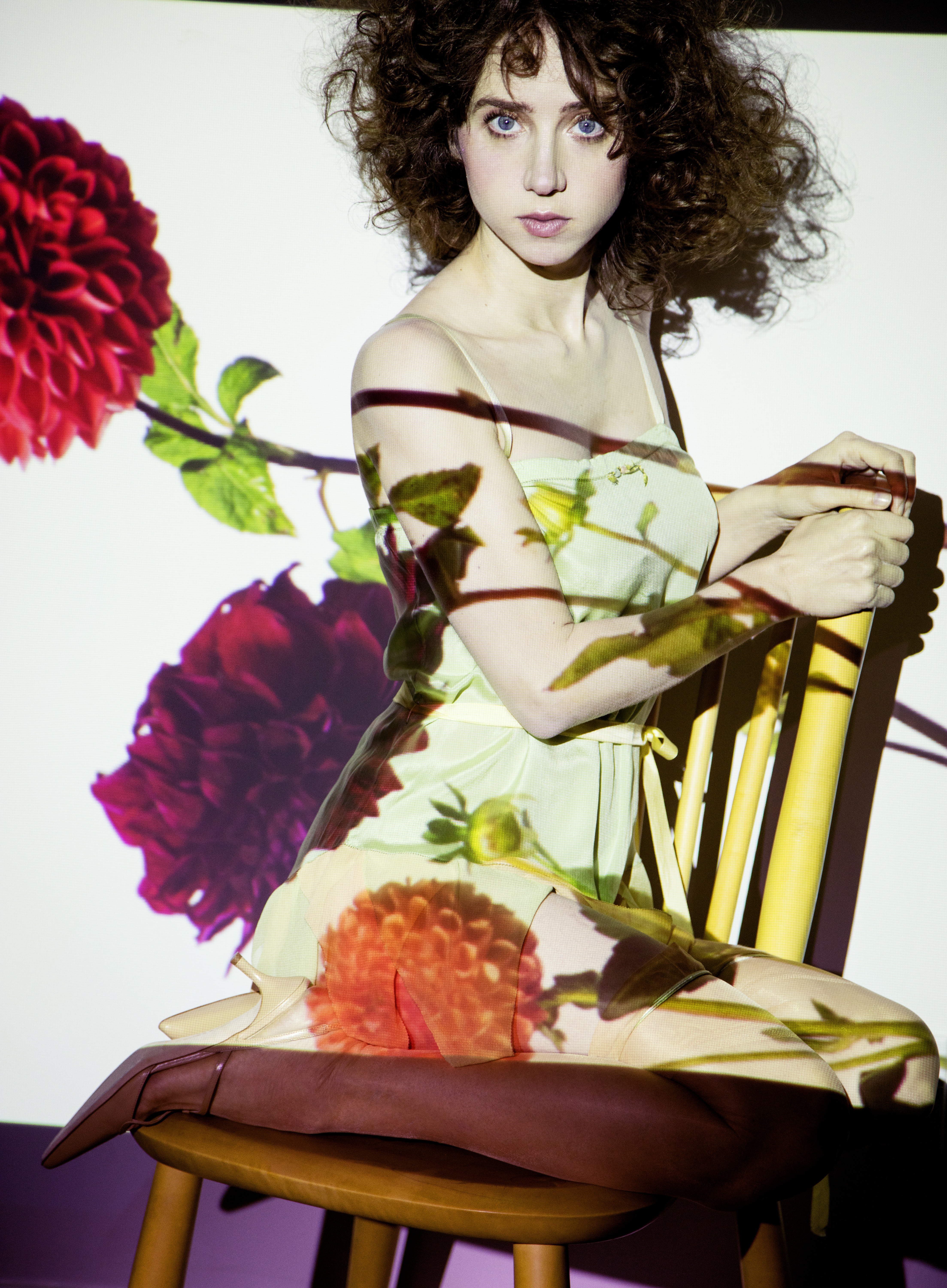 Zoe had a week where she called the police three times. First it was about a shooting – a kid gunned down another kid in the housing complex across from her. She watched in horror from her window as the perpetrator sprinted away' and in even more horror as she realized nobody was doing anything. She wouldn't tell you this' but an officer later let her know the boy would have died without her intervention.
A few days later we were sitting in a local bar' drinking some wine and eating radishes with butter in the afternoon' when we heard an astonishing crash. The waitress dropped to the floor. The smattering of patrons screamed. Zoe' clear-eyed and alert' picked up her phone and dialed the police. "Hello. It's unclear how' but a window has shattered. No one seems injured but someone should come."
She asked around to see if everybody was okay. Then she laughed: "I'm too concerned a citizen. I'm going to be put on some kind of police watch list."
She is a concerned citizen. Passionately' powerfully' fully. Two days after the election many of Zoe's friends and acquaintances received a note which read' in part:
"Some of you may know me well' some of you a little' some none [sic] at all. I'm writing because of the events of this week' and what that will mean for at least the next four years' if not the rest of our lives…"
She described her desire to organize' to rally the community so that we were ready to defend what matters most to those we hold dear. She went on to lay out a plan' then wrote:
"To those of you thinking: 'The last thing we need are more white feminists acting as leaders'—I hear and acknowledge this valid criticism. But right now I believe we need everyone in this fight' as determined as possible' in as great a number as we can muster. That is why I am raising my voice and pledging to do everything I can. You raise your voice as well' and I will do everything in my power to support you. And if you don't want to be a part of this group' I understand."
But who wouldn't want to be part of her group? I' for one' had been waiting for years.
The day I broke my arm I texted Zoe: "Arm broken. Cannot text. Cannot make ponytail."
"I will make your ponytail'" she wrote back' and within an hour she was on my bed' gingerly peeling my hair off my face. She decided that I should also have painted toenails and she tended to each one with careful focus.
I couldn't believe I was lucky enough to have my toenails painted by one of my most admired actors' playwrights' social consciences' and brave women. I remembered the note she'd written me on the morning of my 30th birthday:
"Lena my love' Happy happy 30th birthday. I have been thinking about you all day' and sending you a million good wishes for the decade to come. I can't believe how lucky I have been' to have had you in my life the last year or so – and I can't believe how brief it has been' to love you' my friend' so quickly…"
What a wild miracle when a feeling is reciprocated' when you hear everything you wanted to hear' and when you can now watch Ruby Sparks with pride and awe instead of hopeless desire.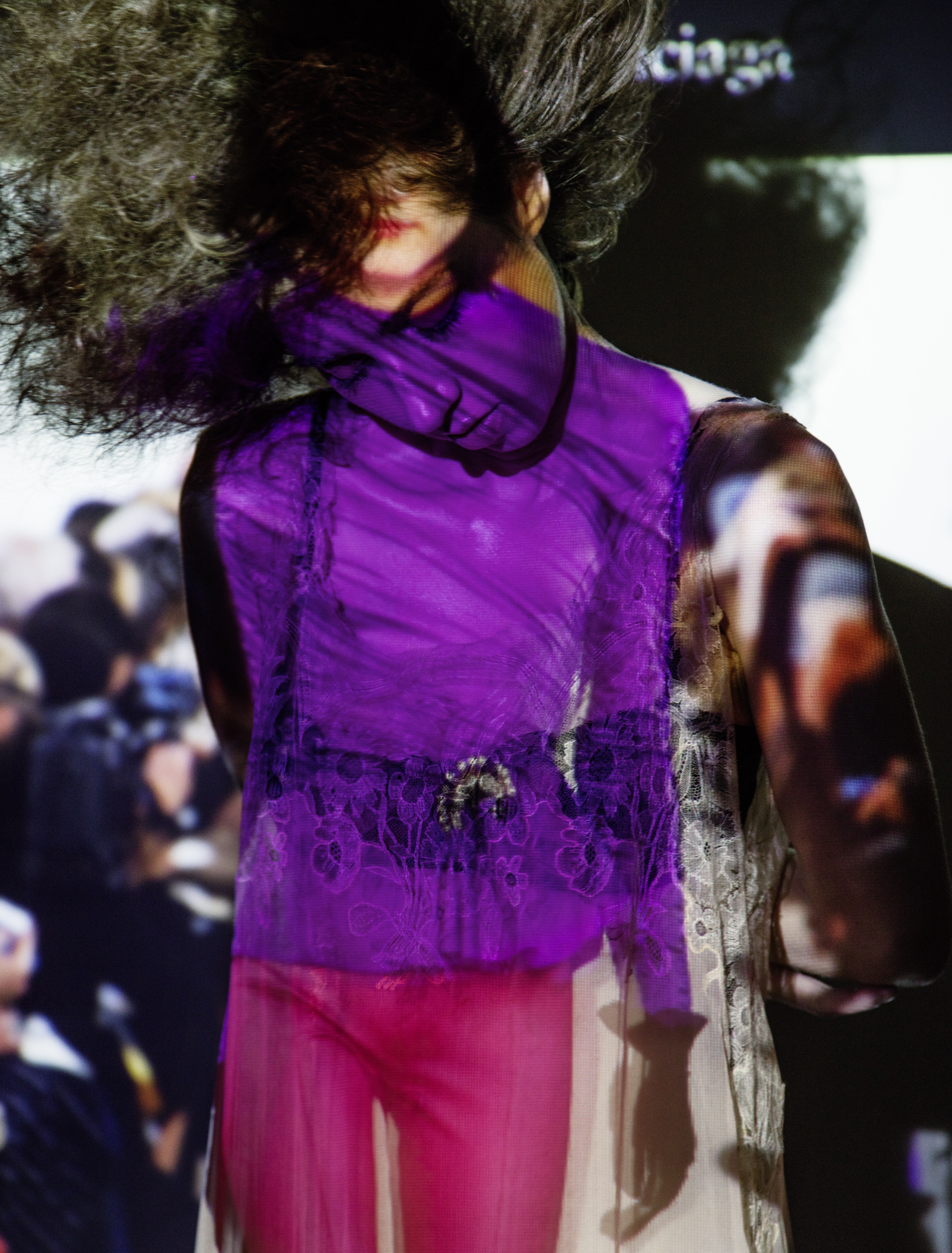 The next day I tried to imagine Zoe as a little kid. I was nervous about sending her the opening paragraph—worried that I would sound like a fetishistic male writer she'd met at a tedious dinner party—but I have bad impulse control' so off it went:
"With her thick-cut bangs' cartoonishly big eyes and round pink knees' Zoe resembled a doll' and as a result men could project complex narratives onto her that had virtually no alignment with her internal reality (which was equally complex but totally unrelated to any sense that she needed to pander to the gaze of literary white men). Zoe had begun' at a young age' to exhibit signs of radical empathy that prevented her from engaging in normal childhood activities like capture the flag (she felt sorry for the flag) and eating gummy bears (she always bit the head off last' apologizing profusely in an internal monologue of bargaining and remorse). In high school she became too upset by the sight of her undocumented El Salvadoran cleaning woman to enter the house on Tuesdays' and so she stayed in the yard until she heard Marta's husband come to pick her up. Then she would run upstairs and mess up her whole room' hurling clothes and knick-knacks 'because I deserve it' before starting the arduous process of putting the items back in their place."
After a nerve-racking 20 minutes she wrote back "LOL" before confirming that she did in fact feel sorry for gummy bears.
And so' knowing Zoe as well as I now do' I was even more startled to find that she could still transform in ways that surprised me. Onstage late last year in Love' Love' Love—a sensitive and ambitious British family dramedy—she played Rosie' an anxious' wound-tight child of divorce with a talent for the violin. She did Rosie at 16. She did Rosie at 36. By the end of the show I loved Rosie for the very prickliness that must have made her a challenge on the page—she is the show's least luxurious role. I wanted to wrap her up in cashmere and give her everything she wanted. And within Rosie's tight-fisted' formal rage I could see none of my friend save for her signature face.