While we don't yet know when the Canadian Premier League will kick off, one thing's for sure—the fans will be ready.
It was just last month that the CPL's existence and its first two teams, in Hamilton and Winnipeg, were officially confirmed. The rest of the CPL's initial roster of either six or eight teams is expected to be in similarly sized cities, since Canada's three biggest markets (Toronto, Montreal, and Vancouver) will be keeping their Major League Soccer squads.
---
---
But that hasn't dampened grassroots enthusiasm about the league; if anything, it's intensified it, as fans in underserved markets across the country have been clamouring for the chance to finally support top-flight pro soccer in their own backyards.

For proof, we need look no further than the CPL supporters' groups that have come into existence over the last two years.
The most established is the Barton Street Battalion in Hamilton. At its core is a group of fans that, for the better part of a decade, scratched their soccer-watching itch by trekking to catch Toronto FC games at BMO Field.
When word got out, in 2015, that Tiger-Cats owner Bob Young of the CFL was helping to spearhead the creation of a new Canadian soccer league, they took matters into their own hands. The Battalion were born and released their logo on social media later that year, and held their first formal meeting in February 2016.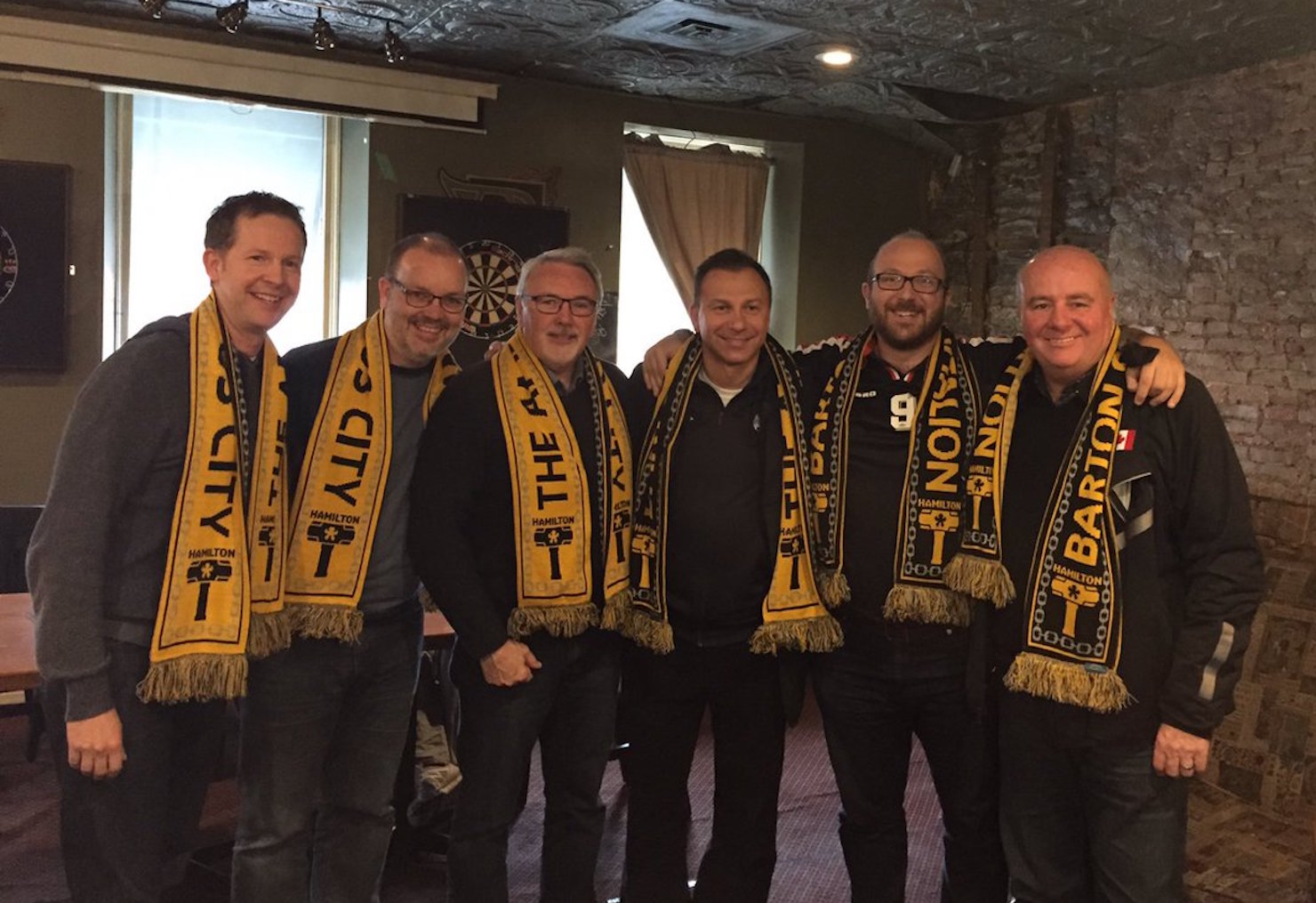 A rep from the Ti-Cats was at that meeting, sending a signal to the Battalion that their local team was on its way.
"That's when we got the ball rolling," James Hutton, a founding Battalion member, told VICE Sports. "It was validation… we didn't have to wait for the team to show up for us to express our passion."
Hutton quickly ordered up 50 Battalion scarves, which he easily sold that summer to fans at a pair of Canadian women's national team games in Ottawa and Toronto. He feels that a civic renaissance in the Ambitious City will mean success for the CPL side (which, as it turns out, will indeed be owned by Young).
---
---
"There's this massive swell of Hamilton pride [right now]," says Hutton. "This will be not only a driving force to continue that, but it will be an outlet for people who want to go support the Canadian players and support their local team, to be involved with something special."

Over in Winnipeg, the seeds were also planted for a supporters group back in 2015. Big crowds for the FIFA Women's World Cup convinced Adam Johnston that his city was ready for more soccer.
So when talk heated up in 2016 that Winnipeg could be a CPL host city, he headed online to gauge interest in forming a supporters group. The group held its first formal meeting in January 2017, picked a name (Red River Rising) in April and, earlier this month, met with a rep from the ownership group, which also owns the CFL's Blue Bombers.
A lifelong Winnipegger, Johnston became a soccer fan in the late 1990s, after the departure of the old Winnipeg Jets soured him on hockey. He knows the city may not seem a prototypical soccer hotbed, but he's determined to break that stereotype.
"People are going to be pleasantly surprised once the league kicks off, and supporters of it do show up," Johnston told VICE Sports. "We want to build a good and unique fan experience here in Winnipeg that I don't think many Winnipeggers have seen before."
When it comes to unprecedented fan experiences, perhaps no market fits the bill better than Halifax.
On June 20, Halifax Regional Council voted unanimously to allow Sports and Entertainment Atlantic (SEA) to build a "pop-up" stadium on the downtown Wanderers Grounds, making the arrival of a CPL team in the Nova Scotia capital seemingly a fait accompli.
Members of the Halifax Wanderers Supporters Group were on hand to hear the momentous council decision firsthand.
"We were over the moon," James Covey, a Wanderers SG member, told VICE Sports.
His group coalesced late last year, when stories emerged of SEA's plans to build a downtown stadium. Their excitement was tempered by cynicism about the numerous ideas for Halifax sports venues that have come and gone over the years.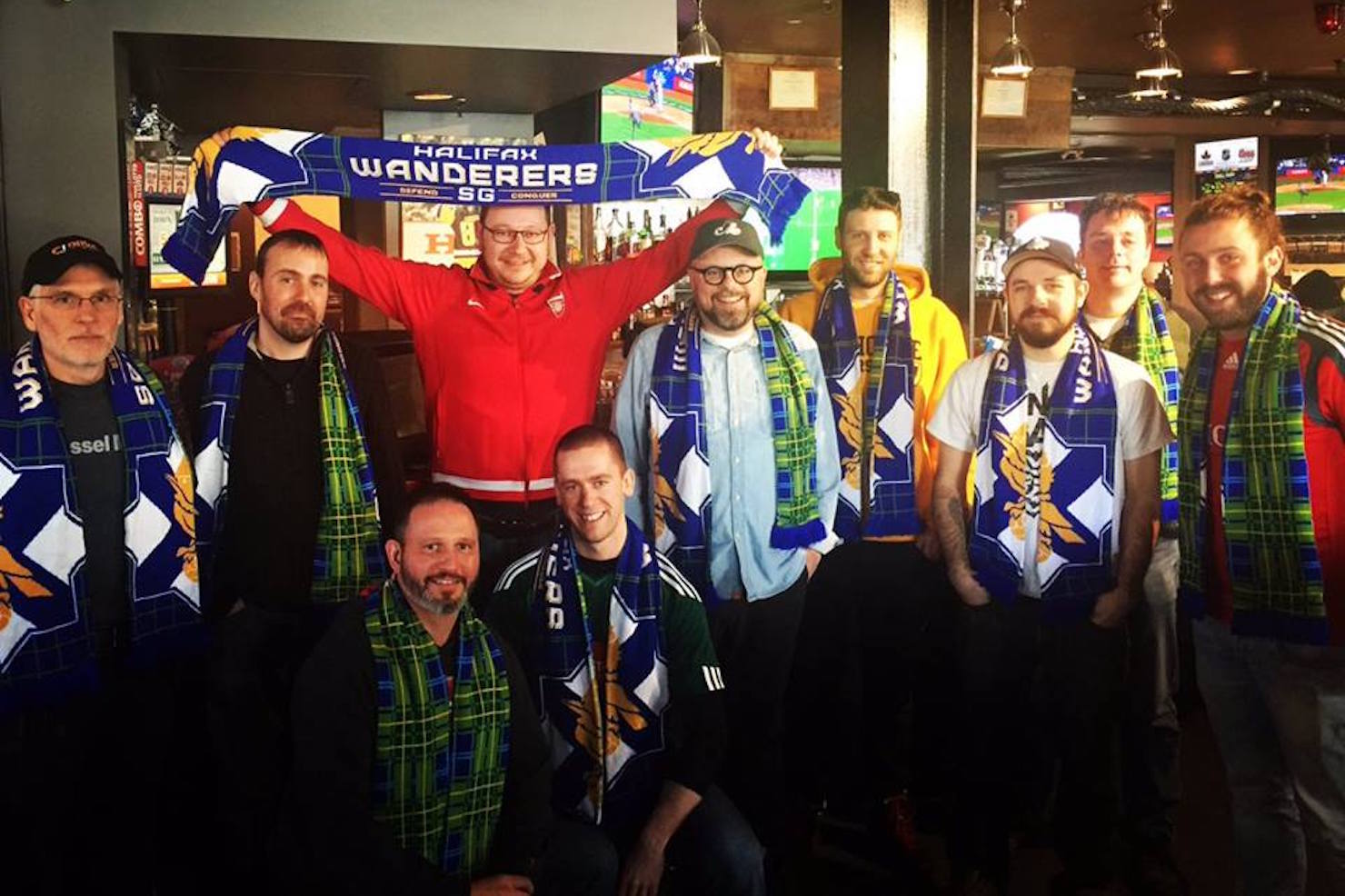 But when Paul Beirne (who currently works for the CPL, but rose to prominence for his off-field role with TFC in the mid 2000s) came out to Halifax earlier this year, Covey could sense that this time was different.
"Pro soccer is mostly untested here, but I don't think we've ever looked at a similar proposition to this in any sport," says Covey. "Historic grounds, a natural grass pitch, downtown—all of those pieces count for a lot."
Covey admits that his city's lack of history with pro soccer also means a lack of history with supporters culture. But he's got plenty of backup on that front, as members of the burgeoning CPL supporters' groups stay in regular contact with one another, sharing news items, tips and excitement about the league.
And if Covey's group needs any advice on how to build a raucous supporters section, they may find wisdom from an unexpected source: Saskatchewan.
In Regina and Saskatoon are a hearty band of Canadian soccer fanatics who've spent years traveling far and wide—losing their voices and minds in the process—to support the men's and women's national teams. Many of them have banded together to form a prospective CPL supporters group, called Pile O' Bones.
The group—whose name is a play on Regina's original name, Pile of Bones—openly admits the uncertainty on their Twitter page: "We don't know for sure if Regina will have a #CanPL team. But if it does, we will be ready."
Although things were very speculative when POB formalized themselves last summer, it's gotten much more real as of late, with a recent report in the Saskatoon Star-Phoenix about an ownership group looking to bring a CPL team to one of the province's two biggest cities.
Since that story came out, Rob Notenboom says that he and fellow POB members have been "banging the drum" about the potential team, trying to drive interest among local sports fans and businesses.
He feels confident—"like, 95 percent sure"—that a CPL team will come to either Regina or Saskatoon some day, and he's certain that fans from around the province (his group-mates included) would travel to support it, whichever city it lands in.
But he also knows that however committed and noisy his travel-tested contingent of fellow fans may be, the full-on "supporters section" experience might not find much traction among the wider fan base at first.
"For a while, we might be it," Notenboom told VICE Sports. "We might have a dozen people in the supporters group and slowly grow it, or 500 people might show up out of the blue. It's untested waters."
So Notenboom preaches a philosophy of openness and inclusion for his group, a recurring theme when it comes to these CPL fan collectives. Given their small scales at the moment (the groups we spoke to have unofficial membership counts in the dozens, at present), these groups can't afford to scare off potential converts.
But there's also a spirit of diversity interwoven into it as well; both Johnston in Winnipeg and Covey in Halifax cited the increased multiculturalism in their cities as a potentially massive driver of success for the CPL.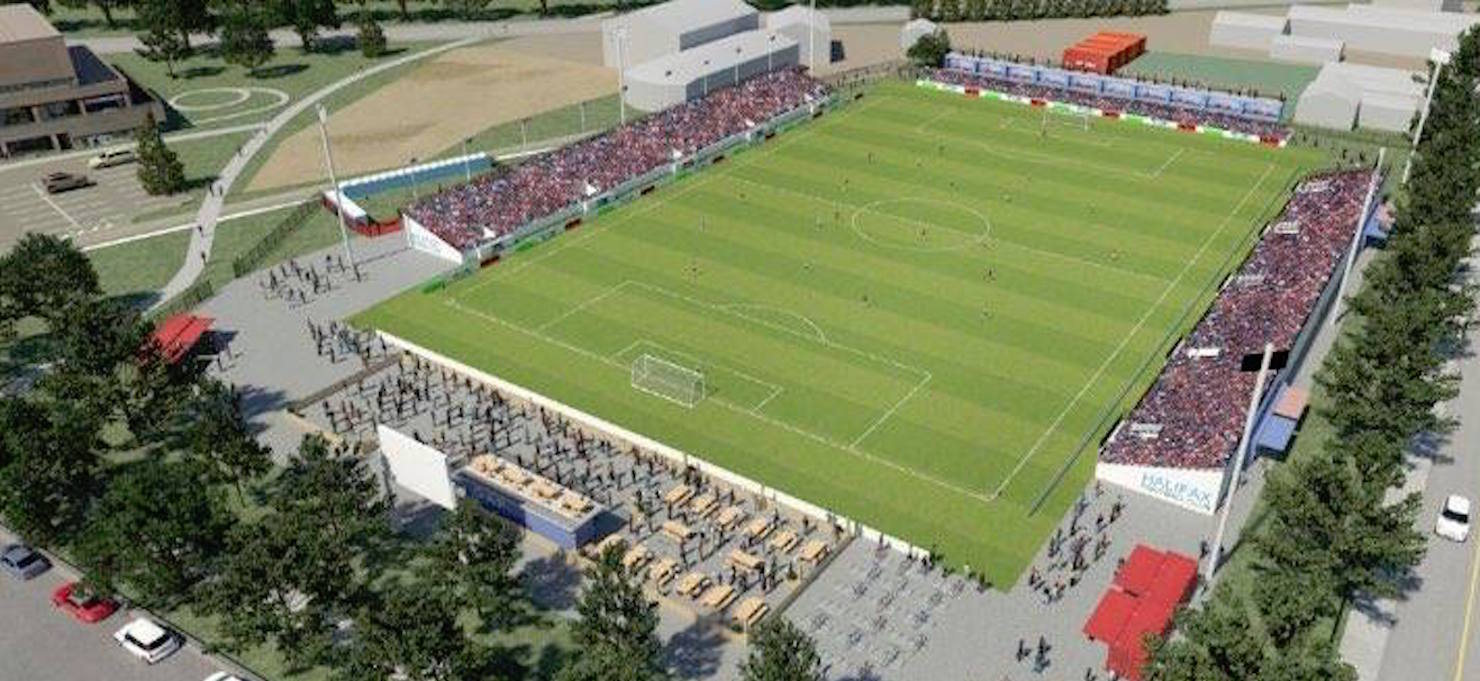 "Whether you're rich, poor, you've been living here in Winnipeg all your life or you just got here from Latin America or the Middle East," says Johnston, "if you're interested in soccer and you want to support our local pro team, you're more than welcome to come on board."
Beyond these CPL-focused groups are other supporters' groups currently linked to teams in lower-tier US leagues that would likely jump to CPL if teams came to their cities—from Victoria (Lake Side Buoys), Calgary (Foot Soldiers) and Edmonton (FCESG) in the west, to Ottawa (Bytown Boys and Stony Monday Riot) and Kitchener-Waterloo (Grand River Union, whose raison d'etre is to eventually support a CPL team) in the east.
There's also support bubbling up on the outskirts of the three MLS markets—just this month, prospective supporters' groups in Quebec City and Mississauga, Ontario, have made themselves known, while a rumoured CPL team in the Fraser Valley could draw support from erstwhile fans of the Vancouver Whitecaps.
Heck, the cork has even been popped on inter-group banter on social media: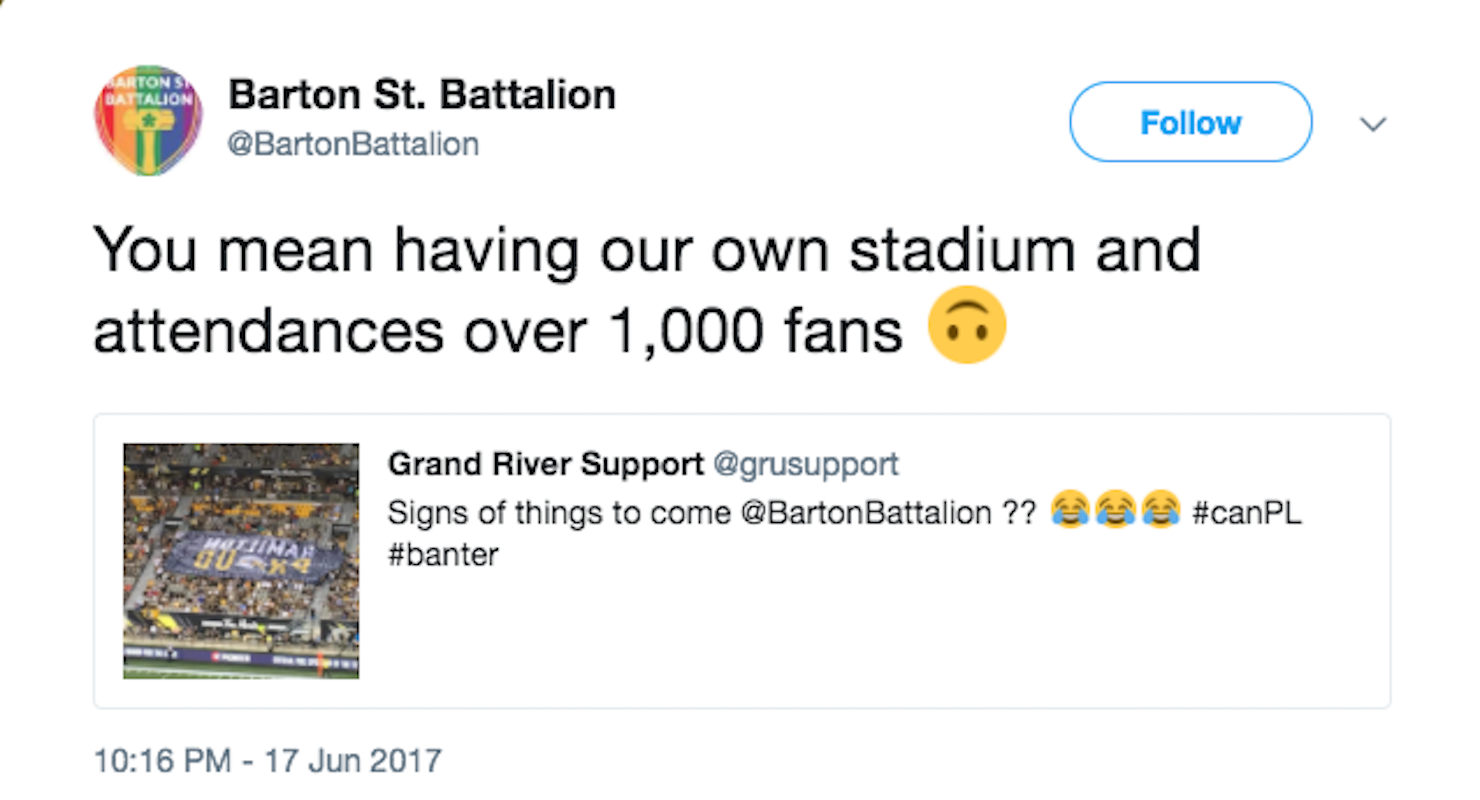 Of course, we are talking about a league that still exists largely in the realm of speculation. The Hamilton and Winnipeg teams don't even have names yet. In fact, we don't even know whether the CPL will begin play in 2018 or 2019—or maybe even further down the road.
For the moment, it all seems rather ambitious. But for Hutton, of the Barton Street Battalion, that's a motivator rather than a deterrent: "It's the perfect description of [Hamilton], and this CPL project and ideology as a whole."