In a run of records at the tail-end of the 90s, Kompakt Records co-founder Wolfgang Voigt laid out a strange and strangely enduring model: depth-charge rumblings combined with textures that alternate between crystalline clarity and scabrous static. The music he made as GAS felt like the humid haze of a half-remembered afternoon, soundtracked by florid orchestral records creaking and warping in the wet heat.
Contemporaries like Basic Channel and Porter Ricks were doing other fascinating things on the fringes of dubby, deep club music at the time, but the insular Voigt carved out a path that was uniquely his; with subtle differences, everything from 1997's Zauberberg to 2000's Pop more or less cleaves to the same template. Last week he returned with a new album called Narkopop, which wakes the project up in the present day and opts to head straight back to the golden age.

Experimental-ish electronic music has blown apart into thousands of divergent splinters since then, but something about this particular submerged sound continues to turn critics' ear; every now and again, an artist picks up the baton of hypnotic ambient techno and finds themselves showered in praise. Voices From the Lake, Yagya, Tim Hecker, and even Burial's more recent EPs have all followed the muffled march to degrees of crossover success. The best of that bunch arguably shine a bit brighter than the original master, exposing Voigt as just a touch monotone—though perhaps by design—when held up to the light. But that also reflects well on the origins of inspiration. Would the Field's glistening From Here We Go Sublime exist without the works of GAS? Perhaps. Would it sound as fucking fantastic? Probably not.
Anyone arriving at GAS with curious ears in 2017 might initially wonder what the fuss is about, especially if they've come to know those contemporary acts who bear his hallmarks. But one trait that proved tough to mimic was Voigt's application of grandiose classical recordings as the (deconstructed) building blocks of his loops and drones. The shadow of the Romantic era is cast over everything in the project, from the artwork, to the vaguely mystical origin story of his tripping acid in the thick expanse of North Germany's Königsforst, to Voigt's fairly fabulous dress sense. The booming Wagnerian horns and church organs slathered in cathedral reverb that recur across his catalogue slot neatly into this picture of Voigt as a man comfortably just a few steps out of time.
This is why, even as trends ebb and flow, returning to his material feels fresh. Voigt hasn't stopped churning the goods for the better part of a quarter century now—scope the Burger/Ink album which preceded his GAS focus by a couple years, or the sublime disco cuts that dropped on Kompakt a handful after—but GAS is still the one above all to make a certain kind of music nerd rather misty-eyed. It's unclear what exactly brought him back to release Narkopop after 17 years away, but the best assumption is that he had an itch to scratch. Slowly.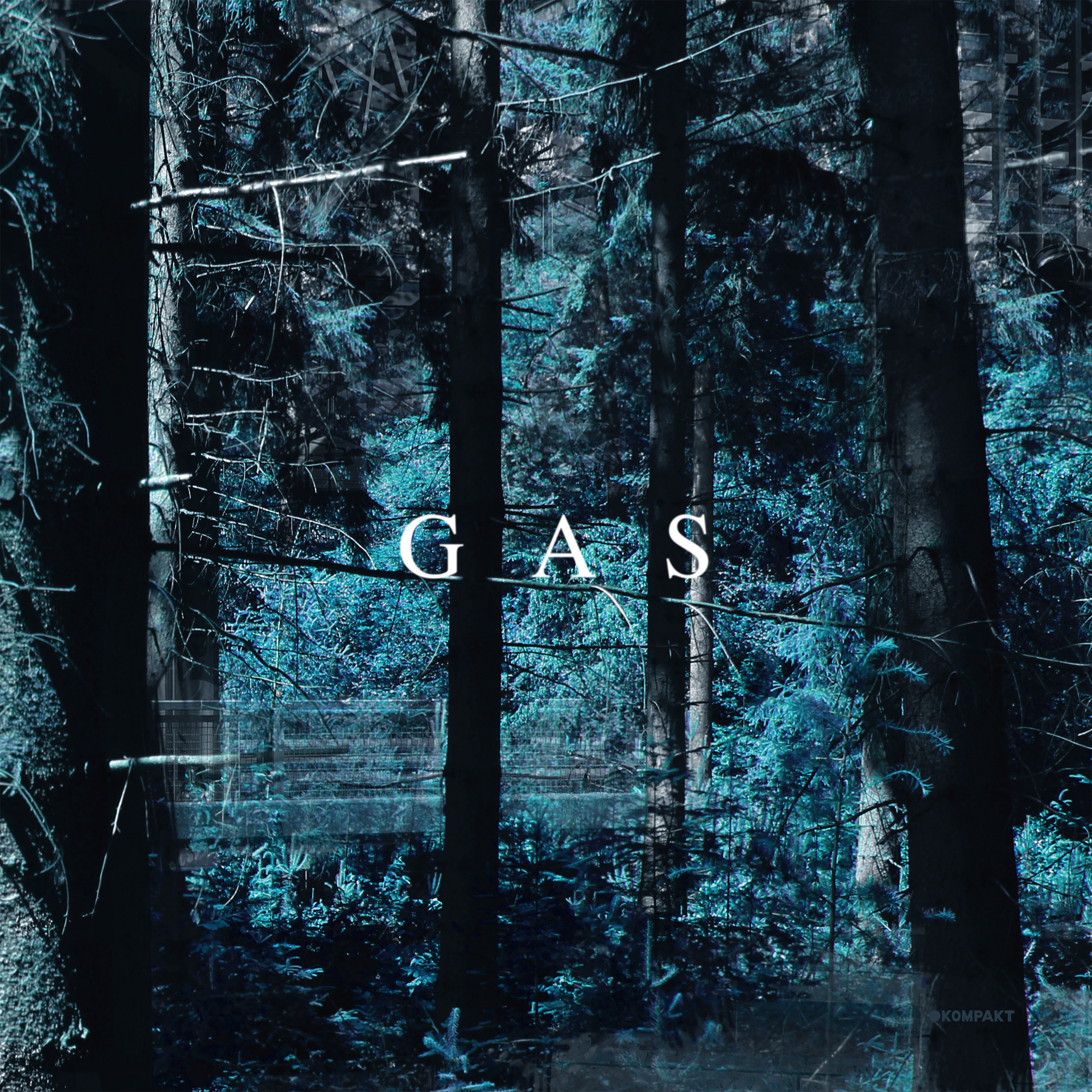 The 80-minute long album is paced carefully, with a 17-minute closer, some tracks trundling along below the 90 BPM mark (a daring young Wolfgang occasionally revved up into the high 120s) and many drifting with no beat at all. Given that some of Voigt's career highlights lean toward the serene, it's easy to forget the intense thrum that provides a solid base to GAS. That pulse has been subtracted here, and where it does appear, it mostly plays a supporting role.
Maybe the biggest switch-up overall is the fidelity; the early GAS records were enjoyable to live inside for awhile because everything was slightly smudged together, and so took a bit of digging around to prise out what was going on. A wipe of murk off the screen has revealed much more clear expression of his cinematic tendencies. "Narkopop 2" comes on heavy like a war epic, but it's the conductor leading the charge, not the programmed kick. Set it side by side with the slamming "Königsforst 5," which was previously as close as Voigt got to an imperial death march, and space afforded in the mix for the arresting brass section to tear away from the sharp strings at key junctures is a demonstrable improvement. Voigt feels more in control of his sound, and what he wants to say.

The sheer density of the compositions is still there, but Narkopop scans as a more emotional listen overall. Part of what made Pop both the entry point and canon classic was its lightness of being, like morning breaking after the long dark night of Voigt's earlier releases. Perhaps as their linked titles suggest, the graceful, swooning textures of Pop find their matches on Narkopop. There are weepy strings draped over "Narkopop 1" to lead us in; an atmosphere of tangible positivity on "Narkopop 9"; and moments of surprise deep within "Narkopop 6" when winsome piano notes ripples across the track in striking clarity.
It's hard to know where this album will stand in purists' estimations: ultimately, it's a throwback from a dormant project rather than a full comeback. It's a fresh lick of paint, rather than a total deviation from the formula. But the familiarity is comforting, and thankfully absent of the kind of overblown fanfare that sometimes accompanies—and hampers—other long-awaited revivals, like Boards of Canada's Tomorrow's Harvest. Between Narkopop, last year's mammoth BOX retrospective, and a year ahead of live dates for Voigt, people are actively engaging with the really, really good music he makes all over again—which is more than enough of a justification to return, for me personally. It's proof that not every reboot has to be a reinvention.