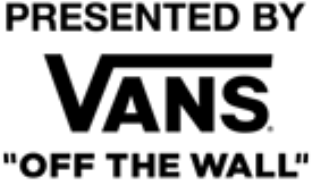 Bonding over our common love for skating, art, fashion and cool, weird shit, VICE and Vans partnered to launch Unbound—a new series that enables emerging Canadian creatives to work on what they love.
Nafisa Kaptownwala's street casting agency Lorde Inc stands out amongst the whitewashed background of fashion and advertising by ignoring generic beauty standards (scars and body hair are highlighted rather than seen as deal breakers), and overthrowing the industries tokenism by working exclusively with people of colour. Representing models diverse in both background and size in London, New York, and Toronto, the agency is a powerful voice for modern diversity, but when Kaptownwala was starting out, she couldn't get the 90s out of her head.
"There's this kind of spirit at the time, where you're getting shows such as Fresh Prince and A Different World," she reflects over the phone during a recent trip to Vancouver. "This moment where they try to offer diversity, but it also had this undertone of talking about social politics. But it was never overt."
Looking beyond the questionable Windows 95 collabos and boy bands genetically engineered from bleach that punctuated the decade, the creative director developed a veneration for brands early attempts at subverting diversity in America.
"The references I was using for the casting I wanted to do was United Colours of Benetton, Esprit, and all these really old 90s ads," Kaptownwala says, recalling her visual inspirations when first starting Lorde Inc in 2013. "What I like about that era more than anything is that they were willing to play with colour, willing to play with expression, to have something with more energy off the street, rather than the douchey high fashion thing."
Using the same softly muted studio backdrops that anyone who flipped through a magazine or had a school photo taken 20 years ago will recognize, Kaptownwala, with the help of photographer Justin Aranha and makeup artist Temi Marie, has directed a new editorial that pays tribute to the candid aesthetic that characterized those early inspirations.
"I really liked the way those photos looked and I honestly think that when you have a mildly diverse group of people, not to say the shoot was perfect by any means, but even when you try to have some ethnic diversity, it just looks way cooler and more interesting."
Transport yourself to an alternate 90s with the photos below.