Want the best of VICE News straight to your inbox? Sign up here.
President Donald Trump wants to divert water from California's freshwater rivers to help nut farmers cope with the state's increasingly frequent droughts. But orca whales, salmon, and other critically threatened fish could pay the price.
California has been damming its rivers and diverting water to farms and homes for decades. At a campaign rally Wednesday night, Trump announced a new federal plan to pump even more freshwater to the southern half of the state, which will benefit wealthy nut farmers. Environmentalists warn that the move could be catastrophic for vulnerable ecosystems and the fishing jobs that depend on them.
"This is not just a problem of a few fish," said Jon Rosenfield, a senior scientist with San Francisco Baykeeper. "It's really an ecosystem collapse that will have rippling effects out into the ocean."
The plan, which Trump announced to a packed crowd at an aircraft hanger in Bakersfield, involves using enormous pumps to send freshwater from the Sacramento-San Joaquin river Delta south. During the last drought, small farmers there went bankrupt. But those pumps already send water to the San Joaquin Valley, where Trump enjoys broad support. The diversion of water has led to less freshwater flowing into the state's estuaries, like the San Francisco Bay, where vulnerable species rely on the mixture of fresh and saltwater.
"For too long, authorities have needlessly flushed millions and millions of gallons of fresh, beautiful, clean water from up north straight into the Pacific Ocean," said Trump, flanked by some of his staunchest allies in Congress. "They think they're helping the Pacific. It's like a drop."
The president has long complained that environmentalists are making a big fuss over a "certain kind of 3-inch fish" — or the Delta smelt. It's a critically endangered fish that lives only in the San Francisco Bay estuary. To divert more water to farms, Trump is relaxing the fish's protections under the Endangered Species Act, designed to protect the estimated 1,500 smelt left in the world.
"The Delta smelt is really the canary in the coal mine," said Doug Obegi, the director of the Natural Resources Defense Council's California river restoration program. "It's not just about the individual fish. It really is about the broader ecosystem and all the human jobs and communities that depend on a healthy delta."
If the San Francisco Bay estuary collapses, it won't just hurt that tiny fish. Fisheries along the coast could collapse, too — so could orca whale populations that feed on salmon, which need healthy rivers to survive.
"The research here is very clear: Those orca whales are starving," Rosenfield said.
The move has already prompted lawsuits from groups like the Golden State Salmon Association, which advocates for fishermen, and the National Resource Defence Council. As the crowd applauded the president Wednesday night, California's Gov. Gavin Newsom announced his plans to file another one.
"We will file legal action in the coming days to challenge the federal biological opinions to protect highly imperiled fish species close to extinction," Newsom said in a statement.
The Trump administration has been quick to note that its water plan isn't just about big farmers. But the San Joaquin Valley is where megafarms like those owned by Stewart Resnick, a nut magnate who used more water during the state's historic drought than all the homes in Los Angeles combined, according to Mother Jones. A few of those farmers happen to be big political donor.
"We're talking about the water supply for 25 million people," Department of Interior Secretary David Bernhart, who just happened to be the lobbyist for the water district that serves the San Joaquin Valley before he joined the Trump administration, said at a press conference on Tuesday.
Water management has for decades been a source of political tension and big-ticket lobbying in California. The water fights have only become more fraught as droughts have gotten longer and more intense as the climate's heated up. With droughts expected to only become more frequent the planet warms, California's water wars aren't likely to evaporate.
"People are always going to ask for more and there'll be a new dam and the wells will keep getting deeper and there could be new diversions like the tunnels underneath the delta," Rosenfield said. "These are the signs that we never say 'no.' We just continue to go out and try and find more water rather than conserving the water that we have."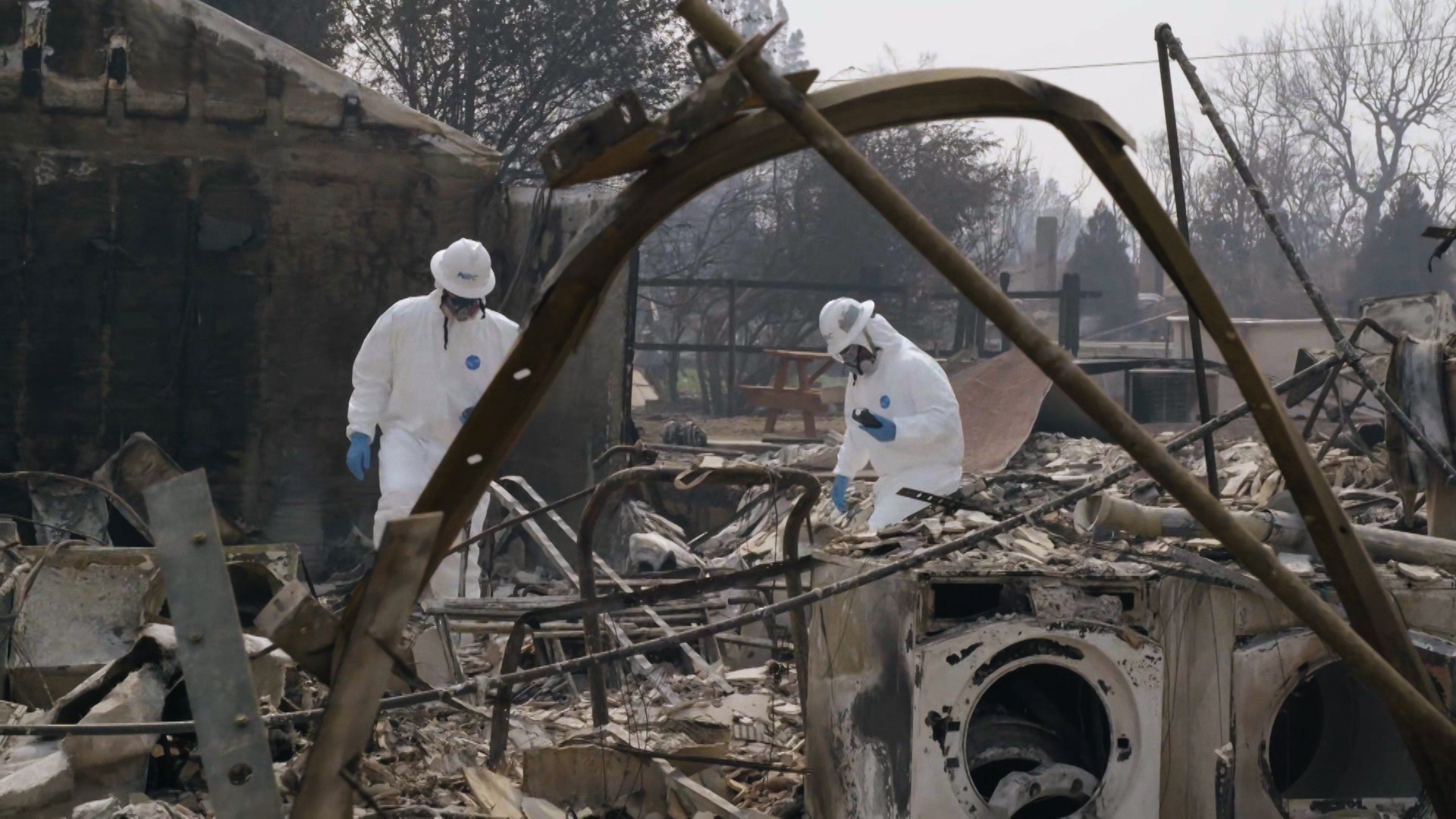 Cover: Killer whales, transient type.Orcinus orca.Photographed in Monterey Bay, Pacific Ocean, California, USA.Leaping forward at high speed (Francois Gohier/VWPics via AP Images)
This article originally appeared on VICE US.