Sarah Bahbah is no stranger to vitality—you've probably already seen her work on Instagram or in the news. The Palestinian-Australian photographer and writer explores of intimacy, isolation, and vulnerability—sharing even a series about being a survivor of child abuse—through a style of photography that strings images together in a series, captioned with Bahbah's own writing. She's described her work as "cinematic" or in "seasons," for the way they evoke and satirize the experience of watching a film or television show. The exploration of these themes has made her a beloved figure amongst millennial women in particular.
Bahbah's most recent cinematic series, Dear Love, stars Noah Centineo—the internet's boyfriend, and breakout star of To All the Boys I've Loved Before—exploring his dissatisfaction with the emotional intimacy of a relationship. Like her work with Dylan Sprouse, it "encourage[s] men to feel safe and comfortable with vulnerability and transparency," Bahbah tells VICE over email. New photos in the series will be released daily.
VICE asked Bahbah about Dear Love and why she thinks her work resonates with so many.
VICE: Who is Dear Love for?
Sarah Bahbah: Dear Love is a celebration of me coming to truly understand the unison between self-love and deep connection. In order to dive deeper into more meaningful relationships, you first must be able to immerse yourself into your own depth. I write from my own experiences, and my current practice has been embracing solitude and introspection as a means of self-love. My self-love comes from positive self-talk, grounding and lots of meditation. By integrating these practices into my daily routine I have found myself deeply aware of the connections within myself and with my surroundings. So, when we say Dear Love, it is essentially the beginning of an open letter to love. Shout out to Noah for elaborating on the title, it originally read Dear Humans.
Can you explain the decision to photograph Noah Centineo (especially because most of your work centers around women—the few men being high profile, like Dylan Sprouse)?
My choice to shoot Dylan as my first male lead was an intentional decision. My art focuses on emotional vulnerability and although my work generally centers women, I respect all emotional landscapes. I want to encourage men to feel safe and comfortable with vulnerability and transparency. A better society supports emotional liberation for all. This intention is also very strong in my collaboration with Noah, it goes in hand with the serendipitous nature of our connection. My intuition continues to play a strong role in creating these stories.
It happened in a way that was quite universal—while I'd seen Noah on Netflix previously, it wasn't until he appeared in one of my dreams two weeks ago that I decided to search his Instagram. In its true guiding fashion, the universe had already started the path for us. Noah had sent a DM, and I got in touch to shoot, we connected over coffee, and a few days later we produced Dear Love. The universe aligned everything, from our connection, to the location, the story, the stylist. When this happens you can't deny its power and you just have to go with it. And we did, and here we are two weeks since that dream.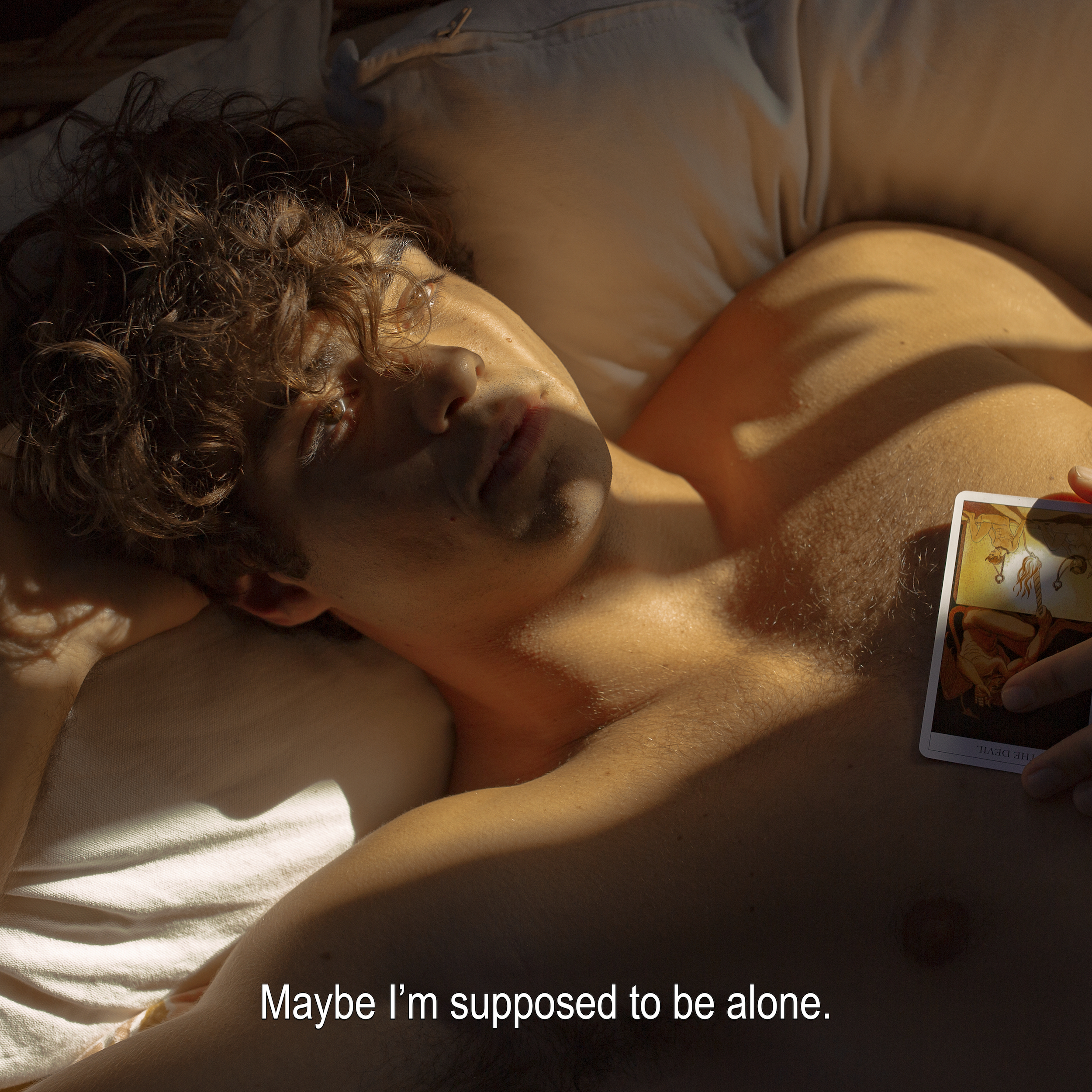 Why did you choose to photograph Centineo in shadow with the eventual reveal of the devil tarot card?
When the devil card appears in a reading it represents power and imprisoned energy. My tarot book reads: "The devil provides us with an opportunity to be free from the bondage of our own fear and release positive energy. It allows us to examine what is really going on inside, to look under the surface more closely. Blocks can be removed to make great progress on an inner level." In this scene we watch the protagonist battle with himself. He is unleashing his repressed emotions towards his current connections, and in doing so, he is seeking solitude and release as the solution.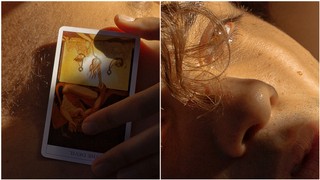 You describe Dear Love as a series about "the desire to fight for deeper connections," but the images (thus far released) detail the process of letting go, and much of your work focuses on the theme of being alone. How do you think solitude helps us form "deeper connections?"
Society has made it incredibly easy to give in to the distractions of life at every possible second. We spend so much time escaping ourselves, our use of technology and social media is evidence of this. We tap out instead of tapping in. When we feel anxious, we look to Instagram to distract ourselves from how we are feeling instead of checking in with ourselves. When we are excited, we instantaneously go to text our friends instead of first holding our heart, taking a deep breath, and giving ourselves a high five. We constantly seek validation from the outside world because we are told you, yourself is not good enough. When we spend time with ourselves we come to understand the essence of our own being.
It's important to understand why we behave and think the way we do because in doing so we are reclaiming ourselves. Once you become aware of this you then become aware of yourself . This helps you break through the barriers of connection, building deeper relationships. This is what Noah and I are encapsulating in this series, as the story progresses you will see the protagonist dive deeper into his mind as he becomes aware of his own needs through solitude and dreaming.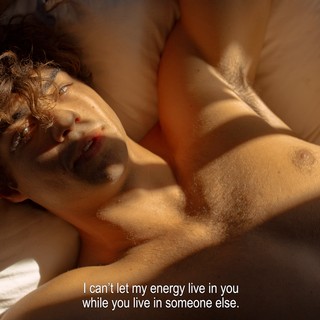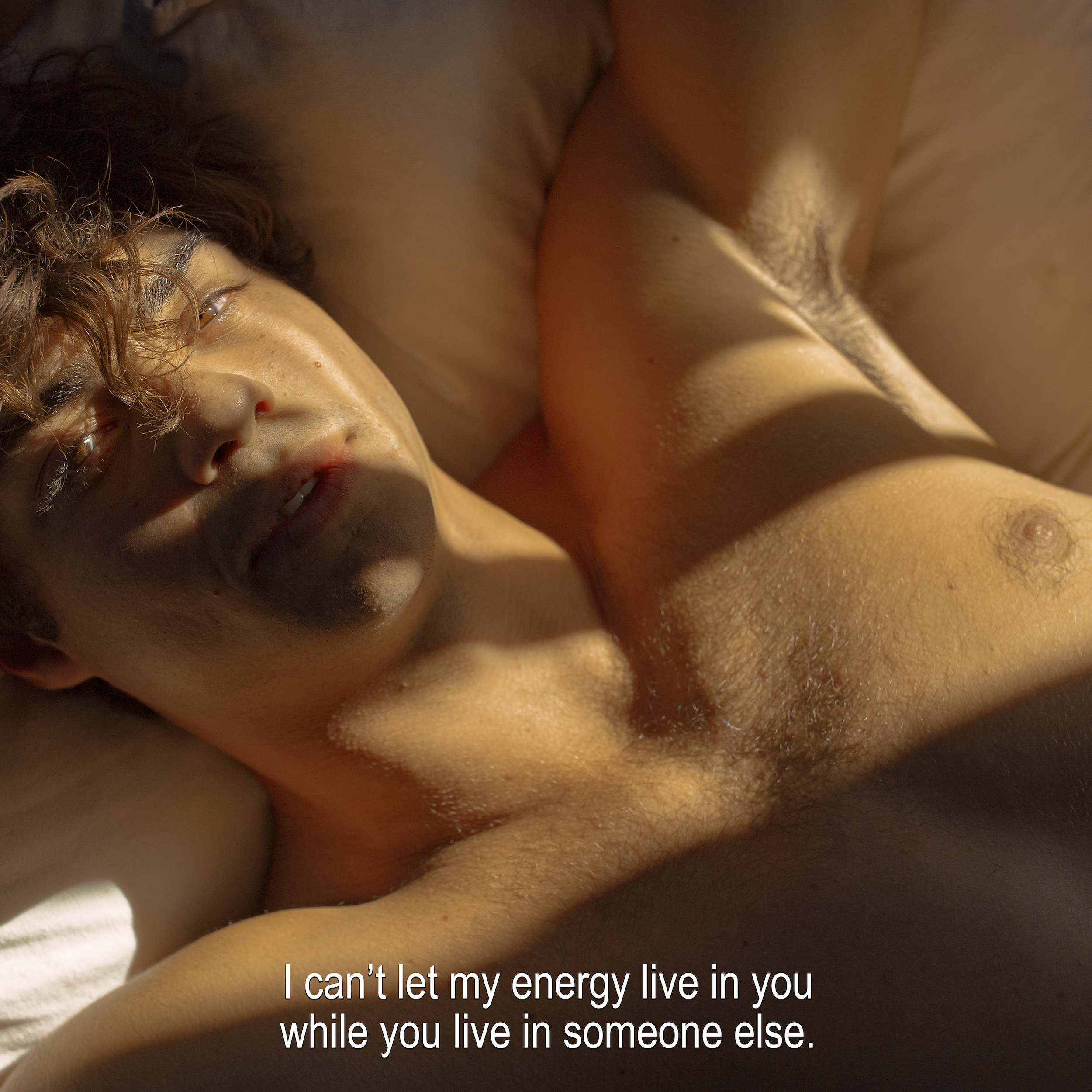 Why do you think your work is so deeply felt by so many?
The connection that I have with myself is dependent on my efforts and comfort with vulnerability and transparency. When reading my subtitles you are reading my inner dialogue, the things I have felt, the things I have wished to say and the things I have actually. In a world where everything is manipulated to appear perfect, the raw nature of my stories breakthrough the nonsense, reminding everyone to be real to themselves. In being so open and proud about this, others feel a sense of safety to do the same.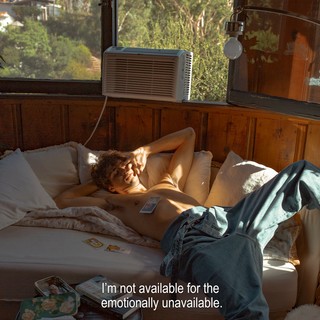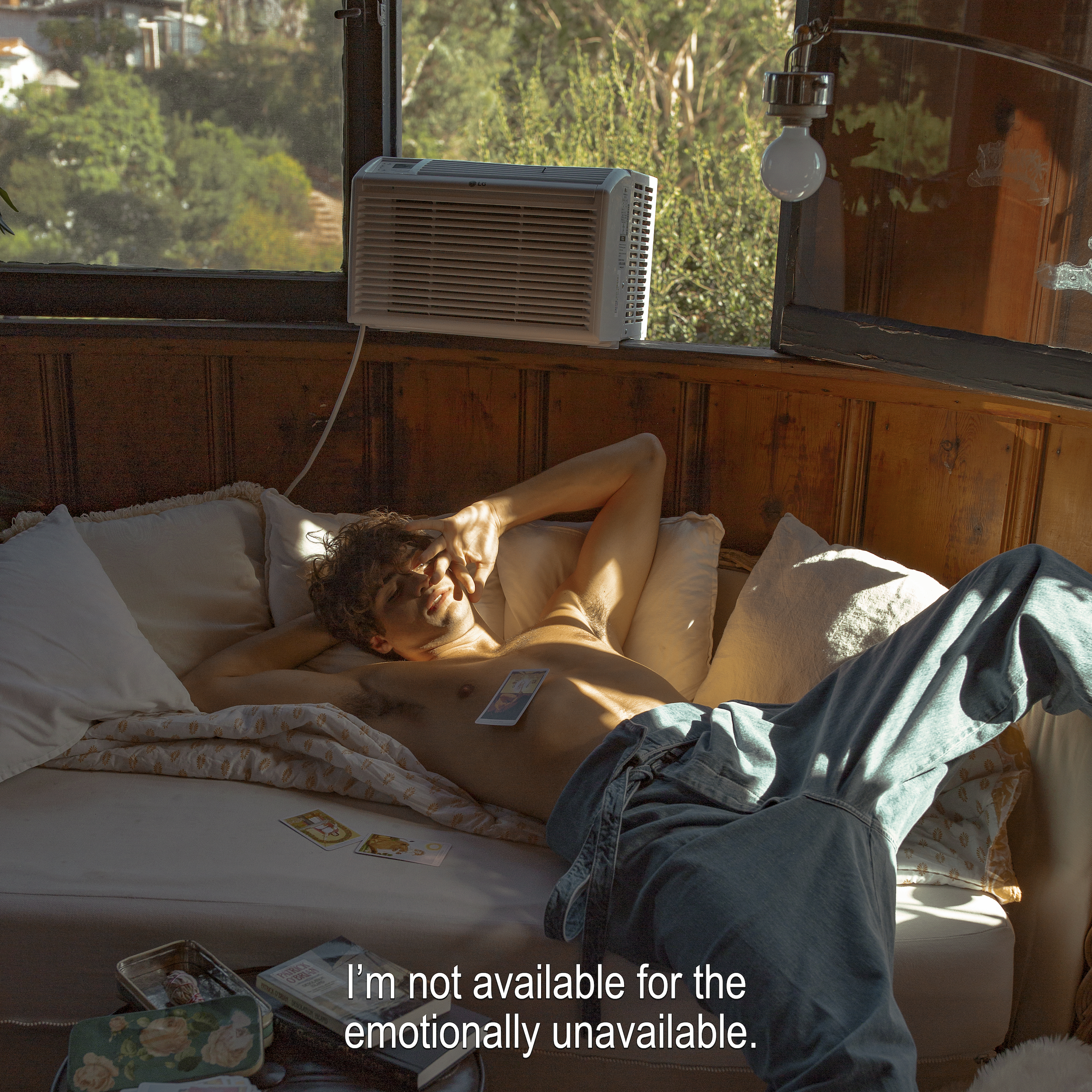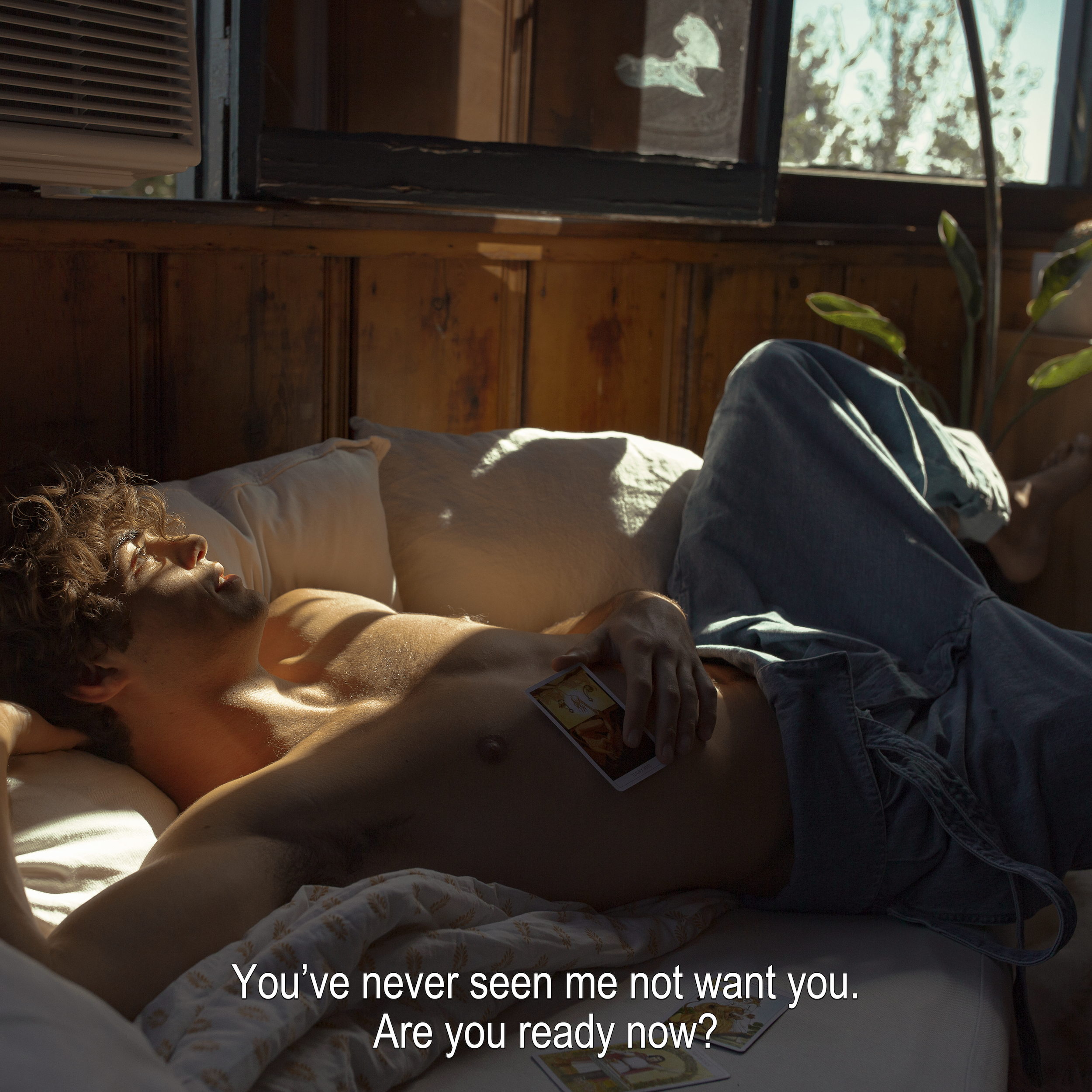 Sign up for our newsletter to get the best of VICE delivered to your inbox daily.
Follow Nicole Clark on Twitter.
This article originally appeared on VICE US.