Watch Zeal & Ardor's First Ever Full-Band Performance of "Devil Is Fine"
It never was in the first place, but this definitely isn't your dad's metal anymore.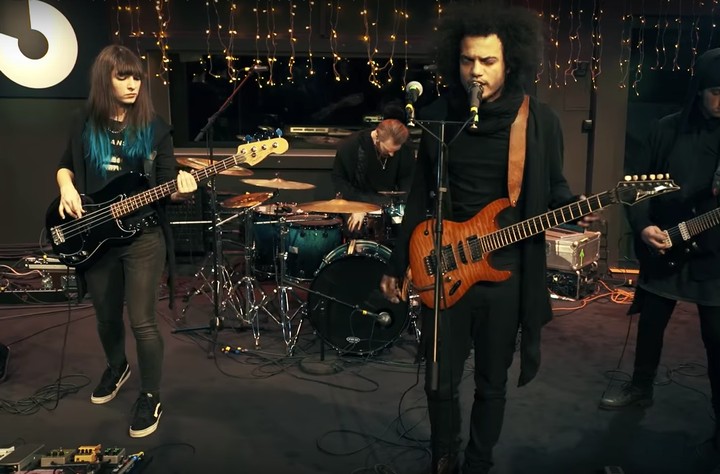 Zeal & Ardor's inspired debut album Devil Is Fine was our #6 album of 2016 and it also happened to be recorded almost entirely by frontman Manuel Gagneux. As his band's star has grown, Gagneux has been able to recruit a full band to play his unique mix of extreme metal and African-American work song traditions. Said band has now made their debut via Swiss studio Couleur 3 and the performance of Devil Is Fine's title track is a grand unveiling.
It's impressive to not only see and hear Gagneux's raw holler in the flesh but also to see the small choir he's assembled to back him up with those chain gang shouts. Removed from its lo-fi origins, the song becomes majestic, sounding something like bluesy post-metal. It should also be noted that the mixed-race and gender lineup doesn't look like the typical, all-white male idea of a metal band, which is welcome. Watch Zeal & Ardor's "Devil Is Fine" performance below.
Follow Noisey on Twitter.