British Prime Minister Theresa May was supposedly the first foreign leader to call Donald Trump to congratulate him after the inauguration. Except she wasn't. It was Russian leader Vladimir Putin, according to a Wall Street Journal report, published Friday.

Trump only found out about the call five days after it was placed, during a lunch with May in Washington.
The revelation comes from a combination of James Comey's leaked memos and a source speaking to the WSJ.
Comey said that during the lunch on Jan. 27, 2017, Trump congratulated the British leader for being the first to call after he moved into the Oval Office.
National Security Adviser Michael Flynn interrupted, noting it was another foreign leader who had been first to the phone. Comey redacted the name of the leader in his memos, but the Journal reports it was Putin.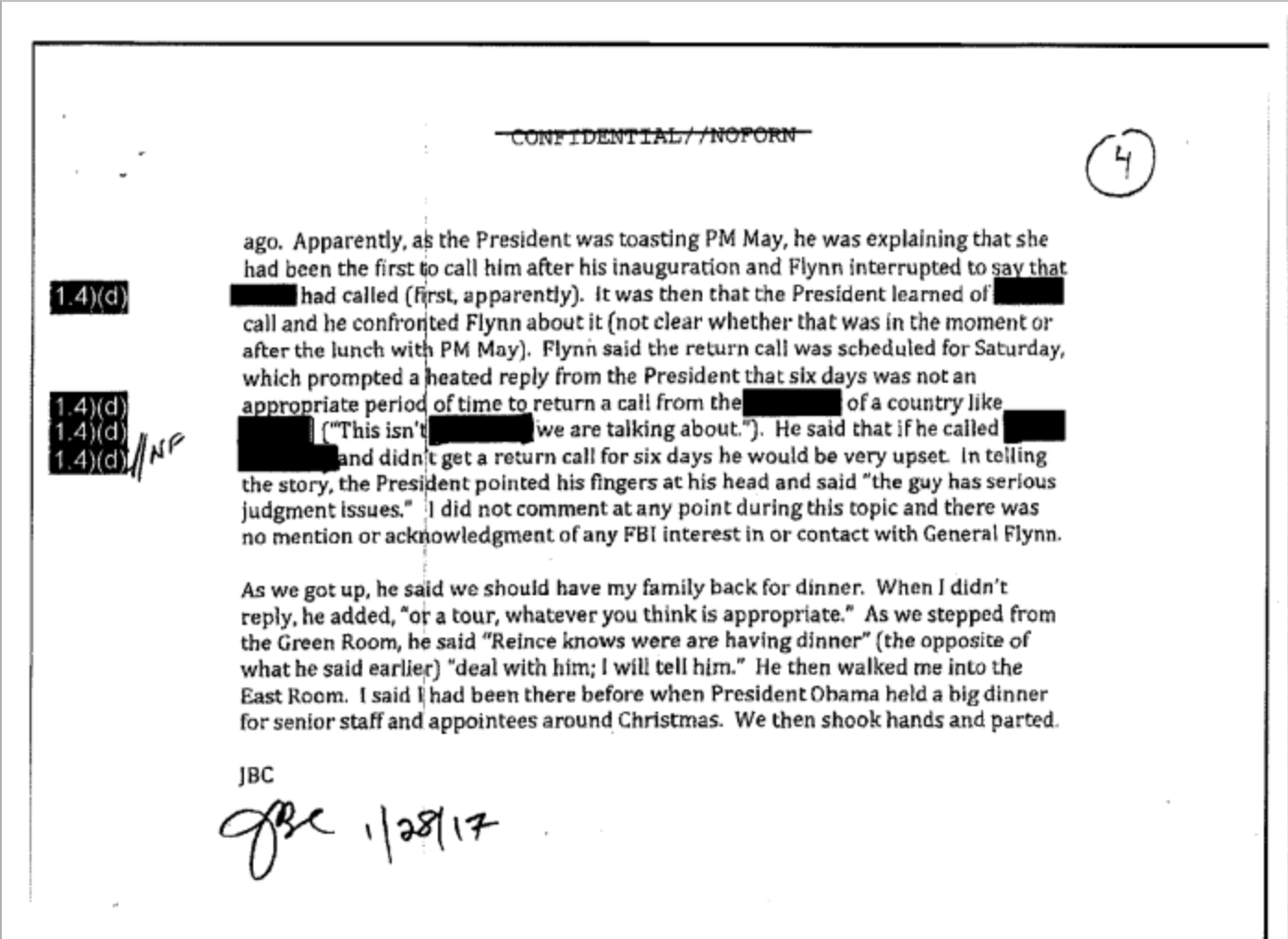 "Trump went ballistic,"according to the reporter, as he had not been informed about the call from Moscow.
Flynn said a return call had been scheduled but Trump remained furious, Comey wrote.
"Flynn said the return call was scheduled for Saturday, which prompted a heated reply from the president that six days was not an appropriate time to return a call from [Putin]."
The revelation comes at a time when U.S. relations with Russia are "worse than the Cold War," according to Trump.
As well as the ongoing probe into Russian interference in the 2016 election, Kremlin support for Syria in the wake of another suspected chemical attack, and Moscow's alleged role in the poisoning of the Skripals in Salisbury, U.K., have strained relations between the countries.
However, Russian Foreign Minister Sergei Lavrov said Friday Trump had invited Putin to the White House during a March phone call, according to a transcript of an interview with state-run newspaper RIA Novosti.
READ: Putin still has the upper hand in Syria, and Trump's team probably know that
"The U.S. president in a telephone conversation... said he would be glad to see [Putin] in the White House, would then be glad to meet on a reciprocal visit," Lavrov said.
Such a move would infuriate Trump's critics, who claim he has been too lenient on Russia since taking office. Just this week the White House walked back potential sanctions against Moscow over its links to the suspected chemical weapons attack in Douma.
Cover image: Russian President Vladimir Putin and U.S. President Donald Trump talk as they attend the Asia-Pacific Economic Cooperation leaders' summit in the central Vietnamese city of Danang on Nov. 11, 2017. (MIKHAIL KLIMENTYEV/AFP/Getty Images)
This article originally appeared on VICE News US.