"To the NRA, I can proudly say I will never, ever let you down," President Donald Trump told the National Rifle Association (NRA) last spring.
And so far, he's a man of his word.
In the wake of the mass shooting that left 17 dead at a high school in Parkland, Florida last week, Trump caught some Republicans and Democrats by surprise on Tuesday by publicly embracing two gun control reforms: beefing up background checks and banning bump stocks.
Gun control advocates hoped the tragedy last week would become a tipping point in the gun debate and lead to robust changes in laws. But the reforms Trump called for are, uncoincidentally, minor ones that the NRA has already publicly supported for months. And even with widespread support on both sides of the political, those small reforms haven't gone anywhere.
On Tuesday, Trump unexpectedly announced that he told Attorney General Jeff Sessions to consider banning bump stocks, an add-on which allows a semi-automatic weapon to fire like an automatic one. The tool has come under wide scrutiny since a gunman used one to kill 58 at a country music festival in Las Vegas in October.
"Just a few moments ago, I signed a memo directing the attorney general to propose regulations that ban all devices that turn legal weapons into machine guns," Trump said Tuesday at the White House. "I expect these regulations to be finalized, Jeff, very soon," Trump added.
Trump's stance mirrors that of the NRA — only months later. Just days after the Vegas shooting, the organization's leadership issued a statement that they believed "devices designed to allow semi-automatic rifles to function like fully-automatic rifles should be subject to additional regulations."
But it's unclear if Sessions can do anything about bump stocks without congressional action. During the Obama administration, the Bureau of Alcohol, Tobacco, and Firearms twice ruled that bump stock devices were legal under current law, and the administration couldn't unilaterally prohibit them. While Republicans in Congress have nominally supported the idea of banning bump stocks, they've shown little willingness to a pass any legislation.
READ: Meet one of the analysts who determined bump stocks were legal
That might be why some pro-gun control Democrats are underwhelmed with Trump's recent efforts. "If this is all the White House is willing to do to address gun violence, it's wholly insufficient," Sen. Chris Murphy told The New York Times. "Let's not pretend this is some huge concession on his part," he said.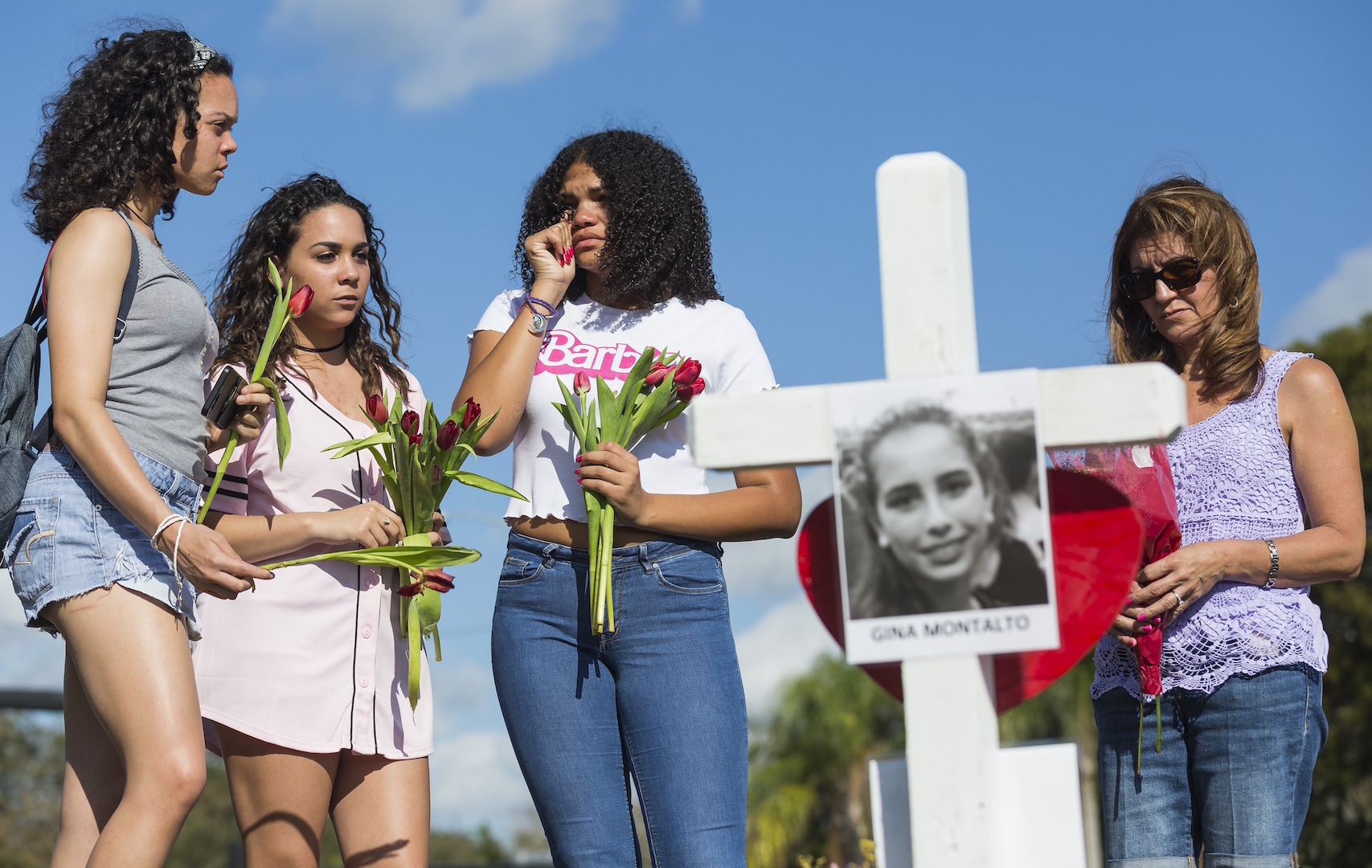 Later on Tuesday, Trump followed up his bump stock memorandum with another proposal on his favorite platform. "We must now focus on strengthening Background Checks!" the president tweeted.
But not only did the 19-year-old who opened fire on the Florida school not use a bump stock, he passed the background check required to purchase his AR-15 rifle. The NRA has also publicly supported legislation to strengthen the enforcement of background checks since a mass shooting at a Texas church last November that killed 26 people.
READ: This the political aftermath of the Parkland school shooting
The shooter would not have been able to buy a gun legally if the Air Force had properly reported his domestic violence charge while serving to the National Instant Criminal Background Check System (NICS). The NRA then came out in support of the legislation from Murphy and Republican Sen. John Cornyn of Texas that would improve enforcement of the current background check system by imposing penalties on agencies that fail to properly report to the background check database and provide incentives to state governments to improve their reporting.

"The NRA will continue to support efforts to make the background check system instant, accurate, and fair, while protecting the rights of law-abiding gun owners," the organization's statement read.
The Republican-led House later attached a background checks bill to the NRA's top legislative priority of concealed carry reciprocity, which would force states with strict gun laws to honor concealed carry permits from other states with less stringent laws. The combined bill passed the House but has since gone unaddressed in the Senate as Democrats have demanded the two pieces of legislation be separated.
Even with the NRA's backing, those two minor reforms have gone nowhere. Maybe Trump's backing will make a different, but don't count on it.
Cover image: President Donald Trump gestures as he speaks at the National Rifle Association-ILA Leadership Forum, Friday, April 28, 2017, in Atlanta. The NRA is holding its 146th annual meetings and exhibits forum at the Georgia World Congress Center. (AP Photo/Mike Stewart)

This article originally appeared on VICE News US.