Photo by Bob DeChiara-USA TODAY Sports
Spring training is in full swing, the Jays look healthy, and so optimism for the 2018 season abounds! Um… sort of.
The team's roster remains a bit of a mess, and even with a brand new reliever, Seung Hwan Oh, there are still plenty of questions about the Jays that are yet to be answered. Like the ones we'll tackle here, in this week's edition of the mailbag!
If you have a Blue Jays question you'd like me to tackle for the next mailbag, be sure to send it to stoeten@gmail.com. As always, I have not read any of Griff's answers.
Think Oh can rebound? Looks like his off speed stuff failed him last year. Jays pitching staff can work their magic... makes a great addition
Spartacus
The most succinct analysis of the Jays' signing of Oh that I've seen so far came from Jonah Birenbaum of theScore. He tweeted: "Seung Hwan Oh's changeup flattened out last year -- it gained about an inch-and-a-half of 'rise' and its velocity jumped in isolation, too - making him extremely vulnerable to LHB (1.006 OPS). If he fixes that pitch, he'll be a real weapon again."
The problems against lefties weren't the only thing holding Oh back in 2017, but the drop-off in that split was very noticeable: particularly, going from a 25.2 percent strikeout rate to 15.3 percent. Oh saw an even bigger drop-off against right-handers, but he still managed a respectable 24.2 percent rate against them, and was generally decent in that split. In fact, if the Jays even just get the Oh of 2017 against righties (37 Ks in 37 innings, seven walks, with opponents slashing .240/.278/.364 against him), I think they'll be very pleased with picking him up on such a relatively cheap deal ($2 million, with a vesting option for 2019).
---
How does the Oh signing affect Joe Biagini? Seems to me it indicates that the Jays will have him down in Buffalo as a starter.
Yannick
I think you're absolutely right about that. Pete Walker said over the weekend that jobs are basically already guaranteed for Roberto Osuna, Ryan Tepera, Danny Barnes, and Aaron Loup. One has to assume that Oh immediately joins that group. Assuming they go with a seven man 'pen, that leaves only two spots, one of which is likely to go to a second lefty—either Craig Breslow, Matt Dermody, or Tim Mayza.
Theoretically Biagini could end up taking that last spot, but I think the Jays know that, as much as he may not like it, they're better off having him as a starter in Buffalo. For me, I think the ideal season for Biagini—and the Jays—would be to have him start in Buffalo, not really need him at the big league level because everybody there stays healthy, and then eventually have him get passed on the rotation depth chart by someone like Ryan Borucki, Thomas Pannone, or Taylor Guerrieri. That isn't to say that it would be good if Biagini pitched worse than any of those guys, but to have at least one of them really emerge as the club's sixth starter would make it easier to slide Joe back into the big league bullpen at some point later on in the season.
Maybe I'm wrong and the Jays figure they're happy with their depth as is and don't really need to worry about keeping Biagini stretched out, but with the bullpen looking pretty strong as is, and some other interesting candidates for that last spot as a right-hander (John Axford, Carlos Ramirez, Guerrieri, Al Alburquerque), they can easily send Biagini to Buffalo. It's much easier to have him convert from a starter to a reliever at some point in the middle of the season than to have him go the other way. Or maybe he's the one who really emerges as a starter, and gives the Jays an extra starter for 2019, which is especially valuable with J.A. Happ and Marco Estrada set to be free agents.
---
I think the umpires hated the Jays last year. On a call that could go either way, I think it went mostly the other way. Bautista, JD, Tulo all worked the count hard and gave umpires the gears. With Bautista gone, can they mend fences (call a truce) with umpires and have a reset?
Jay
I think that's absolutely laughable. Ridiculous Jays fans whined for years about Bautista's attitude toward umpires, but one quick look at the incredible numbers he put up season after season ought to have been enough to show them that such things never had any kind of impact at all. The Jays, with these players you cite, went to the ALCS two years in a row. Good job punishing them, umps!
The thing is, umpires are professionals. They understand what can sometimes get said in the heat of the moment. And it serves no one to pretend that they're out there keeping track of grudges for the purposes of intentionally doing their jobs badly just to hurt those players. It's complete nonsense.
---
Knowing Martin's fragility, why did Atkins ignore backup catcher? I think this position is more important than sighing another reliever.
Tom
Uh, did Ross Atkins "ignore" this position, or are you just not appreciating how difficult it is to find a backup behind the plate who, on one hand, is clearly better than what the Jays have already got, and, on the other, doesn't cost as much as a starter, or require that level of playing time? Because I'm inclined to think it's the latter.
What halfway decent free agent would sign up to put himself in a situation with Russell Martin unquestionably ahead of him on the depth chart, and prospect Danny Jansen looking over his shoulder? And why would the Jays do what it takes to make a trade to add a piece to put him into that situation? Luke Maile isn't great, I know. But finding a player who is better than him, still clearly a backup, and comes at a reasonable price, is a difficult needle to thread. And if you believe in Jansen, and figure that he's going to be ready to handle bulk of the playing time if Martin gets hurt, then what is the point in even trying to do that?
---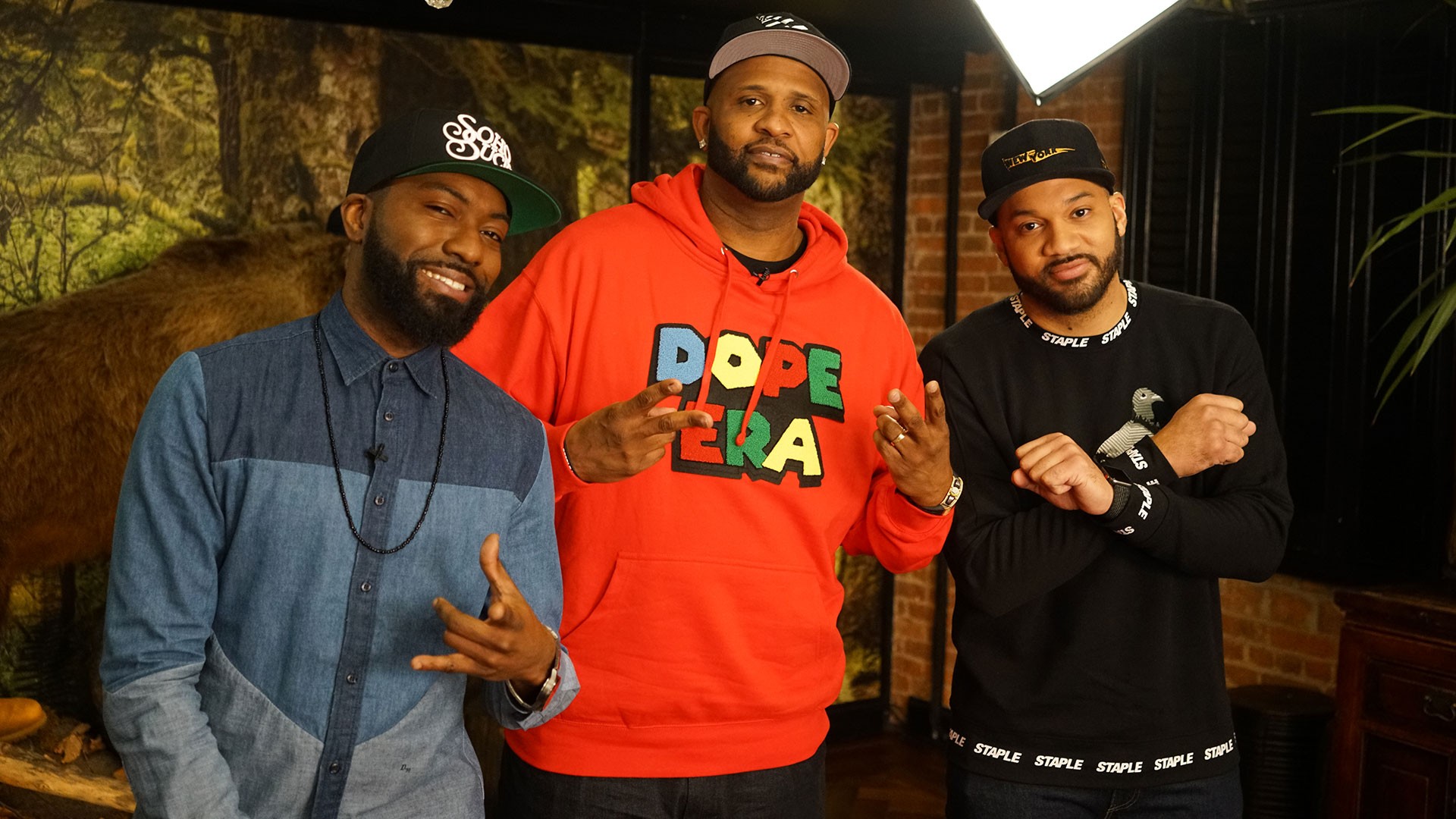 ---
The reality of catchers is that you have a few genuine stars at the position, a few more that are average or a little above, and then a whole lot of guys with some pretty severe flaws one way or another. Luke Maile can't hit, and that would be a problem if he was going to be asked to play more than just occasionally, but he's a good defensive catcher who pitchers like to throw to, and once or twice a week the Jays can deal with having that bat in their lineup. Anybody they were going to find to replace him was going to be a problem in some capacity anyhow. Relax.
---
Hey Andrew
You have mentioned that the Martinez contract might give us an idea of what Donaldson might be looking at in terms of a market for next year. Rather than in terms of dollars what about in terms of the framework of the deal... one with an opt out after a couple higher paying years with some lower paying years afterwards. Say the Jays offer something like a five-year, $100-million deal but structure it with the first two being worth 30 each and then an opt out after 2 years. If Josh figures he will be worth more than 20 million in year 3 he is free to opt out and the Jays would be happy to have him for 2 more years, ones that should be his more productive ones. Thoughts?
Thanks
Billy
I don't think there's all that much value to Donaldson in being able to opt-out of a deal heading into his age 35 season, so it likely doesn't have the same appeal to him. I mean, yes, it's certainly possible that, using your framework, he would opt-out after year two and be able to do better than the three years and $40 million left on his deal, but by how much? Probably not enough to solve the problem that is the gap between what he thinks he deserves to get paid over the next six or seven years and what the Jays want to pay him.
If Martinez uses his first opt-out (now that the deal has been formally announced, we know that he actually has three) he'll re-enter the market heading into his age 32 season—still a year younger than Donaldson will be when his next contract starts. So, the chances of him using that opt-out are much higher, I think, as are the chances that he gets another monster contract if he does. For Josh, I think a deal like that would look a whole lot more like a five-year, $100 million deal, which based on the reports, doesn't seem to be something he'd be interested in.
---
Mr. Stoeten:
I am sending this question with a degree of trepidation (for reasons that will become apparent). I am going to acknowledge up front that I have not looked into the numbers on this as I should have. My question is about what I understand is "small ball": presumably bunting, stealing, etc. I know you are not a fan. My question is whether you are overly ideological in your opposition and that blinds you to situations where such actions are useful.
I get that you don't have Kendrys bunt, but what if you have Jonathan Diaz up with a runner on in a close game? Clearly there are guys like Diaz who cannot hit at a major league level, but they can often bunt and run fairly well. Aren'**t there situations where bunting and running are an important part of the game? Should this be more so for the Jays this year?**
Thanks
Trevor
Trevor, get a clue. No amount of dressing your question up in careful language or pseudo-intellectual terms is going to hide the fact that you're trying to accuse me of holding a position that I don't have on a subject you don't seem to understand. Attempted steals are great weapons when you have a player who can execute them safely a very high percentage of the time. And there are absolutely situations when bunting makes sense.
But no, the Blue Jays should not be doing this more than they do. They do it just about as often as makes sense—which is not very often, because more often than not, giving away outs is bad—and should continue to do so. The "manufacturing runs" type of "small ball" as a deliberate strategy, where you're doing this stuff all the time, is just not as productive as it feels. That's not me speaking, that's math.
That said, making the decision of whether to bunt or not is not quite as simple as looking at run expectancy tables. Tom Tango, Mitchel Lichtman, and Andrew Dolphin covered that in painstaking detail in The Book: Playing the Percentages in Baseball, which I very much recommend, finding that there are all kinds of factors that ought to go into the calculation: the game state, the batter, the speed of the runner on base, the hitter on deck, etc. There are definitely times when it's worth doing, meaning that we're probably in more agreement on this than you realize—which is why I find it offensive that you'd suggest I'm just dumbly parroting sabermetric dogma when you see me complain about bunts. But this idea that bunting more and attempting more steals is some kind of magic run-scoring elixir that managers ignore to their own detriment is simply false. And that's the kind of "small ball" stuff that I'm against, and that I think shouldn't be romanticized.
---
Lots of slow starts for Jays last few years ... what can they do differently to avoid another horrendous April-May ?
Chris G.
Play better and be healthier.
---
What's going to happen with all of those outfielders? Are they going to be turned into another infielder?
Aric
I don't see why they would be turned into an infielder—the infield is pretty full as it is, too—but you're right that the Jays clearly have too many outfielders at this point, and something is probably going to have to give. That moment could happen when the club removes someone from their 40-man roster to add Seung Hwan Oh, but I would guess that a minor leaguer like Dwight Smith Jr. is more imperiled by that than, say, Ezequiel Carrera.
But how does ol' Zeke ultimately fit on this team? He sure looks like their third best centre fielder (behind Pillar and Grichuk), and their second best left-handed left fielder (behind Granderson), so that's not a real useful piece. For the moment he's a little bit of insurance, though, and with there still being a chance that Troy Tulowitzki isn't ready to open the season (and Devon Travis always in question), maybe the Jays take five outfielders and just three middle infielders north with them to open the season. Or maybe someone else gets hurt along the way. I mean, it's not like they have to do anything with him right this minute, but I think he's the guy who doesn't quite fit.