A single mother who left behind a seven-year-old son. A cancer survivor in her 90s who loved going to the casino. A man from Jordan who was in Toronto visiting his family.
Yonge Street, between Finch and Sheppard Avenue, was packed with people when Alek Minassian allegedly drove a rental van onto the sidewalk, mowing down anyone in his path. He's charged with 10 counts of murder and 13 counts of attempted murder. A 14th count could be added, according to police.
Many of Minassian's alleged victims were women. Some were foreign nationals. Some were elderly citizens. So far, seven of them have been identified by friends and family, as police continue to try and confirm more identities using dental records.
Here's what their loved ones have said about them.
Renuka Amarasinghe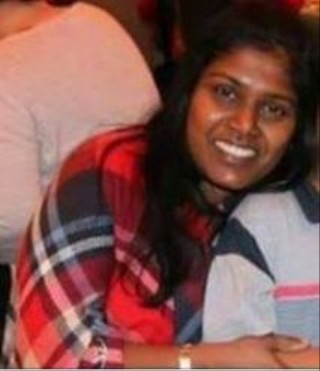 Amarasinghe came to Canada from Sri Lanka about 15 years ago, according to friends. Every morning, she would get her 7-year-old son ready for school before going to work at a school cafeteria. Monday was her first day at Earl Haig Secondary School, around the corner from where Minassian allegedly began his deadly attack. Amarasinghe was hit as she was walking to the subway.
Members of the Toronto Mahavihara Buddhist Centre, of which she was an active member, realized something was wrong when she didn't arrive to pick up her son from day care and when calls to her cell phone weren't going through. Community members have started a GoFundMe page to raise money for her 7-year-old son Diyon. By Thursday, the campaign had raised over $250,000.
"She was very much involved with Sunday school activities and the temple," Asoka Pinnaduwage, who saw Amarasinghe at the temple every week, told VICE News. "She doesn't have any relatives in Canada, she was a very quiet person. She was very devoted to her son."
Pinnaduwage said Amarasinghe had left specific instructions in her will and that a friend of hers would be adopting Diyon. "Apparently she has a good friend who doesn't have any children," he said.
Chul Min (Eddie) Kang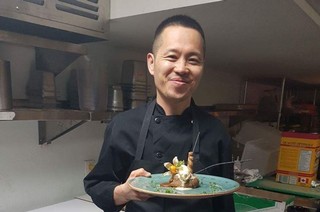 Chul Min Kang, known as Eddie, was working as a chef at Brazilian Steakhouse Copacabana after moving to Canada from South Korea. He was just about to start a new role as the ceviche chef at the company's new restaurant before Monday's attack.
"I'm angry … and I'm still in shock" his coworker Armando Sandoval told reporters upon hearing about Kang's death. Sandoval went on to describe Kang's passion for food. He said Kang had a wife in Korea and that she should be coming to Toronto soon.
"We need to pray for those people," Sandoval said before walking away from the group of reporters. "I feel too many things."
Betty Forsyth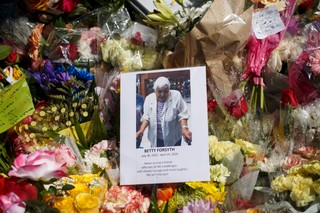 A Scottish woman in her 90s, Forsyth lived in a Toronto community housing complex in the area of Yonge and Finch. Friends described her as an active woman who loved morning walks down Yonge Street. Her friend Maria Hacker told The Globe and Mail she was a cancer survivor who enjoyed going with friends to the casino.
"That was her thing," her friend Mary Hunt told the Toronto Star. "She loved to feed the birds and the squirrels. She was coming home. She never travelled with anyone. That's Betty."
Dorothy Sewell
Dorothy Sewell was known for her love of the Toronto Maple Leafs and the the Blue Jays. At 80 years old, relatives said she provided the foundation for her entire family. She remembered everyone's birthdays and would travel far and wide for any wedding or birth of another grandchild or great-grandchild.
"Best grandma anyone could ever ask for," her grandson Elwood Delaney told CBC News from his home in Kamloops, B.C. after he heard about her death in the Toronto van rampage. He thinks Sewell was probably walking to the bank on Yonge Street that day.
"It wasn't an accident," Delaney continued. "It would be easier if it was an accident, but to go this way, being across the country I can only hear about it and read about it, nothing I can do being in B.C."
Munir Abed Alnajjar
Alnajjar was a Jordanian citizen who was in Canada with his wife visiting family when he was killed. The Jordanian Canadian Society has been working with the Jordanian government and Global Affairs Canada to try and arrange for his body to be transported back to his home country. According to the organization's president Ziad Malawi, the family is in mourning and has asked for privacy.
"The father had his wife with him, and obviously she wasn't physically injured, but she is devastated," said Malawi. "So is the whole entire family."
Anne Marie D'Amico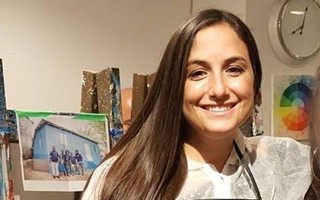 D'Amico, 30, was a Ryerson University graduate who worked at an investment management firm. She had been a dedicated volunteer for charities and sports organizations like Tennis Canada and Live Different since childhood and her friends said it was that work that defined her as a person.

"She genuinely wanted to care for all those around her even if it meant sacrificing a portion of herself in return for others' happiness. She only had kindness in her," said her family in a statement. "She would want us, as a society, to continue her passion of spreading good to others. Let her legacy live on by helping others and make the world a better place."

"No one deserves to go like this," Abdullah Snobar, a friend who works at Ryerson's Digital Media Zone and knew D'Amico for years, wrote on Facebook. "You were a gem and a beautiful human and the spirit that brought us all together."

Sohe Chung
The University of Toronto student, loved fashion and worked at Holt Renfrew, according to her LinkedIn profile. She is the latest victim to be identified by those who knew her.
"She's an amazing friend and everyone did love her. Everyone is absolutely in shock," wrote her friend Cora Cianni on Facebook. "There wasn't a single person who didn't get along with her. She was an amazing, well-rounded person."
"She's kind of shy but when you get to know her she is really funny," said Jodi Yeung, a friend of Chung's from high school. "She was super sweet."
On Facebook, Chung was friends with So Ra. A person by the same name is listed in court documents as one of Minassian's attempted murder victims.