Watch 2 Chainz, Gucci Mane, and a Choir Sing About Lean on 'Fallon'
The Roots, Mike Dean, and Fonzworth Bentley also lend a hand.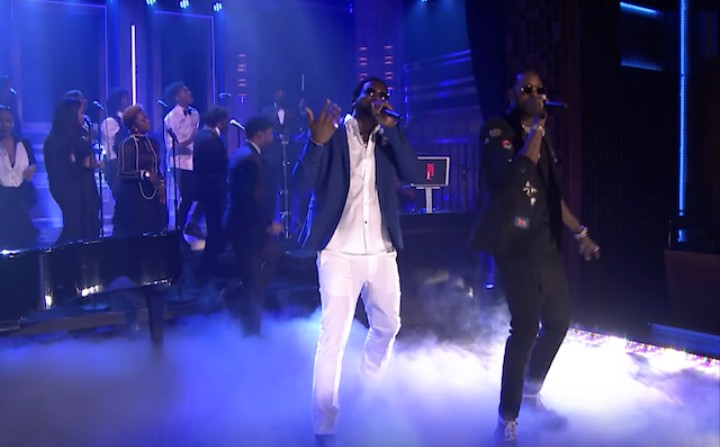 Any song or performance with a combination of Gucci Mane and 2 Chainz is one of the safer bets for pure gold. In their latest link up, the two Atlanta superstars got together to perform 2 Chainz's "Good Drank"' on The Tonight Show with Jimmy Fallon. Quavo, who is also featured on the song, is missing from the performance unfortunately. He is replaced by The Roots, a dancing choir, and Mike Dean handling the piano.
What better way to end Black History Month than to have two of rap's most celebrated stars on stage with Fonzworth Bentley leading a choir that is singing its heart out about drinking lean on the rocks? It's a proper move, considering the fact that Quavo gives us his own rendition of gospel on every hook he sings. Watch the performance below.
Photo: Screengrab of performance
Follow Lawrence Burney on Twitter