With a fresh batch of talent, Canada's on the verge of medaling at an international soccer tournament. Here's the twist: it's the men's national team this time!

Even more shockingly, Canada—which faces Jamaica in the CONCACAF Gold Cup quarterfinals on Thursday—has been among the tournament's most exciting teams. How is that possible?
---
---
This is, after all, a team that hasn't played in the FIFA World Cup since 1986. They haven't even reached the final round of qualifying in CONCACAF (the continental zone covering North and Central America, and the Caribbean) since 1997.

They sputtered out of qualifying for Russia 2018 nearly a year ago, leading to the departure of head coach Benito Floro. The Spaniard had deployed a rigidly defensive, 4-5-1 tactical system during his three years in charge, working on the assumption that Canada's best shot at success came from grinding out tight results. It made some sense, based on the team's historical lack of scoring power… but that didn't make the games any less frustrating for fans to watch.
Enter Octavio Zambrano, the 59-year-old Ecuadorian hired as Floro's replacement in March. Having previously coached in South America, Europe, and Major League Soccer, Zambrano boldly claimed his Canadian team would play a more open, attacking style.
It was a nice idea, in theory. But who'd actually carry out those grand ideas?
---
---
Well, it's helped Zambrano's vision immensely that his arrival has coincided with that of Canada's newest soccer saviour, Alphonso Davies. The 16-year-old announced himself with two goals in his first senior-team start, a 4-2 win over French Guiana to open the Gold Cup. He added another goal in Canada's 1-1 draw with Costa Rica.

The kid hasn't been alone. Scott Arfield, 28, and Junior Hoilett, 27, joined the Canadian program partway through Floro's tenure, but are only now—in Zambrano's 4-3-3 system—fully showcasing their attacking instincts.
Lucas Cavallini, a 24-year-old striker, has been a massive re-addition to the national team after five mostly-absent years, while the sudden rise of players like 22-year-old Raheem Edwards and 23-year-old Anthony Jackson-Hamel has gifted Zambrano with attacking depth unseen in the program for years.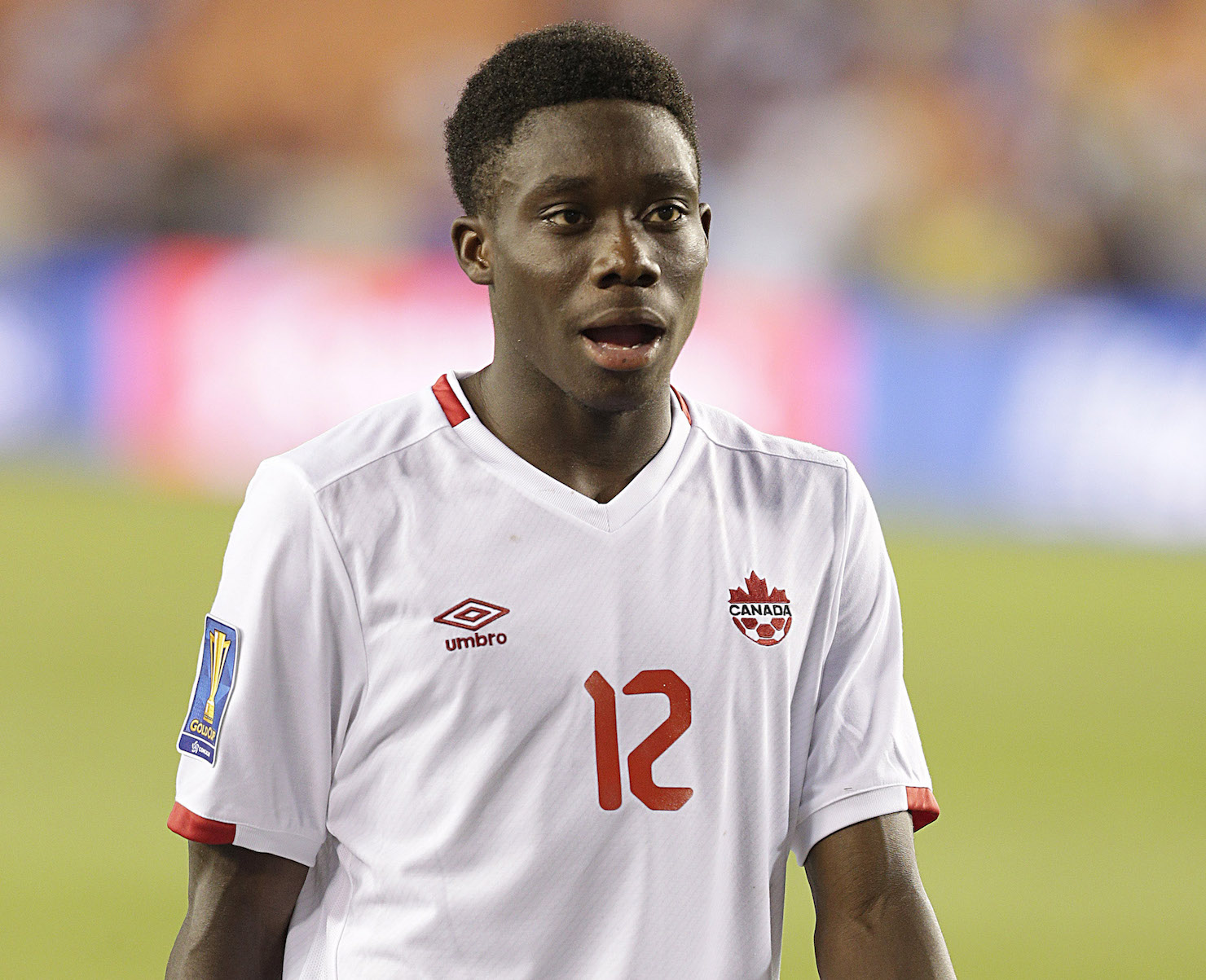 The manager's tactical approach, combined with the public confidence in his players and the fact that there's suddenly competition for key roster spots, has paid dividends already. That brings us to the biggest wild card of all: Cyle Larin.
The 22-year-old has been an MLS superstar for three years, but has struggled at times with Canada. He's returning to the team for the quarterfinal match after missing the group stage due to his DUI arrest in June. If Zambrano's new approach helps Larin suddenly unleash his full national-team potential for Canada, then the country's future opponents have plenty to fear.
It's premature to declare how far this team will go in the grand scheme of things. But for years, fans ached to have a team that, win or lose, would at least be fun to watch.
And now, quicker than anyone could have imagined possible, they've gotten it.