Reddit Confession Murder Suspect Resurfaces on Instagram
The Ontario man was last seen in Tennessee and authorities believe he was trying to escape to Mexico.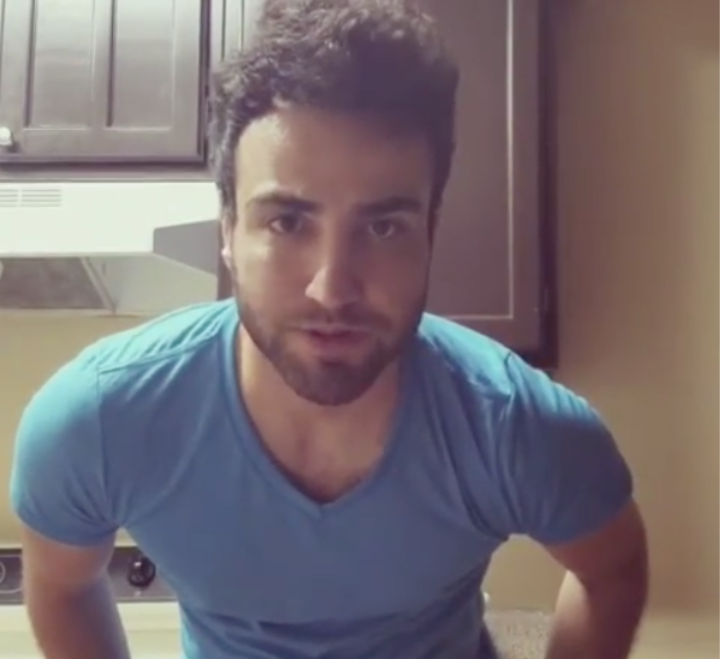 Screenshot of selfie video on Instagram posted on Monday night
The 24-year-old Hamilton, Ontario man wanted for the murder of his girlfriend has once again surfaced on the internet. Previously, a Reddit post claiming to be authored by the suspect, Ager Mohsin Hasan, appeared on May 2 claiming responsibility for the murder of 22-year-old Melinda Vasilije. This time on Instagram, on what appears to be his personal account that has been active since last year, he reportedly posted three times on Monday evening.

Vasilije died on April 28 after being stabbed in an apartment she shared with a roommate in Kitchener, Ontario.
Only two of those aforementioned Instagram posts are still up: One is a selfie video with no sound; the other is a gif showing a human figure turning into liquid. According to Global News, a third post that has since been deleted contained a photo of Hasan and Vasilije together and read: "I regret everything negative I ever did to you."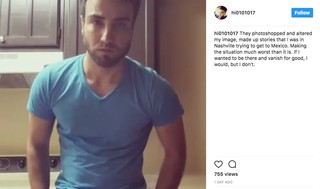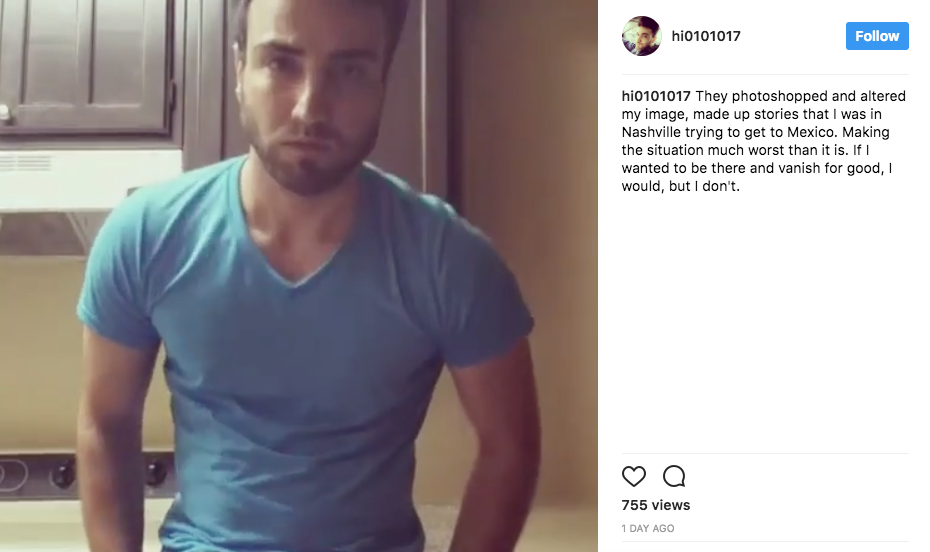 On the selfie video, the post reads: "They photoshopped and altered my image, made up stories that I was in Nashville trying to get to Mexico. Making the situation much worst (sic) than it is. If I wanted to be there and vanish for good, I would, but I don't."
Hasan was reportedly last spotted in Tennessee on May 20, and police said he may have been headed for Mexico. Previous to this, Hasan had crossed the border into the US and was seen on security footage in a Walmart parking lot stealing a licence plate in Erie County, Pennsylvania and affixing it to the vehicle he was driving just after Vasilije's death.
The man in the video, who appears to be Hasan, is wearing a light blue v-neck T-shirt and is standing in a kitchen. He seems to be talking even though the sound is turned off.

The bio of the Instagram account reads: "Family and friends, please do not comment or like my pictures. Thank you."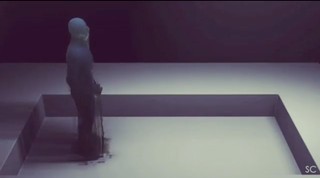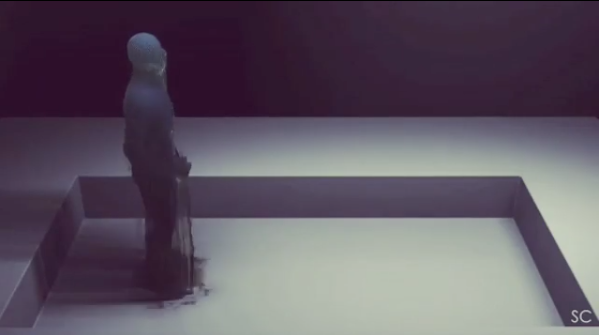 A media relations person for Waterloo Regional Police, Cherri Greeno, told CBC News on Tuesday morning that they "were made aware of a recent Instagram post from someone alleging to be Ager Hasan." Police said they are investigating the validity of the posts, which could be used as evidence.
"We're encouraging him to turn himself in—not just because we want him to face the charges that he's facing, but because there is a family in our community, and sometimes people stay focused on just locating Mr. Hasan… They forget that there's a family here who has tragically lost their daughter," Greeno said.
If you have information about Ager Hasan and/or his whereabouts, phone police at 519-653-7700 ext. 8666 or Crime Stoppers at 1-800-222-8477.
Follow Allison Tierney on Twitter .